Steve Cooper | We are disappointed, but nothing should take away from an incredible effort by our players
29th May 2021
First team
Steve Cooper says his Swansea City players deserve huge respect and credit for their efforts over a long, hard season after they suffered play-off final heartache against Brentford at Wembley.
The Swans had been looking to secure a return to the Premier League against the Bees in the play-off final, but early goals from Ivan Toney and Emiliano Marcondes left them a mountain to climb.
They battled bravely, with Andre Ayew twice going close to getting a goal back, before Jay Fulton was sent off in the 65th minute.
But, ultimately, it was Brentford who secured the win and the top-flight spot on offer.
However, head coach Cooper was quick to focus on the achievements of his players in going so close to promotion over a uniquely demanding season.
"We are disappointed we did not win the game, but I am not going to sit here and criticise anything because of the season we have had," he said.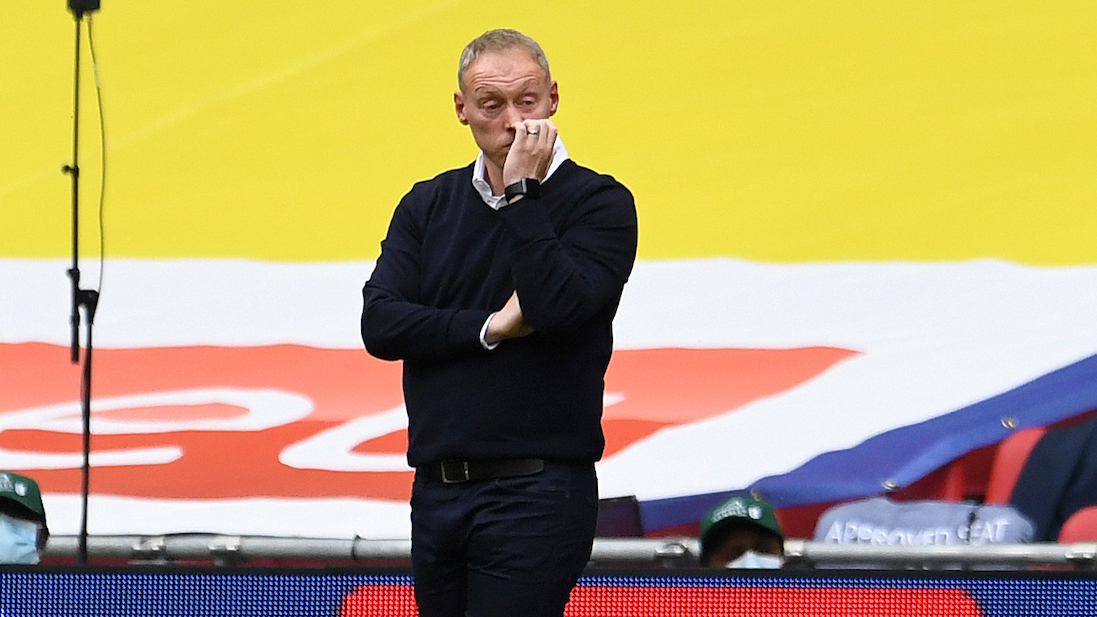 "There is nothing I can say that will make anyone feel any better at the moment, but we cannot lose sight of the fact that to get this far was an unbelievable effort.
"I don't want to take any of that away from the players, we have to take it as it is.
"Brentford got the win, congratulation to them.
"There were things we could have done better in the game, but I don't really want to focus on those now.
"I want to give the lads the credit and respect they deserve for their efforts this season."