Emma Beynon | Champions League experience has brought us closer together
10th November 2020
Ladies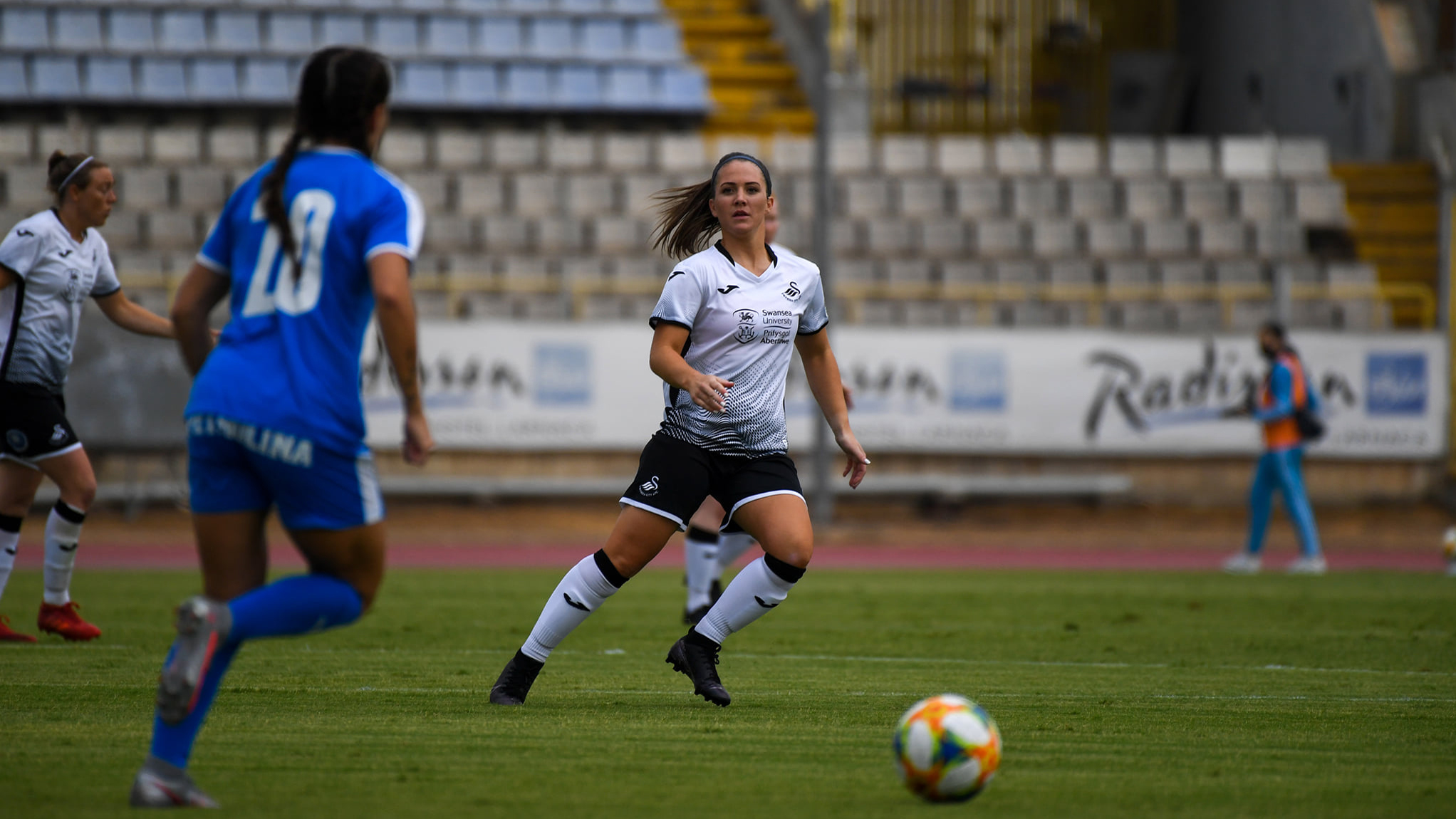 Emma Beynon believes Swansea City Ladies recent UEFA Women's Champions League tie in Cyprus has helped strengthen the bond within the team.
The Swans suffered a 3-0 defeat against Cypriot outfit Apollon Ladies in the first qualifying round of the competition last week.
In defeat the Swans, who were very much the underdogs against the Cypriot champions, put in a valiant performance.
And, despite exiting the competition, Beynon is convinced the excursion to south-east Europe has only brought the Welsh Premier Women's League champions closer today.
"The girls gave everything we could in the game. We were organised and hard to break down, which is what we had prepared for," said the Swansea City Ladies vice-captain.
"Obviously, we're gutted to not get the result we hoped for, but overall I think the performance was good against a very strong opposition.
"All of the girls worked incredibly hard for each other on and off the field, and in the hardest of tests we all stuck together.
"I think it made us all realise the strengths of each other and how well we can play together."
The match against Apollon was Beynon's fourth experience of UEFA Women's Champions League football.
And she always feels privileged to represent Swansea and fly the Welsh flag on the biggest stage in European club football.
"It's a massive privilege to represent the Swans in the Champions League. It shows that our league is getting stronger each year and the fact that we can compete at the highest level is a massive achievement for us," she added.
"It's a great feeling to fly the flag for Wales and we're thankful for the support we received whilst representing the Swans.
"The league is a lot stronger than it has been before, which can only help future teams competing in Europe."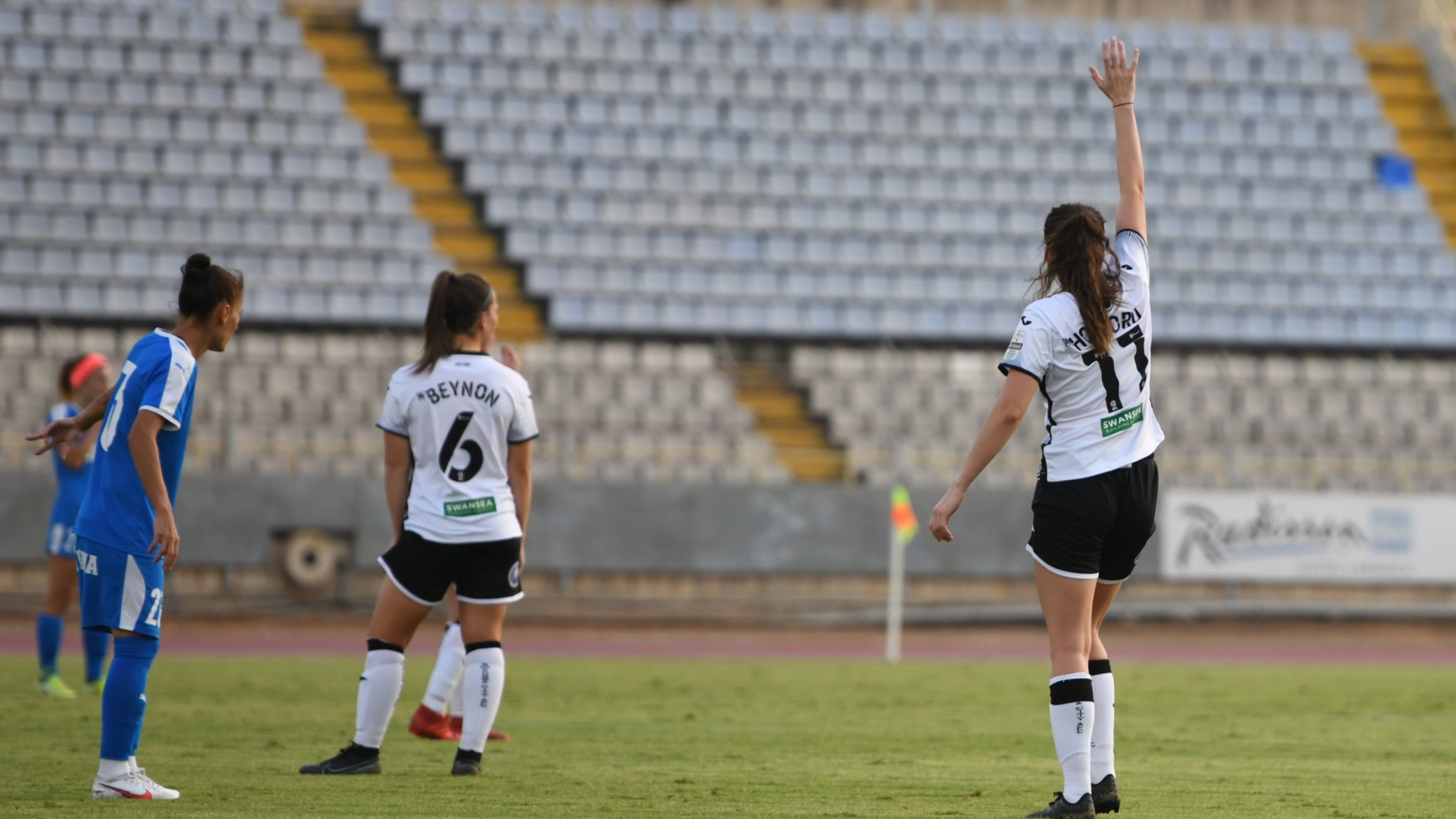 The Ladies will now take their attention away from Europe and focus on duplicating the domestic success that they experienced last season, with Ian Owen and Colin Staples set to see their side return to action this coming weekend.
"The aim every season is to qualify for the Champions League and hopefully we can get the chance to compete again," said Beynon.
"But, for now, we need to concentrate on the league and take each game as it comes.
"Going back into the league we can take a lot of positives from the game against Apollon.
"The way we competed right until the end is something we will definitely take into the league.
"The work-rate and the togetherness of the girls will definitely help us for the remainder of the season."