Fan Focus | Santiago Sánchez Gallardo
8th August 2021
Fan Focus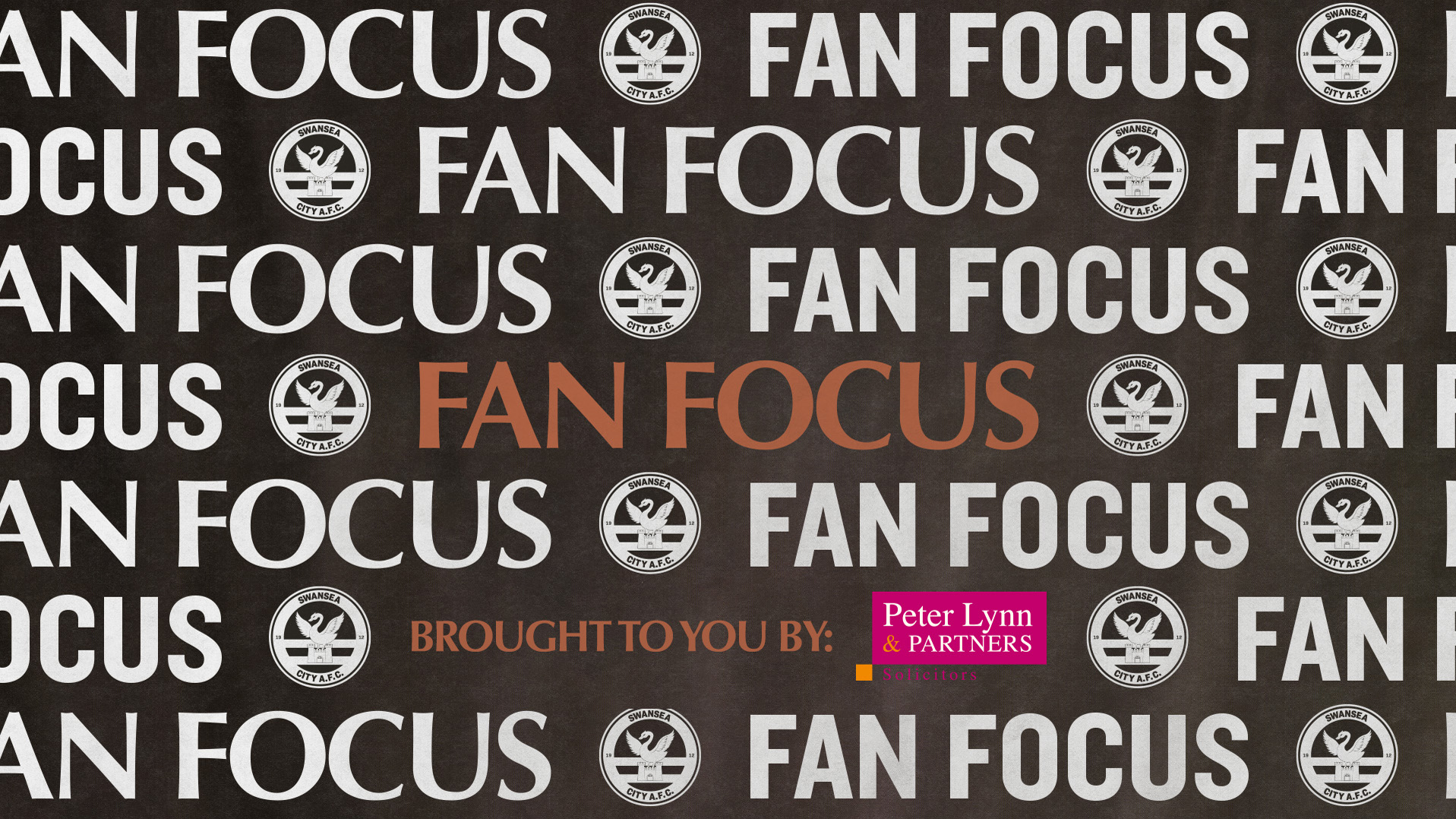 This season's fan feature kicks off from Spain as we put our loyal supporters under the spotlight.
Fan Focus gives every member of the Jack Army a chance to share their favourite tales, games and goals from supporting the Swans over the years.
And to get us started, a loyal Jack based in Valencia talks about his big passion.
Name: Santiago Sánchez Gallardo
Age: 20
From: Valencia, Spain. People still get angry with me for celebrating those unforgettable goals that we scored at Mestalla!
How long have you been supporting the Swans?
Since 2005.
What was the first Swans game you attended/watched on TV?
My first and only live match was obviously Valencia v Swansea City at the Mestalla!
I still remember the kind messages from loads of friends telling me that the Swans were going to lose against Valencia, but I felt so confident. They are still unhappy with the three goals we scored. I always celebrate on September 19 - I usually go online to the Swans superstore website and order something cool to wear.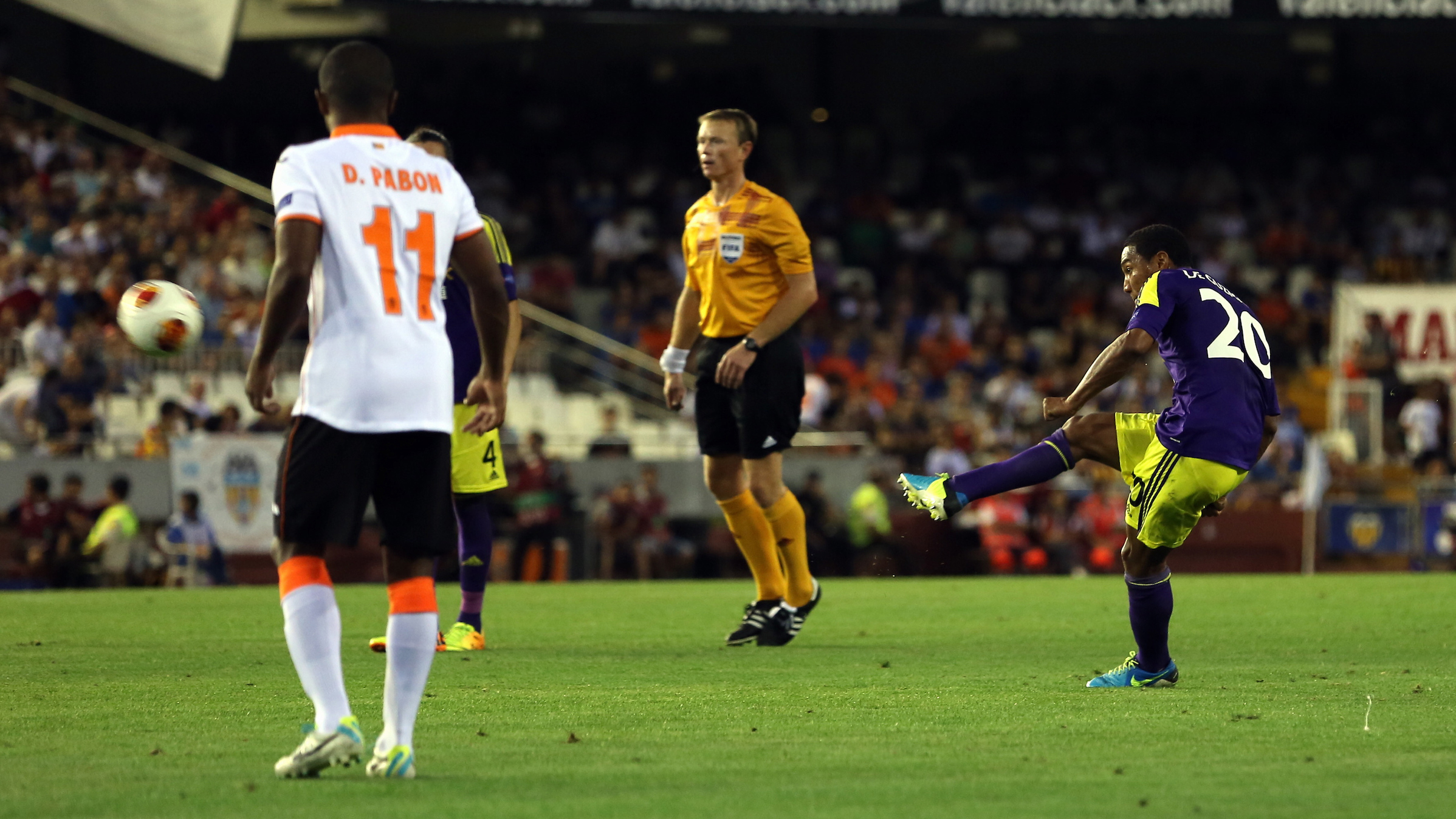 Why did you start supporting the Swans?
My uncle brought some presents to my parents in an official Swansea City bag. I instantly fell in love with the crest, so I asked him what it was and he told me that he just got back from a place called Swansea in Wales. I had my first PlayStation at the age of six which I shared with my older cousin and we used to play FIFA together. He used to manage Chelsea players while I was celebrating the few goals I used to score via Lee Trundle, Bayo Akinfenwa and Owain Tudur Jones!
Who is your favourite Swans player of all time, and why?
This one is tough. But I'm afraid I'll have to decide between Michu or Chico Flores. I had the pleasure of knowing them. I met Michu at the team hotel before he played his last game before retiring, while Chico gave me tickets to watch him play for Spanish second division side Fuenlabrada. Unfortunately, the car we were travelling in to Alicante from Valencia had a technical issue and it stopped working so I couldn't make it into Estadio Martínez Valero.
We've had so many great players over the years, but I really enjoyed watching Michu and Chico.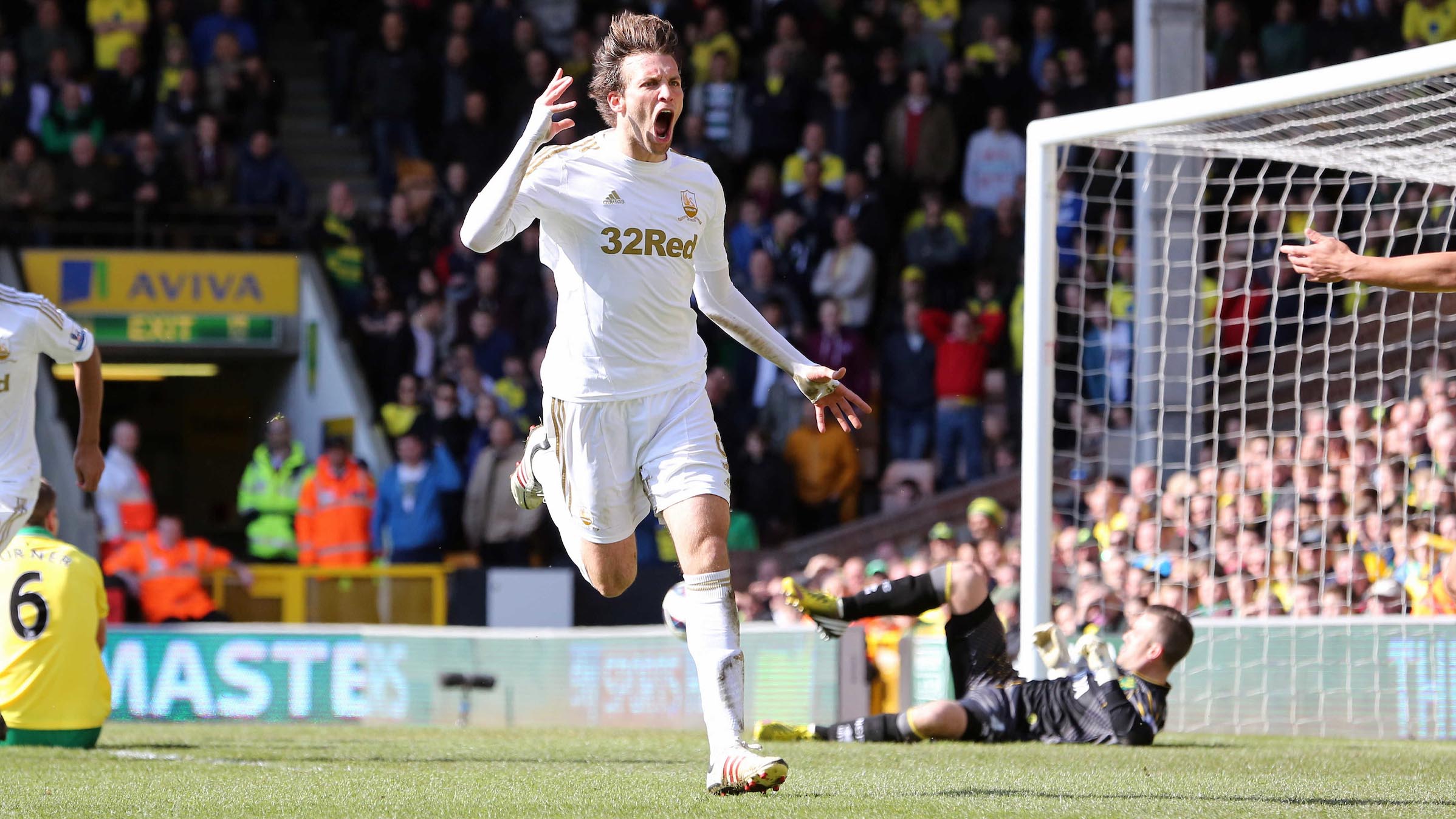 Describe to us your typical pre-match ritual?
I chat with my Swansea's friends about the line-ups, analyse the opponents, read the club's tweets via @SwansOfficial and predict the score while I listen to some electronic music.
What is your favourite Swans kit from over the years?
This is a hard question. One day I decided to make a ranking from all the official jerseys I found on the internet. I loved the 1981 Adidas top during the John Toshack era, while I also liked the Umbro 2008-09 home kit with the swansea.com sponsorship. I celebrated as a goal that Swansea University was featured as a main sponsor on the beautiful Joma kits. I am also delighted to see such a hard-working (and Spanish!) brand supplying the kits to my favourite team.
What makes Swansea City special to you?
Swansea City is the best team in the world for me. Thanks to social media, I have connected with so many people who have let me be part of this since day one. I can't wait to go to Swansea because it has plenty of history, another language, Rossi's restaurant (where we had the great idea to announce Jamal's signing) and I feel it's meant to be a big part of my heart. I have never been to Swansea, but this is what my dreams are made of.
What has been your most disappointing moment watching the club?
Premier League relegation in 2018! We signed really competitive players like Renato Sanches, Tammy Abraham, Andy King, Roque Mesa and Sam Clucas, but unfortunately it didn't work out and our Premier League dream was over.