Freddie Woodman wins Swansea City's Community Champion award
16th May 2021
Foundation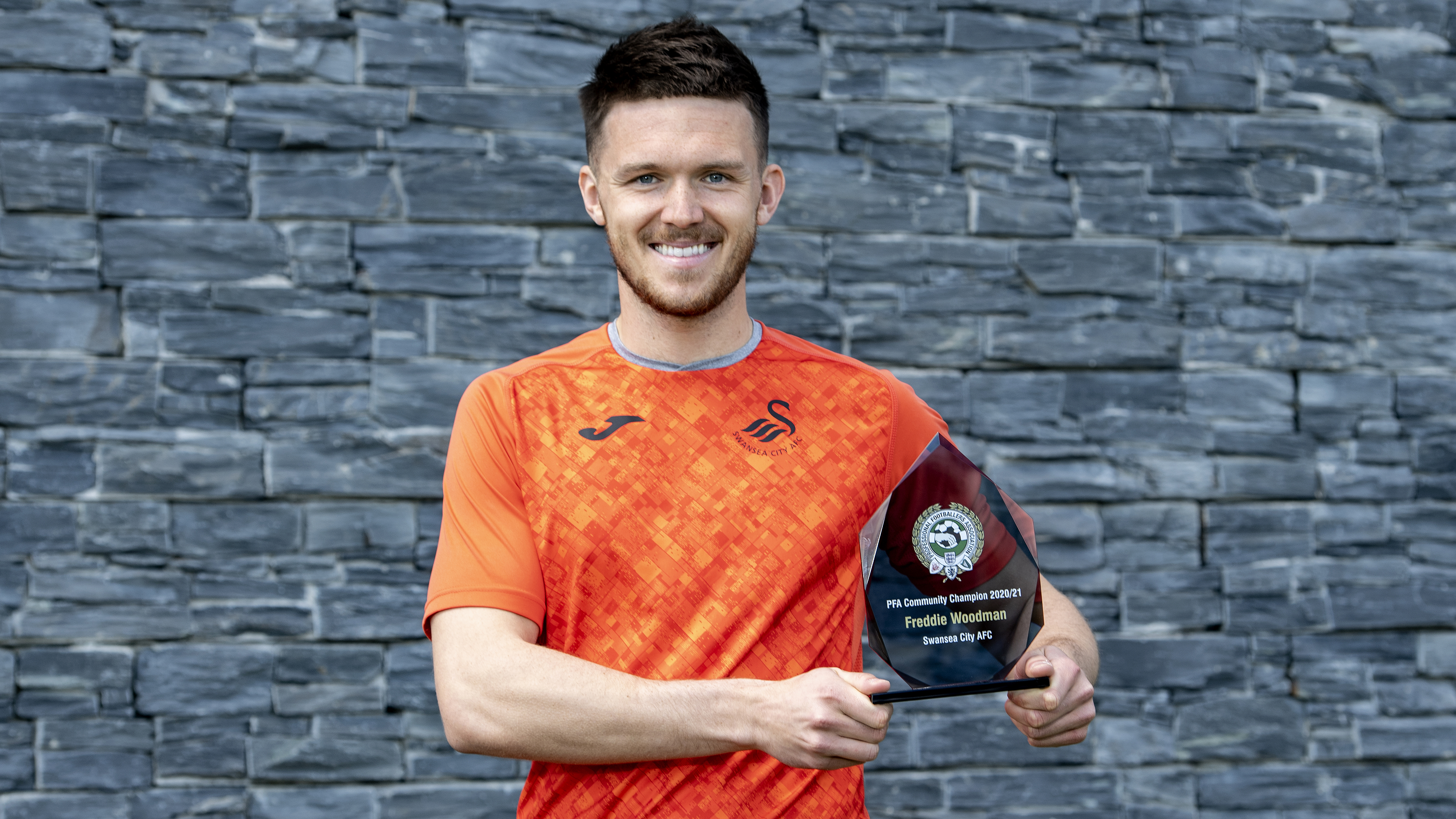 Freddie Woodman has been named Swansea City's PFA Community Champion for the 2020-21 season by the club's Community Trust.
The goalkeeper, who is currently on loan from Newcastle, was presented with the award, which recognises his support for the local community over the past year.
Woodman joins the likes of Joe Rodon and Connor Roberts on the list of players to have received the accolade.
Although the ongoing Coronavirus pandemic and local lockdown restrictions meant that external community visits were limited this term, the 24-year-old ensured he did his bit by getting involved in several virtual activities.
Passionate on the topic of knife crime having grown up in Croydon – an area with one of the highest crime rates across the English capital – London-born Woodman was the star guest at a special awareness workshop with young participants from our online Premier League Kicks programme back in November.
He spoke articulately about his experiences of growing up in Croydon, where he knew of many people affected by knife crime, and how football prevented him from potentially going down a different path.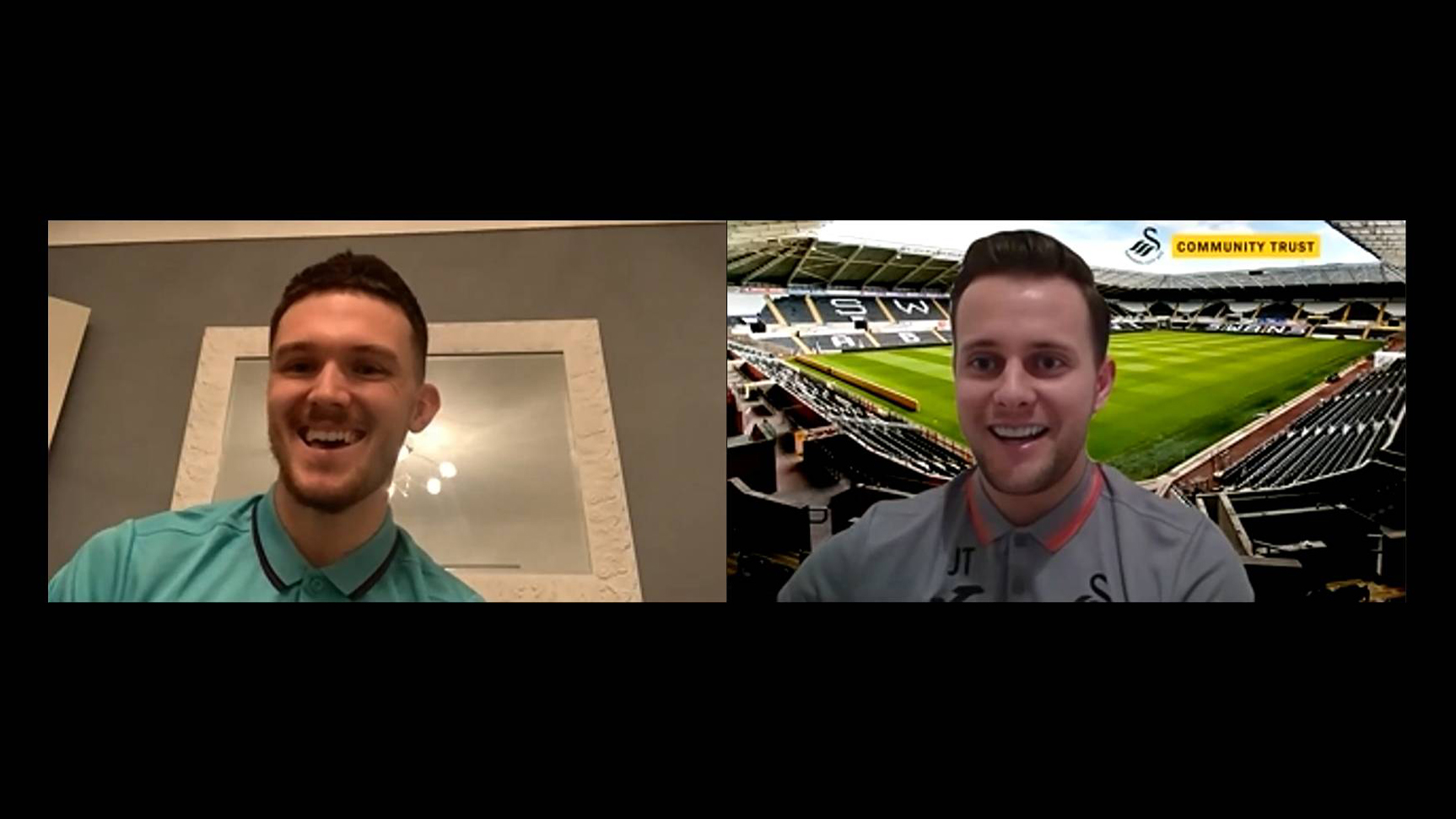 Woodman was also part of the Trust's campaign video to promote World Mental Health Day; joining Jamal Lowe and Swansea City Ladies striker Stacey John-Davis in delivering important messages that appeared on the club's website and across the social media channels.
He then partook in Zoom calls with participants from our Premier League Kicks Targeted initiative; helping lift the spirits of those who had been struggling with their mental health during these difficult times.
"I'm delighted to be nominated for the award," said Woodman, who was also recently awarded the Championship Golden Glove accolade after keeping 20 clean sheets this term.
"A lot of people have done some good stuff for the community, so I'm really happy. 
"It's so important to do your bit for the community and give back to all the people that come and support you at the Liberty.
"Mental health and knife crime are two very important topics and I'm really happy to play my part in letting the community know about them.
"The main point is to educate the next generation and hopefully, they can gain awareness and it will make the whole community a safer place. That's got to be the end goal."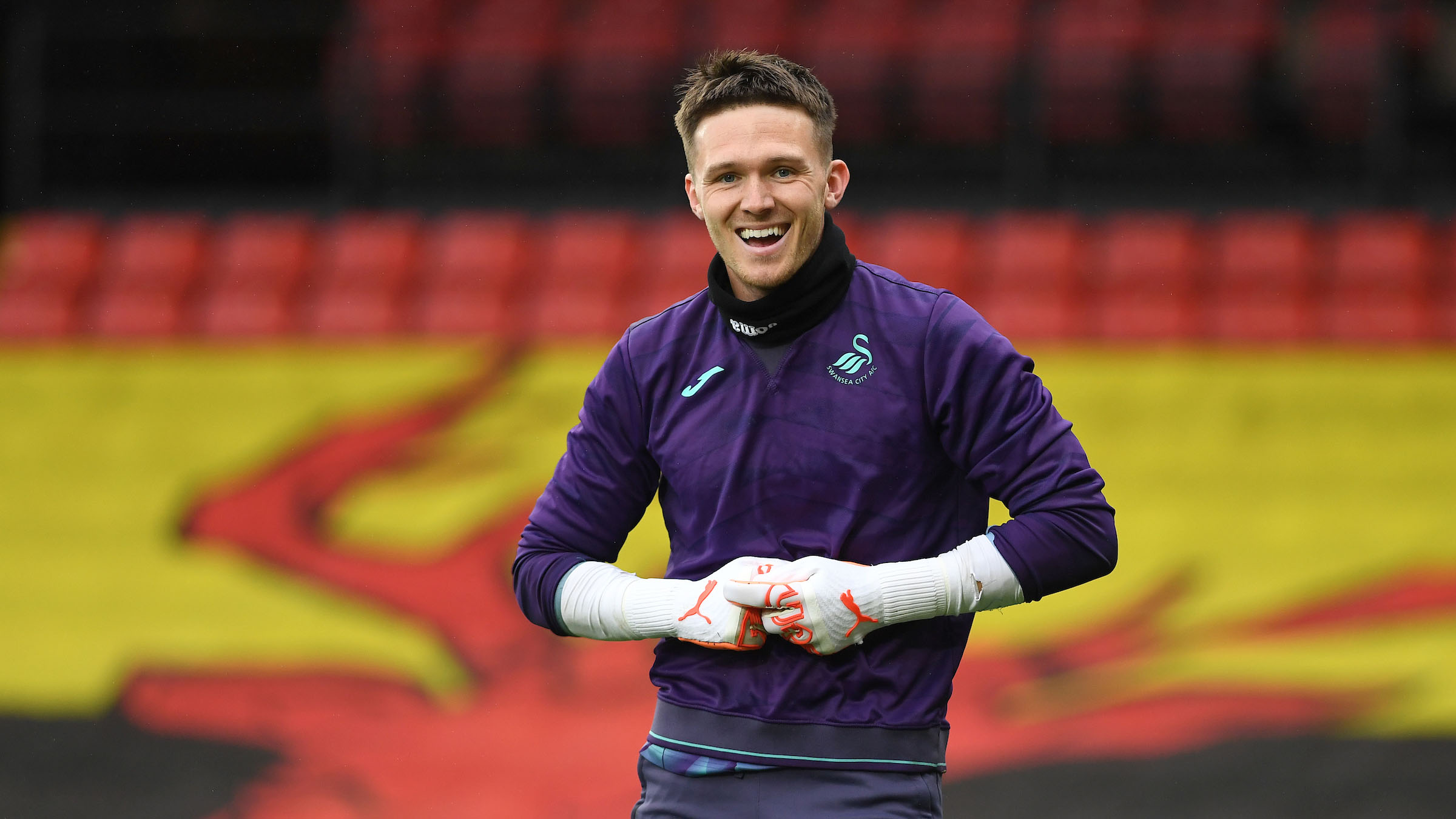 Tom Williams, head of programmes at the Trust, added: "It's been fantastic to have Freddie involved in our virtual activities over the past season.  
"Having a high-profile player speak with such passion and authenticity on important topics such as knife crime was really powerful and impactful.  
"Freddie was able to relate these topics to his own personal experiences which kept young people were fully engaged, ensuring those important messages really struck home."
John Hudson, director of corporate social responsibility at the PFA, said: "The PFA has been immensely proud of the outstanding efforts of players during a very difficult season.
"We feel they should be recognised for their support and involvement in the local community. 
"The award will hopefully raise awareness of the importance many of our members attach to their roles off the pitch and highlight their commitment to support those most in need during the crisis."