Ian Owen | Champions League experience makes us stronger
28th November 2020
Ladies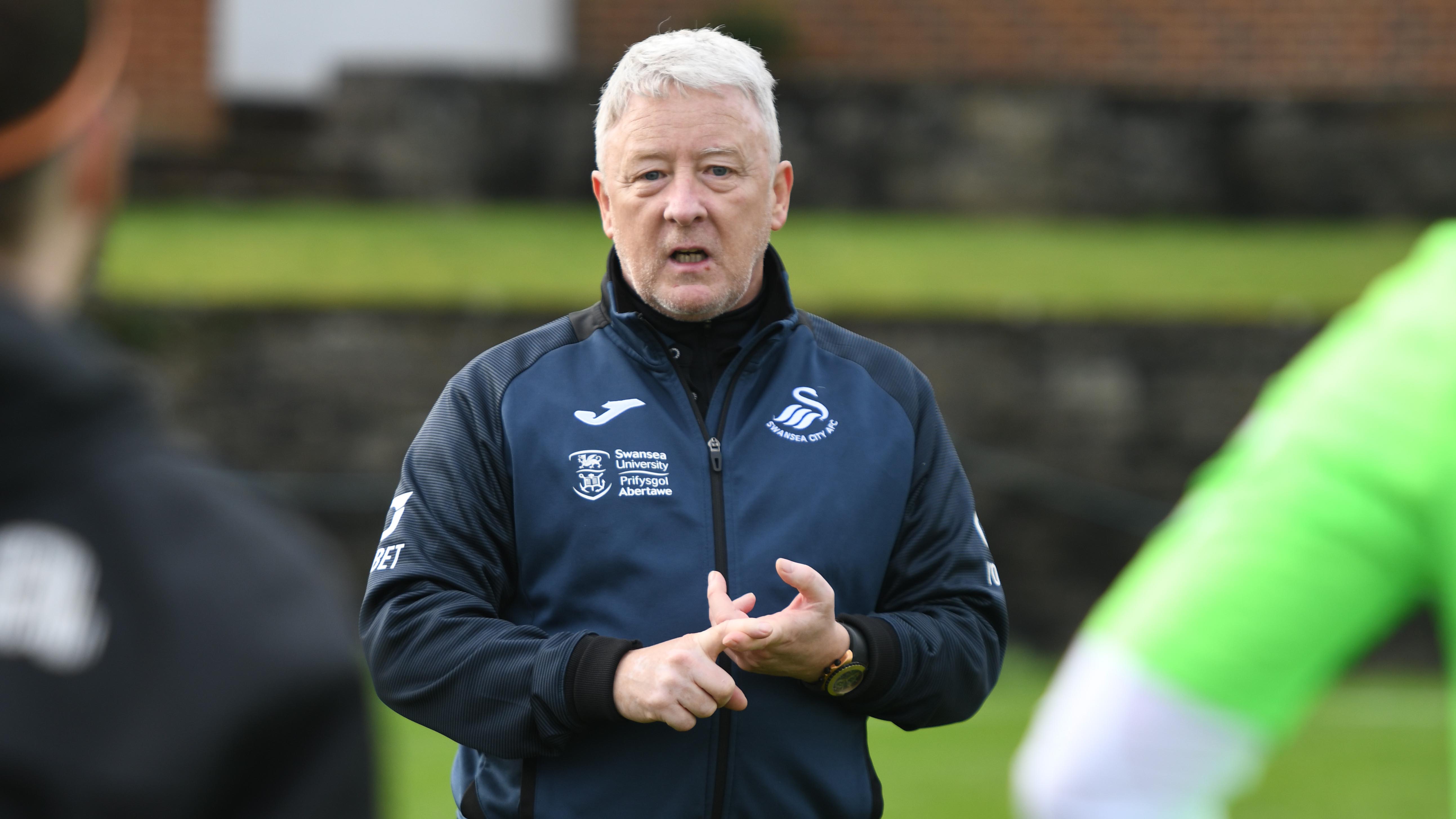 Ian Owen believes Swansea City Ladies' Champions League experience will only strengthen their development as a side moving forward.
It has been a few weeks since the Swans put in a battling performance to be proud of against Cypriot champions Apollon Ladies as they exited Europe's elite club competition.
General manager Owen accepts the Swans were always likely to be up against it due to the stature of their opposition; a fully professional side who had reached the knock-out stages of the tournament on a number of previous occasions.
However, he believes that the experience of playing against a team as strong as Apollon showed that there is more to come from his side.
"(The experience) will help us immensely. The result is disappointing and every Welsh team would like to get out of that qualifying stage and get into the knockout stages, but it wasn't to be," said Owen.
"But collectively we were absolutely awesome so, as an experience and as a way of bringing the team together, it just showed that there are more gears to our game.
"We were up against a professional team who were just better than us, but the performance from our girls was just immense."
And, despite the result, Owen also revealed that proving their ability to compete against a fully professional side had provided a real boost of confidence to a Swansea side whose players combine their football with holding down full-time jobs.
"That sense of confidence came from them knowing how well they did," added Owen.
"We can't legislate for teams that are professional and have players that have played all around the world.
"We can't do anything about that, but what we could do was give our all, which is what the girls did.
"You could see the mood amongst the players was very buoyant because they all knew that they did really well.
"It gives us a lot to take forward."