Ian Owen reflects on two decades as Swansea City Ladies manager
19th April 2020
Women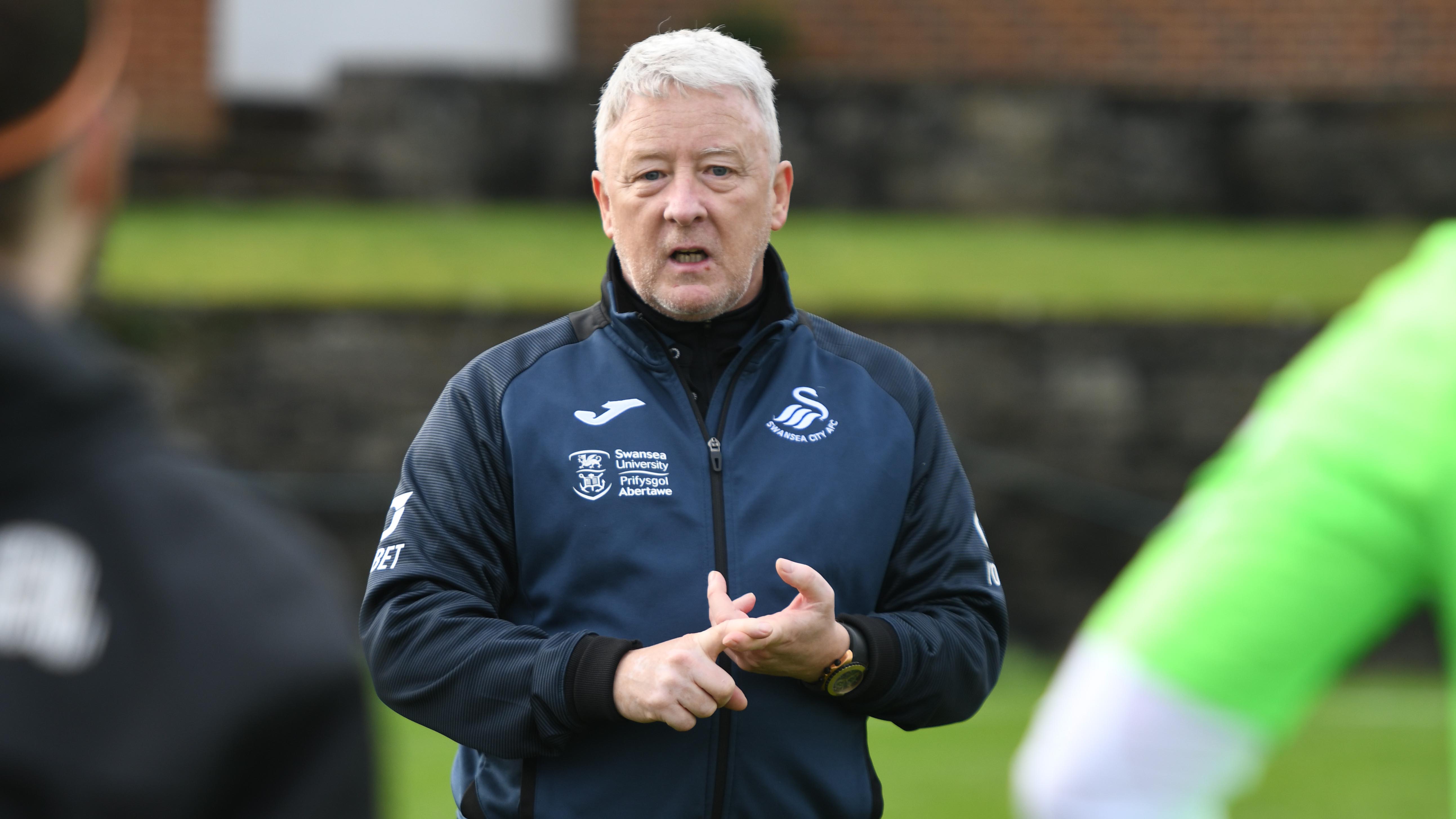 It's August 27, 2017 and Ian Owen is walking his team out to the Champions League tune at the 30,000-seater Cluj Arena in Romania.
He can be afforded a moment to reflect on his epic service and journey with Swansea City Ladies.
From taping players' ankles and driving the players around in cars just to find a patch of grass to train on, here he was sending his team out on the greatest stage available.
The Swans would be beaten by Hibernian that day, but the result seemed not to matter so much. The competition, the stadium, the journey in getting there – this venture to Romania was the reward for all the hard work.
Defeats to hosts Olimpia Cluj-Nacopa and Ukrainian side WFC-2 Kharkiv followed, but the experience gained by playing in those games were vital.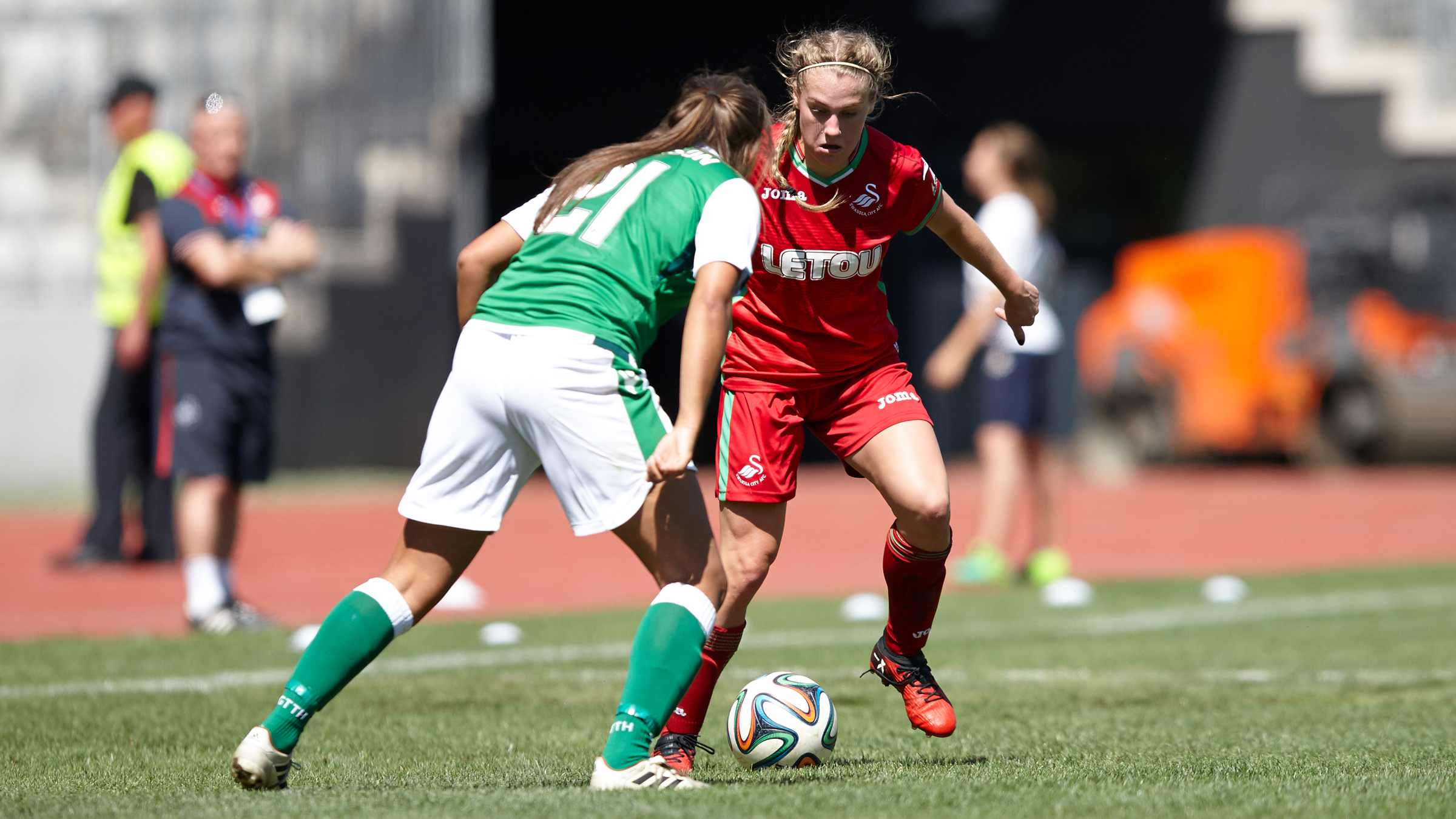 "To think that one day I would take my team into the Champions League was not something I thought of when we started," said Owen.
"Hearing the music and seeing the girls line up was an incredibly proud moment for me. It is something I'll always remember.
"Many of our players have been involved at international level, but being involved in the Champions League gave an opportunity to the rest of our players to sample something similar.
"The level of competition, the stadiums – we played at a 30,000-seater stadium in Romania – they are occasions you will always remember.
"It was a great learning curve too. We know where we are at as a nation – our teams are amateur - so Wales' Champions League teams will always be up against it."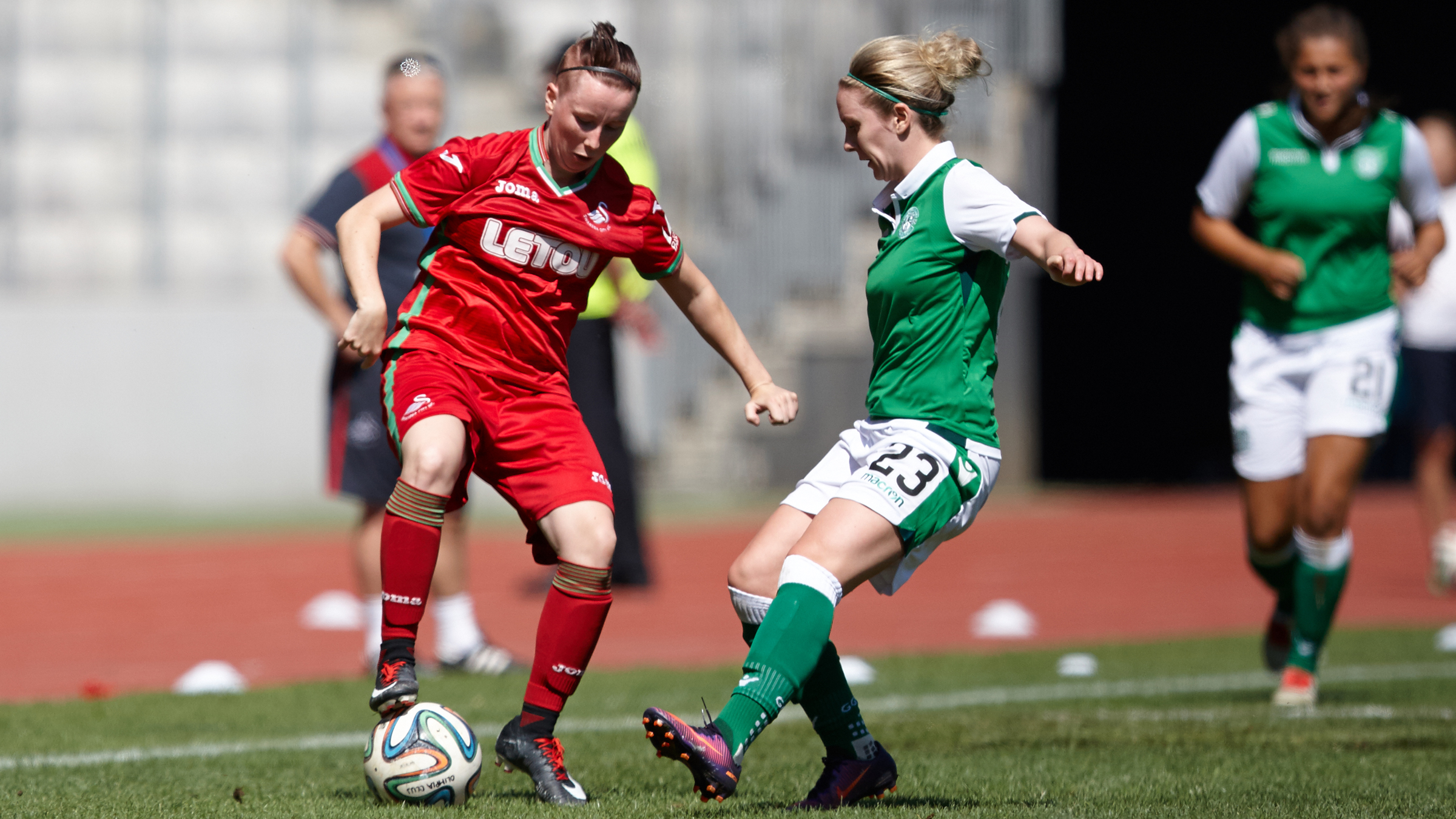 Owen, from Pencoed, has served this team as manager for just over 20 years.
He played football himself for numerous teams at Welsh League level, but started his foray into coaching after he volunteered to help a local youth club in which his sons attended.
Then, with one of his sons playing for the Swans Centre of Excellent, Owen was asked to lend a hand.
The blocks kept building at the Community Trust, and led to an opportunity to become manager of Swansea City Ladies.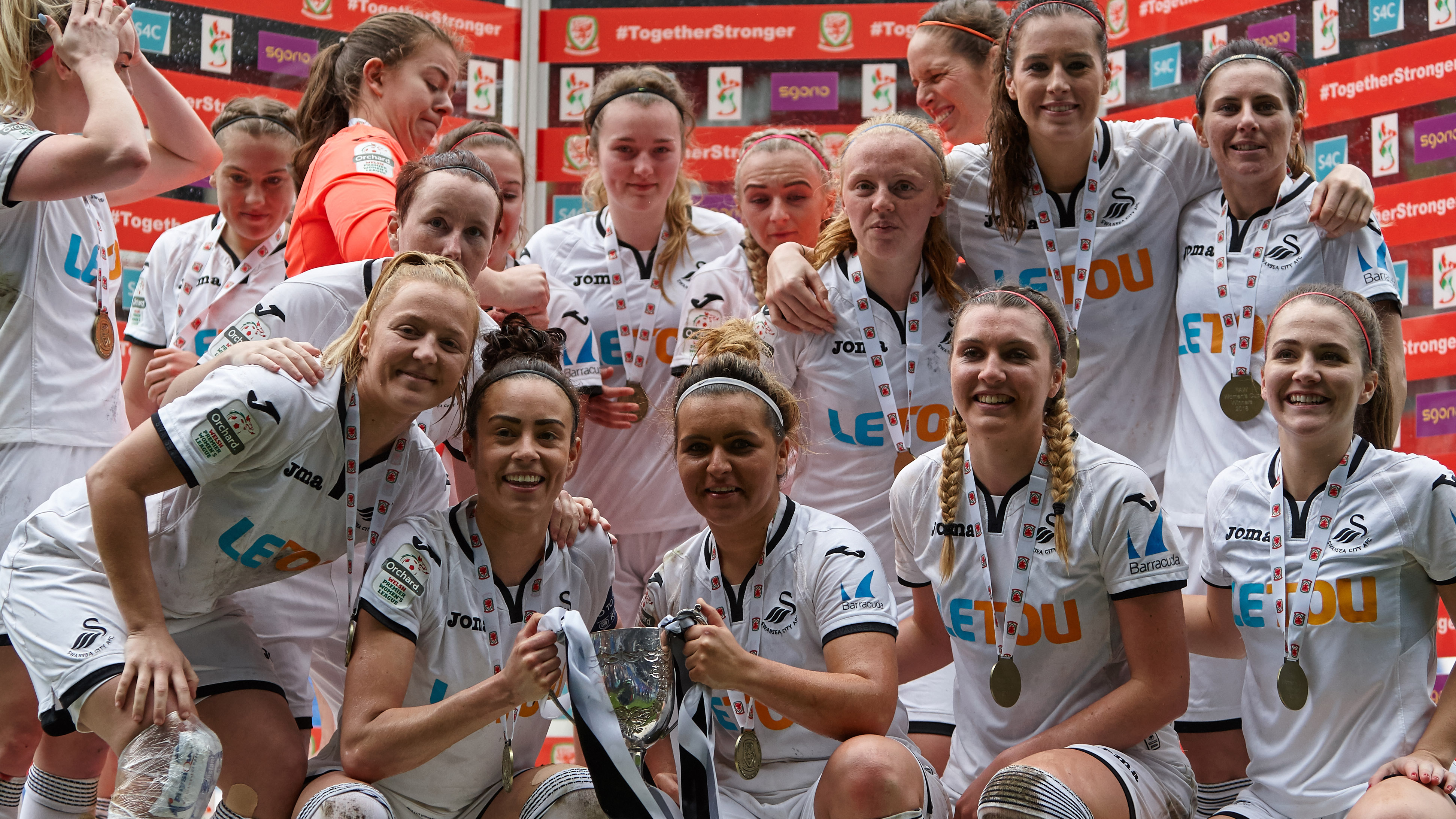 "I was asked to get involved as a coach initially when the ladies team first started," recalls Owen.
"The guy who was trying to get it off the ground left, and my boss at the Community Trust at the time handed me responsibility.
"A lot has changed in that time. I remember the Swans' first-team training at the Amazon factory, and we were lucky once or twice to sneak through the gate to train there or on the beach.
"It took a year or so of planning at the beginning, then we joined the only league available – the South Wales Women's League.
"We did very well in that, but the introduction of the Welsh Women's Premier League was a godsend. It raised the bar and was what we needed.
"The rest, as they say, is history.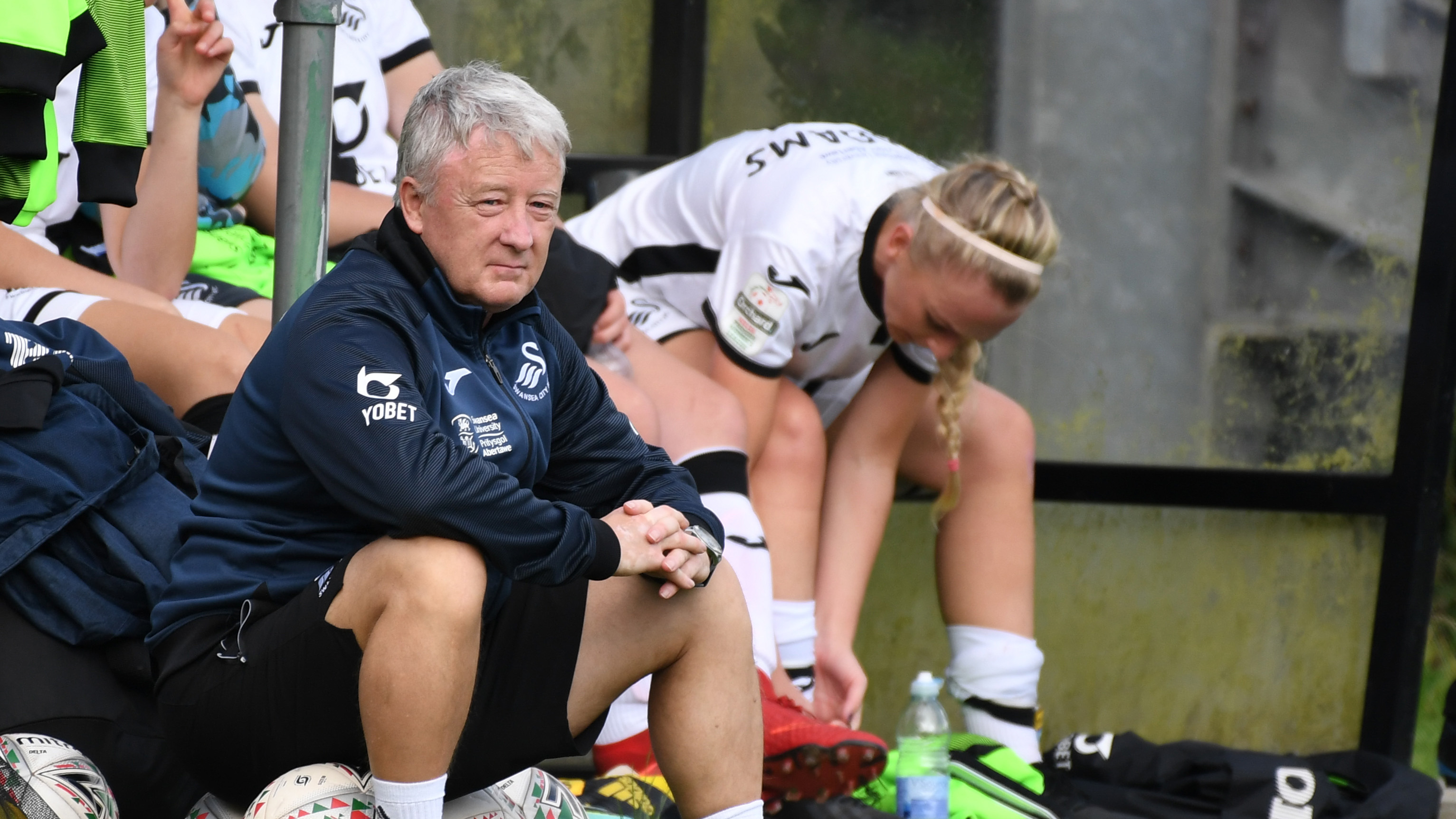 Despite the battle to find training pitches and a team off the pitch that involved Owen and secretary Julie Lowe, Swansea would become South Wales League champions five times and win three League Cup titles.
A newly-formed Welsh Premier Women's League followed, and such an injection of stronger competition.
Yet the silverware has continued to flow under Owen's leadership.
Three league championships, one League Cup title and three FAW Women's Cup successes have topped up the trophy cabinet.
Champions League trips to Slovenia and Cyprus were complimented by the aforementioned journey to Romania.
But it would not be right just to point to the end result. As Owen points out, a lot goes on behind the scenes despite the team being amateur.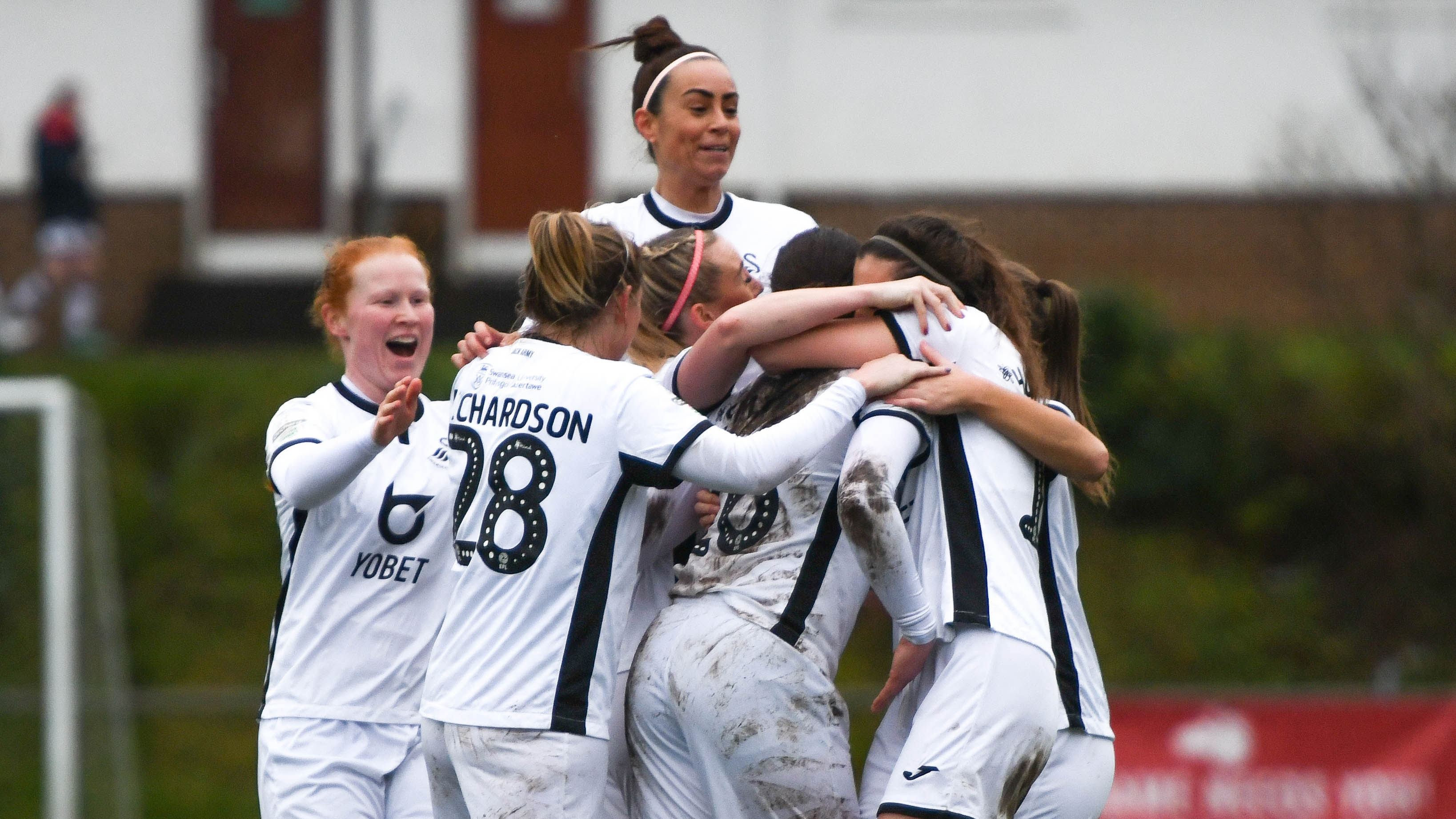 "My role hasn't changed, but the workload has," he says with a smile.
"Women's football has become more popular and when there was a realisation we could do this really well, we strived for bigger and better things so the workload has built.
"But I'm still loving it. I do whatever is needed.
"In the early days I taped up ankles, set out the equipment and booked facilities. Now we have three highly-qualified volunteers on our medical team, analysis comes via students at Swansea University, assistant coaches and a goalkeeper coach. It's a different world now, but the team needs it as we've progressed a lot.
"We have a good family, no-one thinks they are better than anyone else.
"The way we have set the club up is the best it's been, but it doesn't mean we can't improve.
"When I started, we had the secretary Julie Lowe and myself. That was it.
"I filled the car up to the roof with football equipment and we trained where we could.
"We didn't have a bus to get anywhere, but we did it because we loved it."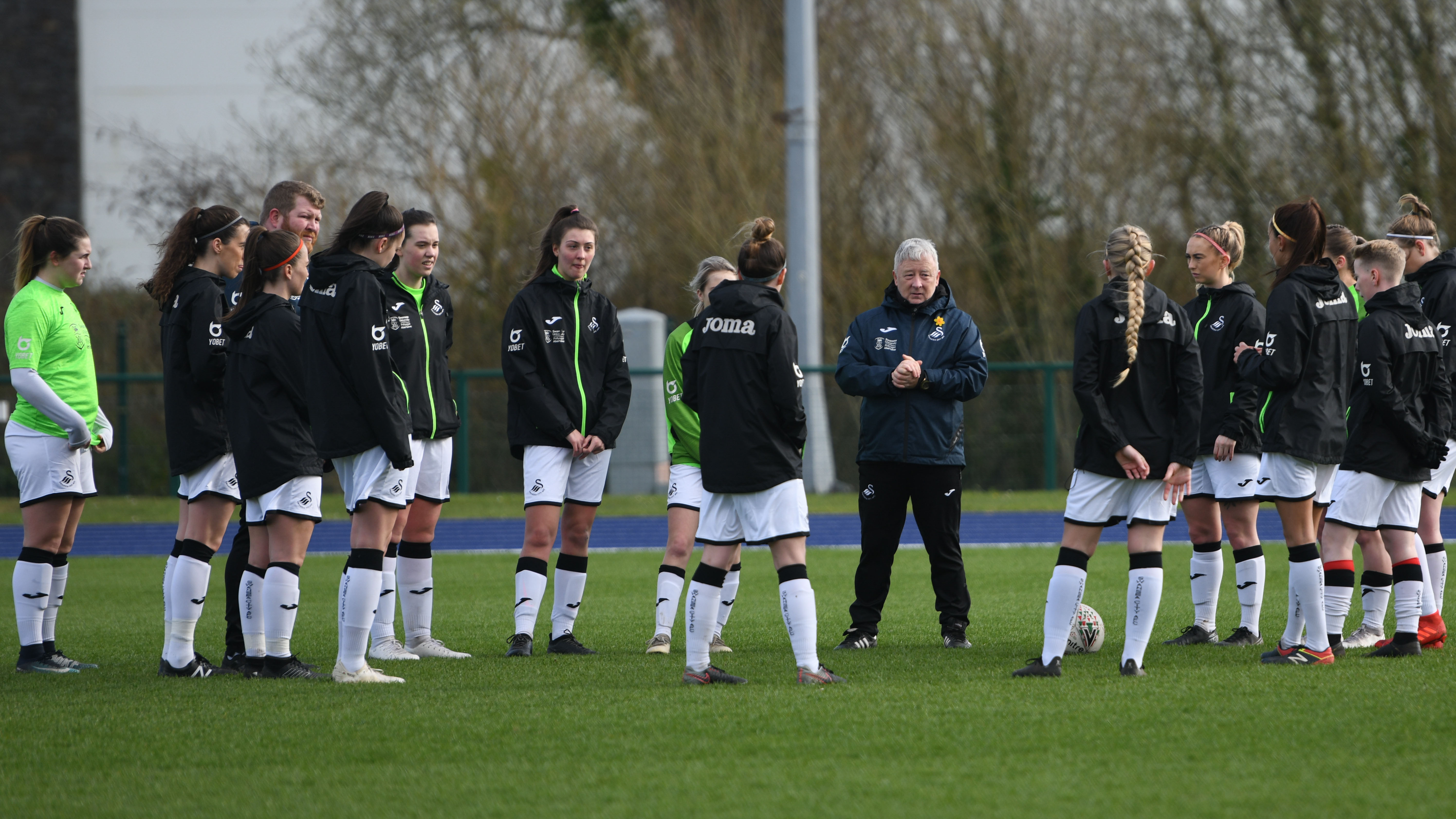 Owen's desire to develop ladies football in Swansea continues, and his team are within touching distance of a treble-winning season.
They sit four points clear at the top of the Welsh Premier Women's League, have a League Cup final to look forward to while they are in the semi-final of the FAW Women's Cup.
Oh, and they're unbeaten in all competitions.
Humble and focussed, as ever, Owen chuckles when it's put to him his players would call him Arsene Wenger if his side can match Arsenal's Invincibles of 2004.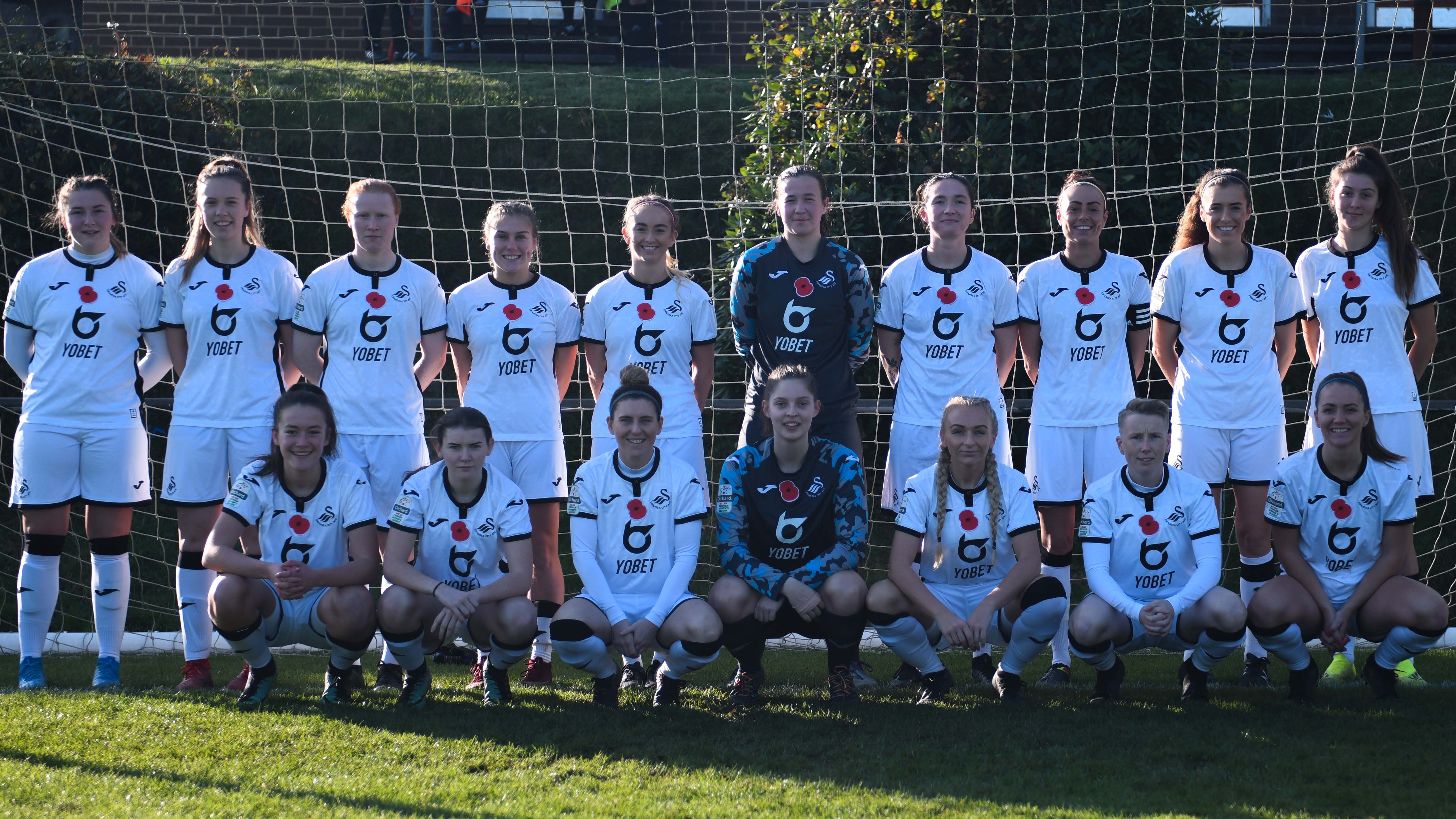 "Ending the season as the invincibles wouldn't be my biggest achievement – it would be special and we would cherish it particularly for the efforts of the players," he says.
"The relationships that have been forged, the journeys of the players progressing – some into international players – is my biggest achievement.
"First and foremost we want to enjoy our football, but our intention is to be the best team we can be, and lifting trophies is part of that.
"There have been some great celebrations, but you also remember the times when you went so close but didn't make it.
"Winning the league, for any manager, is the biggest achievement. It's not just one or two games off the cuff. It's a lot of preparation and planning.
"When we won the Welsh Cup at the Cardiff City Stadium – that was an amazing day. You don't get tired of winning."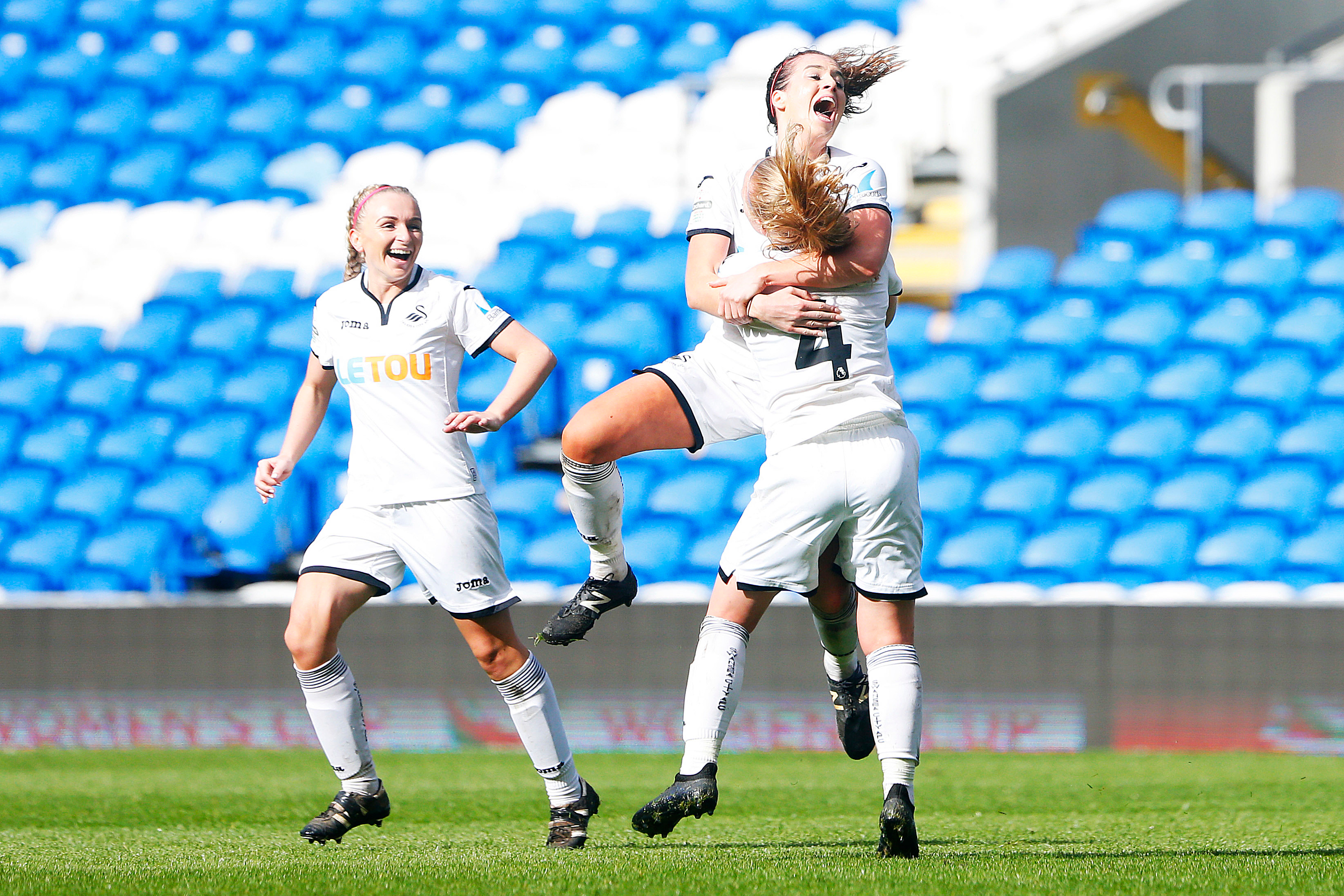 Playing on a Sunday afternoon, Swansea regularly face trips up to North Wales and back during their domestic season.
They also train twice a week in the evenings, and the players cope with that schedule on top of their work demands.
It is not always straightforward.
"Some of the players will have had a busy time at school, college, university and work, then they come out to train until 9pm in all weathers," adds Owen.
"Whilst we are pretty demanding in that if you want to play for Swansea City then you have to go the extra mile, but we are also understanding of other issues they may have.
"I could never doubt the commitment of the players past and present.
"Alicia Powe, our captain for example, worked a night shift in the hospital and was straight on the bus at 7am for a game in North Wales on a Sunday. She played the game then had a five-and-a-half hour journey back. That typifies the effort of our team, and that's why she is captain."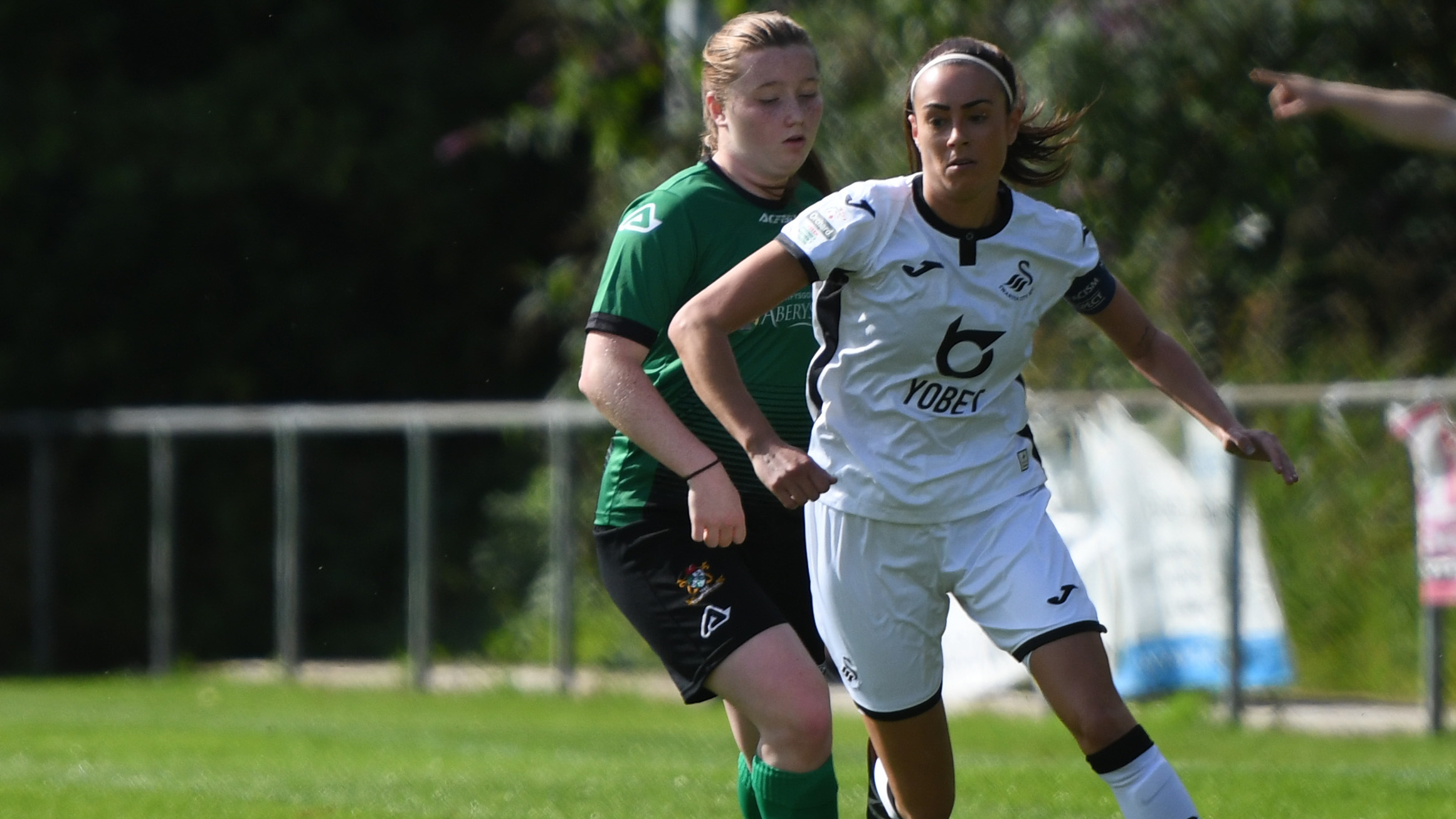 Powe is one of the key figures in the team – solid in the heart of defence.
There are others, like Sarah and Kelly Adams, who have been part of the fabric for some time alongside vice-captain Emma Beynon.
Top scorer Katy Hosford and left-back Ellie Lake are others who have progressed under Owen, with their performances this season catching the eye.
And then there's striker Stacey John-Davis, a constant menace to opposing defences and no stranger to finding the net on a gamely basis.
But it's the other parts of his role, not just as manager but as a mentor, fatherly figure and friend that Owen has particularly enjoyed during his time in charge.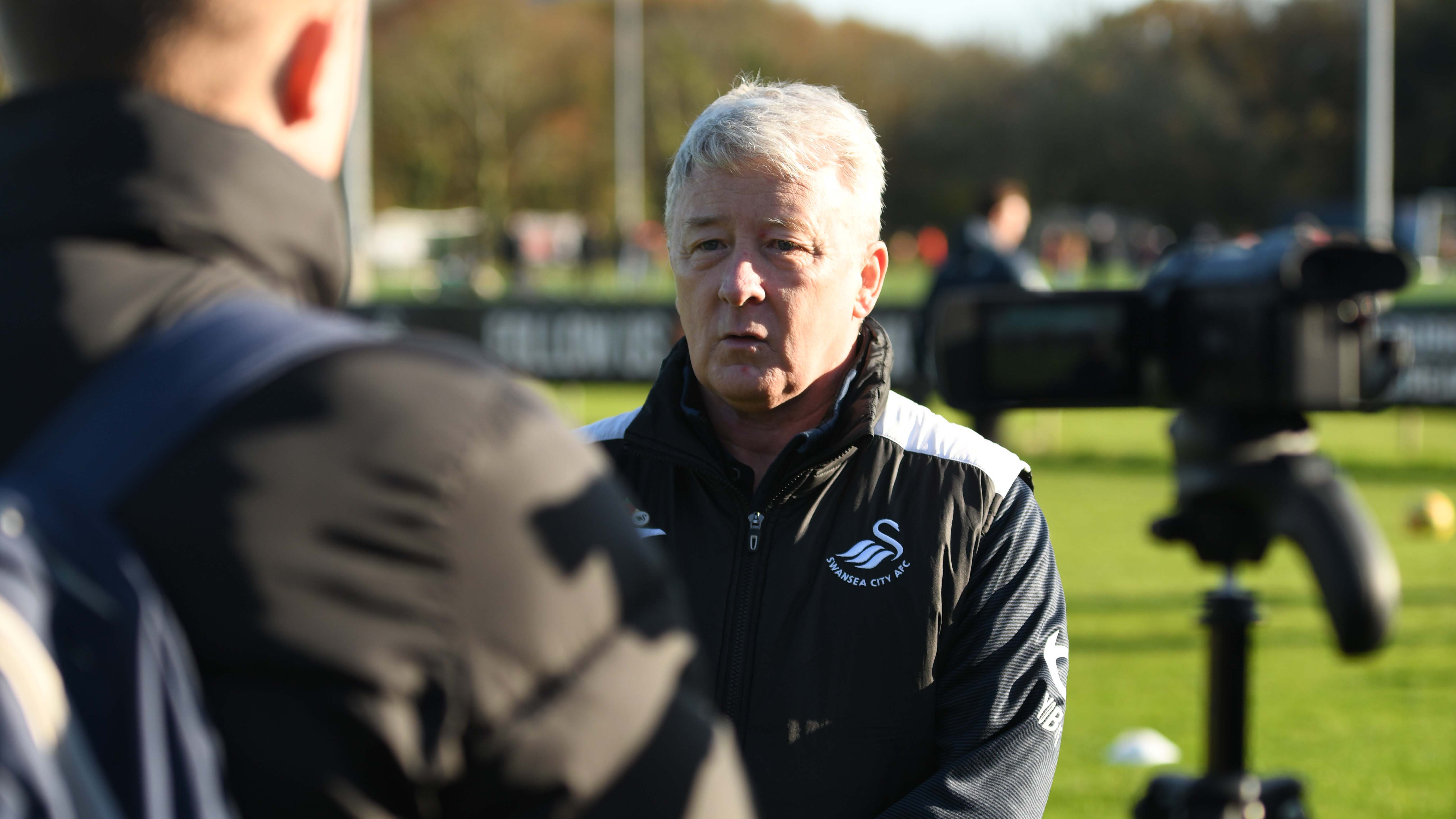 "The adjustments to the different sides of my role has been the biggest learning curve for me," he points out.
"Female footballers are totally different to male footballers apart from when they get on the pitch. When they are on the pitch they are footballers. That's how I treat them – as footballers – and they respect that.
"I've known the majority of our squad since they were in our junior set up.
"We are an amateur team, but we have a professional attitude.
"It's a struggle at times to juggle work with being a football manager.
"It doesn't end when training or a game ends. If you want to get better, it's 24/7."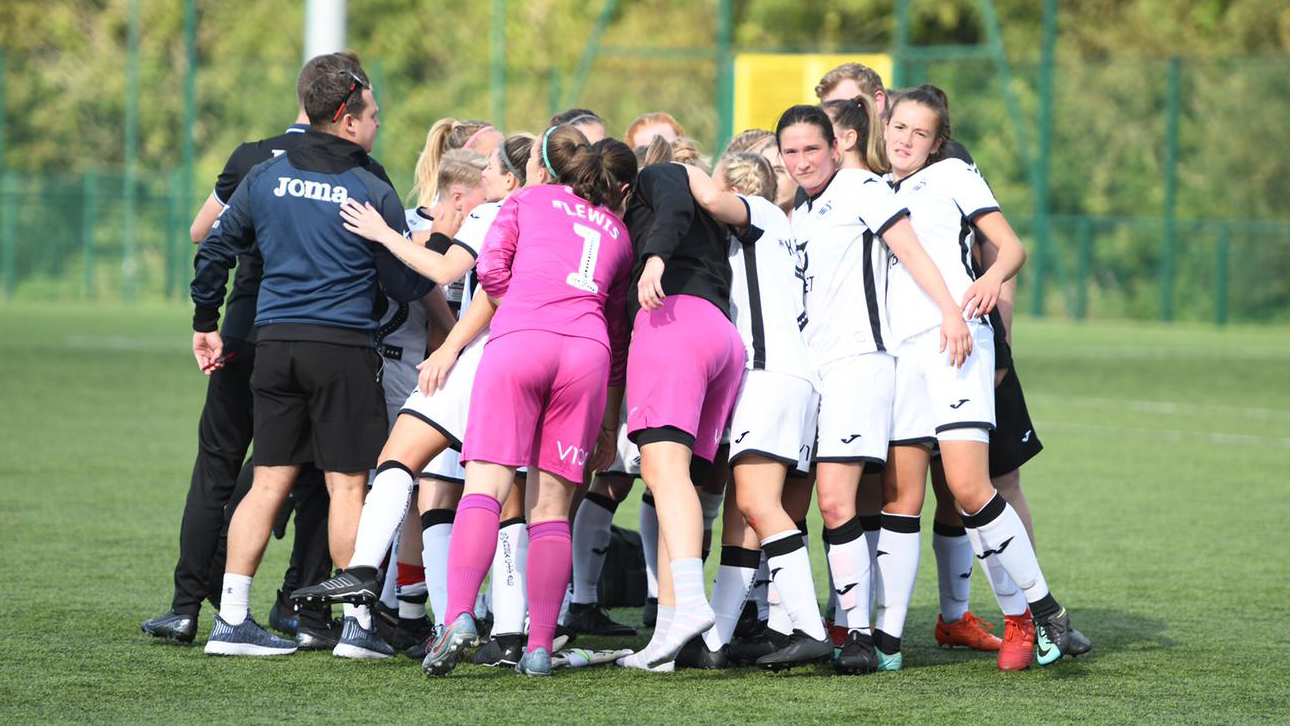 While Owen's team plays in front of a small crowd at their home ground in Llandarcy, it still represents progress from the first time they put on the white shirt and crossed the white line.
The recent exposure of women's football at the World Cup and the BBC's coverage of Super League matches has thrust female players into the limelight.
That, Owen says, is bound to increase female participation in the sport. And, he hopes, more will be encouraged learn the Swansea City Way.
"There has been progress made in Wales at this level, but we are still a long way behind," adds Owen, whose role as female inclusion lead for the Community trust involves increasing female participation across all trust projects.
"In general, the exposure of the Women's World Cup and the coverage of the Women's Premier League has been great for female football. It is bound to have a knock-on effect and encourage young girls to take up football.
"But I also see progression off the pitch here. We see youngsters going into the Swans club shop and getting Katy Hosford's name and number on the back of their shirt. It's great to see and that gives me great satisfaction."