Idols are now team-mates for Swansea City Ladies debutant Gwen Horgan
22nd October 2021
Ladies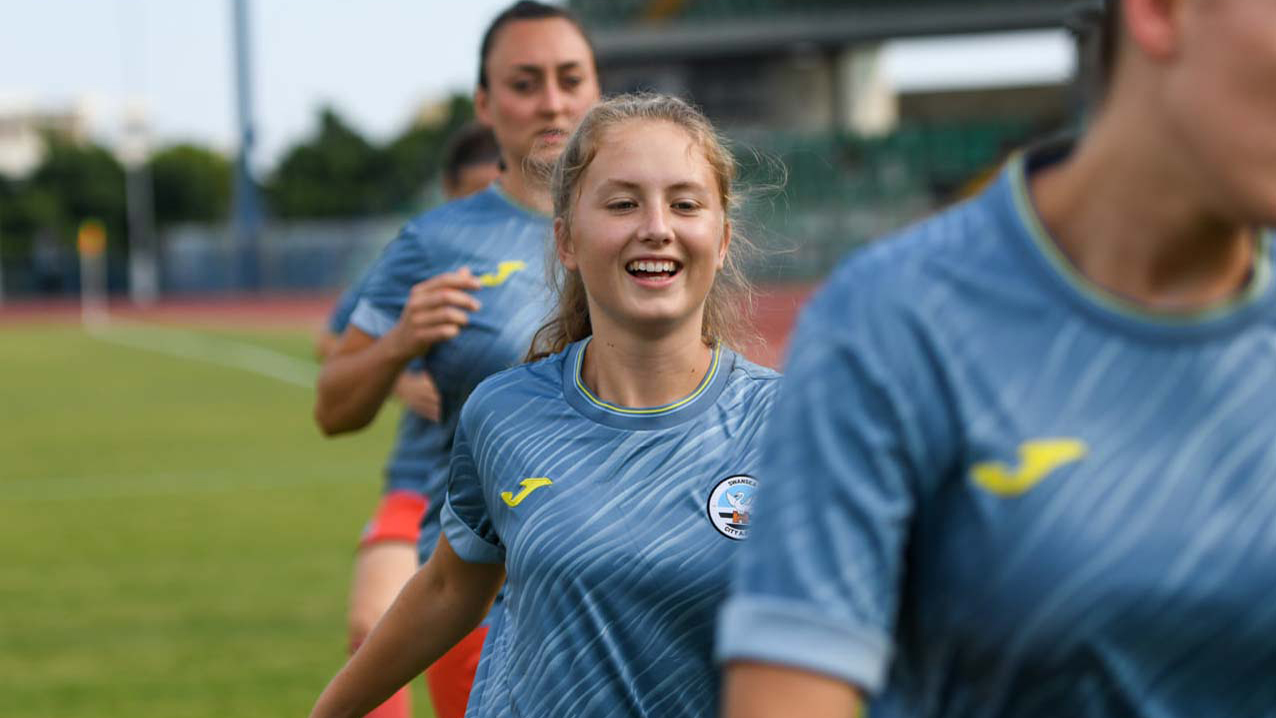 Gwen Horgan expressed her joy after making her Swansea City Ladies first-team debut in Sunday's FAW Women's Cup victory over Cardiff Wanderers.
Horgan, who has been part of the set up at Swansea since under-12s level, was substituted on in the 79th minute of Sunday's win.
The youngster has idolised many members of the Swans squad growing up, and she is thankful for the support they have given her to reach the milestone of her first appearance.
Horgan said: "I have been waiting for a while now and I was so glad to get on the pitch. The manner we played in was great, so I really enjoyed it.
"The training is quite hard with a high intensity and it just prepared me that much better for the game.
"Especially with these girls it felt great to play, which I felt quite comfortable in. (Katy) Hosford, (Emma) Beynon and Stacey (John-Davis) in particular have encouraged me a lot, so just to play with them and be on the same pitch as them was incredible.
"Churchy (Chris Church) has been really encouraging. He has given me loads of pointers and things to improve on and that has made me that extra bit better.
"Any game, I just want to be a part of it because I love it. It's amazing."