International Women's Day | Swansea City Ladies | The season so far
8th March 2020
Women
To mark International Women's Day on March 8, we speak to the Swansea City Ladies team who are dominating the domestic scene this season.
They are amateur footballers who hold down full-time jobs but, spending just a few minutes in the company of Swansea City Ladies, you quickly get the feeling their passion matches that of their professional counterparts.
The team is captained by Alicia Powe, who juggles her job on the ward as a nurse with weekly training sessions and games on Sundays, while her team-mates' professions include care workers, school teachers, administrators, Community Trust coaches, retail assistants and call centre workers.
Amateur they may be, but the set up within the team environment is anything but.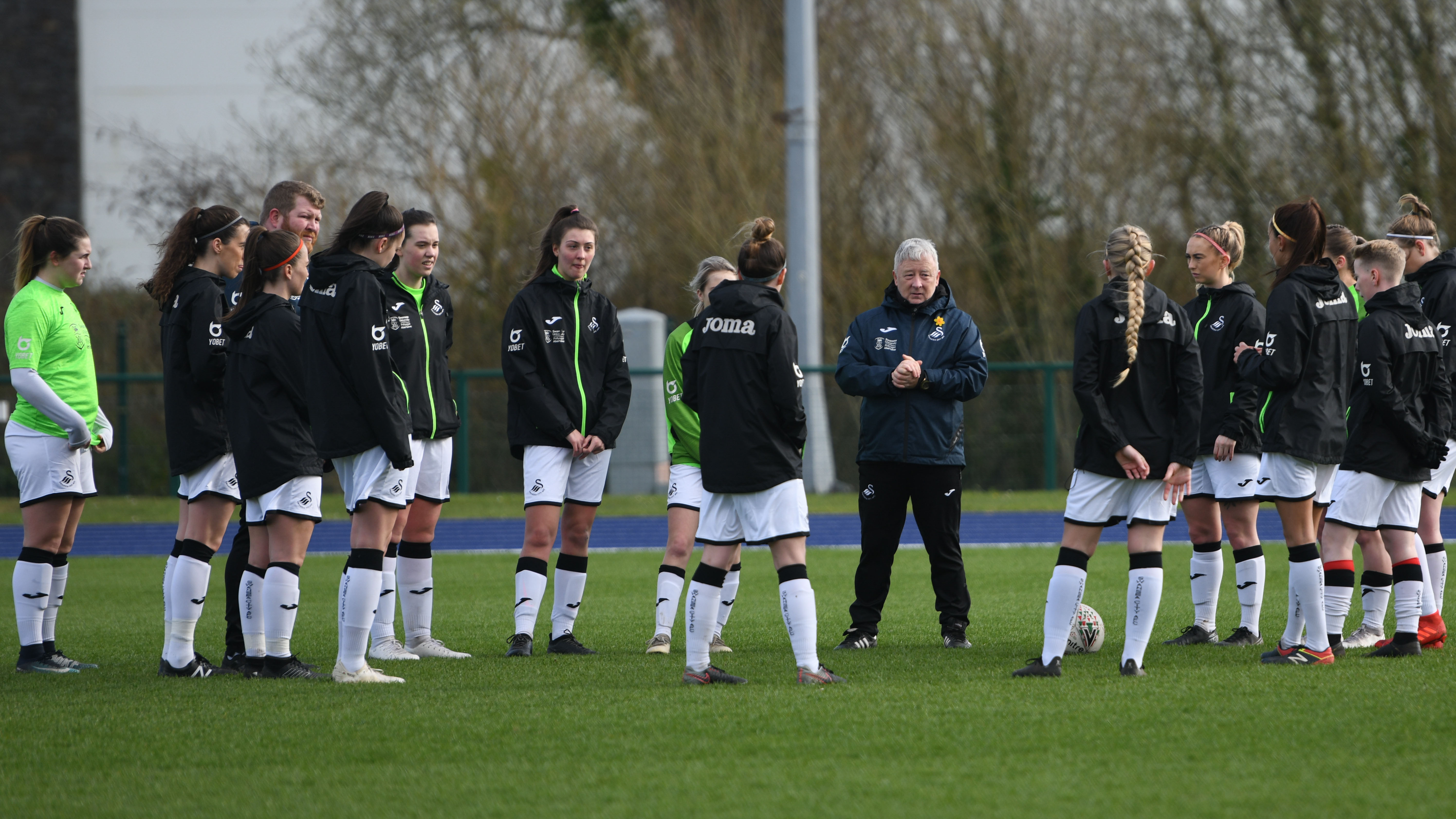 Managed by Ian Owen for the past 20 years, the team now has three highly-qualified volunteers on its medical team, analysis via Swansea University students, assistant coaches and a goalkeeper coach.
The squad is also littered with players who have international experience with Wales. There are also a group of players who have represented the club in the Champions League.
Their attitude, application and determination this season has put them on course for a potential treble.
Currently top of the Welsh Premier Women's League, the Swans are yet to taste defeat this season.
The only, very minor, blot in their copybook came last weekend with a 0-0 draw at fellow title-chasers Cardiff City.
It could be a season that makes up for the previous campaign, which saw them fall just short in the league and League Cup – both to Cardiff Met.
And it seems those setbacks are fuelling their desire this time around.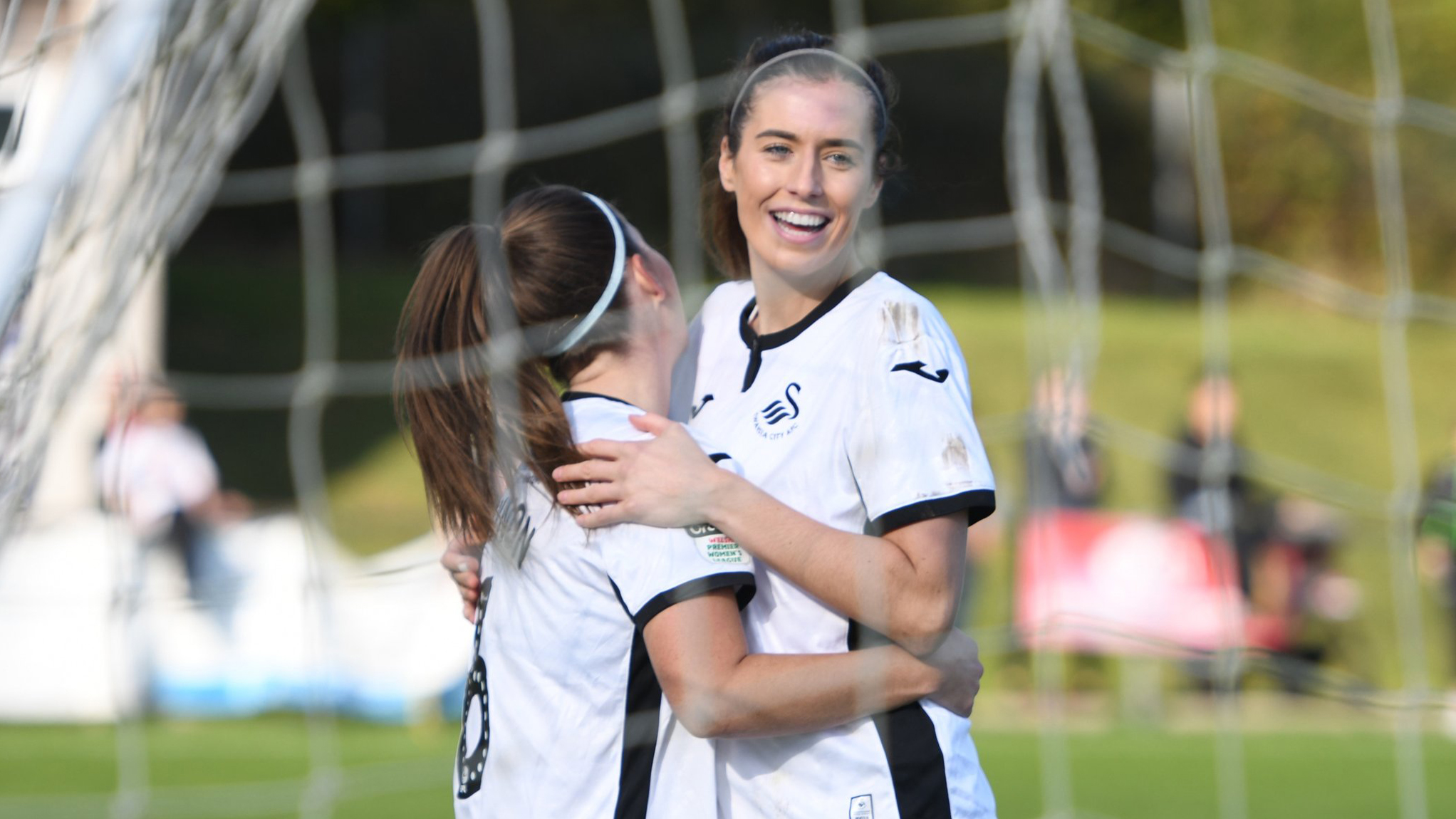 "The last few years have seen us just miss out, so we are really motivated not to fall short again this season," said top scorer Katy Hosford.
"Losing the League Cup final and the league were huge disappointments, and we don't want to experience that again.
"To go unbeaten all year and win some cups would be a huge achievement for everyone."
To do that, Owen's talented bunch have to pick up another win at Abergavenny on Sunday (2pm), and then add another two victories from their remaining three matches to guarantee the title makes its way back down the M4.
Hosford's goalscoring exploits have been a huge part of their success, while striker Stacey John-Davis has also been lethal in front of goal.
But, as John-Davis quickly points out, it's been very much a team effort.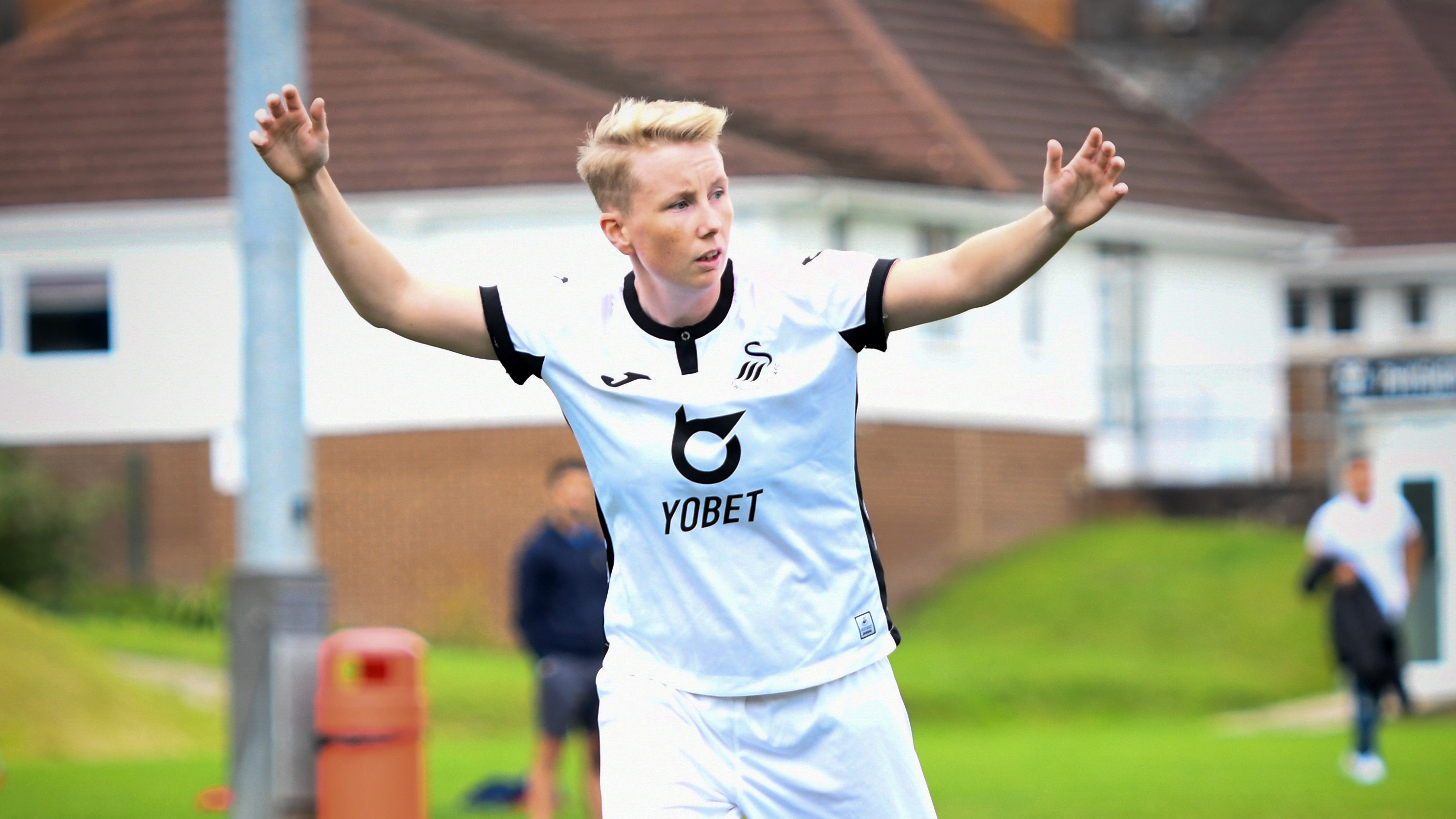 "The results so far have been a massive achievement, and we can be very happy with that," she said.
"There's a really good vibe here. We are friends, first and foremost, and footballers after that.
"Personally, and as a team, it's been a fantastic season so far. But the season is far from over and we have a lot to play for, so we're all working hard on reaching our goals.
"It's not nice seeing your closest rivals lifting silverware because we want to be the best and winning trophies. Who doesn't like winning a trophy? This is why we play. To come away with all three would be a massive achievement – it would be season completed!"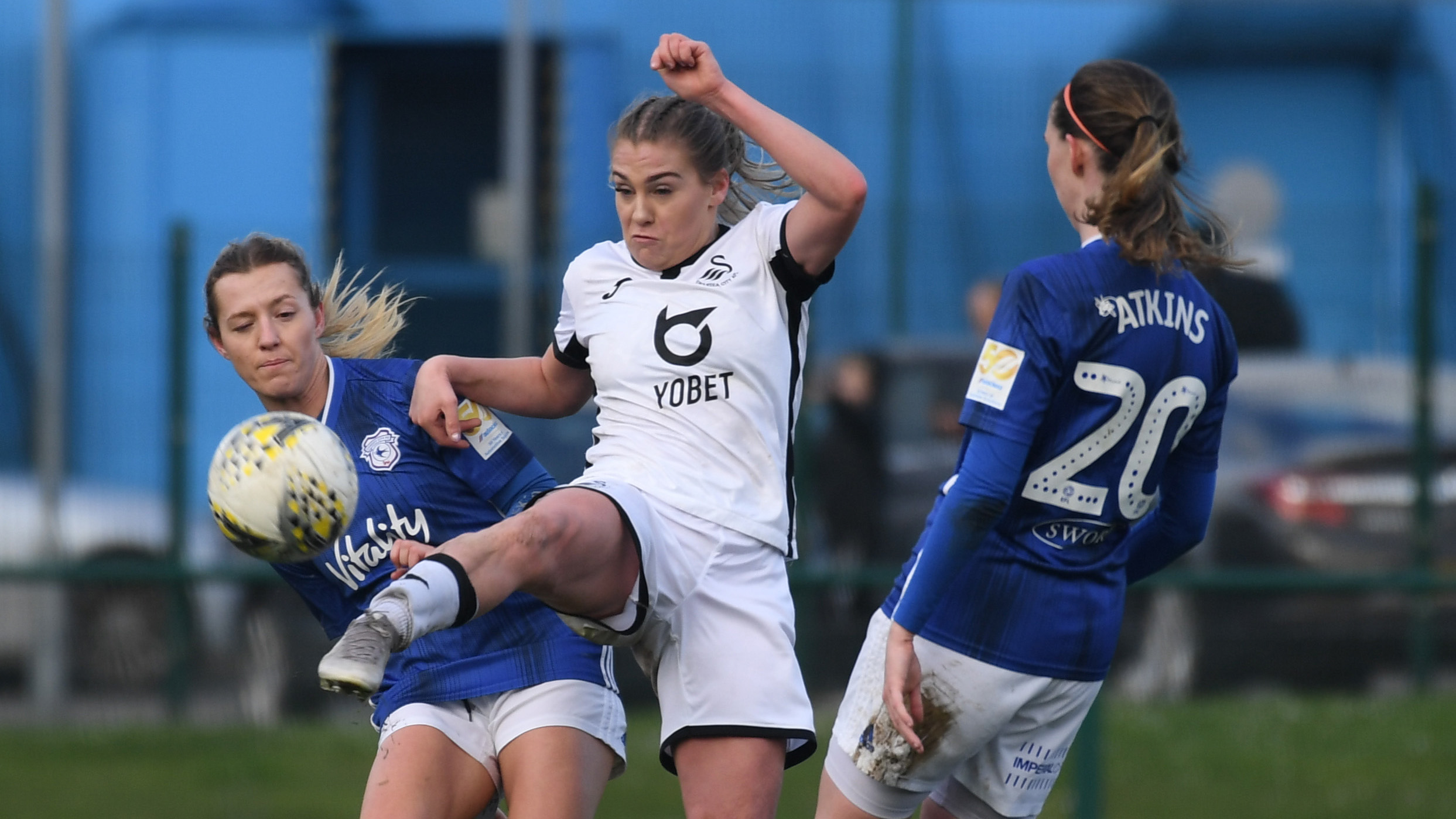 One look at the league table – and Swansea's results this season – also point to a remarkable defensive effort.
With 10 games played in the league, they have conceded just once – to Aberystwyth Town during a 5-1 win.
Their goals for column is equally as healthy with Owen's team having found the net 28 times, while cup ties against Dafen and Aberdare conjured 31 goals with none conceded.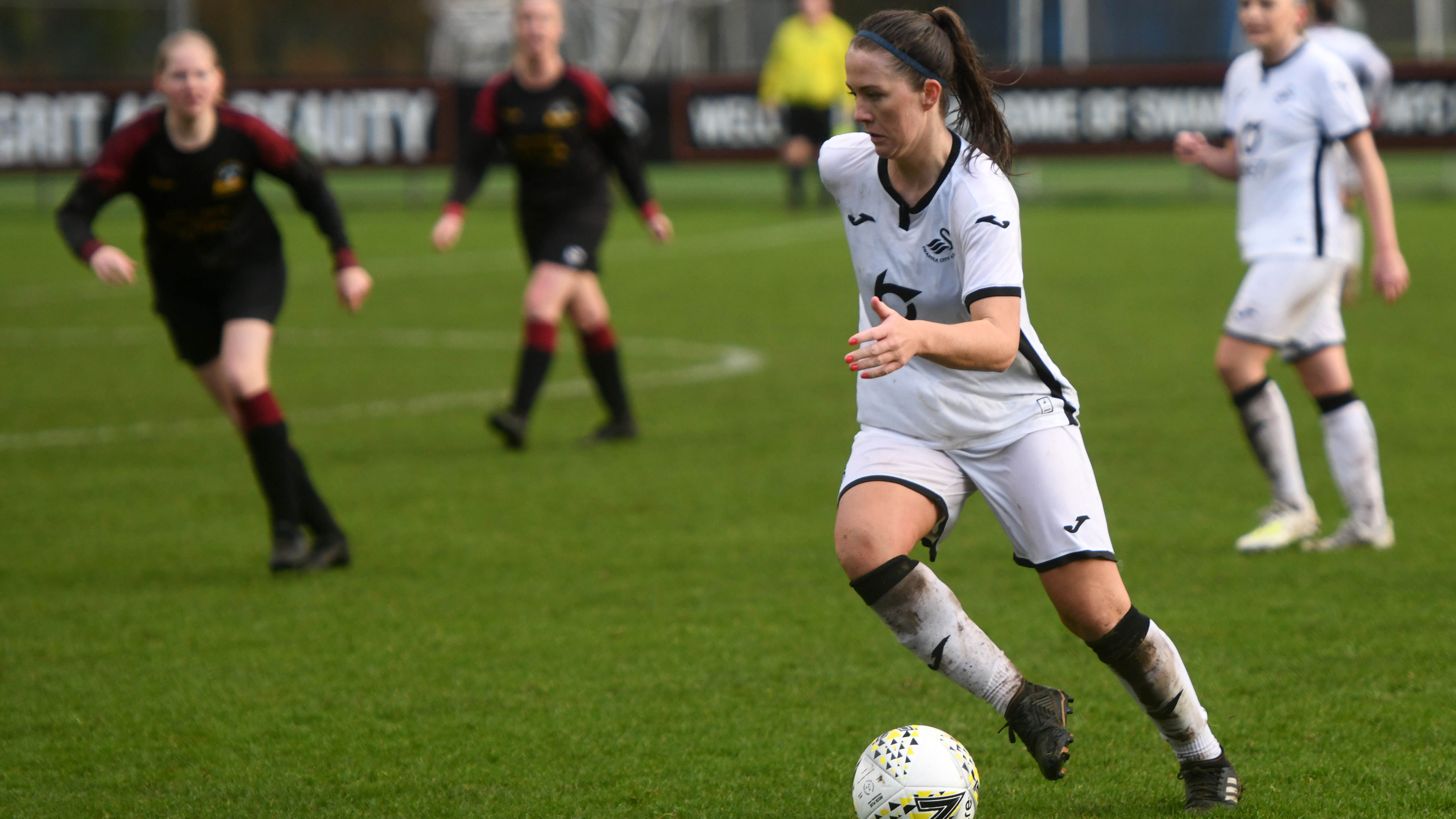 "It's been one of the best seasons I've been involved in. Our defensive record is very strong, and that's something which has been very pleasing," said vice-captain Emma Beynon.
That defensive resilience could be a key component as Owen's side continue their chase for a domestic treble.
And, it seems, the memories of walking out to the famous Champions League tune is an added motivation as they seek success on all three fronts.
"I've experience of playing in the Champions League and it was amazing. It's a different level," added John-Davis.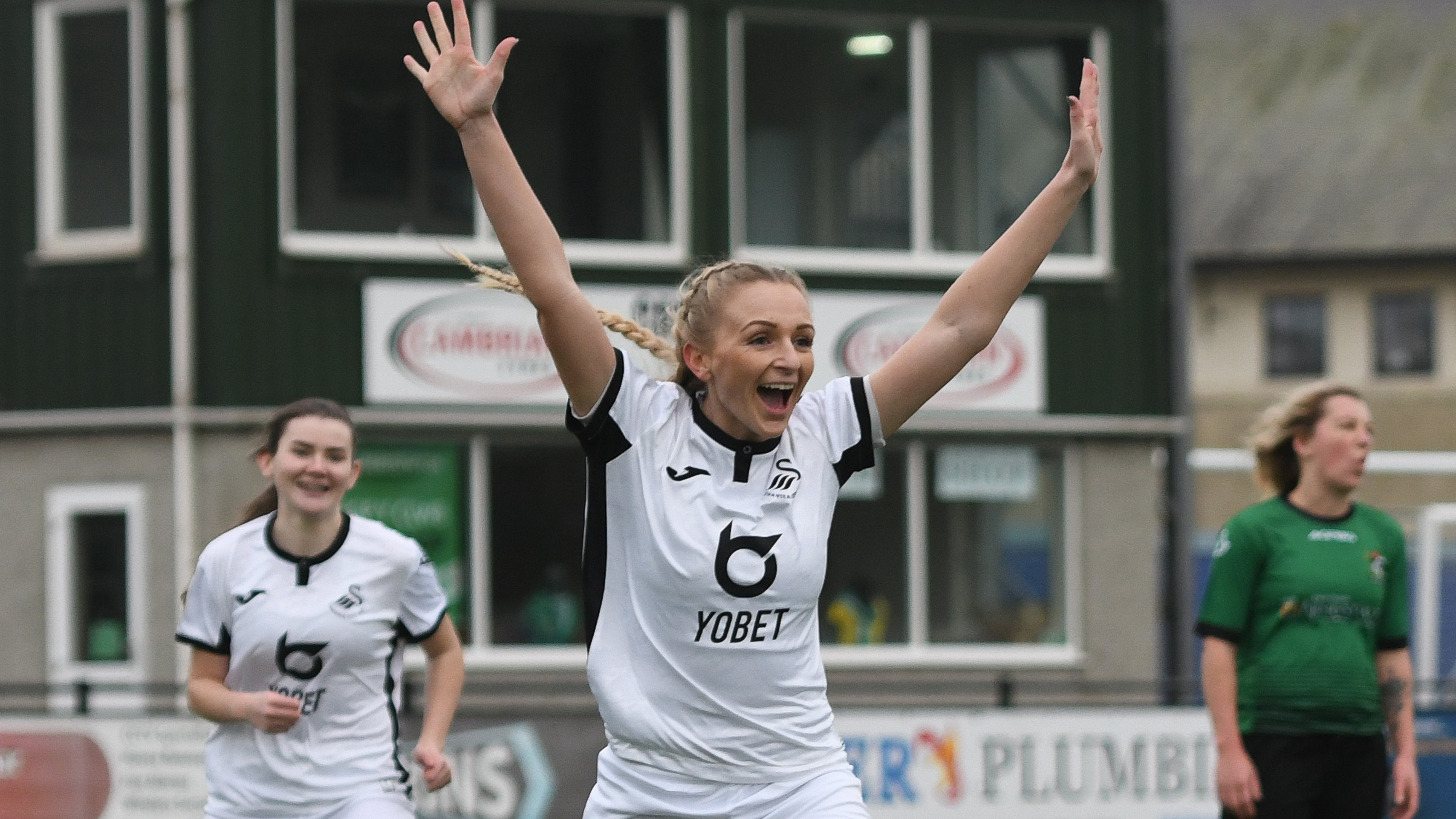 Kelly Adams echoed her team-mate's sentiments.
She said: "It is possible that we could win all three trophies, and that would be incredible.
"Playing in the Champions League is amazing. It's the best thing we can do as footballers."
Sarah Adams is quick to add: "We are not quite there yet, but it would be great to have that experience again."
One game at a time, Swansea City Ladies are making their way to what would be a historic treble for the club.
Given their results so far, it would be just reward for their commitment to the cause.