Jess Williams hopes injury woes are behind her after Swansea City comeback
16th October 2020
Ladies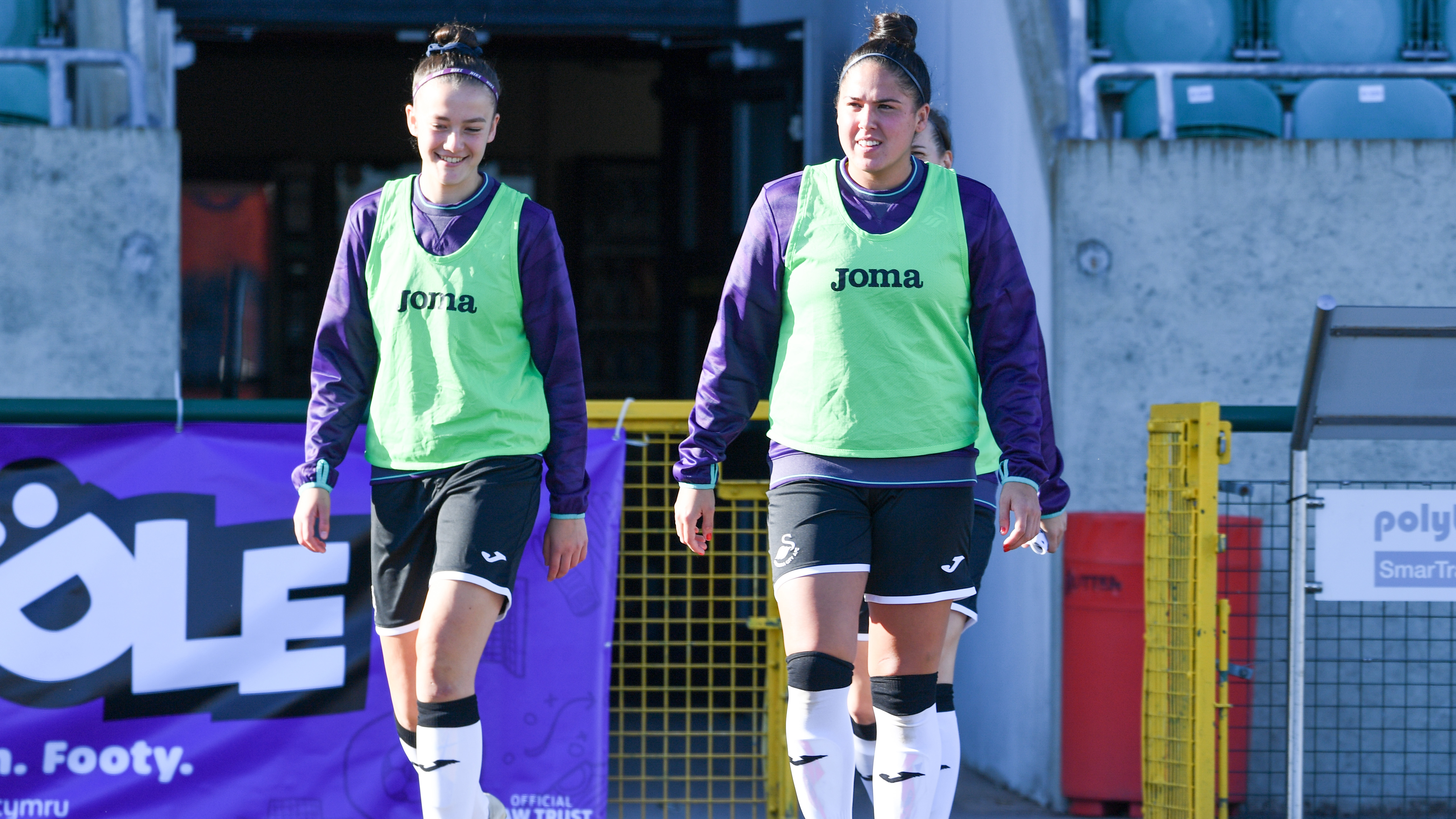 Swansea City Ladies defender Jess Williams is excited to be back in action following her recovery from a knee fracture.
It took Williams 719 days to get back into the thick of the action following her patient return from the injury to her right knee joint, which also caused a cartilage and meniscus tear.
The defender – who signed for the Swans in 2018 from Cyncoed – underwent surgery back in February and watched Ian Owen's side go undefeated to lift the Welsh Premier Women's League title last season.
And Williams has revealed how much a relief it is to be back doing what she enjoys most.
"It feels amazing to be back with the girls. Obviously being injured for the amount of time I was out for would be a struggle for anybody," she said.
"I was always around the girls during my injury and the physios were amazing during the whole time I was injured.
"Being back on the pitch feels amazing, I haven't been out for that duration in my whole career."
Despite not playing a part on the pitch in the Swans' title winning campaign last season, Williams was overjoyed with the Ladies' performances.
She made her return in the 3-0 win over Cardiff City Women on the opening day of the new season, and is eager to make an impact.
"I felt incredibly proud of the team last season," Williams added.
"They did amazing to go unbeaten and – obviously,  as a defender - I love clean sheets. So for the girls to keep them week in, week out meant I was loving every part of it.
"It is frustrating for any footballer to be out injured, however, to be out for nearly two years would certainly test anybody mentally.
"It would be tough for anyone who has the same injury that I had, especially not being able to fund the operation as fast as some people can.
"I got through it and started the rehab as soon as I had the operation, and I am back on the pitch now ready to go.
"As soon as I started doing my rehab with the physios; Rhodri, Ruth and Laura were amazing with me and I had to give 100 percent back.
"I was very happy (to be back on the pitch and now I am ready to get more minutes under my belt.
"I am ready to be back playing with the girls and enjoying trying to get three points week in, week out, like I know we can do."