Jess Williams | We have plenty of drive to get back to the top
23rd January 2023
Ladies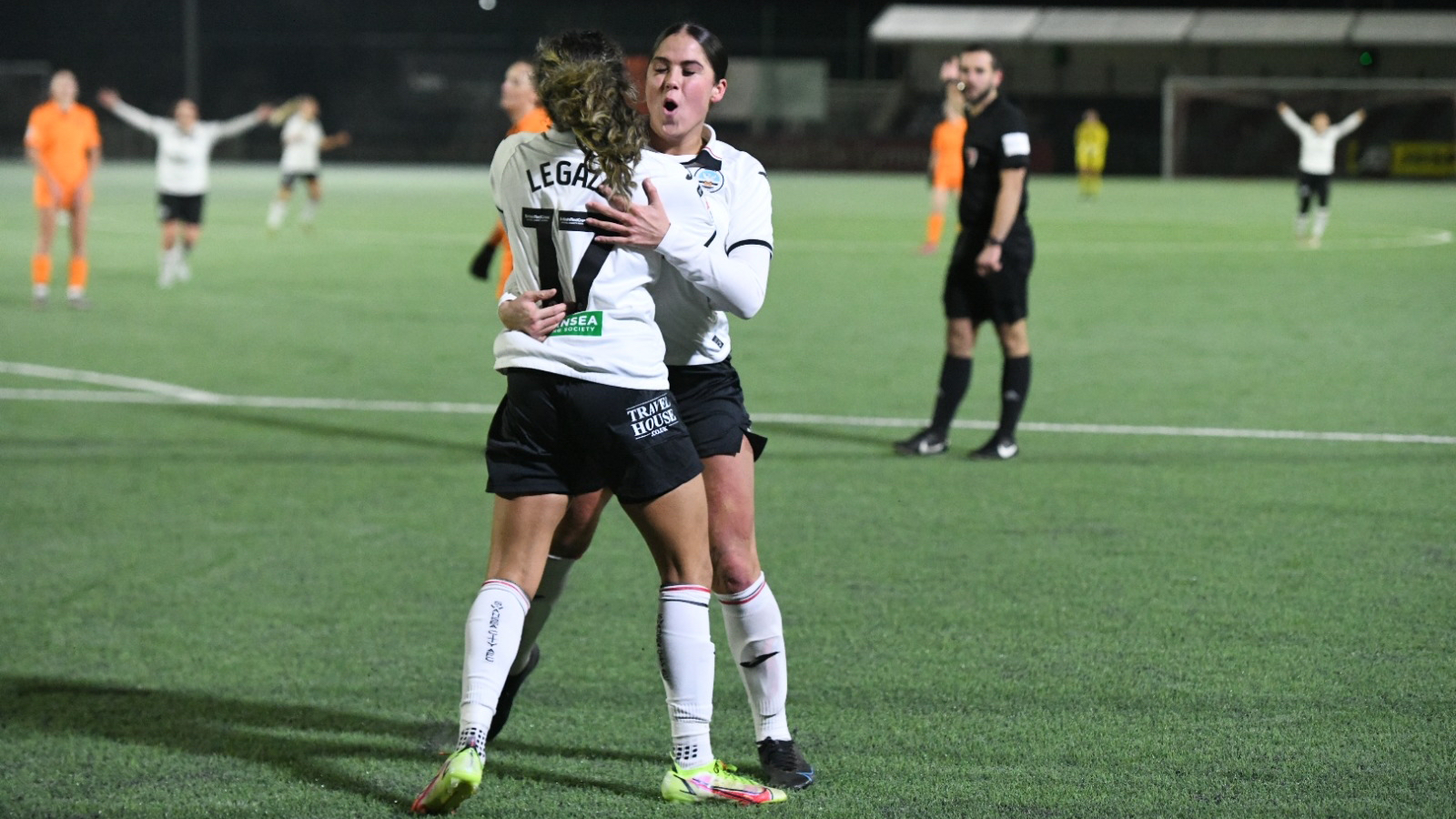 Swansea City Ladies defender Jess Williams is confident that her team have the drive to get themselves back to the top of the Genero Adran Premier league.
The Swans recorded a good 2-0 away win over Pontypridd United Women in their first game of 2023.
Katy Hosford opened the scoring for the visitors with a stunning 30-yard strike, before Williams nodded home a corner with 10 minutes to go to seal all three points.
The defender was glad her side could continue their good form into 2023 as they aim to close the gap on league leaders Cardiff City Women.
"We're over the moon," she said.
"The first game back after Christmas is always a tough one but I don't think we showed that at all and I think we've started 2023 how we finished 2022.
"It's all positive. Hopefully we push on now for this part of the season and get ourselves back to where we should be.
"You've got to be confident. I think we can push on to get ourselves to the top, we've got plenty of games left and plenty more points to win, you've always got to look at the positives and we don't have many negatives.
"We have plenty of drive to push ourselves back to the top again."
Williams' scored her fourth goal of the season in the fixture, and she's hoping to keep chipping in to help out the forward players.
"It's always nice for me to get on the scoresheet," she added.
"Going up for corners is part of my job and getting the goal is always a positive but the clean sheet is even more of a positive.
"We've been in training for a few weeks now and we have been working on things that we needed to improve before Christmas, and I think we are more fluid as a team than ever."