Korey Smith | A knock on the door changed my life
18th September 2020
First team
When Korey Smith recounts the story of how he went from college to promotion to the Premier League in barely four years, the same words keeps coming up as he smiles at the memory: "It was just crazy."
The midfielder is in the early stages of his Swansea City career having become Steve Cooper's first signing of the summer when he joined in August after six years with Bristol City, and he is set to make his home debut in Saturday's Championship clash with Birmingham City.
Smith has had a fine career, and his professionalism and leadership qualities are often spoken of by those who have worked with him. There are over 300 EFL appearances already under his belt, and there have been three promotions in that time.
But it had the most unlikely of beginnings.
Smith clearly had – and has - the talent, as attested to by a career that has seen him have spells with Norwich City, Barnsley, Yeovil, Oldham, Bristol City and now Swansea City.
But even talent needs a bit of fortune or serendipity to help along the way, not that the now 29-year-old midfielder could have envisaged what would happen when a friend knocked on the door of the Hatfield home he shared with his mother some 13 years ago.
"It's a bit of a strange story, really," he says.
"Norwich had a development centre in Hatfield as you could scout players within two hours of where you were based. That centre allowed them to scout players in London.
"One day a friend of mine, DJ, came to knock on my house, we jumped on our bikes and went down and jumped over the university fence where there was a football session.
"I noticed there was a guy there who had coached me in primary school. His name was Laird Budge, and he asked me if I was still playing football.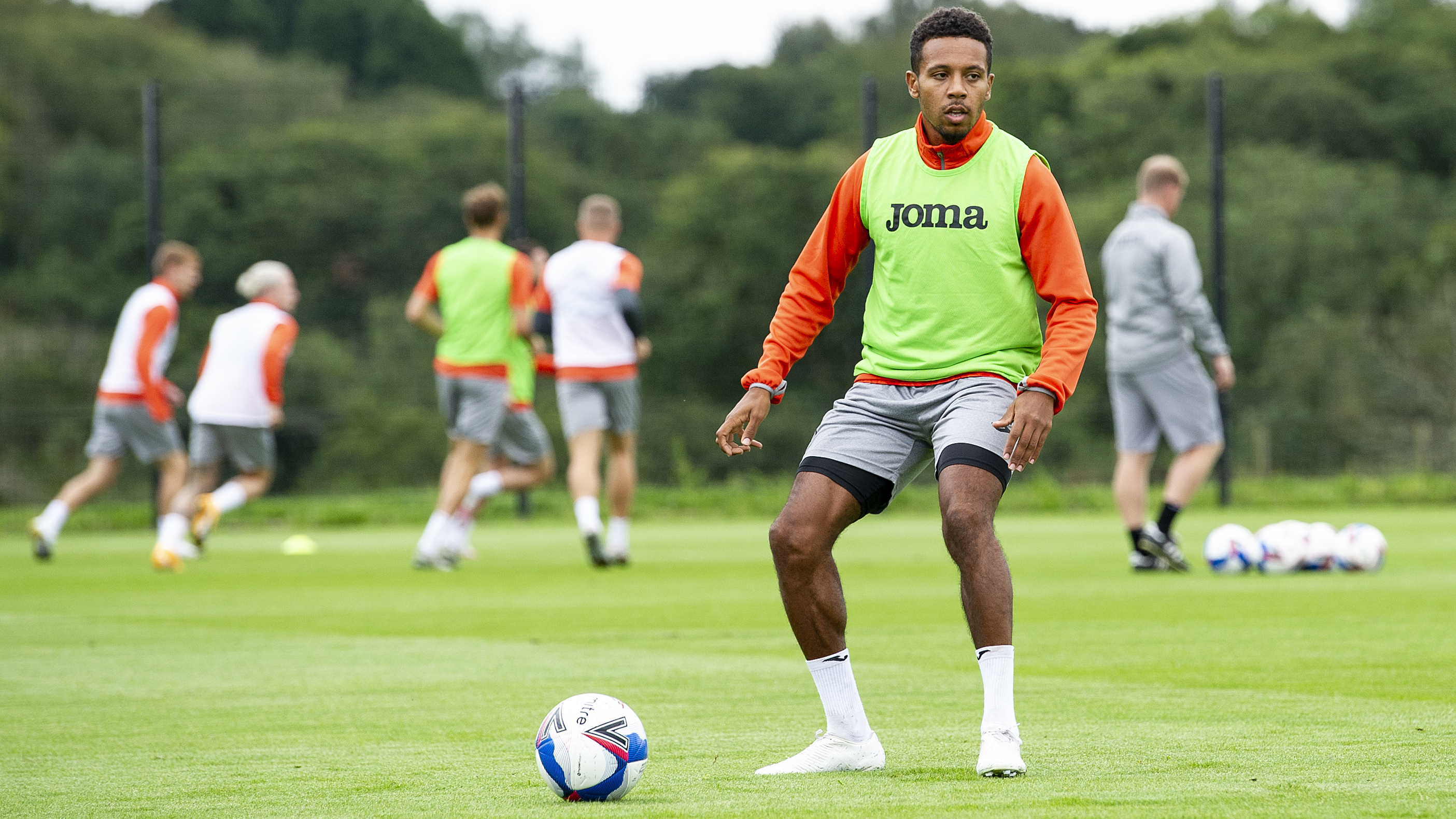 "When I told him I was, he said I should come down and join Norwich's youth training on the Thursday. I went down and trained, later that night he rang me and told me I had a trial and would play for them against a West Ham side.
"Literally, within two months I had moved to Norwich. I think about it, and if my friend had not knocked for me, or I had decided to play on the PlayStation, it could have been different. It's funny how things work out.
"I was doing my GCSEs through a college course that Stevenage Borough were running at the time. Then I was living in Norwich on my own. It was crazy.
"It was just me and my mother in our house, and it was tough for her. Literally, one day I came home and said I was moving to Norwich in the next month and she would be on her own. She was very supportive, but there were definitely a few tears for the both of us.
"It's all a bit of a blur, I just went off adrenaline. I worked as hard as I could, I had an opportunity I did not expect and I had a real hunger and desire to make the most of it. That has really helped me."
It was an opportunity he seized with both hands.
Smith would soon be captaining the Norwich academy sides he played for, and he spent time in a first-team dressing room including the likes of Darren Huckerby, Dion Dublin and Gary Doherty; being handed a Championship debut as a 17-year-old by Glenn Roeder.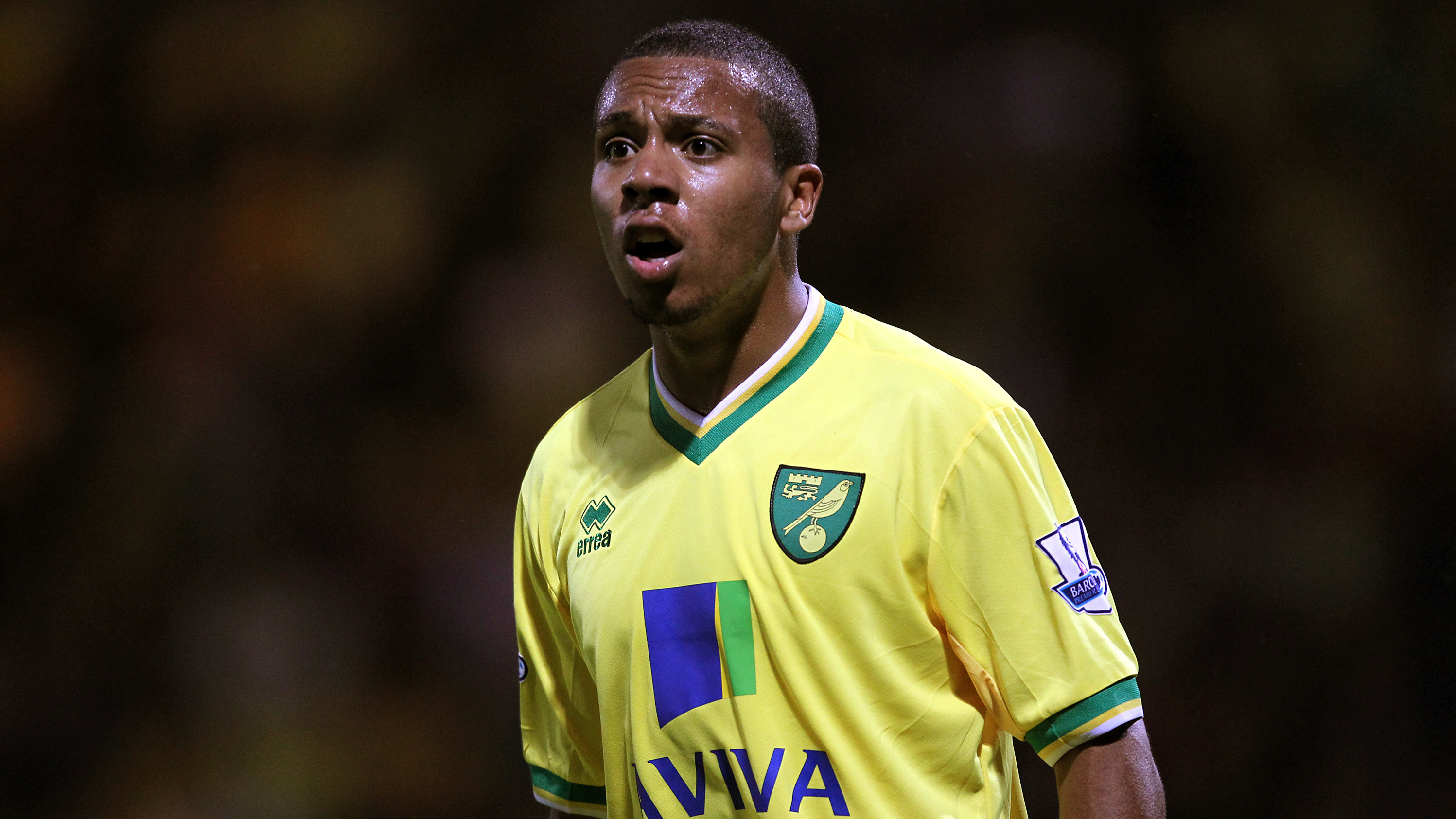 But his big breakthrough would come at the start of the following season in unlikely and unexpected circumstances.
"I was on a tour in Holland with the youth team at the start of the season. The first team were playing Colchester and they lost 7-1. We couldn't believe it," says Smith.
"I got back and soon after Bryan Gunn left and they appointed Paul Lambert. I got asked to train with the first team as they were short on numbers for an 11-a-side drill. I felt it went well and on the Friday my name as on the board in the squad.
"I was thinking it was great and I would be on the bench. I was calling my mum to tell her.
"I got to the game, and the thing about Paul Lambert was that when he read the team out, he just gave 11 names. He never mentioned formations or positions. He just reeled them off.
"He was going through them and I thought I heard him say 'Korey Smith', but he said it so quickly I could not be sure. So, I was checking with the players and staff that he had said my name.
"It turned out he had, it was out of nowhere, and then in the first half I scored with a half-volley from about 30 yards. We won 5-2, the fans were going wild and from there I was a regular in the side over the two seasons.
"It was a lot for a young player. I had come from nowhere, and suddenly I had a bit of money and a house of my own. It was a lot to take in, it just felt crazy. Suddenly I was a player at a Premier League club."
Having made 70 appearances in all competitions over the 2009-10 and 2010-11 seasons, Smith and Norwich were now back among the elite of the English game.
He was tantalisingly close to becoming a Premier League player, only for fate to this time intervene against, rather than for, the playmaker.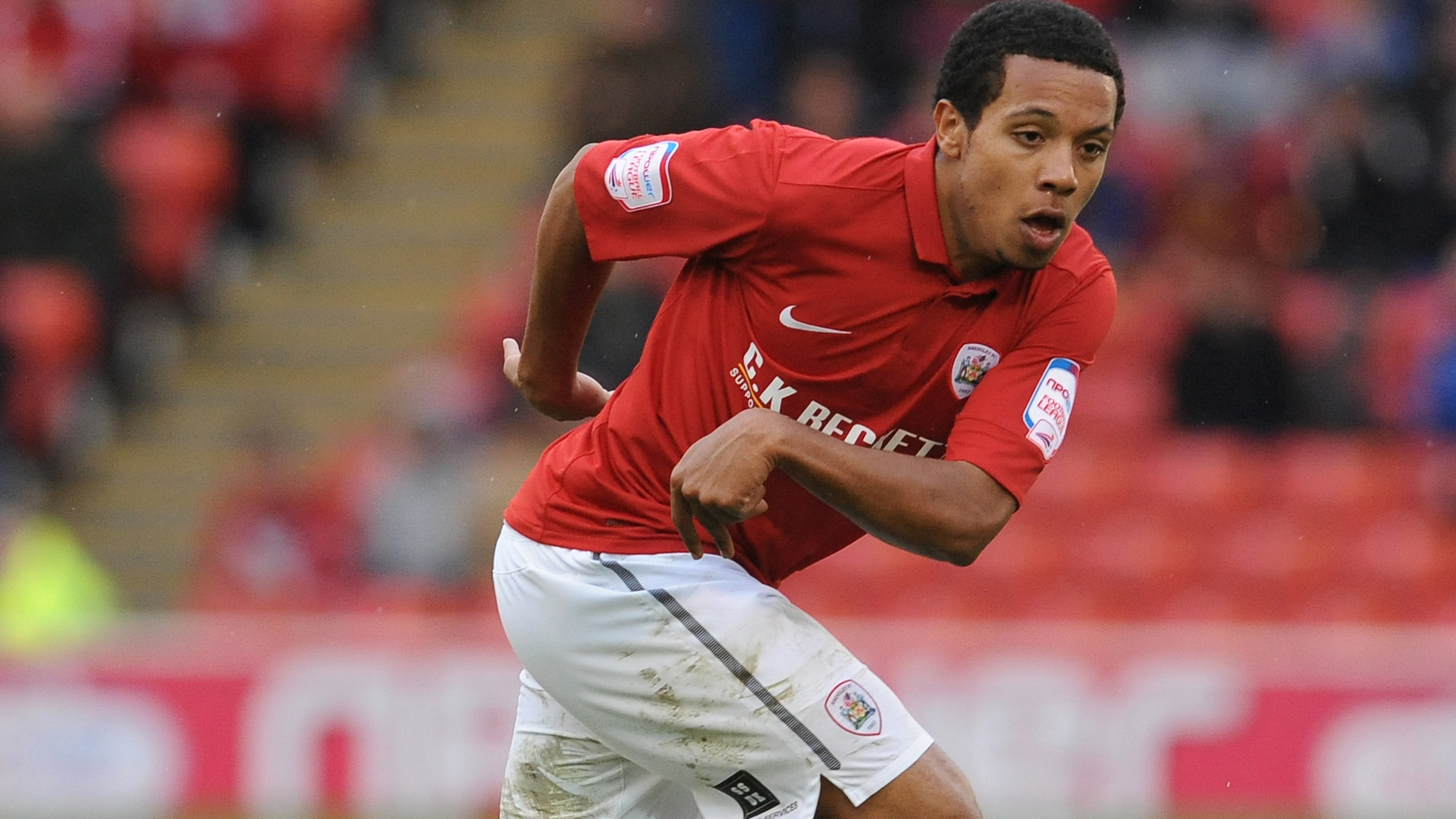 "I had been the 19th man for the game at Chelsea. Paul Lambert had told me my chance would come," he recalls.
"The next Tuesday I played a reserve game against Newcastle and I did my ankle in the first few minutes and I was out for months.
"It killed me a bit, I was on my own, I did not know how to look after myself, How to eat right; all those little bits that can make a difference in getting you back that bit quicker.
"When I got back I was nowhere near the level I needed to be at. I had loan spells, I went to Barnsley, Yeovil and Oldham.
"Meanwhile, Paul Lambert left, Chris Hughton came in and he had his own experienced players he wanted to bring in and play. It was tough, that season does haunt me a little bit. I was so close to being in the Premier League.
"That still drives me now. it's a big thing inside of me. I want to get another chance at that. I have had a few injuries since then and been completely different in understanding the nutrition and recovery process.
"I have grown a lot since then, but it is definitely something that pushes me on in the back of my mind."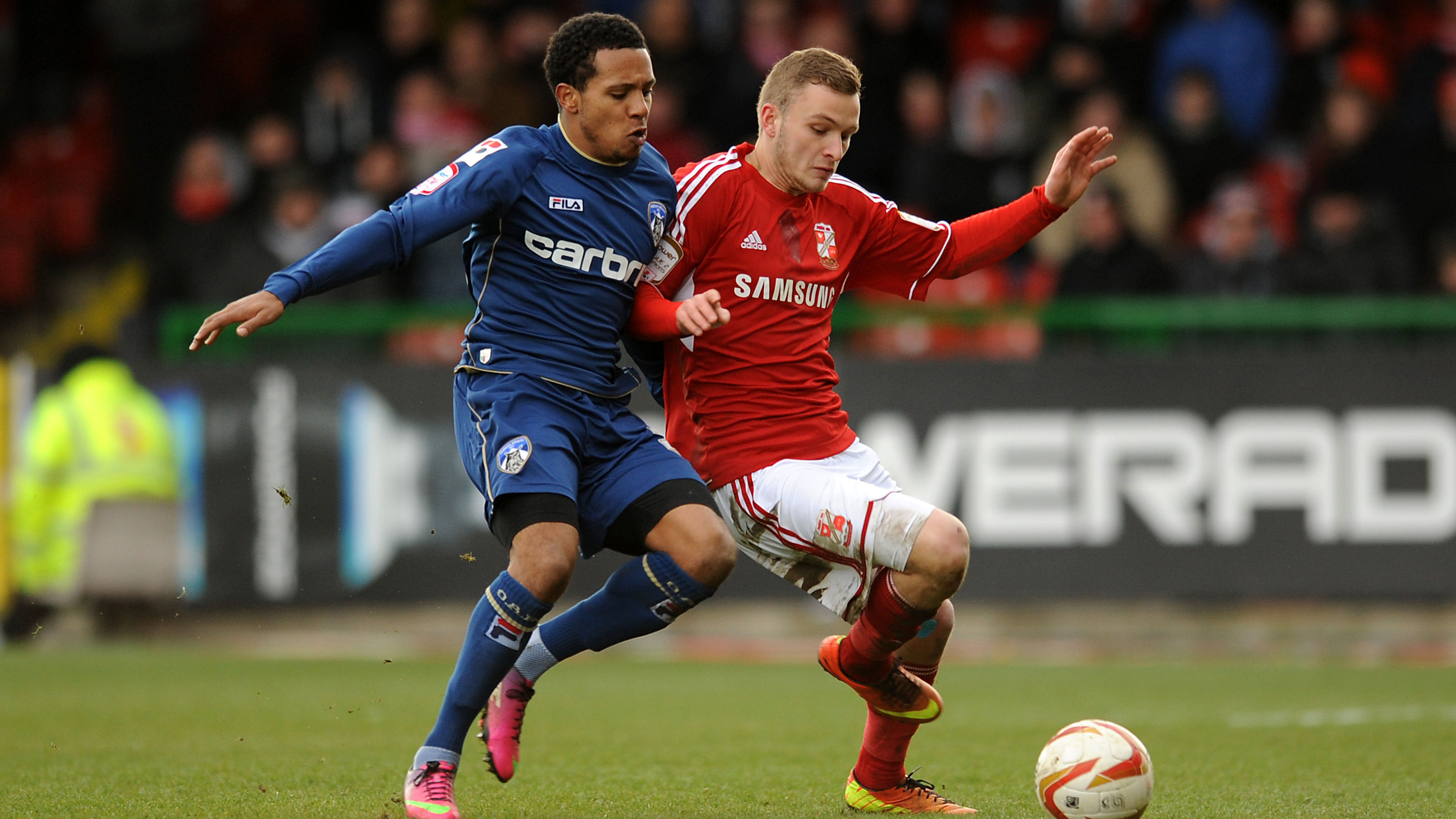 While dealing with that disappointment during those spells on loan from Carrow Road, Smith would come to work with both Gary Johnson and Lee Johnson.
It's unusual for a player to end up being managed by a father and a son, and the younger Johnson would end up managing Smith at Oldham and Bristol City having watched him in action while player under Johnson senior at Yeovil.
"It was interesting to work for a father and then his son, I guess not too many players have done that," says Smith with a smile.
"I went to Yeovil the year they were promoted to the Championship. I went back to Norwich at Christmas, I only had six months on my contract and I could not go back out on loan. I could only go out to play if it was a permanent move.
"I had done well under Gary Johnson, he was an old school manager but we worked well together.
"Lee had been watching at a few of those games, I went to Oldham on an emergency loan near the end of the season as that was allowed, and a day later he was appointed as manager!
"He had told the club to sign me, because he had seen me even though I had no idea he was coming in.
"I also worked with him at Bristol City. We got promoted and won the Football League Trophy under Steve Cotterill, and then in the Championship he got sacked and there were rumours Lee was coming in.
"I had a good relationship with him, and it went from there. He was great for me, we had a lot of good times together and I am sure he will keep moving forward as a manager."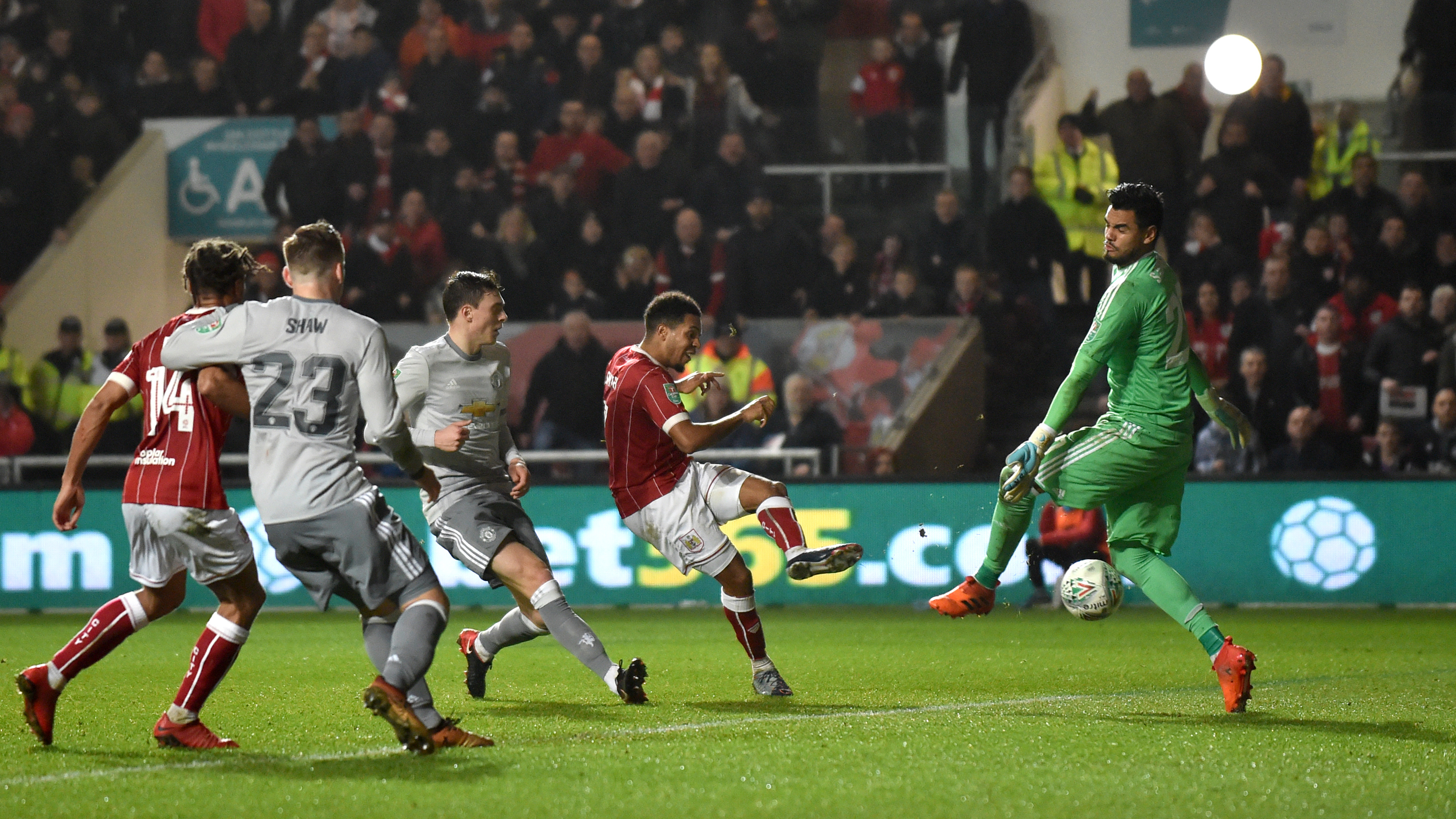 That six-year stint at Ashton Gate proved to be a successful one for player and club.
Promotion from League One and an EFL Trophy win at Wembley arrived in Smith's first season, and he helped the Robins establish themselves as regular play-off contenders in the Championship.
His influence was underlined when he was handed the captain's armband.
But, among the fond memories of his time in Bristol, there is one that stands out; the small matter of an extra-time winner to see off Manchester United in a Carabao Cup tie in 2017 and set up a two-legged semi-final against Manchester City.
"When you are young, that is a dream," says Smith, with a smile again spreading across his face.
"When I was a kid, Arsenal and Manchester United were the teams going for the title. I was an Arsenal fan, but United are one of the biggest clubs in the world and they had a strong side out against us. Paul Pogba, Marcus Rashford, Zlatan Ibrahimovic, Anthony Martial; they were all playing.
"I remembered in the first half I had made a forward run, and no-one had tracked me. In the end Victor Lindelof came across because I tried to take an extra touch onto my right foot.
"I told the boys before extra-time that I would make that run again and to look for me. I did not think they would track me. The difference was this time I knew I could not take an extra touch, if it was there, I had to get the shot away.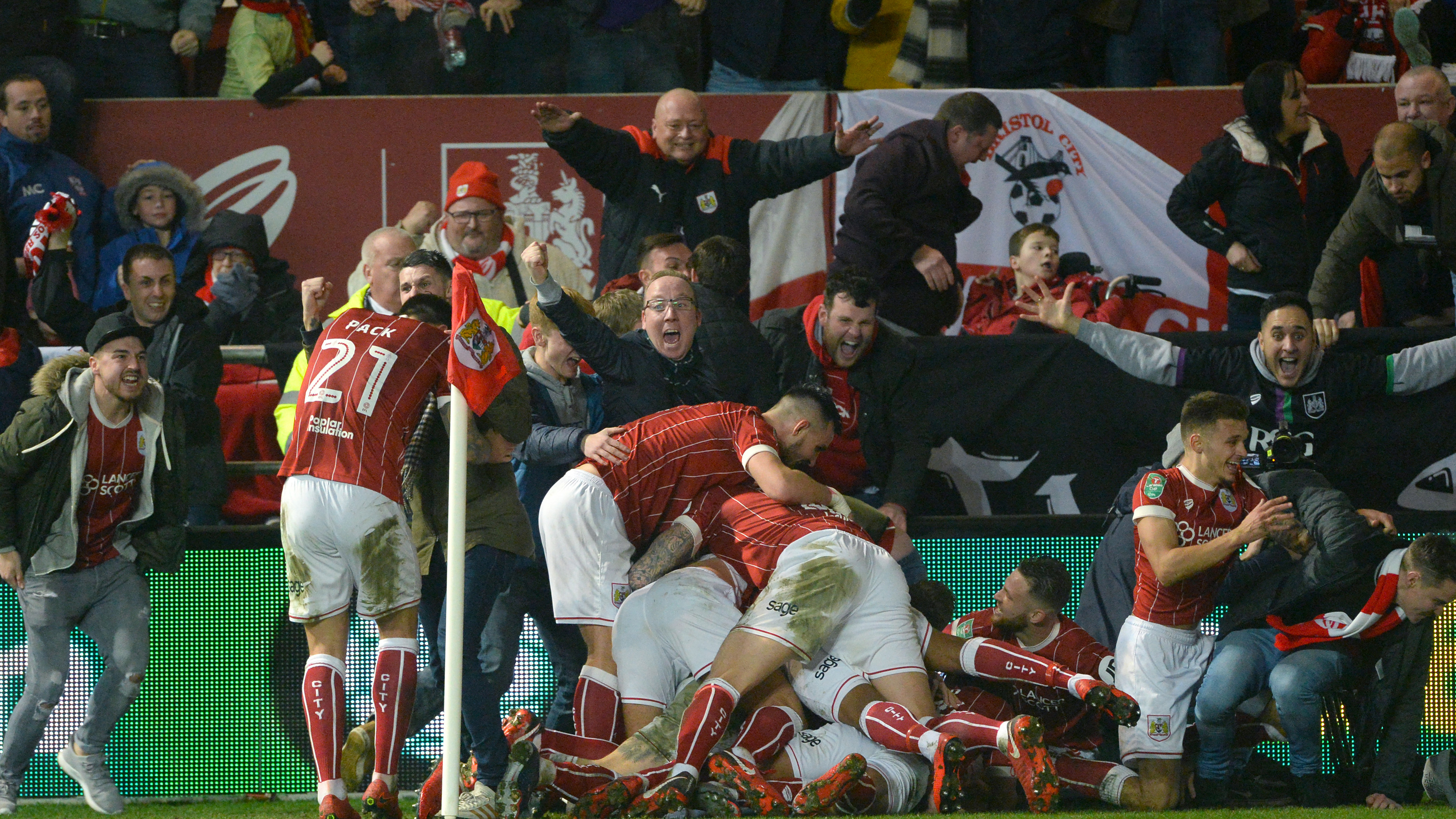 "Matty Taylor played it in to me, I had a go with my left and luckily it bounced and it went in the goal. I almost don't know what happened after that, it was such a special moment and it will live with me and my family for all time.
"I think my mother still watches it on YouTube whenever she can, and that's what it's all about. She is proud of that and it was special for all of us."
Injuries would hinder Smith's final two seasons with the Robins, as a knee injury was followed by a broken foot shortly after his return.
Then, having got back in the side over the winter of last season, the arrival of the Coronavirus pandemic again prevented him getting game time under his belt.
But this time, unlike all those years ago at Norwich, Smith knew how to handle the disappointment and bounce back.
"Lockdown was very important for me. Initially I found it quite annoying as I had returned in November and had got myself back into the side. Although, clearly, there were far more important things than football for everyone to consider.
"But it helped me physically, no doubt. I had not played 90 minutes in 15 months due to knee and foot injuries almost back to back.
"I was buzzing to be playing again, but I think that I needed that extra time and that break. It gave me a few months for my body to repair and I could do more strengthening.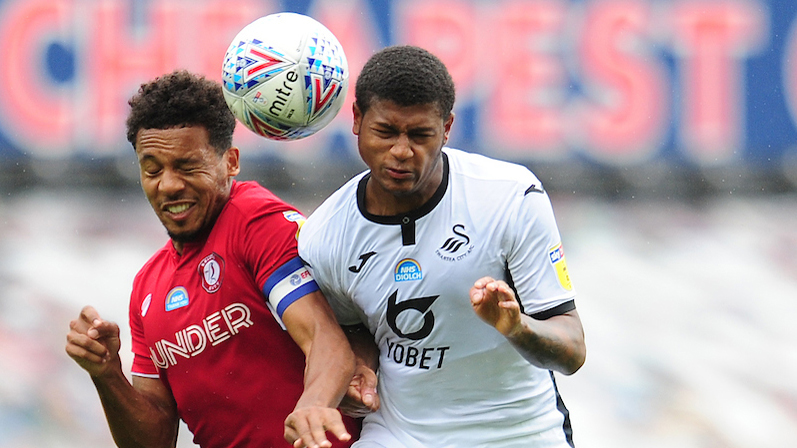 "I felt better and stronger after lockdown. I put in some good performances, I felt I was playing better and I had a good game against Swansea that has obviously helped me to get to this amazing club.
"Now I am here I want to do everything I can to help the club be successful. The welcome I have had from the players, the staff and the fans has been fantastic. I just want to give me all and do my best for Swansea City."
Helping the club and himself get that crack at the Premier League will surely be high on Smith's targets after signing a two-year deal in SA1.
For now, the immediate work is to integrate himself into Steve Cooper's squad following a shorter than usual off-season that has not provided new acquisitions with much time to assimilate to new surroundings.
But Smith and his young family are already making the most of the change of scenery.
"The club has been brilliant to be fair. They have really helped me and my family settle, they helped us find a nice home, and knowing my family is happy allows me to focus on doing the best I can on the pitch," he said.
"We've done some exploring. After the win over Preston we had the Sunday off, I've been told there is no more beautiful place than Swansea when it is sunny so we went down to Caswell as a family. That was just amazing, the boys loved the lido down there and they had their Joe's ice cream so they are absolutely loving life!
"As long as they are happy, and I do what I need to do on the pitch, then things will be good.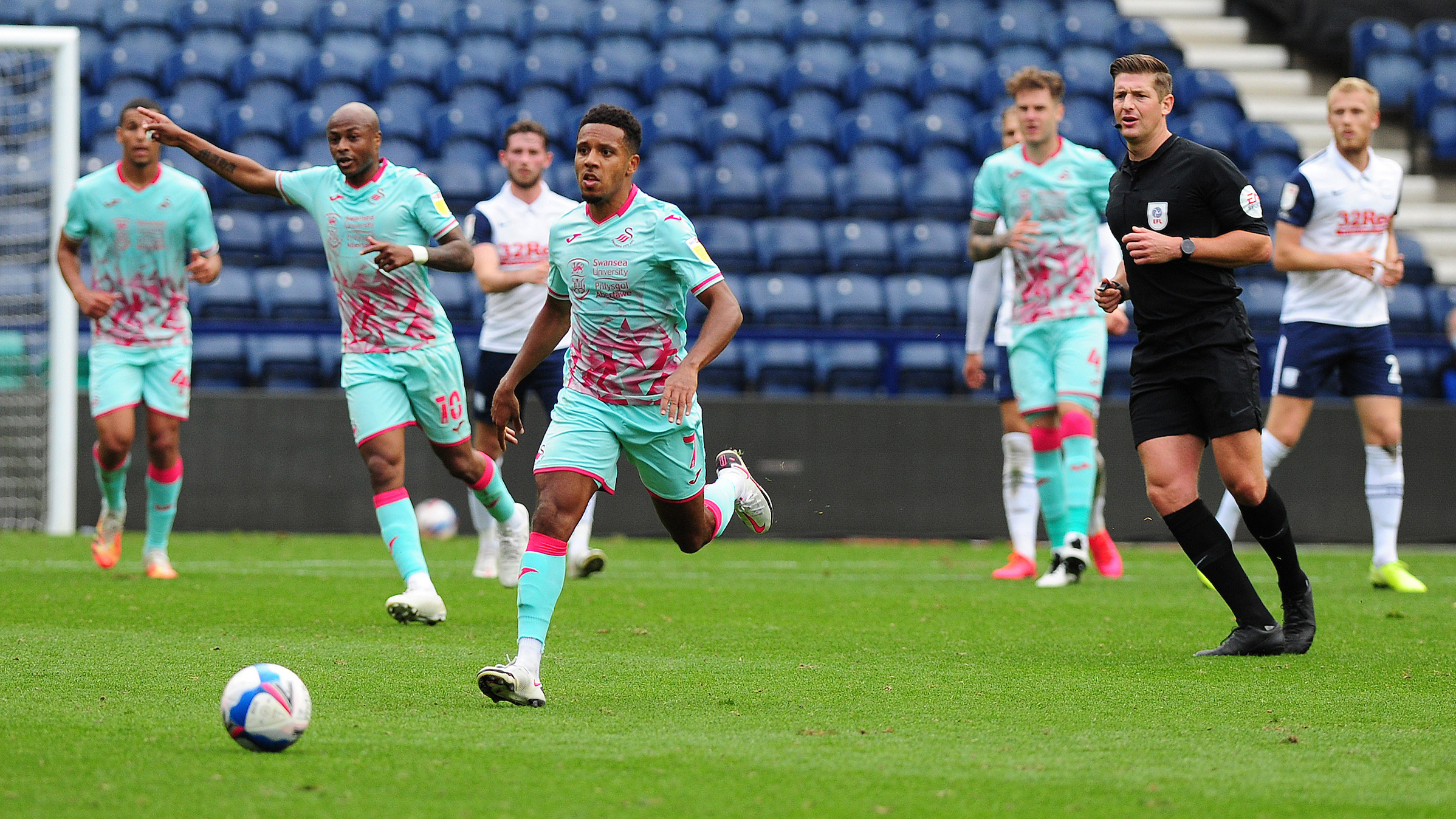 "I feel I am growing into the team too, I am looking forward to playing at the Liberty for the first time.
"Obviously I am gutted the fans cannot be there. I've heard so many good things about the supporters, and I know what the Liberty can be like from previous games as an opponent.
"I wanted to be able to engage with them, but I know they will be watching and I will put my all in to try and help this club get another win."