Long-serving Gemma Border proud to be part of Swansea City Ladies adventure
8th August 2021
Ladies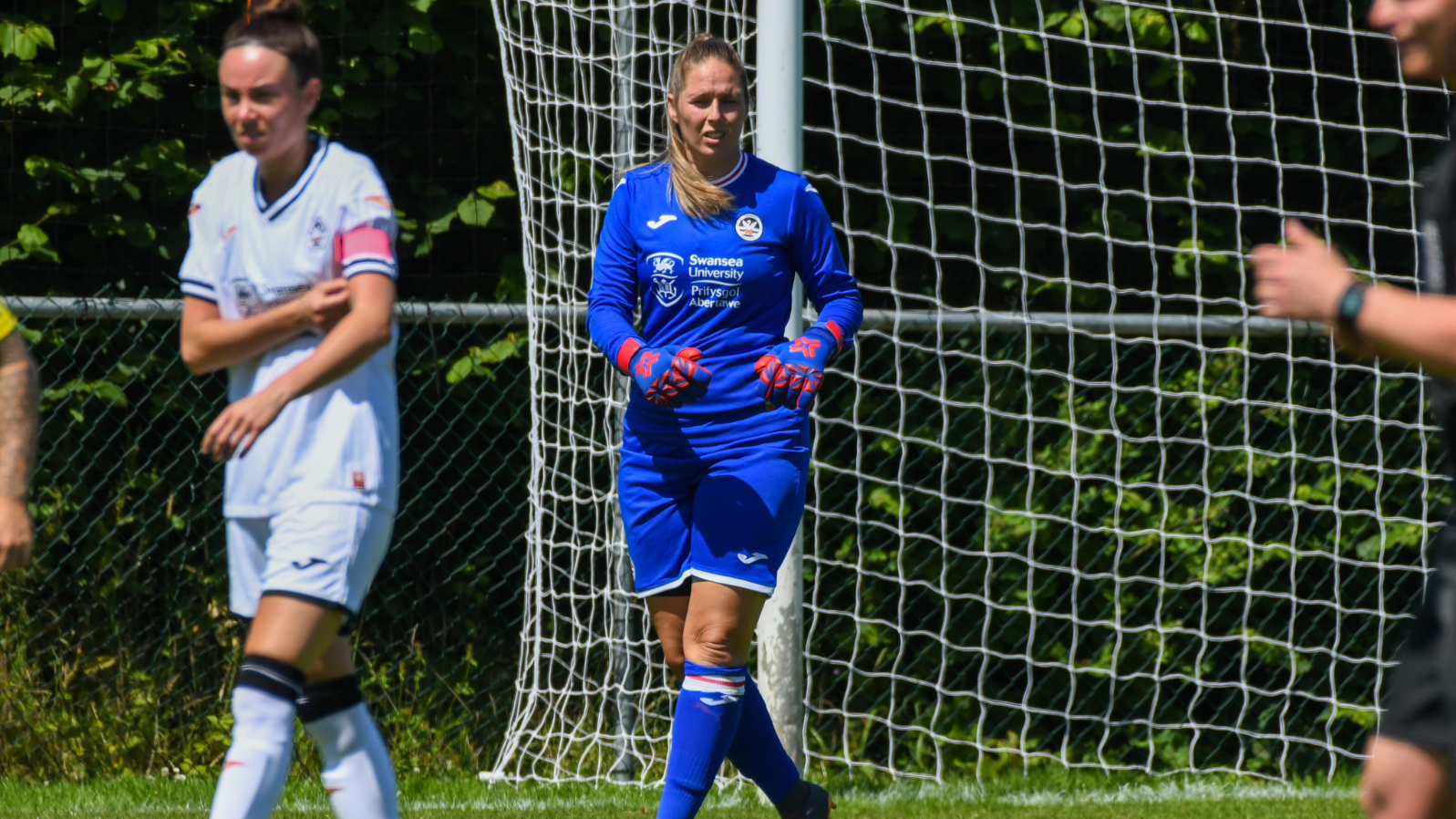 Gemma Border has spoken of her pride at representing Swansea City Ladies as they prepare for another crack at the Champions League, having been part of the team's journey from its earliest days.
The goalkeeper is popular figure in the Ladies' set-up, and is the longest-serving member of the current squad. Indeed, Border was part of the team when it was first launched.
The goalkeeper has made numerous appearances for the Swans in the UEFA Women's Champions League and has lifted several Welsh Premier Women's League titles.
With just 10 days until Swansea take on CSKA Moscow in their latest appearance on the elite European stage, Border is bursting with pride.
"I'm immensely proud (to represent Swansea City); I have been a part of this club for a long time," she said.
"We started way back and, when we first began, we had nothing. We began with just the badge and no affiliation to the club, but we are now affiliated with the club.
"We train at Landore now and the club gives us full backing to achieve whatever we are trying to do.
"All of the girls are extremely proud to be representing Swansea, as well as Wales."
And Border is optimistic that the two-time defending WPWL champions will be able to make Swansea fans smile when they face their Russian opponents in Cyprus.
"We are preparing really well but obviously CSKA Moscow are unknown to us, so we will have to work hard to achieve the best result we can," she added.
"We have played against other teams with internationals before, and we have done really well against them.
"It doesn't intimidate us, and we are ready for the challenge."