Marc Guehi | One to Eleven
3rd June 2020
First team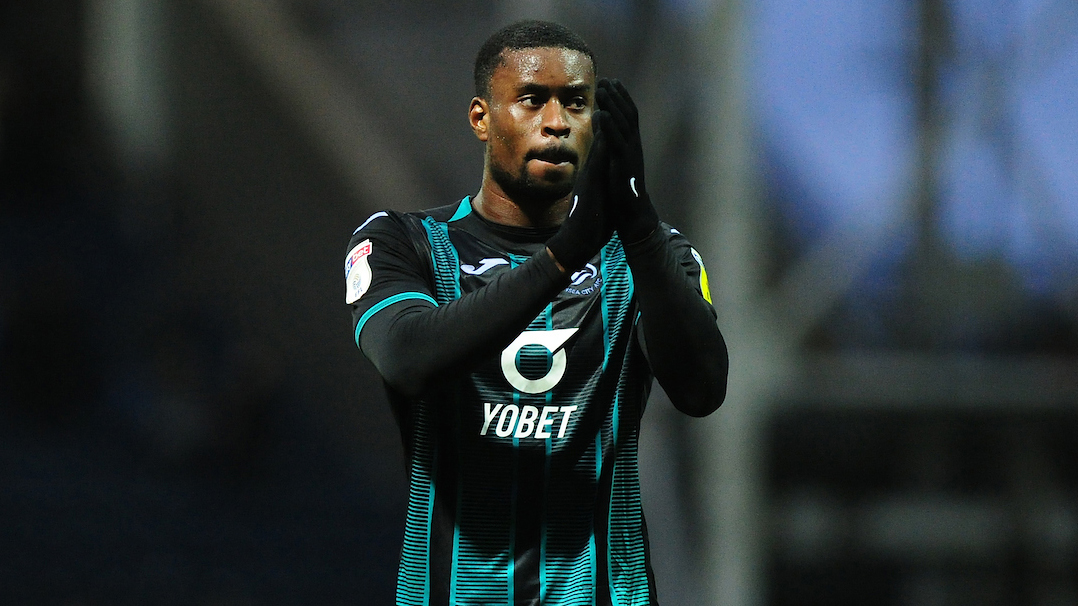 A Swansea City player turns manager as he picks an XI from those he has played with and against. 
Next up is defender Marc Guehi.
Formation: 4-3-3
GOALKEEPER: FREDDIE WOODMAN
He's a quality goalkeeper. Some of the penalty saves he's made are top class and he's very comfortable with the ball at his feet. I've only played alongside him for a couple of months, but I'm already very impressed.
RIGHT-BACK: REECE JAMES
Obviously, I've played with him a lot with Chelsea. He's a really powerful full-back. He's quick, intelligent and probably one of the best technical players I've played with. He's one of the best crossers of a ball as well.
CENTRE-BACK: ANTONIO RUDIGER
I've played alongside him a few times when he was coming back from injury with Chelsea's under-23s. He's just a beast. He's very quick, good on the ball and just a very good player, who has also represented Germany at the highest level.
CENTRE-BACK: KURT ZOUMA
I've selected him for similar reasons as Rudiger. He's very strong and powerful and good on the ball. He's represented France at the highest level and made a lot of appearances in the Premier League already. He's still young but got plenty of experience under his belt.
LEFT-BACK: MARCOS ALONSO
I've played with him in a couple of senior games for Chelsea. He's been a top left-back throughout his time at Chelsea. He scores goals, gets forward and he's got a quality left foot.
HOLDING MIDFIELDER: JORGINHO
He sees a pass before he's even received the ball. He's a real leader; always talking on the pitch. Again, he's represented Italy at the highest level and is a really top player.
RIGHT CENTRAL MIDFIELDER: MATEO KOVACIC
This was a tough choice, but I'll give it to Mateo. He's lightning quick on the ball and has a great range of passing. He's won the Champions League with Real Madrid and got to the World Cup final with Croatia, so that shows what a top player he is.
LEFT CENTRAL MIDFIELDER: PHIL FODEN
He's a bit of a magician really. Whenever I played with him for England, I just tried to give him the ball as quickly as possible because, when you did, you knew that something was more than likely going to happen. Pep Guardiola's one of the best managers in the world and if he sees something in Phil, you know he's a top-quality player.
RIGHT WINGER: CALLUM HUDSON-ODOI
I'm going to go with Callum. I think everybody knows what a good player he is. He's got electric pace and loves to beat a player. I think we've only seen glimpses of what he can do; in the coming years, I'm sure he will do a lot more. He's a top talent who is only going to get better. Therefore, he deserves his place in this team.
LEFT WINGER: JADON SANCHO
I don't really need to speak too much about him; everyone knows what he's about. He's a young player who has exploded onto the scene at Borussia Dortmund. The fact he left Manchester City to go there to try and prove himself was fantastic, and showed everyone that any young player could do the same. If he chooses to leave in the summer, he could go to any club he wanted. 
STRIKER: MARCUS RASHFORD
I played against him when Chelsea played Manchester United in the Carabao Cup earlier this season. He was a bit quiet in that game in terms of the playing aspect, but he still scored two goals. Everyone knows what he can do, and it was in that game when he scored that ridiculous free-kick. He's probably one of the most-feared strikers in the Premier League at this moment.