Preview | Aberystwyth Town Ladies v Swansea City Ladies
20th May 2021
Ladies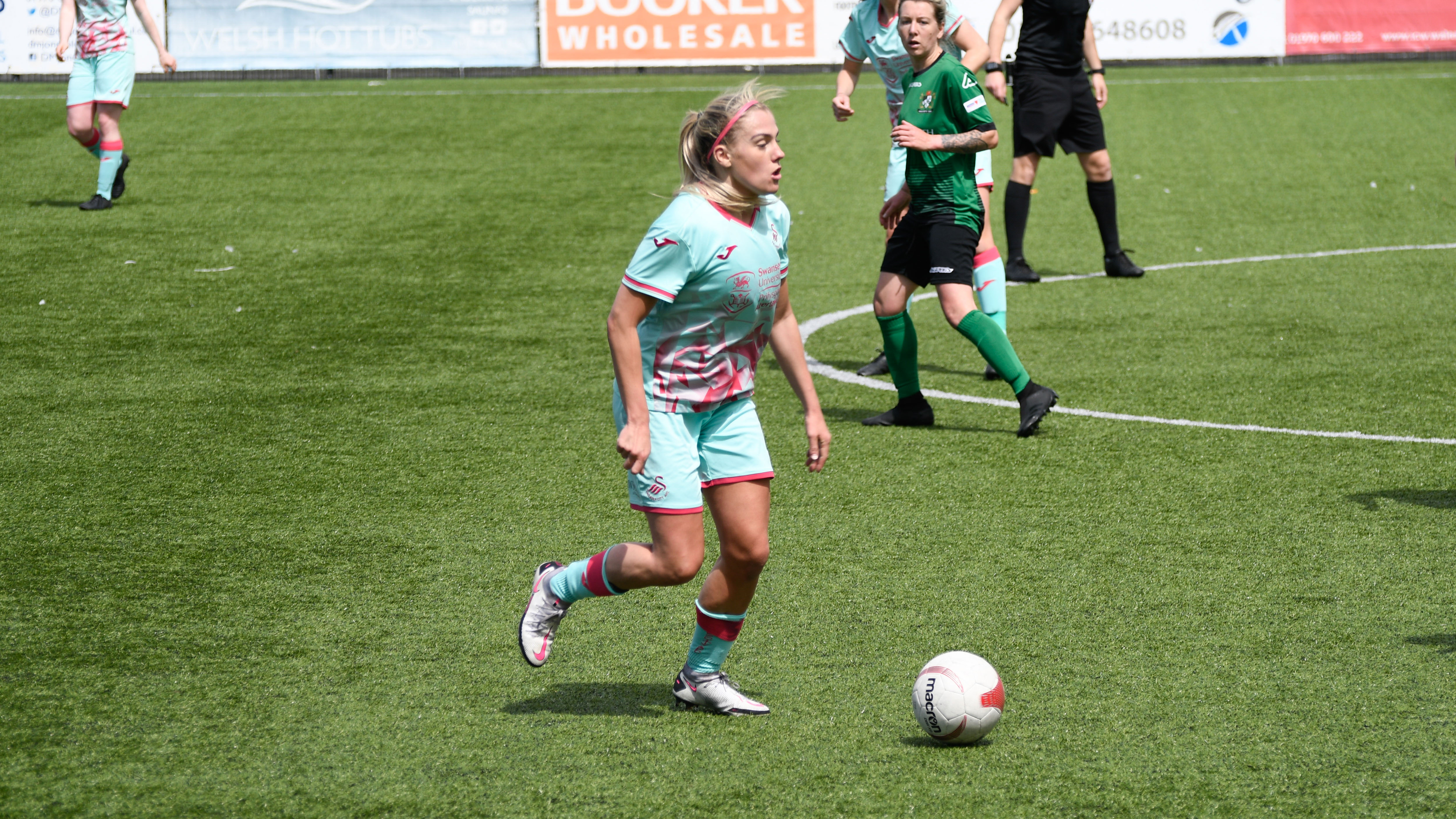 Swansea City Ladies travel to Aberystwyth Town tonight looking to reach the final of the Welsh Premier Women's League Cup (7.30pm).
The Swans reached the semi-final stage after they topped group two following a 6-1 thrashing of rivals Cardiff City.
Meanwhile Aber reached this stage of the competition after a narrow victory over Cascade secured second place in group one.
The other semi-final sees Cardiff Met take on Cardiff City.
Pre-match views
(Head coach) Colin Staples: "It is the next game in our journey this season, the focus is maintaining standards and representing Swansea City in the correct way.
"The objective is to progress to the next stage. But we have to turn up ready and determined first.
"What we have done so far counts for nothing if we take our eye off the ball now. We expect to continue with the standards set.
"Should we reach the final, our thoughts would then concentrate on our next home league game on Sunday, which will be huge as we attempt to preserve our unbeaten record against a confident Cardiff City side."
Remember the last time?
You would only have go back to last Sunday for the last clash between Aberystwyth and Swansea.
The Swans swept Aber aside with a convincing 5-0 victory at Park Avenue in their WPWL meeting.
Well-worked goals from Tija Richardson and Stacey John-Davis in the first half gave Swansea a two-goal lead going into half-time.
Swansea continued to pile on the pressure in the second half and further increased the deficit with Jess Williams and Emma Beynon finding the back of the net, with Richardson also completing a personal brace.