Report | Cardiff City 0 Swansea City Ladies 0
2nd March 2020
Women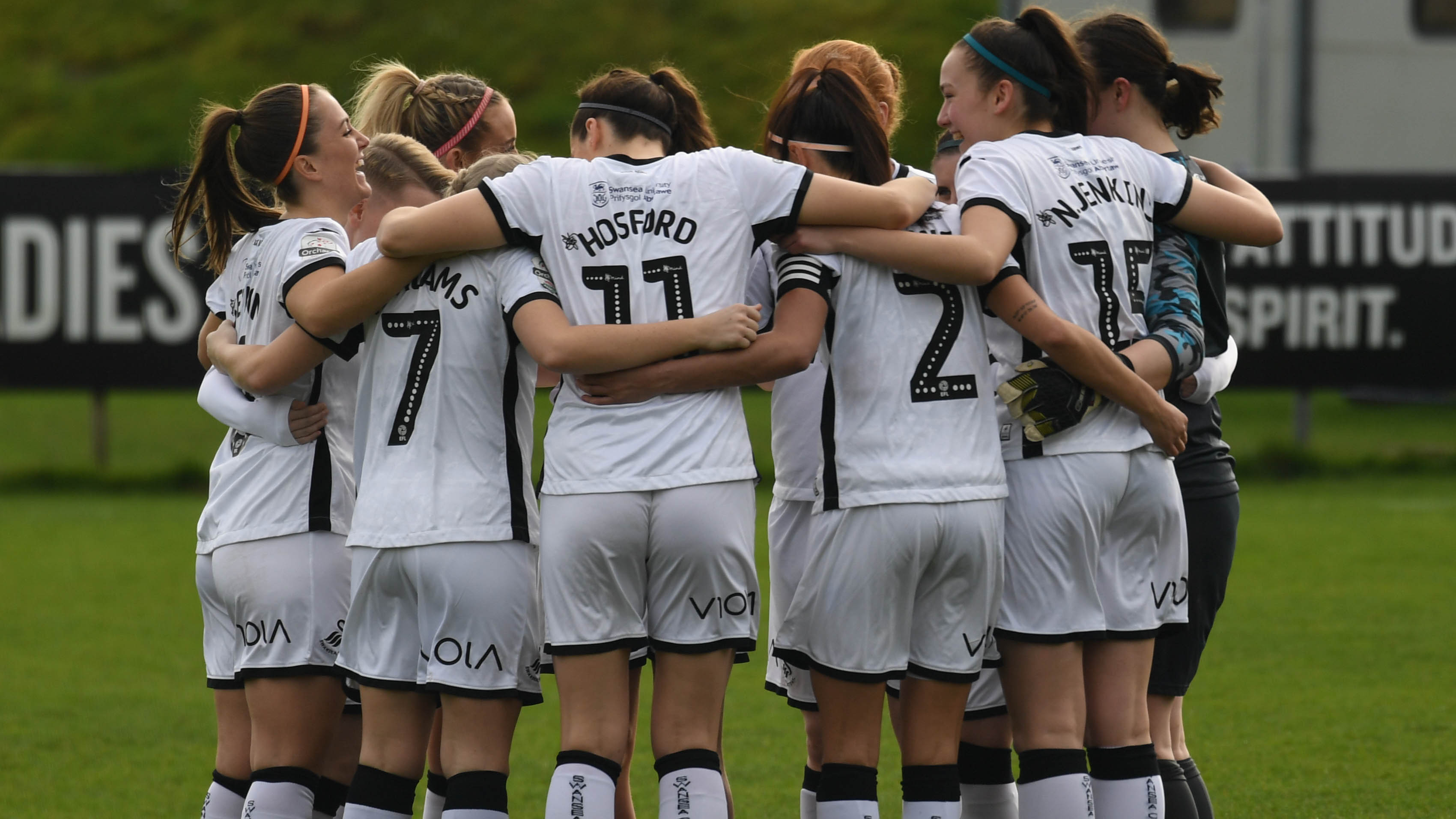 Swansea City Ladies were held to a goalless draw against South Wales rivals Cardiff City as their perfect record came to an end.
The match was an evenly contested affair with both sides having chances to find what would have been the all-important goal to claim the three points.
Overall, the game was limited in clear-cut opportunities, however, Swansea worked together the more threatening attacking moves of the first half with Katy Hosford seeing her shot parried onto the woodwork.
The second half was evenly balanced with Cardiff's Kate Jeremiah being denied by Deanna Lewis to keep yet another clean sheet this season and Swansea being denied a shout for a spot-kick.
Cardiff threatened early on after Ella Hilliard found a yard of space in the Swansea penalty area from a corner, but she could only divert her header just over.
As the first half progressed the Swans pressed highly on the Cardiff defence, and as a result presented Sarah Adams with an opportunity, but her attempt was closed down by Danielle Broadhurst.
Ellie Lake created a chance for the visitors after she sold two defenders with some fancy footwork and played in a dangerous cross to Hosford, but the left winger couldn't apply the finishing touch to turn it home.
Moments after, Hosford went agonisingly close to opening the score but her low effort from inside the area was pushed onto the post by Ceryn Chamberlain.
The Swans had a brief scare in the opening stages of the second half, but Deanna Lewis reacted quickly to prevent Jeremiah from point-blank range.
In the dying embers Swansea did claim for a handball in the Cardiff penalty box, but the referee confidently waved the claims away.
The Swans, who remain top of the Welsh Women's Premier League, are back in action next Sunday as they travel to Monmouthshire to face Abergavenny (2pm).
Cardiff City Women: Ceryn Chamberlain, Lisa Owen, Ella Hilliard, Hannah Daley, Sophie Norman (Cerys Pinchard, 61), Kate Jeremiah, Alana Murphy, Danielle Broadhurst, Danielle Green, Catherine Walsh, Zoe Atkins.
Subs not used: Amelia Forkings, Elisia Cartwright, Jasmin Simpson, Daisy Connolly.
Swansea City Ladies: Deanna Lewis, Ellie Lake, Alicia Powe (capt), Tija Richardson, Ria Hughes, Sarah Adams, Nieve Jenkins, Kelly Adams, Emma Beynon, Katy Hosford, Stacey John-Davis (Chloe Chivers, 86).
Subs not used: Gemma Border, Lani Hogben, Brooke Llewellyn, Kate Searle.