Report | Cyncoed Ladies 0 Swansea City Ladies 3
24th April 2021
Ladies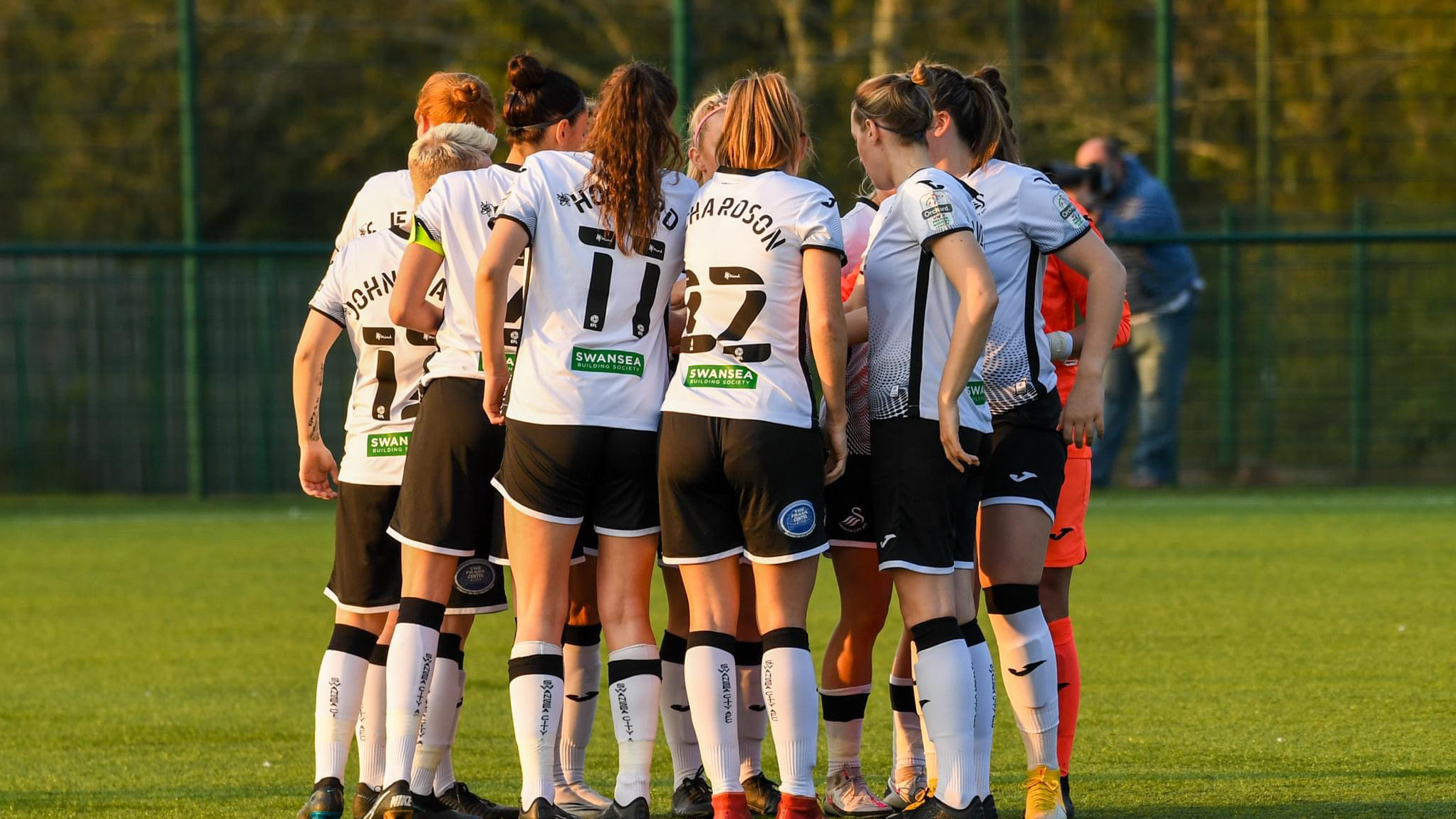 Swansea City Ladies returned to the top of the Welsh Premier Women's League table after a fine victory against Cyncoed at the USW Sport Park.
The Swans went into the break with a narrow lead thanks to a deflected goal by Ellie Lake, and the finishing touches were then applied to a professional performance by Emma Beynon and Jess Williams in the second half.
The Swans moved three points clear at the top of the table, with title rivals Cardiff Met in action on Sunday.
Swansea dominated possession in the early stages and applied high amounts of pressure on the Cyncoed defence, who stood firm against the initial onslaught.
Tija Richardson looked to make an early impact by feeding in Katy Hosford, but her final pass slotted in between the Cyncoed defenders had too much on it.
But the pressure soon paid off as Hosford's cross picked out Lake, whose shot took a deflection off Ellie Gunney on its way in.
Stacey John-Davis forced Maisie Jones into action as the striker managed to get a stabbed shot off whilst being heavily pressured by Holly Broad.
But Swansea then had to be alert defensively as a dangerous run from Rhianne Oakley got her into a strong attacking position to square it to former Swan Alison Witts, but goalkeeper Claire Skinner came off her line promptly to eliminate the danger.
From then on, the Swans continued to dominate, and they extended their advantage after the interval as Beynon's in-swinging cross found its way into the back of the net.
Beynon nearly sealed the three points with just over 20 minutes left but Jones was able to parry the shot away; John-Davis followed up for the rebound but was unable to apply the finishing touch.
Cyncoed broke away quickly as they searched for a goal to get them back into the game, however Oakley's effort from the edge of the box was gathered comfortably by Skinner.
And Williams made sure of the three points for the Swans with a looping long-distance free-kick which founds its way into the top right corner.
Swansea City: Claire Skinner, Ellie Lake, Alicia Powe (captain), Shaunna Jenkins (Jess Williams 71), Ria Hughes, Tija Richardson (Nieve Jenkins 63), Emma Beynon, Laura Davies (Mel Sartain 83), Kelly Adams, Katy Hosford, Stacey John-Davis.
Subs not used: Gemma Border, Chloe Chivers.
Cyncoed: Maisie Jones, Grace Morris, Jessica Osborne, Clare Daley, Holly Broad (captain), Ellie Gunney (Eleanor Lambert 65), Seren Nia Watkins, Kirstie Pervin-Davies (Megan Saunders 65), Rhianne Oakley, Olivia Barnett, Alison Witts.
Subs not used: Ruth Stanley, Kerry Moore.