Report | Swansea City Ladies 5 Cardiff City 1
30th December 2019
Ladies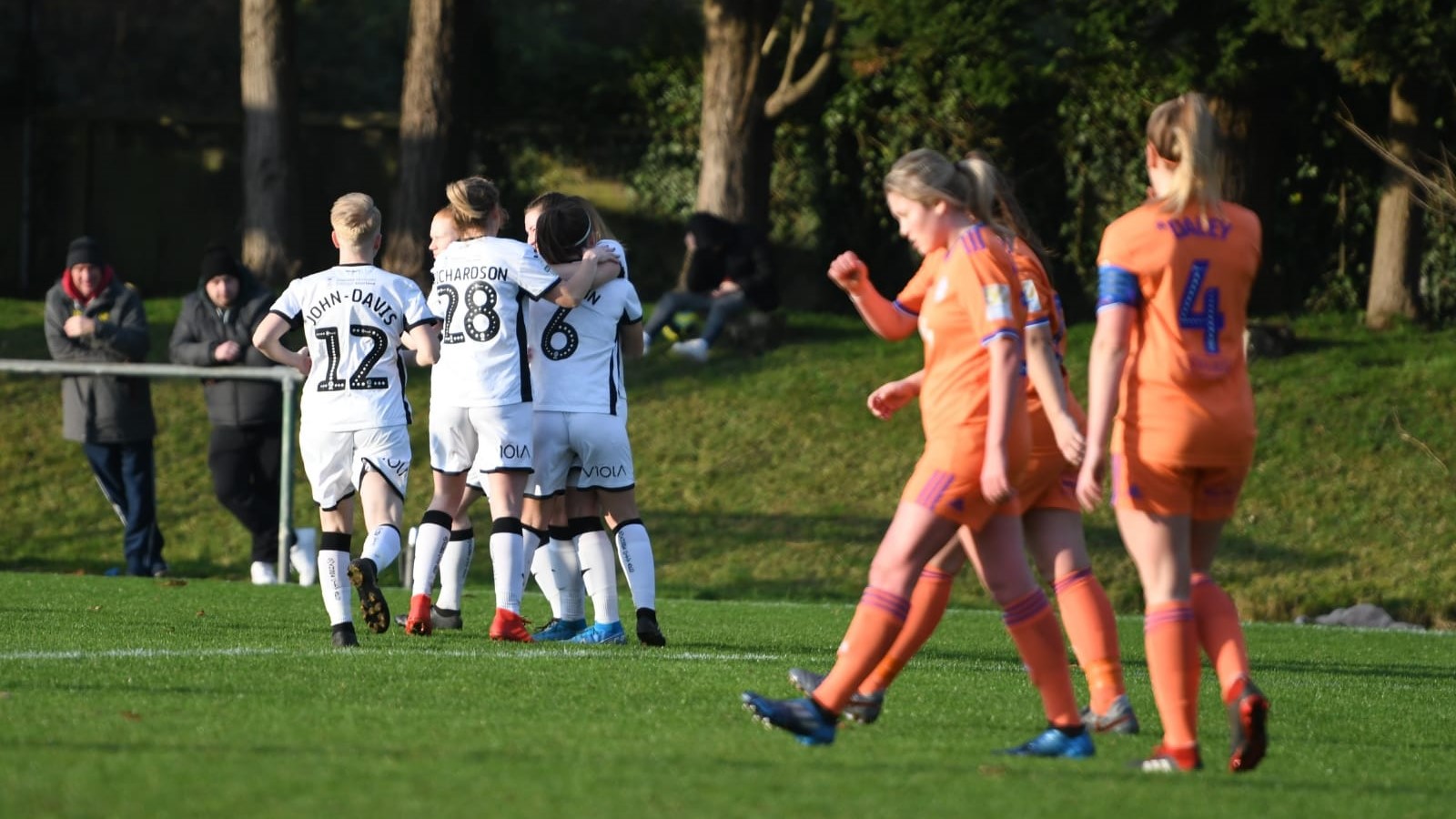 Swansea City Ladies ended 2019 with a 5-1 victory over rivals Cardiff City in the Welsh Premier Women's League Cup to finish top of their group.
Swansea led 2-0 at half-time thanks to goals from Chloe Chivers and Emma Beynon.
Tija Richardson increased the deficit at the beginning of the second half before Kate Jeremiah pulled one back for Cardiff.
The win was secured by Lauren Smith and a late goal from Ellie Lake.
Shaunna Jenkins nearly broke the deadlock after her shot was deflected onto the crossbar in the early stages.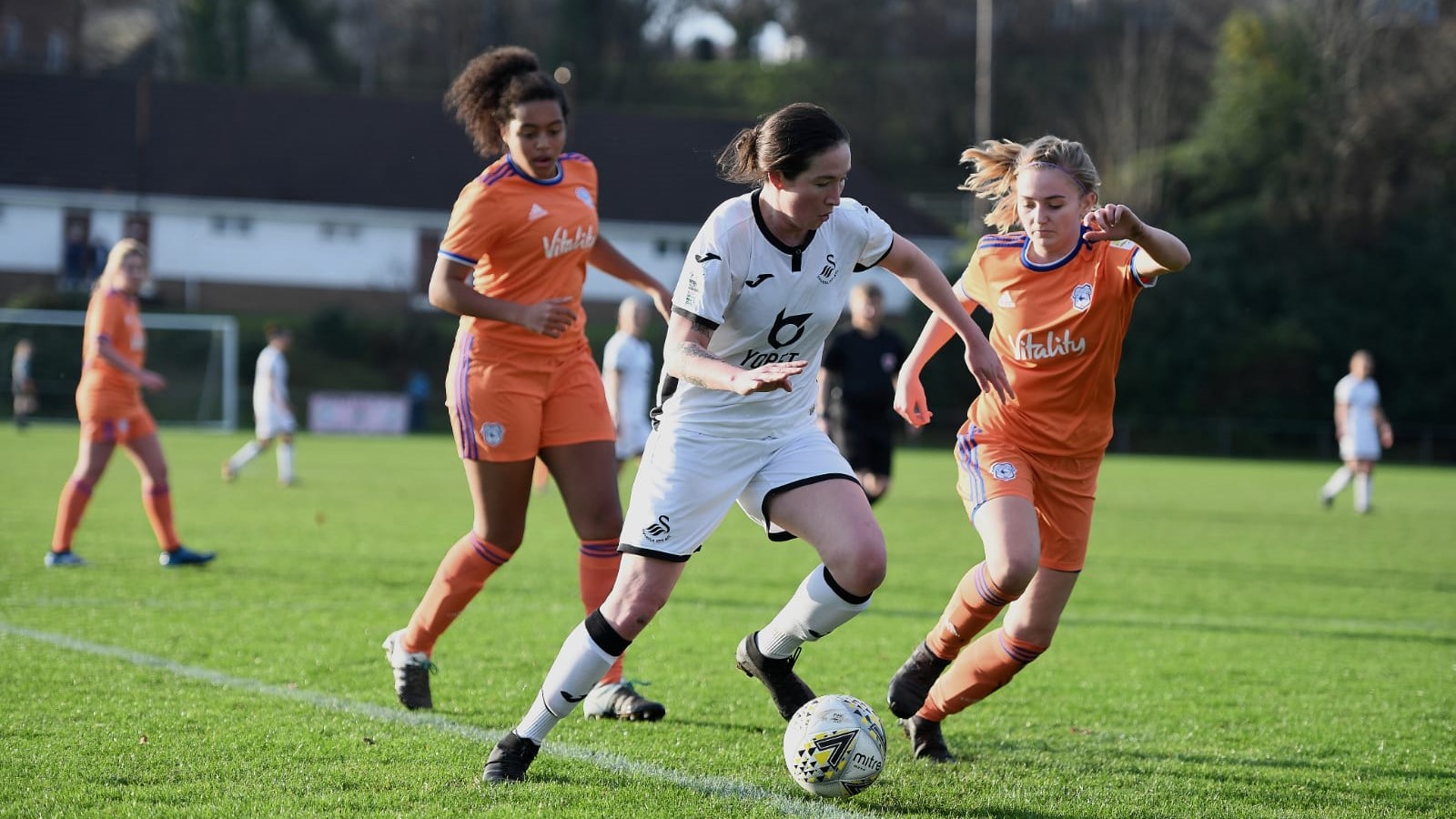 However, the scoring was opened straight after as Chivers found herself in a yard of space on the edge of the box and found the bottom corner with her shot across goal.
Cardiff responded well to going a goal behind and went agonisingly close to equalising as Catherine Walsh's effort clattered against the post.
Despite having to absorb alot of pressure from Cardiff, the Swans were able to double the lead.
Beynon pressed Ella Hilliard to regain possession that allowed Katy Hosford to feed her into a one-on-one situation with the keeper, who she calmly rounded before passing the ball into an empty net.
Cardiff went close to bagging themselves a goal but they were denied by the woodwork once again after Zoe Atkins' audacious volley thumped off the crossbar.
Straight after the restart, though, Richardson headed home Hosford's corner into the far corner to score her first goal of her second spell back at Swansea.
Cardiff pulled one back in the 64th minute after Jeremiah's effort from the edge of the area lobbed Emily Haywood.
Ian Owen's side responded well from conceding and immediately responded with a goal of their own. Smith took on multiple defenders and poked the ball past Forkings from a tight angle to make it 4-1.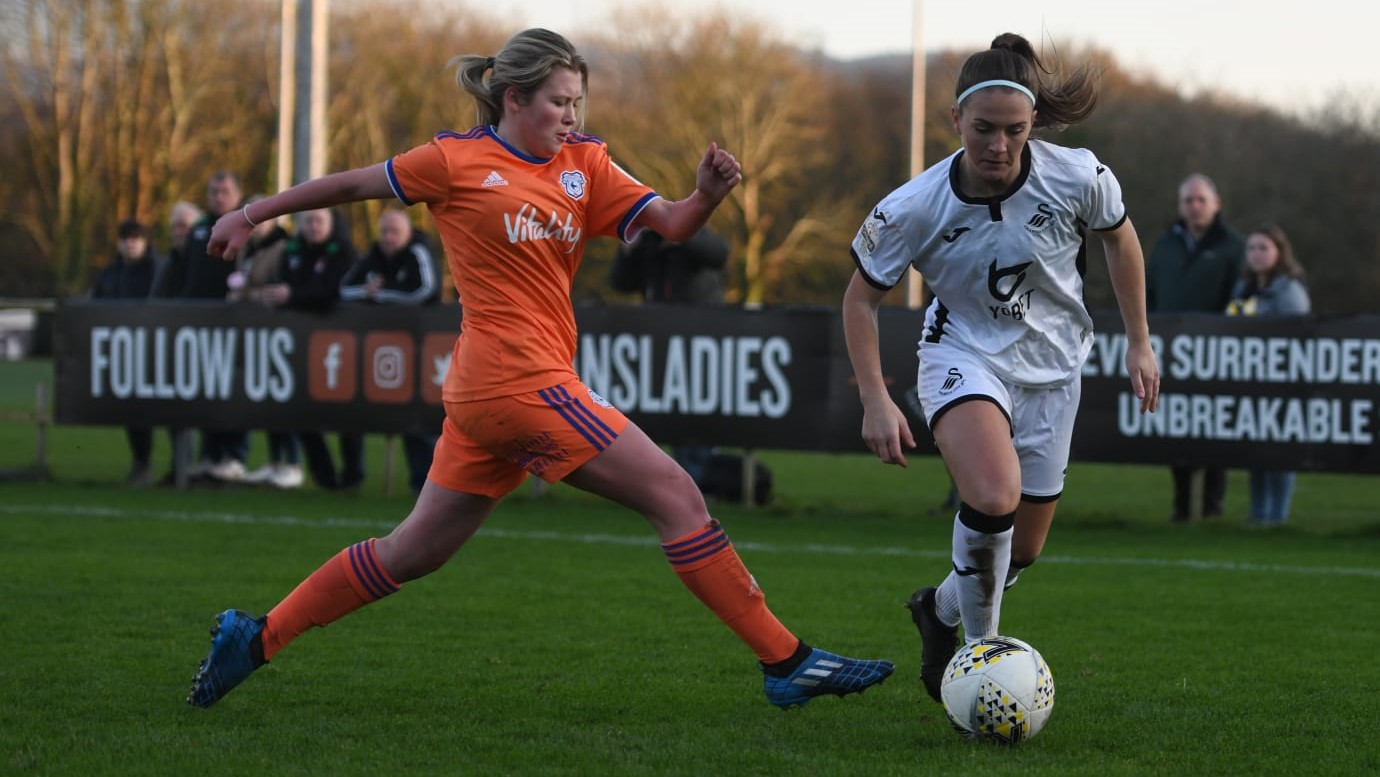 Second-half substitute Sarah Adams went close to making an impact off the bench as the winger successfully took on Hilliard with a nutmeg to create some space but her effort flew just wide of the mark.
In the closing stages of the game Smith was taken down in the area by Forkings. The American stepped up to take but it was saved, however, Lake was there to turn it in on the rebound.
Sunday's win means Swansea will face Port Talbot Town in the semi-final of the tournament. A draw will take place on 7th January to decide who plays at home.
Swansea City: Emily Haywood, Ellie Lake, Alicia Powe (capt), Shaunna Jenkins, Ria Hughes, Tija Richardson (Nieve Jenkins, 72), Chloe Chivers (Sarah Adams, 52), Emma Beynon, Lauren Smith, Katy Hosford, Stacey John-Davis (Kelly Adams, 57).
Subs not used: Kelly Adams, Kate Searle, Cerys Bevan.
Cardiff City: Amelia Forkings, Lisa Owen, Ella Hilliard, Hannah Daley (capt), Kate Jeremiah, Zoe Atkins (Kanisha Underdown, 54), Danielle Broadhurst (Jasmine Simpson, 68), Cerys Pinchard, Daisy Connolly (Sophie Norman, 45) Catherine Walsh, Alana Murphy.
Subs not used: Ceryn Chamberlain, Eryn Gibbs.