Restart means sibling rivalry for Nieve Jenkins
13th March 2021
Ladies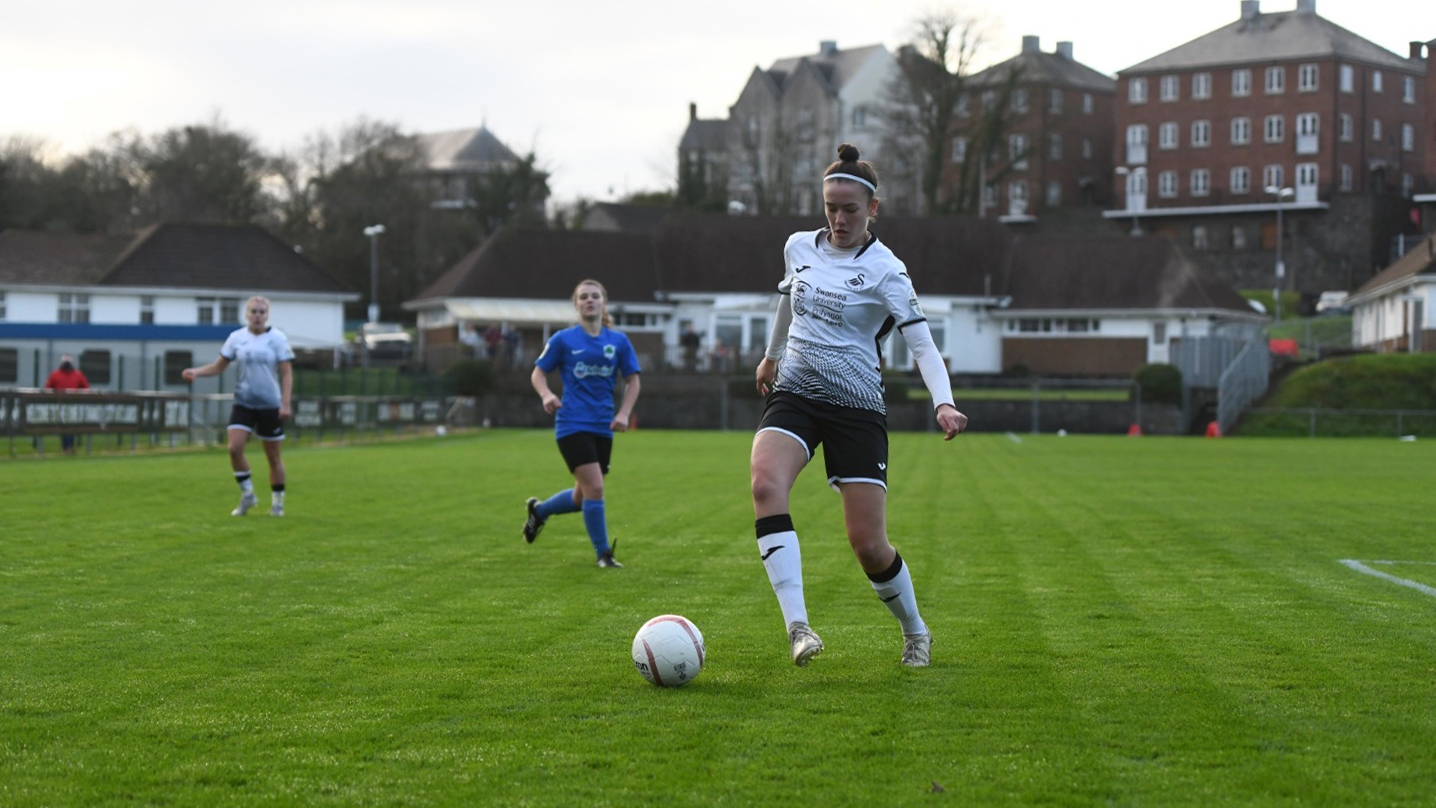 Nieve Jenkins will restart the Welsh Premier Women's League season with a bout of sibling rivalry this Sunday as Swansea City Ladies take on Aberystwyth at Llandarcy.
Jenkins' two younger sisters, Eloise and Flavia, both play for Swansea's upcoming opponents and there will be more on the line other than just the three points.
Nieve, the eldest of the three, will be hoping that the Swans can continue their winning ways in their first match back since November, as well as securing the bragging rights over her sisters.
Jenkins is looking forward to getting back to action this Sunday, and taking on some familiar faces.
"The break has been long but I am really excited to get back to a routine," she said.
"I think (Eloise and Flavia) they are really looking forward to a bit of competition on the pitch. We are always trying to beat each other, whether it is the distance we run or how fast we are.
"But, in terms of football, I think it will be very interesting. If there's a 50-50 ball, I will of course want to beat them to it.
"We used to play together at Newcastle Emlyn Under-16s and the three of us worked really well together."
Jenkins also joked that her parents might favour her younger siblings when the Swans resume their WPWL title defence.
"They (parents) will be rooting for the younger ones probably, but they will for sure be supporting all of us so much," she said with a smile.