Rhianne Oakley thrilled to open account for Swansea City Ladies
28th September 2021
Ladies
Rhianne Oakley was thrilled to open her goalscoring account for Swansea City Ladies in their 4-0 victory over Cardiff City Women in the Genero Adran Premier.
Oakley signed for the Swans from Pontypridd Town in the summer just before their UEFA Women's Champions League campaign.
The forward came on from the bench just before the hour mark on Sunday and made an immediate impact, bagging two goals in quick succession.
And she is now hoping to push on and add to her tally for the season to help the team win their third league title on the bounce.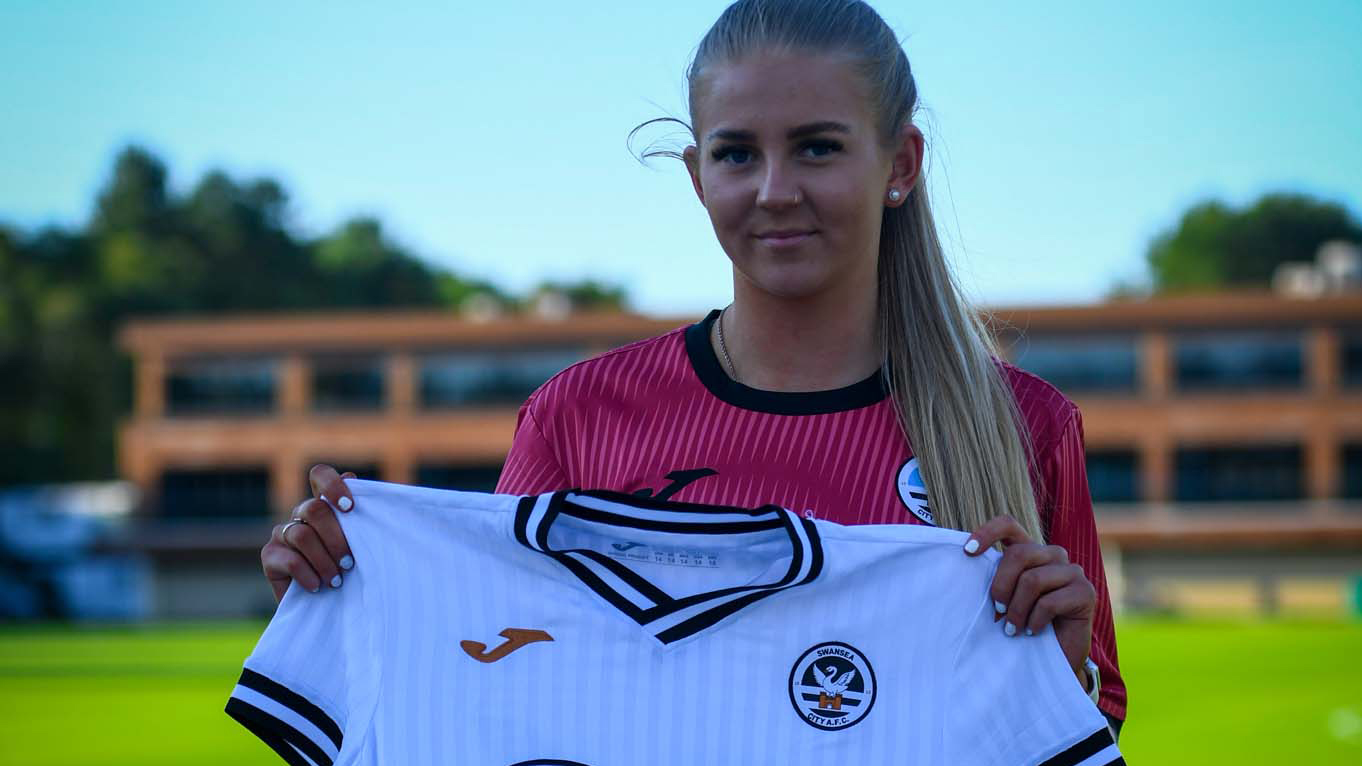 "It was a tough game away from home facing our rivals Cardiff City, but I thought the girls did really well and for myself to get two goals is even better," said Oakley.
"It is great to get my first goals for the club and now I am just hoping to get more throughout the season.
"It is always good to come off the bench and make a difference, but I thought the girls were class throughout and we deserved the win.
"We deserve it (having a perfect record). The girls have done amazing in every game so far and hopefully we can take what we have done forward."