Ria Hughes | Progress in Europe would be a big boost for Welsh women's football
11th July 2021
Ladies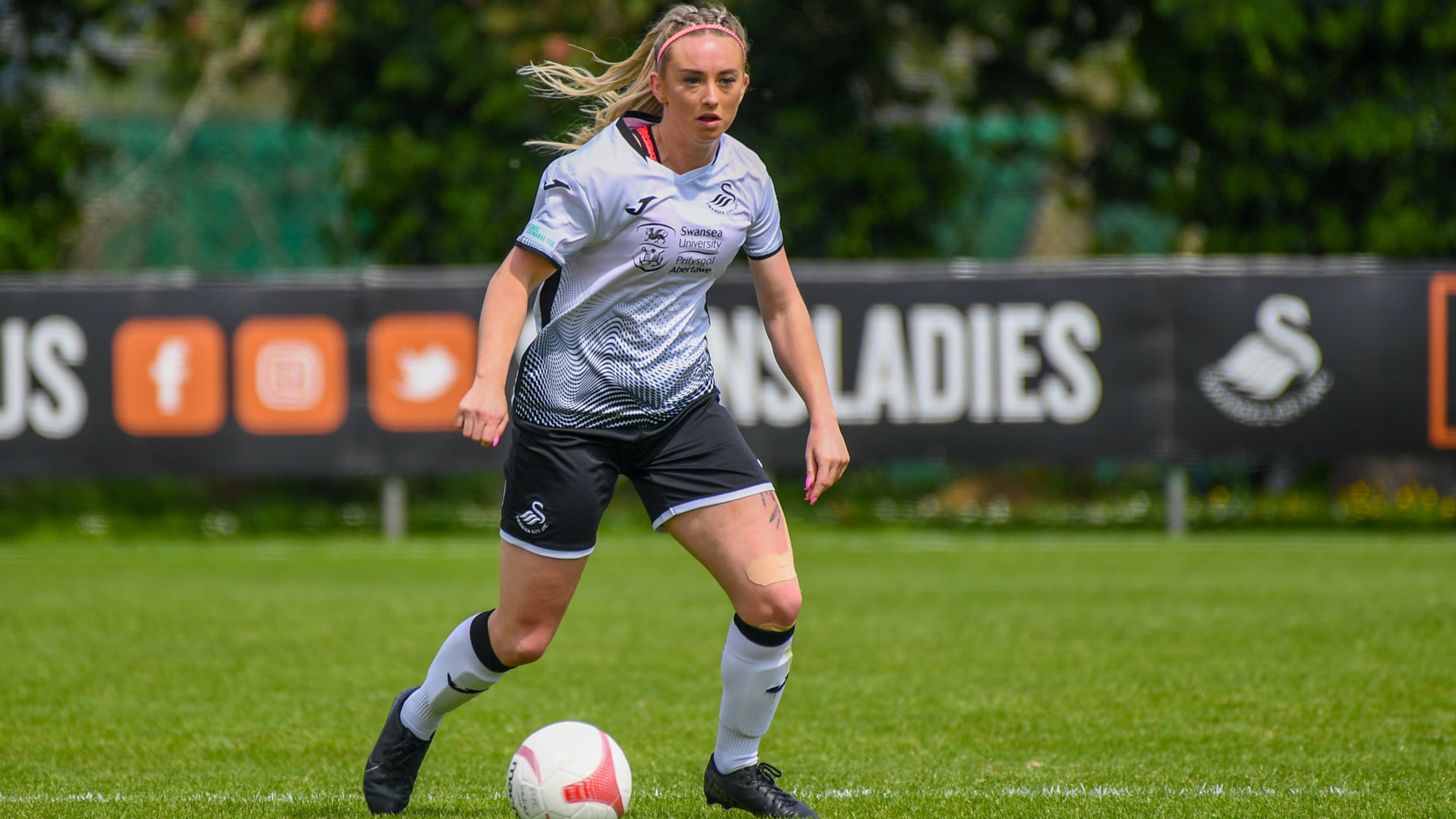 Ria Hughes believes Swansea City would provide a huge boost to the female game in Wales if they can progress in the UEFA Women's Champions League.
No Welsh side has ever progressed from the qualifying stage of the tournament, with the Swans having the opportunity to break that sequence when they face CSKA Moscow in their Group Six semi-final, which is to be played on August 18 in Cyprus.
Should Swansea beat the Russian champions they will face the winner of the other semi-final between Apollon Ladies or FC Dinamo for a place in the next stage.
But, Hughes is wary of how tough of a task CSKA will be to overcome.
"It is a big deal and to be the first Welsh team to be able to achieve that (qualifying for the next round) would up women's football in Wales; It would give girls something to strive for," she said.
"It would be good for the grassroots game to show that, even without international status, that is what you can achieve in your career."
CSKA's squad consists of a number of international players, however, Hughes is confident that Swansea's unity as a squad can be a key feature of the contest.
"Obviously internationals hold a big status, but I feel like as a team we are strong," she added.
"Just because somebody is an international player doesn't scare us, it excites us, and it pushes us to work even harder to up our game.
"CSKA are a good team, and the Champions League is not easy at all; it is physically and mentally tough.
"I'm very excited. I think as a squad we are preparing well, and we are looking forward to the challenge.
"Each time we have played in the Champions League our side has been stronger.
"And, coming away from facing Apollon last November, we know the calibre of opposition that we will face, what we have to do, and we are looking forward to it."