Stacey John-Davis | Mental strength key to title run-in
4th May 2021
Ladies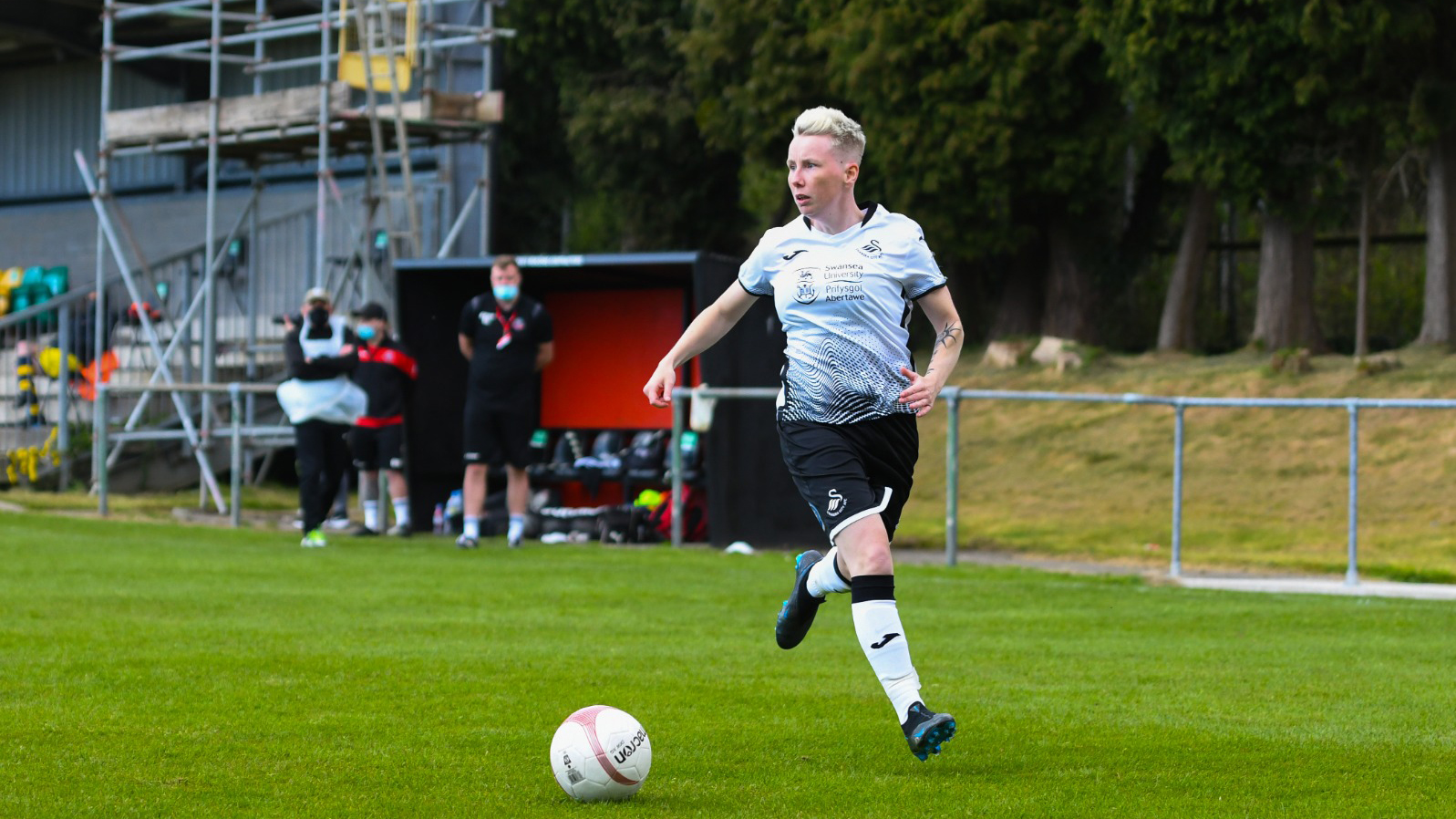 Stacey John-Davis believes keeping their nerve will be key if Swansea City Ladies are to successfully defend their Welsh Premier Women's League title.
The Swans returned to the top of the WPWL table after their 5-0 victory against Cascade on Sunday, with just three matches remaining in the 2020-21 league campaign and the defending champions holding the advantage currently over Cardiff Met.
And John-Davis feels the ability to string together the positive results needed will be down to mental strength..
"It was a good performance from all of the girls against Cascade, we played well. The result and the three points is amazing as that is what we go out there to get," she said.
"We all put a shift in and thankfully we come away with the three points.
"We could have finished more (of our chances) in the first half but credit to Cascade, they parked the bus and defended well; sometimes chances don't go in for us.
"We know not to panic and as long as we get the three points we are happy and the more goals that go in is just a bonus.
"It's great and at the end of the day we know what we have to do.
"If we keep winning, we know where we will finish and, right now, the focus is on getting the three points every week."
John-Davis took her goal tally to 12 for the season after securing a hat-trick in the victory over Cascade.
"As a striker I always want to score goals and that is what I am there for," she added.
"The last couple of weeks the goals haven't gone in for me but I spoke to everybody, kept making the runs and putting in the hard work.
"It's always nice to be on the scoresheet but all the credit has to go to the girls as a group."