Steve Cooper | Andre is our main man, his professionalism never wavers
11th November 2020
First team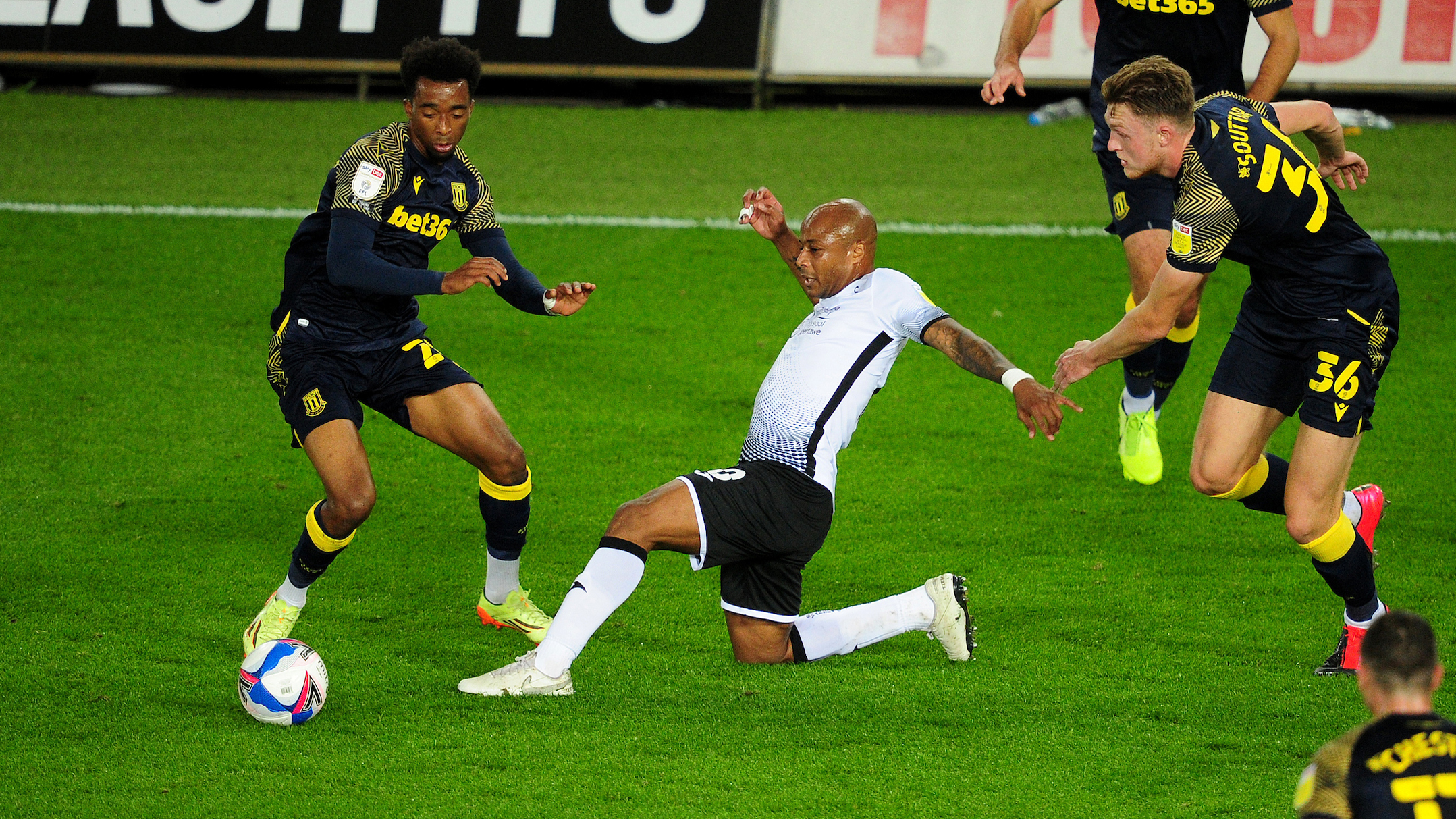 Steve Cooper has praised the professionalism and application of Andre Ayew, acknowledging the Ghanaian is Swansea City's "main man".
Ayew already has five goals to his name this season, and no other player gets near his tally of 23 goals in all competitions since the start of last term.
While his goals have been valuable, his overall contribution has been far greater than just finding the net.
His work-rate and desire have set an example that his team-mates have followed, and he has been one of the Championship's stand-out performers.
"Andre's a top player in the league and has played a level above. He's showing that at the moment, and he's very much a team player," said head coach Cooper.
"We're seeing him in good form but, he'll be the first to tell you, it's still the early stages of the season.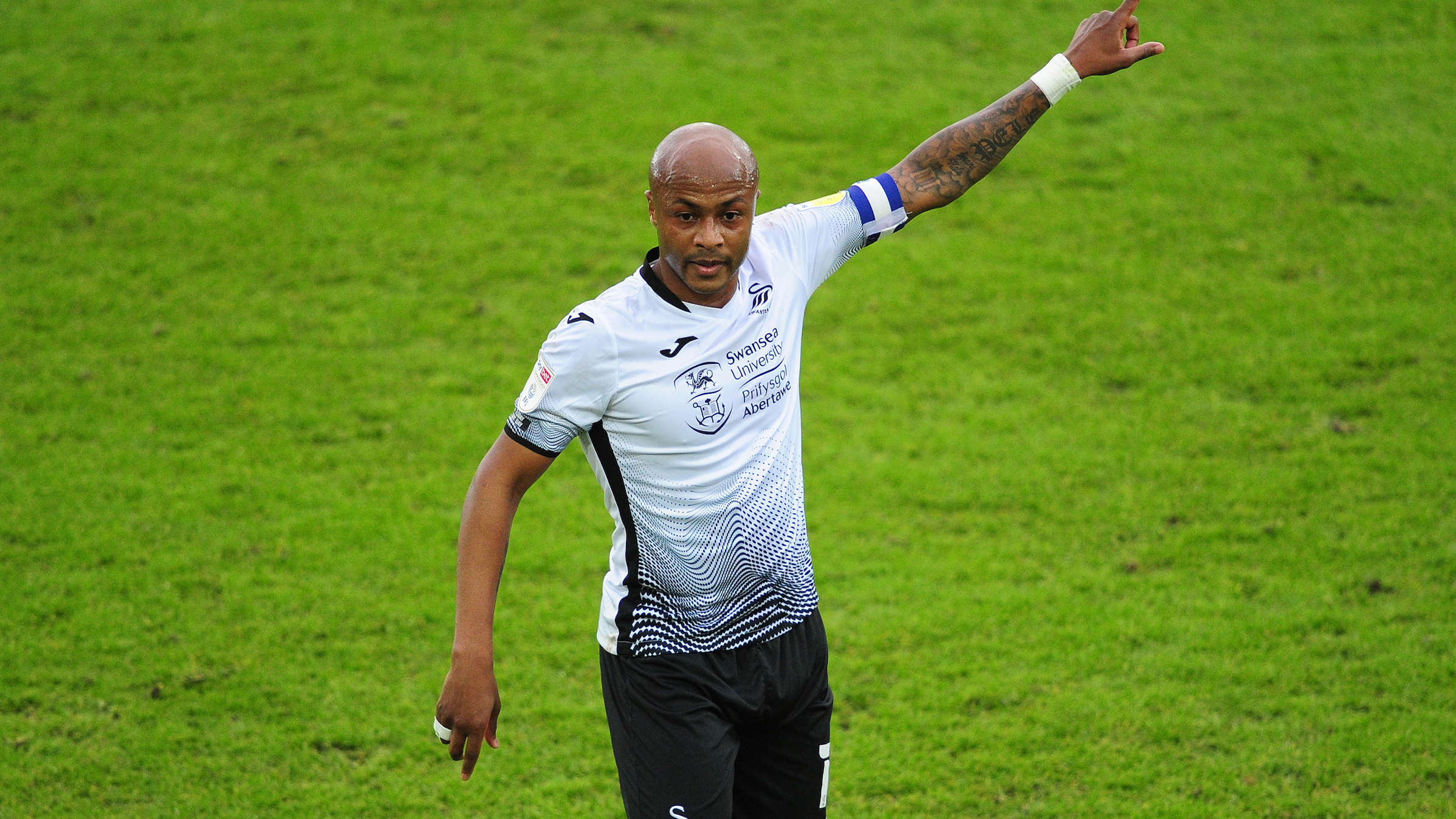 "I know his idea and my idea is to be in good form for all of the season, or certainly large parts of it.
"We're enjoying his goals, but it's about what's next. Andre's great, he has been since I walked through the door. He's a good lad and a good professional. He delivers when it counts. 
"He is a pleasure to work with. He's a great guy. He's been linked with everybody since I've been here but his approach to his work has never wavered.
"He embraces the limelight, so do we and we carry on, business as usual. We're really happy with Andre. Let's continue to move forward.
"He is our main man. There's no doubt about that. He thrives off that status, and it's a positive thing because he's such a team player."