Steve Cooper | It's a tough season, but bring it on
6th November 2020
First team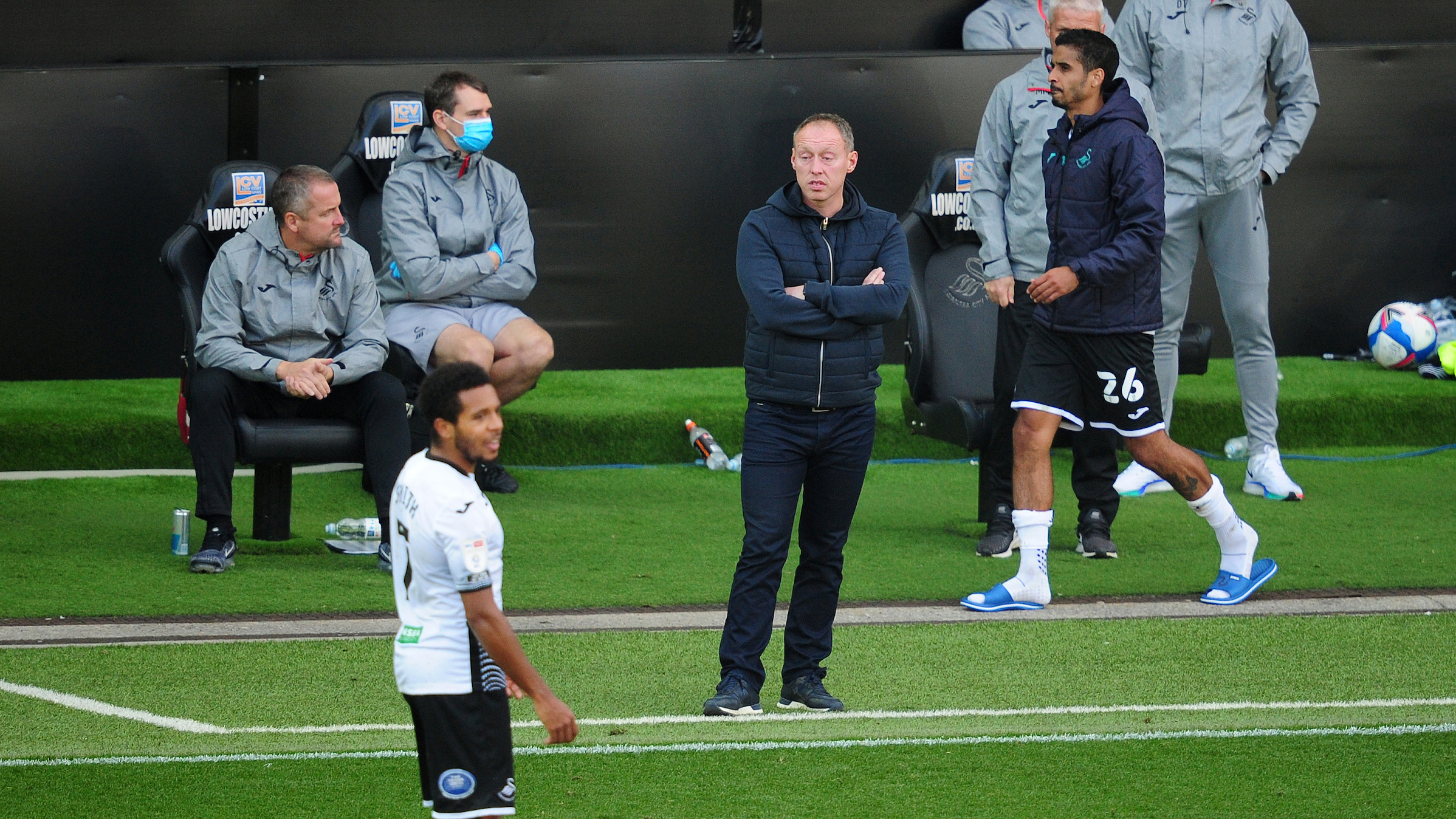 Steve Cooper insists Swansea City will embrace the challenge of this busiest of Championship seasons, with the head coach saying "bring it on".
The Swans head to face Norwich City on Saturday for their final game before the international break.
It will be their seventh game in just 22 days, and a run of nine games in 28 days will follow in the run-up to Christmas.
It is an unrelenting schedule, one which will exacerbate good and bad streaks for all sides involved with so many points available in short periods of time.
Head coach Cooper has acknowledged the challenge of managing the fitness of his squad given the workload but, with the scenario being the same for all 24 clubs, it is a challenge he wants to meet head-on rather than worry about.
"I feel we are progressing, we are playing with the ideas and intentions I want the team to play with," he said.
"There is always room for improvement, of course. The points return so far has been decent, it could have been more had we done some things better or had some bits of luck go our way.
"But I just want to look forward, we know this league chucks a lot at you week in and week out.
"It's a season that is about getting ready for the next game and giving that everything you have got.
"We are going to embrace it and enjoy it. We will treat it as a positive challenge because there is everything to play for and everything to look forward to.
"So, bring it on. No-one is at a disadvantage. It's the same schedule for everyone, albeit we probably have to travel a bit more than most side, but everything will level out.
"Let's go for it."