Steve Cooper | Maintaining consistent start will be key
14th November 2020
First team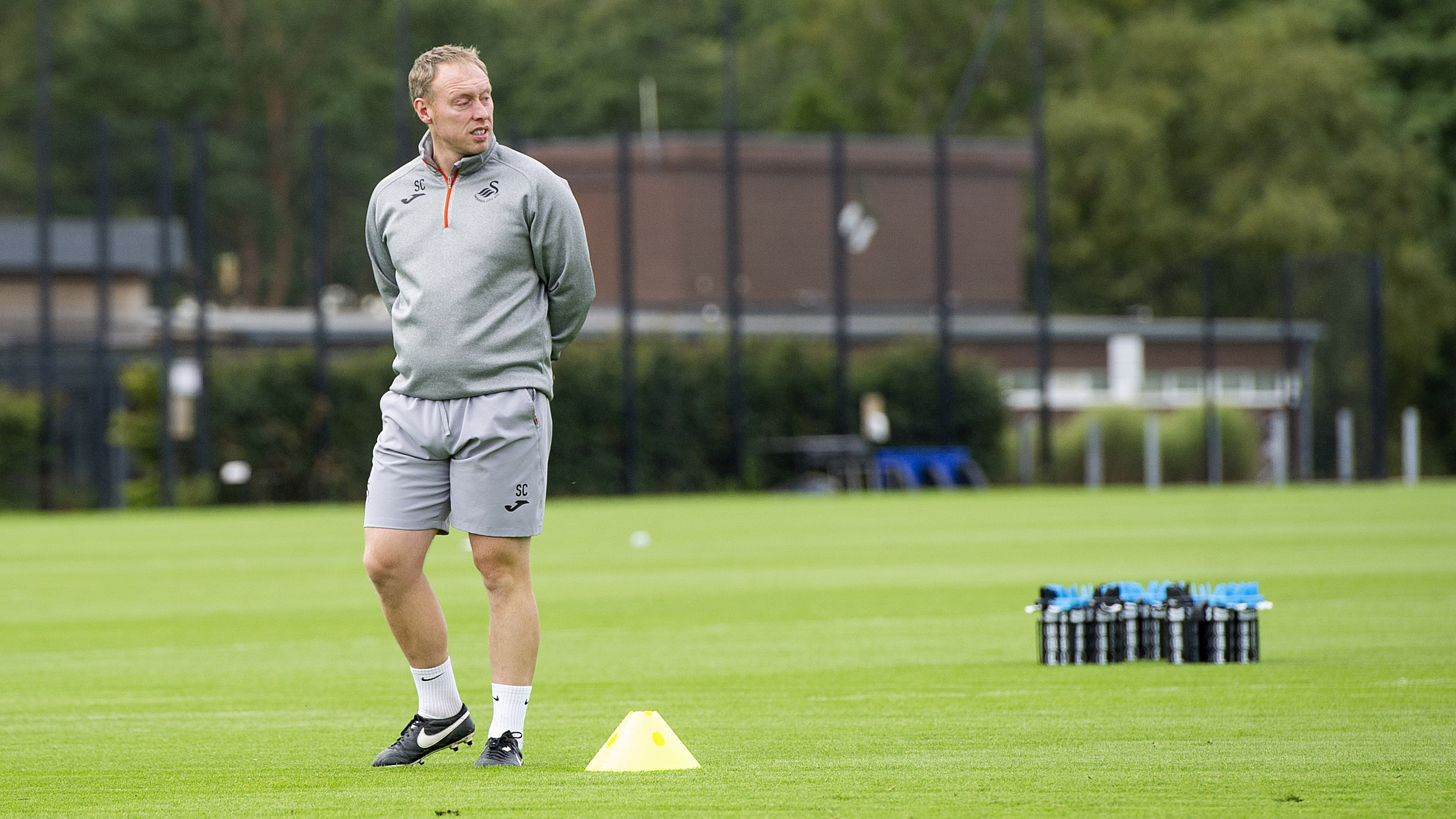 Steve Cooper believes consistency will prove to be the deciding factor in the Championship promotion race, and wants Swansea City to continue to show that quality.
The Swans have suffered just two defeats from their 11 games so far this season, and headed into the current international break sitting sixth in the table, but just three points off the top of the standings.
They have provided a stern test for all opponents thus far, and have shown resilience to overcome setbacks and fight back when trailing.
Those are plus points that have pleased the Swansea head coach, and maintaining that ability to produce performances and results as the games come so quickly could prove vital in the final analysis.
"Momentum is all important. We see that every year. This league, in the end, the teams that do well are the ones that are the most consistent," said Cooper.
"I know that might sound obvious, but consistency is difficult to get in this league, so to put form together can be really important in this league, probably more so that in any others.
"We've had a good run, but it's only a good run if you keep it going. 
"The motivation has always been there. But you have to stay in the present and live in the moment, and make sure we get the most out of every day.
"I don't think this is a season for looking too far ahead or looking back.
"You can lose three games, but you've still got to win the next one. You can win three games but you've still got to win the next one.
"I probably realised that during the lockdown, more than in between this season and last season.
"I watched all of our games back during that period at home. I just thought, you can reflect on everything and learn, but I thought you just have to get as much as you can get out of every single minute of every game.
"That was a big reflection and lesson to me and one we're trying to take into this season."