Steve Cooper | Our focus is on getting the job done
22nd May 2021
First team
Steve Cooper wants Swansea City to show a winning mentality when they look to book a Championship play-off final place against Barnsley this evening (6.30pm).
The Swans host the Reds at the Liberty Stadium – with fans back in attendance – holding a slender 1-0 lead from the first leg at Oakwell on Monday.
They will advance to the Wembley final on May 29 should they avoid defeat to the Yorkshire club.
But head coach Cooper has made clear he and his players will not be taking to the field thinking about holding on to what they have got.
And he will continue to urge them to be positive, and not change approach amidst the high stakes.
"Our mentality is that we've still got it all to do. We're not looking for pats on the back. We don't want to look back too much," he said.
"I'm seeing a really focused group of players who are very committed to trying to get the job done.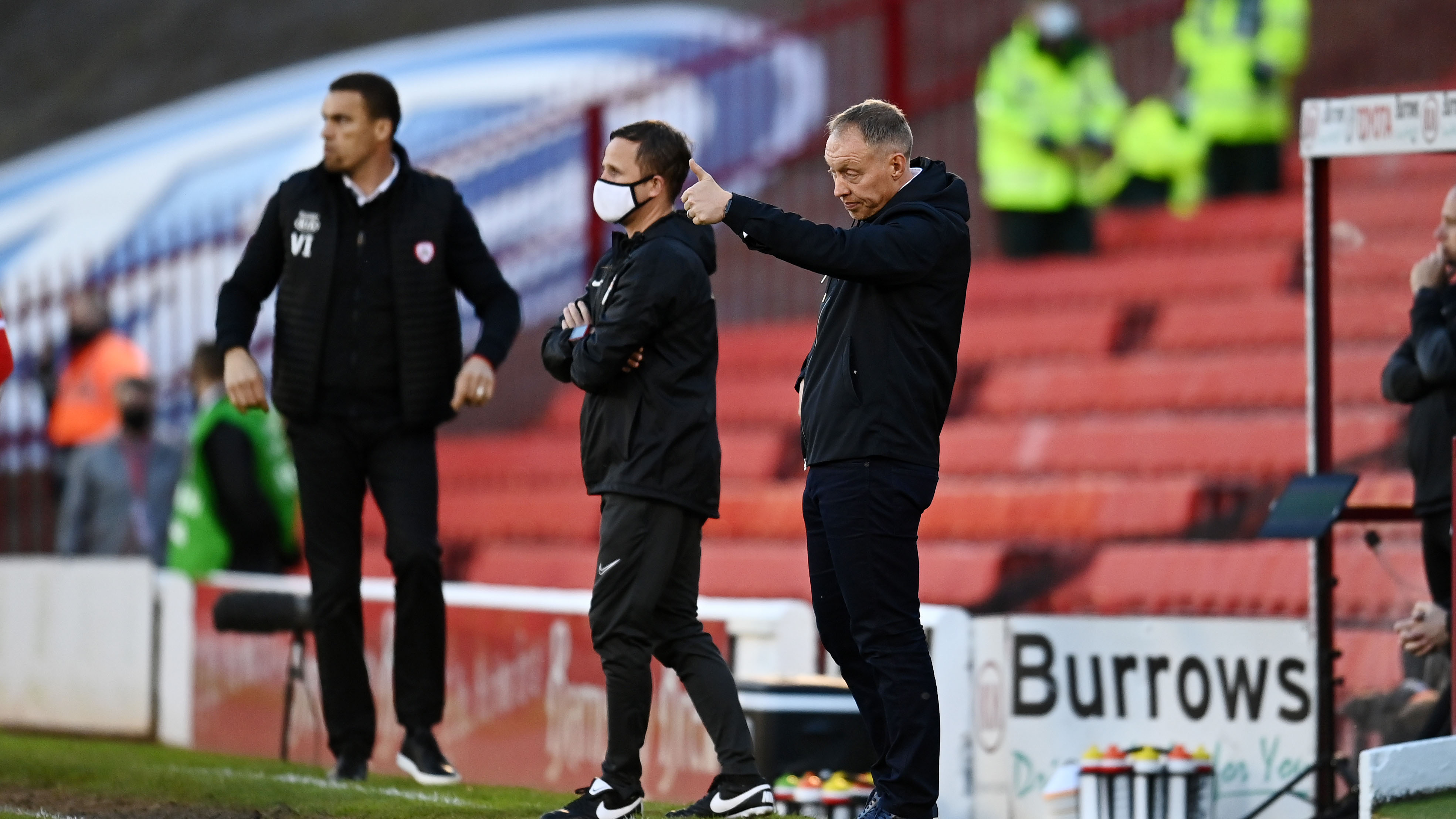 "It is very much tunnel vision and honing in on what it takes to win on Saturday.
"I don't think you change approach. It's still 90 minutes, it's a different day and stadium. "You've got to approach the game as you normally would. It doesn't suit our style or identity to play for a draw.
"Our idea going into games is to try and control the game with and without the ball. There's a lot at stake, but that's just part of the preparation. 
"We're aware there's a 1-0 lead and a draw benefits us, but I don't think you can go into the game thinking about that too much.
"It's just really focusing on what the game plan is."