Steve Cooper | There is still loads to play for
8th April 2021
First team
Steve Cooper says Swansea City still have plenty to play for as they look to put a difficult run of results behind them.
Defeat to Preston on Easter Monday was the Swans fourth in a row, with the sequence seeing them drop to 10 points behind second-placed Watford, albeit with a game in hand.
They are also four points clear of seventh place, and head coach Cooper knows how important it is to bounce back from recent disappointments at Millwall this weekend.
And the Swans boss sees no reason not to maintain a positive outlook with seven games remaining.
"We've got to believe in our work, I've got to believe in the players and we've shown we can perform at a good level and we're got to work even harder to try and get back to that standard and it's only us that can do it," he said.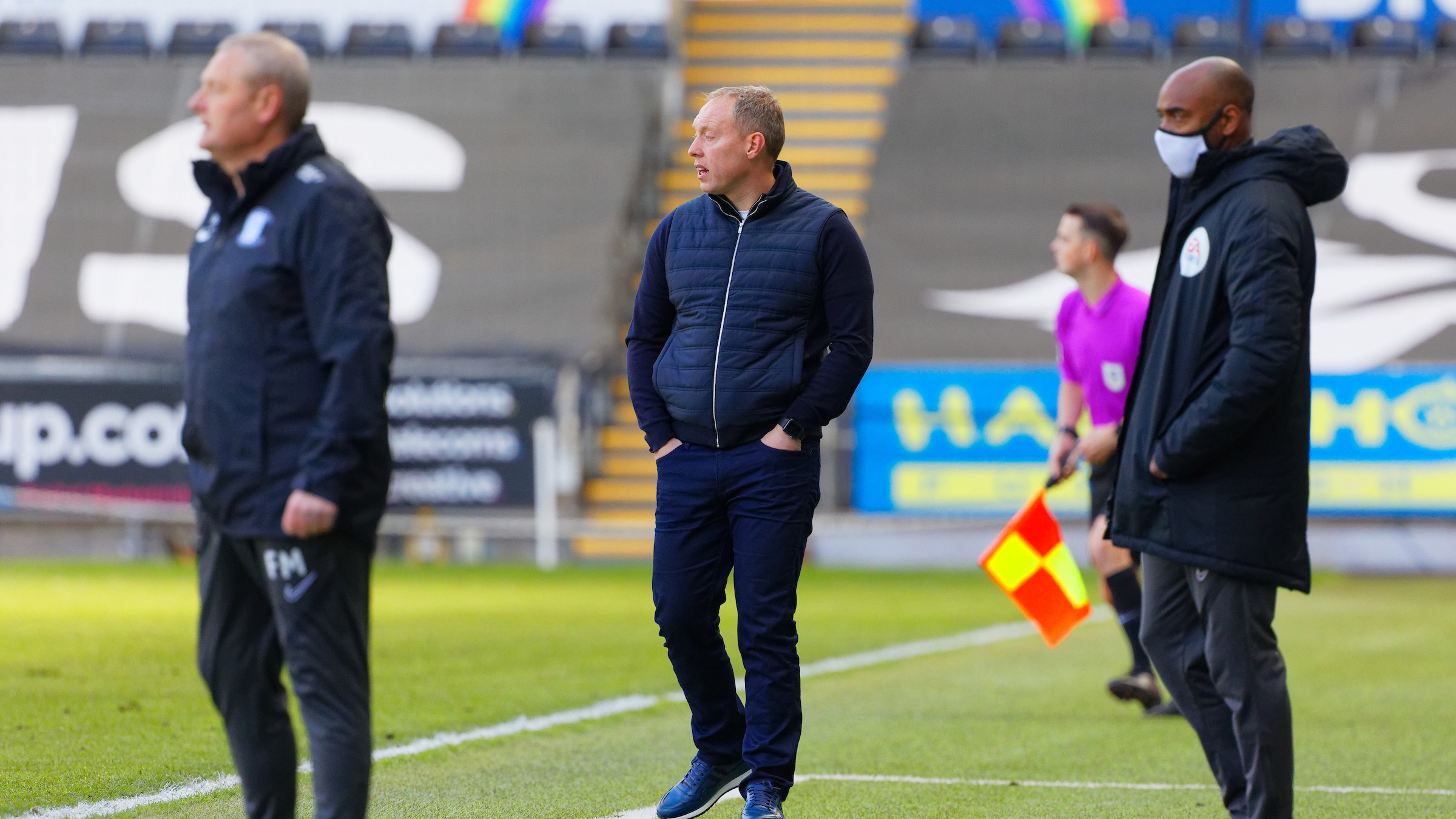 "We can't look outside of our own circle, and that starts with me, and the players I know will do the same.
"We are still up there and that's the lens we're going to have to look at it through.
"We know the last four games have not been good enough, and those really disappointing stats that run along those losses.
"But we're still fourth in the league, there's still seven games to play. We've got to try and step away from it a little bit, put things in perspective and say 'come on then, there's still loads to play for'. We're not going to give up. Let's go.
"We won't give up. We've just got to get back to winning games. That's all that matters now is winning games."