Steve Cooper | We are determined and focused
5th July 2020
First team
Steve Cooper says there is a tangible determination in his Swansea City squad as they look to finish the season strongly ahead of today's meeting with Sheffield Wednesday.
With the play-off picture altering with every passing round of games in a congested, hectic conclusion to an elongated 2019-20 campaign, there is still plenty to play for.
The Swans are seven points off the play-off places with just six games of the season remaining, with those games being played in a little over a fortnight.
It leaves little margin for error at the business end of the campaign, but Cooper is pleased by the attitude and mindset he is seeing on the training field and in the dressing room.
"The mood is good, we are focused and committed," said Cooper.
"We were naturally down and disappointed with ourselves after Luton, and we wanted to go to Millwall and win.
"We were disappointed we didn't because we go into every game looking to win, but that was a tough game against a very good side with seasoned professionals who are experienced at doing what they do.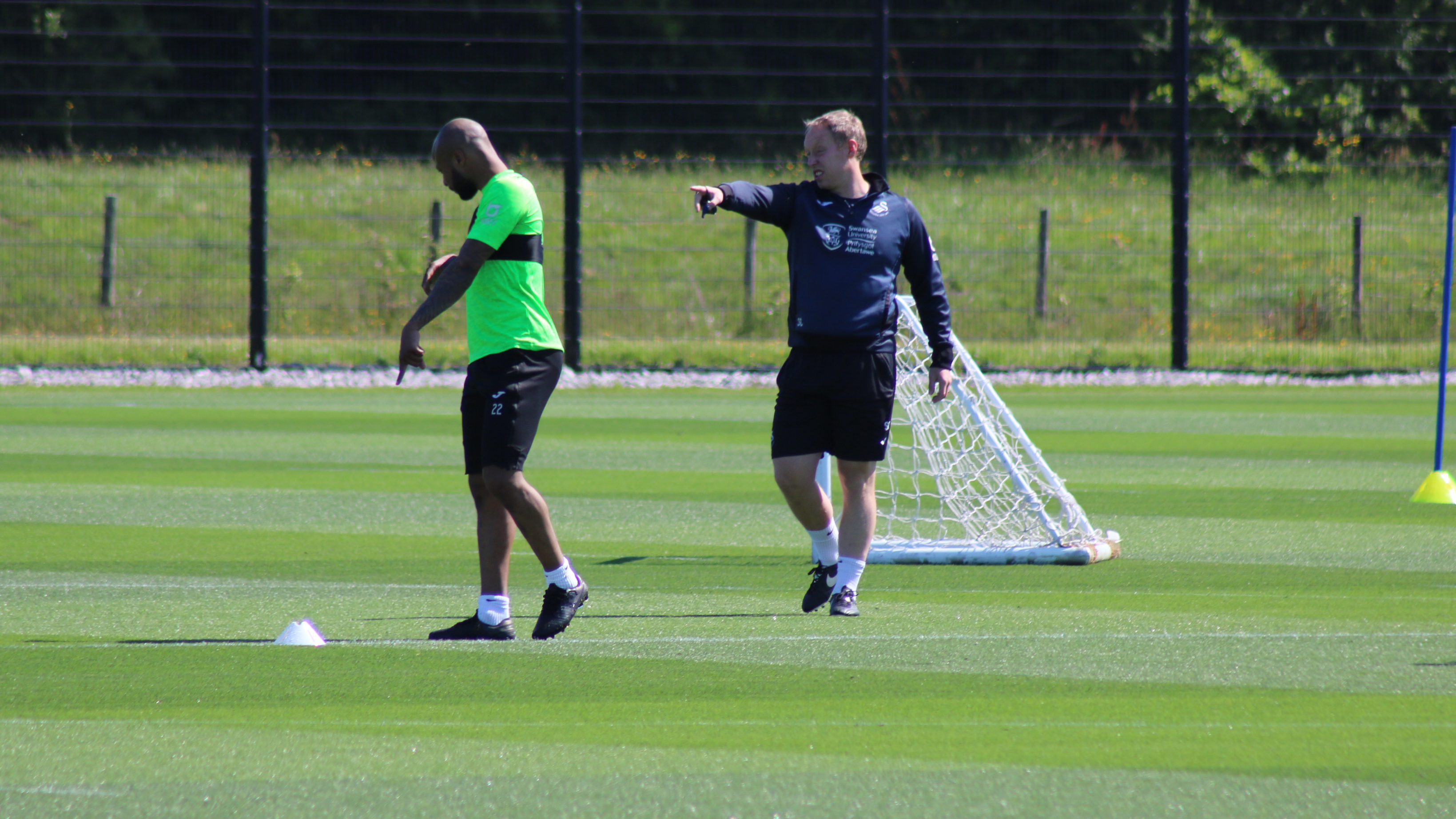 "Any point you come away from there with is one you stick in the bag and move on.
"There were parts of the performance I did not like and we can improve on, and the players know that.
"But there were parts I did like in how we fought back from going a goal down and refused to go under.
"We need to keep that but we can show more quality with the ball, and get more players up the pitch to be more creative in the final third.
"We are aiming for that, but the atmosphere is what it should be. It's focused, it's committed and determined.
"We want to do better than we have been doing, but we are not lacking any confidence or belief and we are not going to lack any fight."