Steve Cooper | We are where we want to be, with everything to play for
12th July 2020
First team
Steve Cooper will send Swansea City out to face Leeds United today with a reminder that being in the promotion hunt this late in the season is exactly the opportunity they have worked for.
Wins over Sheffield Wednesday and Birmingham saw the Swans climb up to seventh in the Championship table, just one point and one place off the top six places required to secure play-off football.
They host Leeds this afternoon knowing a draw or a victory would see them move into the play-off spots with just three games to go in the elongated 2019-20 season.
And while many would expect the sides chasing promotion to be feeling some form of pressure or anxiety with so much at stake, Cooper has completely the opposite view of the chance Swansea City have created for themselves.
The head coach insists that will be the focus for his side, and himself.
"It's what we all want to be involved in – a play-off push in a run-in is what everyone wants to see and to be involved is great," he said.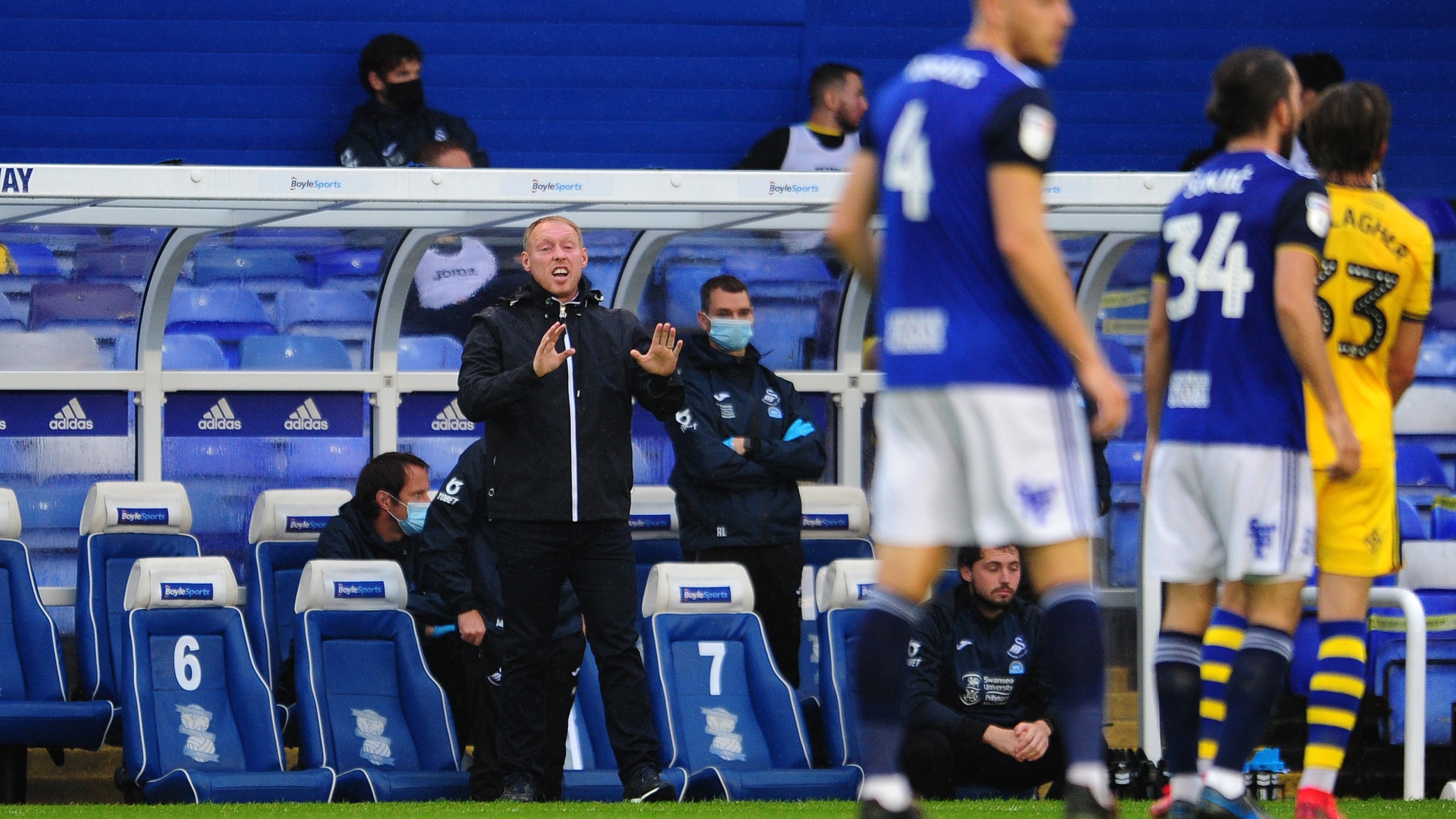 "We've got everything to look forward to.
"I think we're doing some good things. I don't think much has changed at the training ground from day one really.
"We believe in how we work and what we do. We'll stick with that.
"Of course, you need to evolve and tweak things from time to time, but we'll never get too high or too low.
"It's only three games unbeaten, and if you don't take it into the remaining four games it can mean very little.
"For us it's just about carrying on and building on some of the things happening at the moment."