Steve Cooper | We have prepared for an empty Liberty
26th June 2020
First team
It will make for a surreal atmosphere this weekend, but Steve Cooper and his Swansea City players have done their homework when it comes to familiarising themselves with the unusual prospect of playing in front of an empty Liberty Stadium.
Having restarted the Championship campaign with an impressive 3-0 win at Middlesbrough, the Swans will host Luton Town on Saturday in what will be their first home fixture since March 7.
Unlike the goalless draw against West Brom back in the spring, the Jack Army will not be in attendance to cheer their side on as the play-off fight intensifies in this frantic and frenetic end to the extended 2019-20 season.
Cooper and his players would prefer to me strutting their stuff in front of a full Liberty, but they have tried to make a new situation more straightforward by training at their home ground in recent weeks.
Those sessions have included training games where the Swans squad have worn their match kits in order to get some reference for what to expect.
And Cooper hopes it will stand them in good stead as they look to build on that encouraging result on Teesside.
"We've done quite a bit of preparation for playing with the Liberty empty, to be honest," said the head coach.
"We've utilised the availability of the Liberty quite a bit. We have been playing friendly games and practice matches, you ask players to put kit on and get as close to a proper match situation as you can.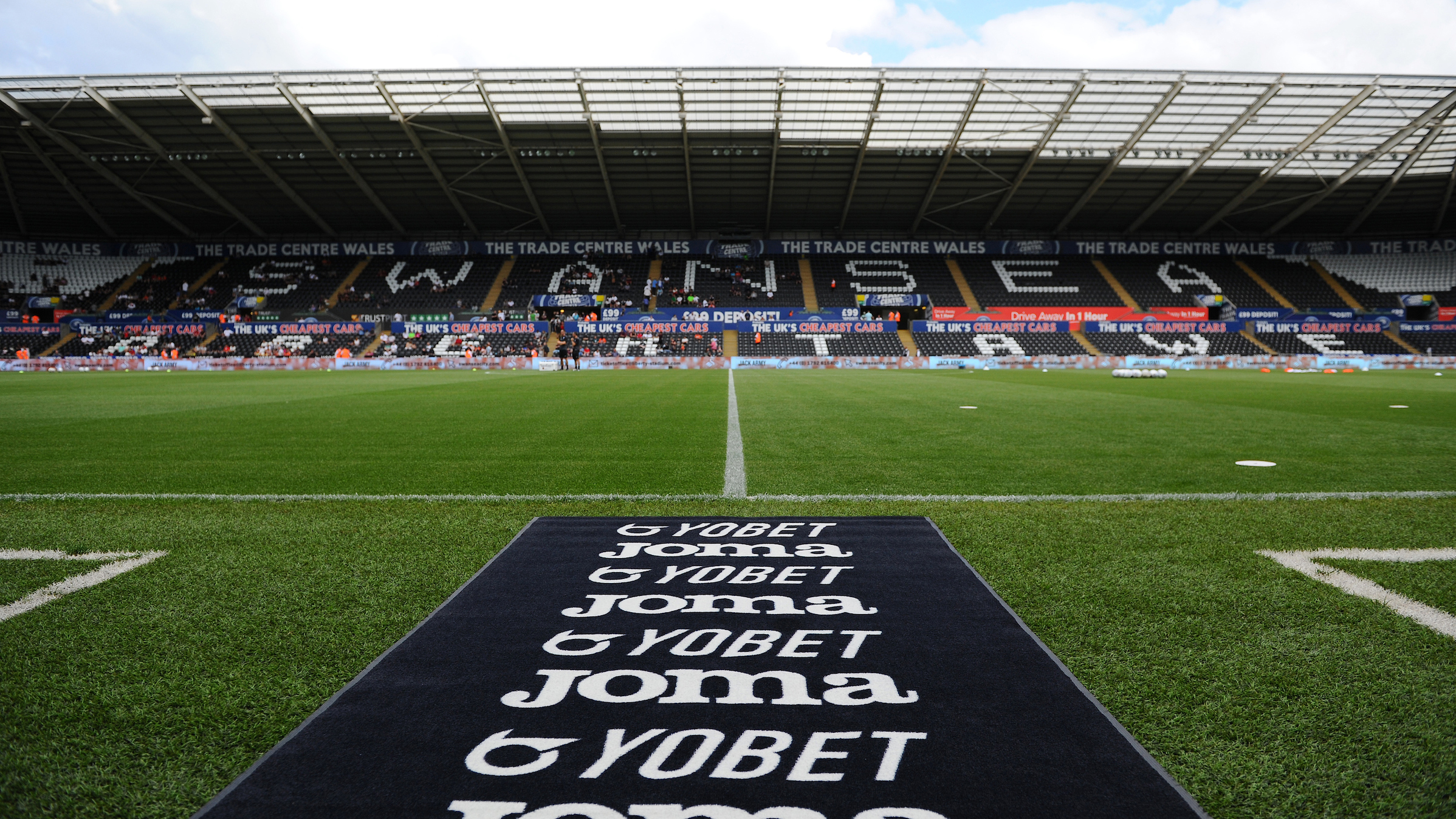 "We have tried our best to replicate that as much as we can. I don't think anything will be quite how is really is, but we're looking forward to it. It's always a great place to be.
"Also, when we played our friendly games at Cardiff we rocked up in our kit and walked in and played.
"So, we've had experience of the differences and that was a good message in terms of showing you can prepare differently for games."
But Cooper acknowledges it will not be the same without the Swans fans in attendance, and he is already looking forward to the day when supporters are allowed back into stadiums.
"We know for so many people, supporting their local team in their own stadium is a big part of their lives," said Cooper.
"I know there will be a lot of people looking at how teams fare playing in empty stadiums, but we want to be back playing in front of our own fans as soon as possible.
"It may be a little way away, but the quicker those days come back the better for us."