Steve Cooper | We know what this means to our city and community
27th May 2021
First team
Steve Cooper says Swansea City's biggest motivation at Wembley this weekend will be to deliver success to the Jack Army.
The Swans can secure a return to the Premier League if they emerge victorious against Brentford in the Championship play-off final.
It would end a three-year absence from the top-flight, and bring down the curtain on a gruelling campaign in fine style.
It would also put no shortage of smiles on faces among the club's supporters, after a 14-month period where they have been unable to attend games.
Swansea and the surrounding community had been hit hard by the effect of the Covid-19 pandemic, and Cooper and his players hope they can provide joy and reason for celebration in difficult times.
"Of course, this is why you are in the Championship, we want to get to the Premier League," he said.
"There are two ways of doing it, either automatically or through the play-offs, and we have managed to give ourselves a chance of getting through the play-offs.
"It would mean everything. The club has been there before, quite some time before I was here, and that journey was a special one.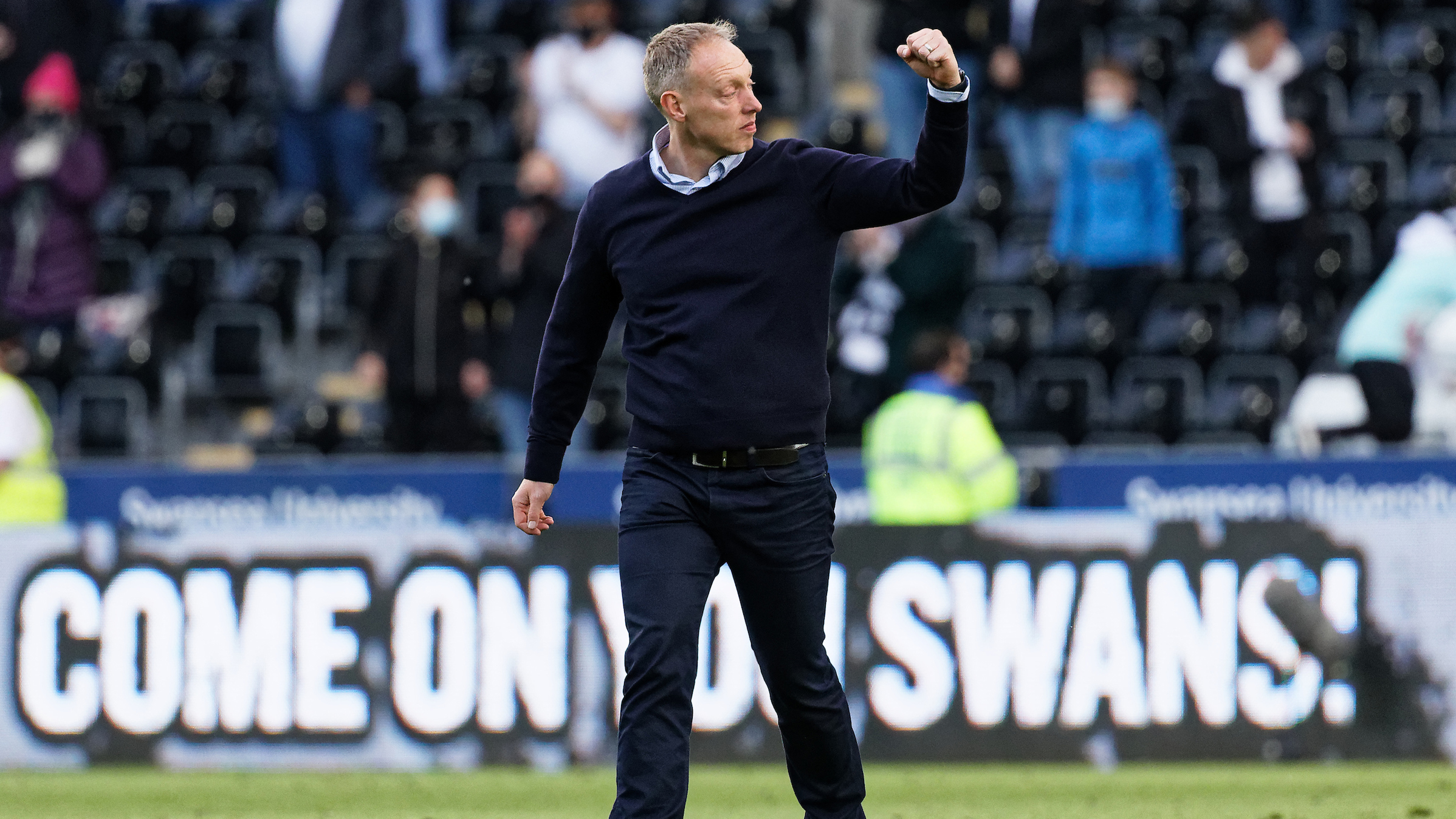 "Then it was taken away through relegation, and you have to re-establish yourself and rebuild with a different identity.
"We have got to the last game of this season and given ourselves a 50/50 chance of winning – which is what a final is – and it is something we really have to go for.
"It would mean everything to the city, it would mean everything to the club and everyone is aware of that.
"We talk about it at length, amongst the players and staff, and it is a massive motivation to get the job done.
"At the same time, we have to focus on the job at hand and what it takes to get it done; the performance, the mentality and winning the game.
"I can assure supporters we know exactly what it means, and it is our biggest motivation."