Steve Cooper | We want to put our best foot forward
27th January 2021
First team
Steve Cooper has acknowledged the quality Brentford possess, but the head coach is far more concerned with making sure Swansea City show their own abilities when the sides meet at the Liberty Stadium tonight.
The midweek clash under the lights in SA1 comes with both sides in good form.
The Swans entered the week second in the table and are on a seven-match unbeaten run in all competitions, while they are also 10 games unbeaten on their own patch.
Brentford, meanwhile, sit fourth in the standings, two points behind the Swans with a game in hand on the back of a 16-match sequence without a loss in the league.
It sets up an intriguing contest between two sides who faced each other in the play-offs last season, and Cooper has his sights set on ensuring the hosts put their best foot forward and put on a performance for their absent supporters. 
"On their day they can be a good team, but so can we," said Cooper.
"If you worry too much about the opposition, you are not worrying about yourselves.
"We respect all our opponents, this league can catch you when you are not looking.
"So, there will be no difference in approach, we will respect where we think they have strength.
"But we will also be aware of where we think we can exploit weaknesses.
"We have to focus on what we can control; our performance, our idea of what we think it takes to win the game.
"It should be a good one. Any game at the Liberty is a good one for us, and there are lots of games that we've played and I've thought it would be great if the supporters were there. This is another one.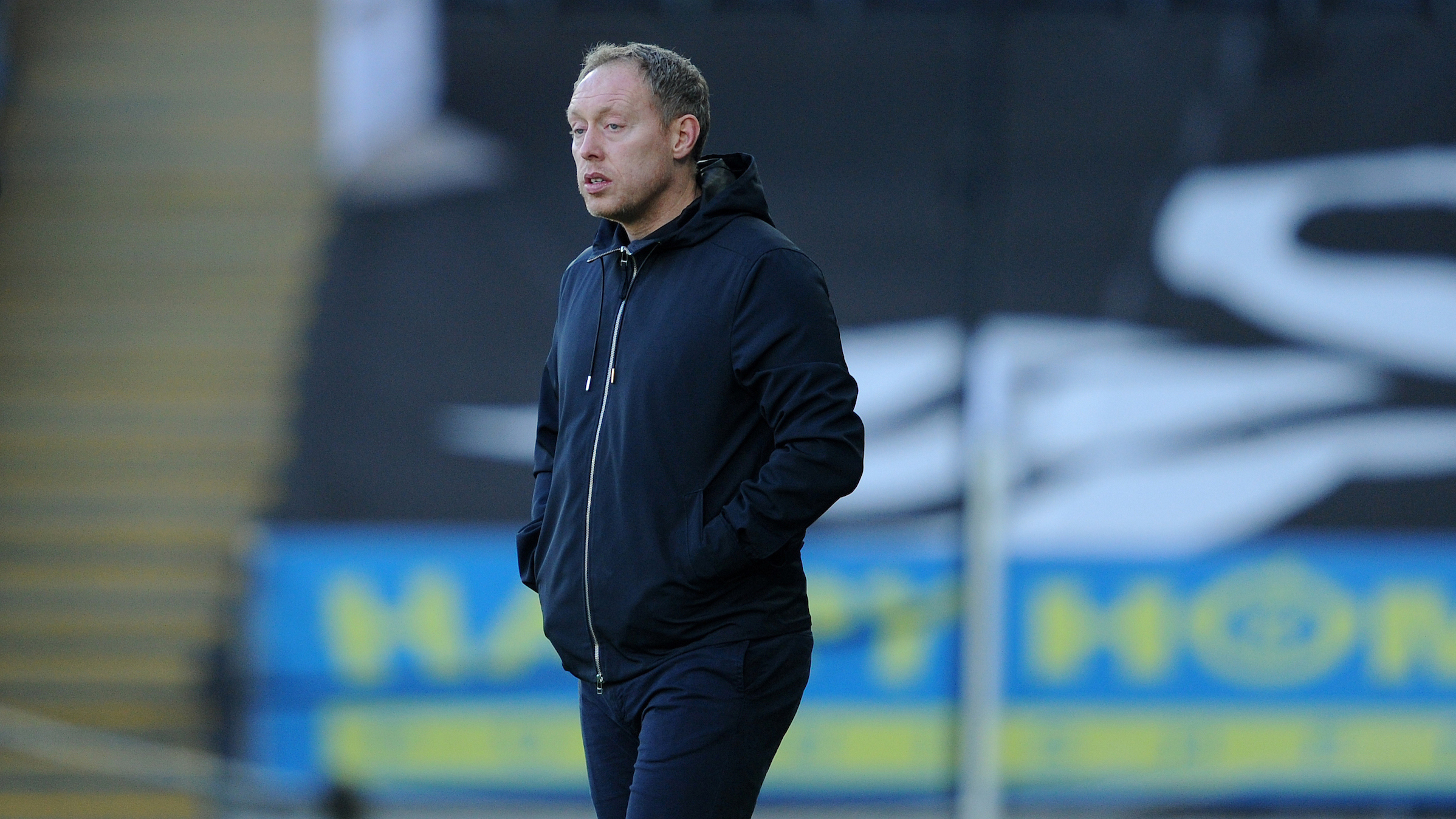 "We always bear in mind we have to do our best to make them as happy as we can while they are at home.
"They are who we are doing it for, they are not as fortunate as we are. This is our next chance to put on a good performance to win a game for them, and we are going to go for it."
Cooper also spoke of the positive atmosphere around the squad and staff at the club's Fairwood training base, and the strong focus being shown by all connected with the first-team set-up.
It's a climate he is keen to nurture as the second half of the season starts in earnest.
"There is a real buzz around the training ground. The players and staff are getting on well with each other, but are also very determined and focused to keep striving to improve," he added.
"That is really important, and you recognise it when you have that. Everyone is working in the moment, and my job is to make sure we do not take any backwards steps on that or show any complacency.
"I think that's what a high-performing culture is. It's always been our aim to have that, and everyone is enjoying their work at the moment.
"Long may that continue."