Steve Cooper | We will not lie down
15th July 2020
First team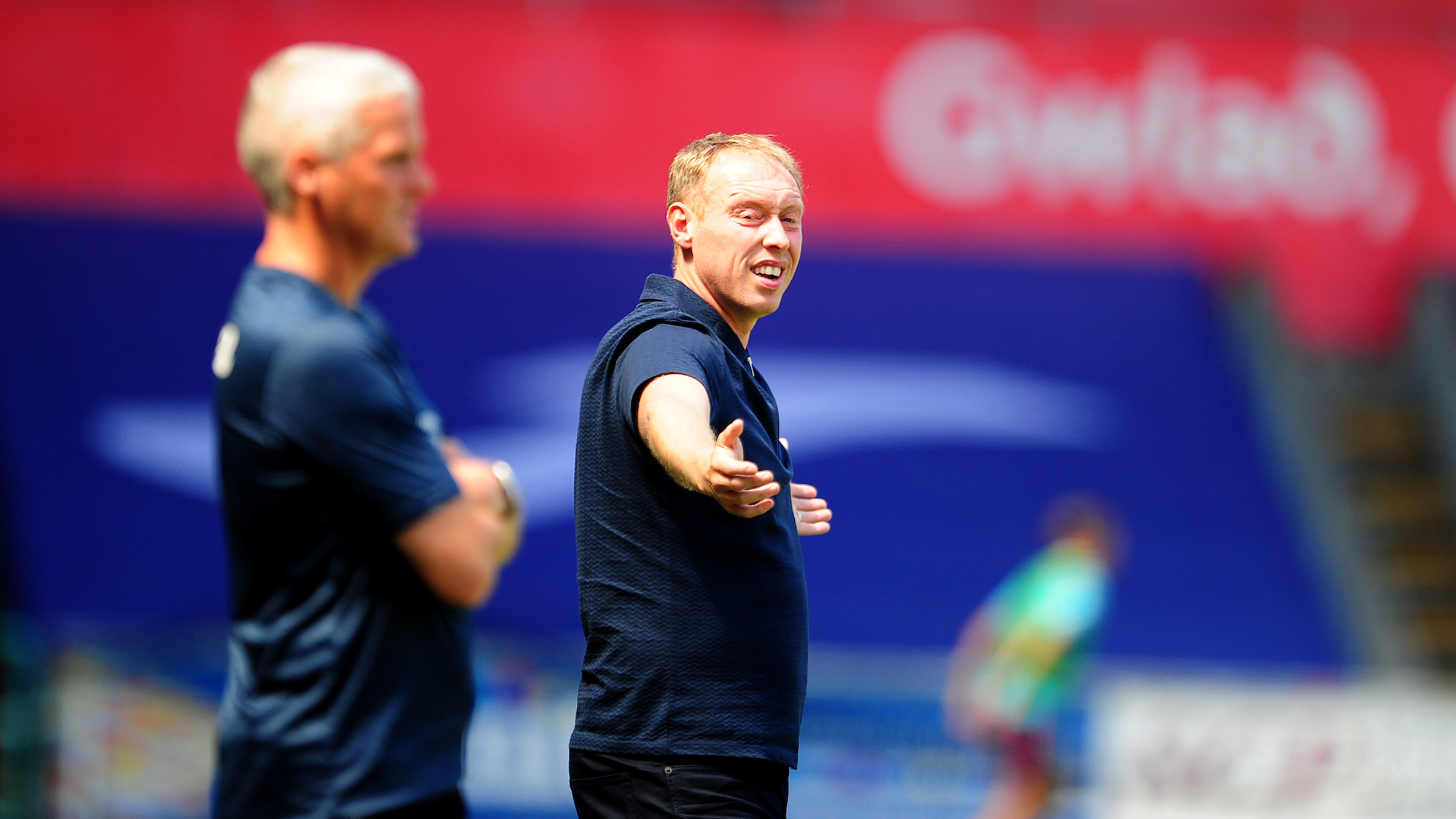 Steve Cooper says Swansea City face Nottingham Forest this evening with the fire still burning in their bellies as they look to force their way into the Championship play-off places.
Defeat to Leeds on Sunday prevented the Swans climbing into the top six with the elongated 2019-20 campaign hurrying to its conclusion.
A run of three games in eight days begins in the East Midlands with a meeting with a Forest side who currently occupy one of those play-off spots.
Results on Tuesday night mean the picture has altered for Cooper's side, who now sit eighth in the table with a deficit of four points to those in the play-off berths.
But, as it did beforehand, the onus remains on the Swans to take care of their own business and get the results that will give them the best-possible chance.
And head coach Cooper could sense the resolve among his players, even in the wake of that late loss to Leeds.
"The picture is changing with every game, we just have to try and win the rest of our games," said Cooper.
"The dressing room was down after the Leeds game, as you would expect, but I could sense there is still a fire in the belly there.
"They know we deserved more, and we want to be able to keep those performance levels and take it into this game on Wednesday.
"We cannot change what has happened, no matter how painful. But you have a choice, you either lie down and cry or you take the attitude that you use it to make us stronger.
"That's what we'll be doing, and we'll be going to the end, don't worry about that."