Supporter guide for Swansea City v Hull City
10th September 2021
Club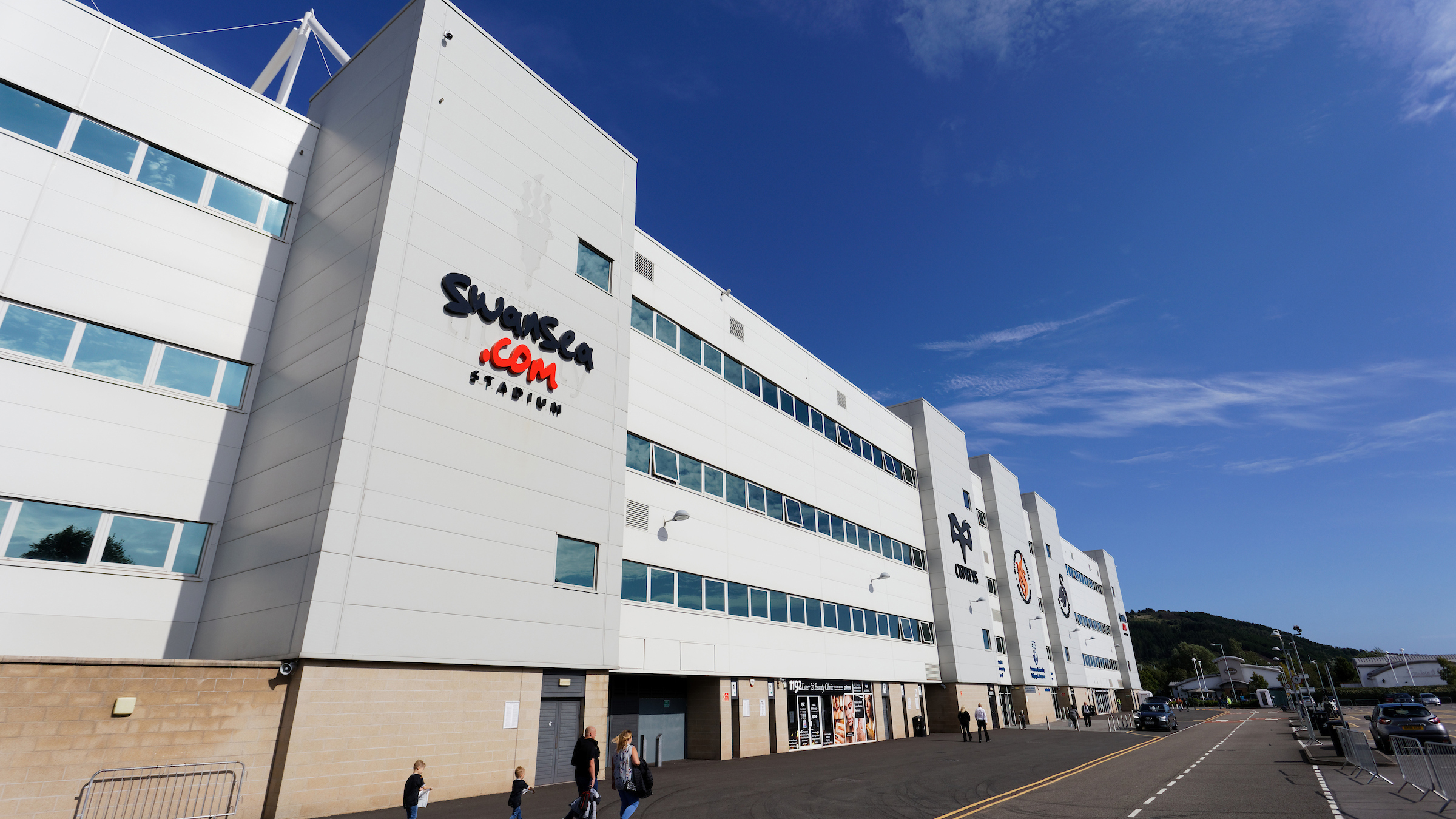 If you are heading to the Swansea.com Stadium tomorrow, read the below information for everything you need to know.
Fans are reminded that they must adhere to the code of conduct found HERE.
Tickets
Swansea City announced at the end of August, that ALL general admission season ticket holders would receive a new and updated season ticket card. The announcement can be found HERE.
All season tickets holders should have now received their new season ticket card, which means their old card will immediately become inactive. We encourage supporters to destroy and dispose of their old ticket to ensure they use the correct card going forward.
Season ticket holders who have not yet received their season ticket, should email ticketing@swanseacity.com. After contacting the ticket office, supporters will be sent a print at home match ticket for their season ticket seat for the Hull City and Millwall home fixtures, which is generated via email. Once you have been sent these, your season ticket card will not permit entry to the stadium.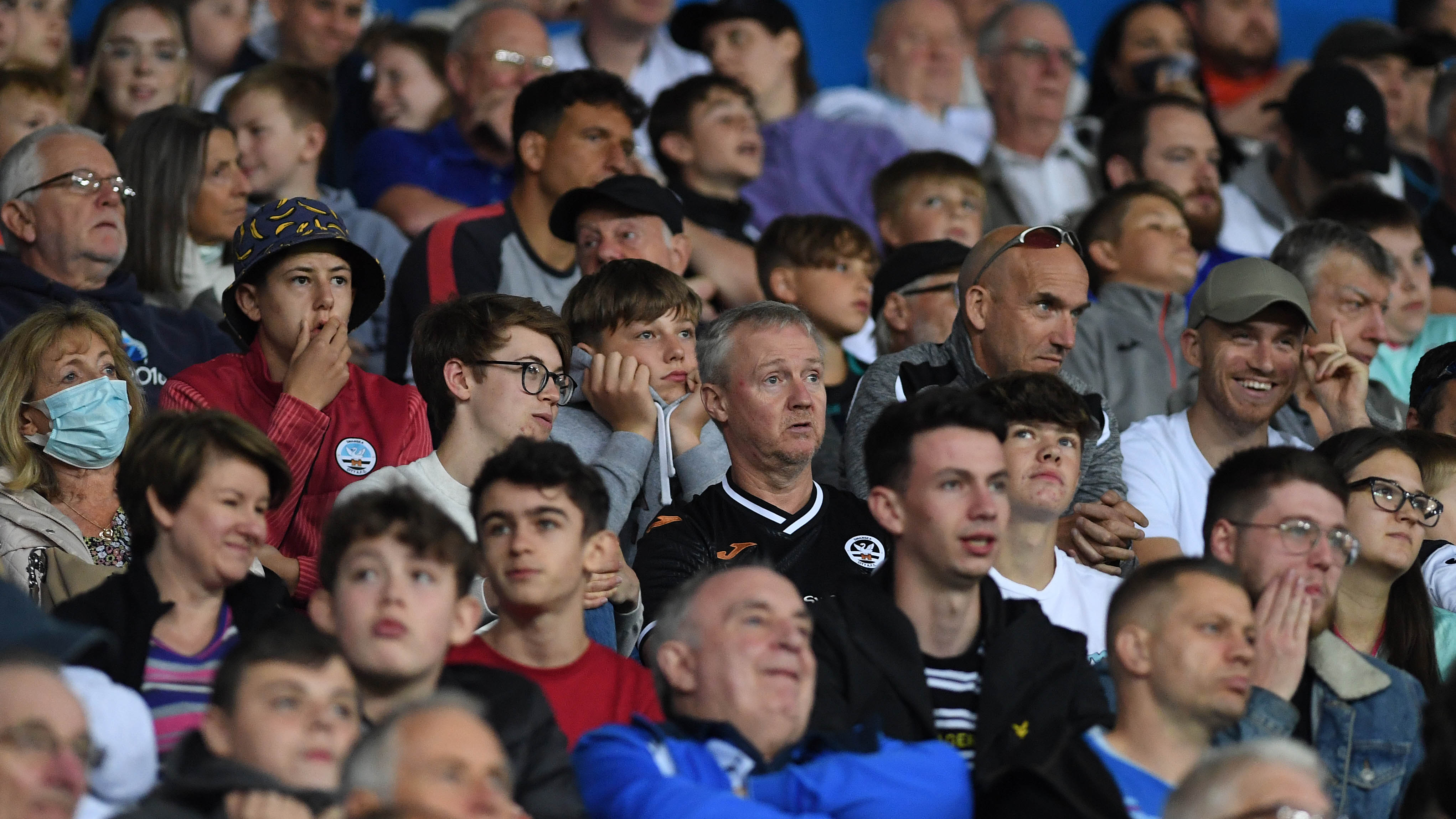 Digital tickets
All current season ticket holders can make use of a digital ticket through the Swans app, providing they have linked their season ticket to their Swans Club Account correctly. Fans are encouraged to click HERE to log in to our website and check if they have linked their ticket to their email address.
The in-app ticket is now a QR code so fans are reminded to update their apps to ensure the right barcode is being used. Full information on in-app ticketing can be found HERE.
Fans are reminded that the digital ticket is not essential and either the physical ticket card can be utilised OR the in-app ticket.
Contact us
Fans who require support are asked to email ticketing@swanseacity.com in the first instance as supporters will receive a quicker response.
Alternatively, the ticket office will be open for in-person visits today (Friday, September 10) until 5pm. Supporters who wish to call us may do so by calling 01792 616400 and selecting option 1.
Supporters are reminded that it's important they arrive early and ensure their ticket is ready. This includes ensuring that their mobile phone is charged and able to be scanned, if this is the method they choose to use on entry.
If fans arrive late, we may be unable to resolve issues prior to kick-off.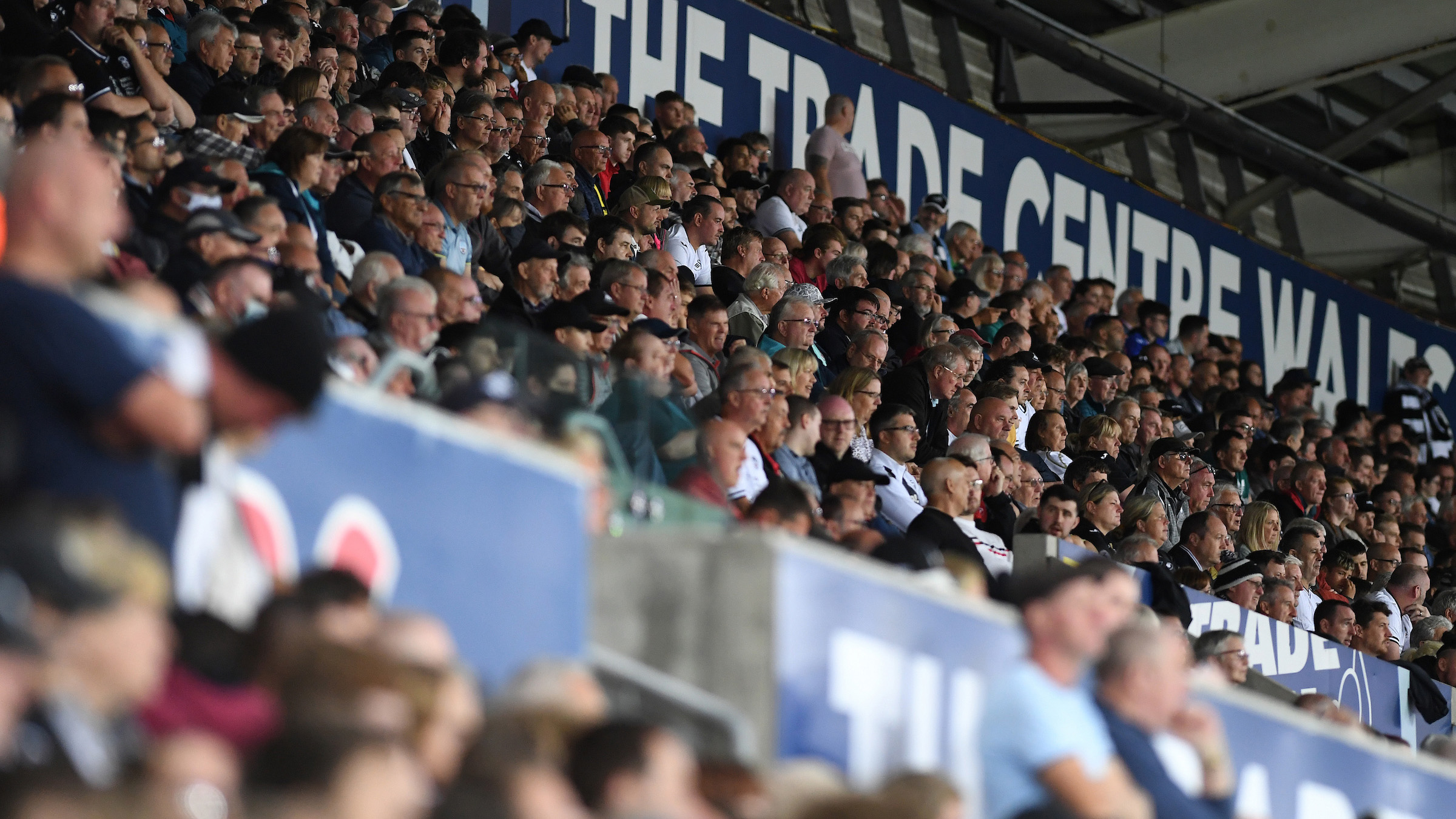 Turnstiles
Whilst the change of season ticket cards will eradicate some of the issues related to the old cards, the length of queues and the time required to admit supporters is not simply due to how the cards and tickets work in conjunction with the turnstiles.
We wish to respectfully request that supporters also assist us, themselves and their fellow supporters by arriving at the Swansea.com Stadium as early as possible on match days going forward as this will assist greatly in the process of us admitting everyone to the stadium. Turnstiles will open 90 minutes before kick-off and fans are advised to enter early to avoid queues and ensure their ticket is working as it should.
As aforementioned, the new full height turnstiles are now in operation at the stadium. Fans should scan their new season ticket on the digital reader and push the gate to move through. Supporters are reminded, new season ticket cards will look as follows: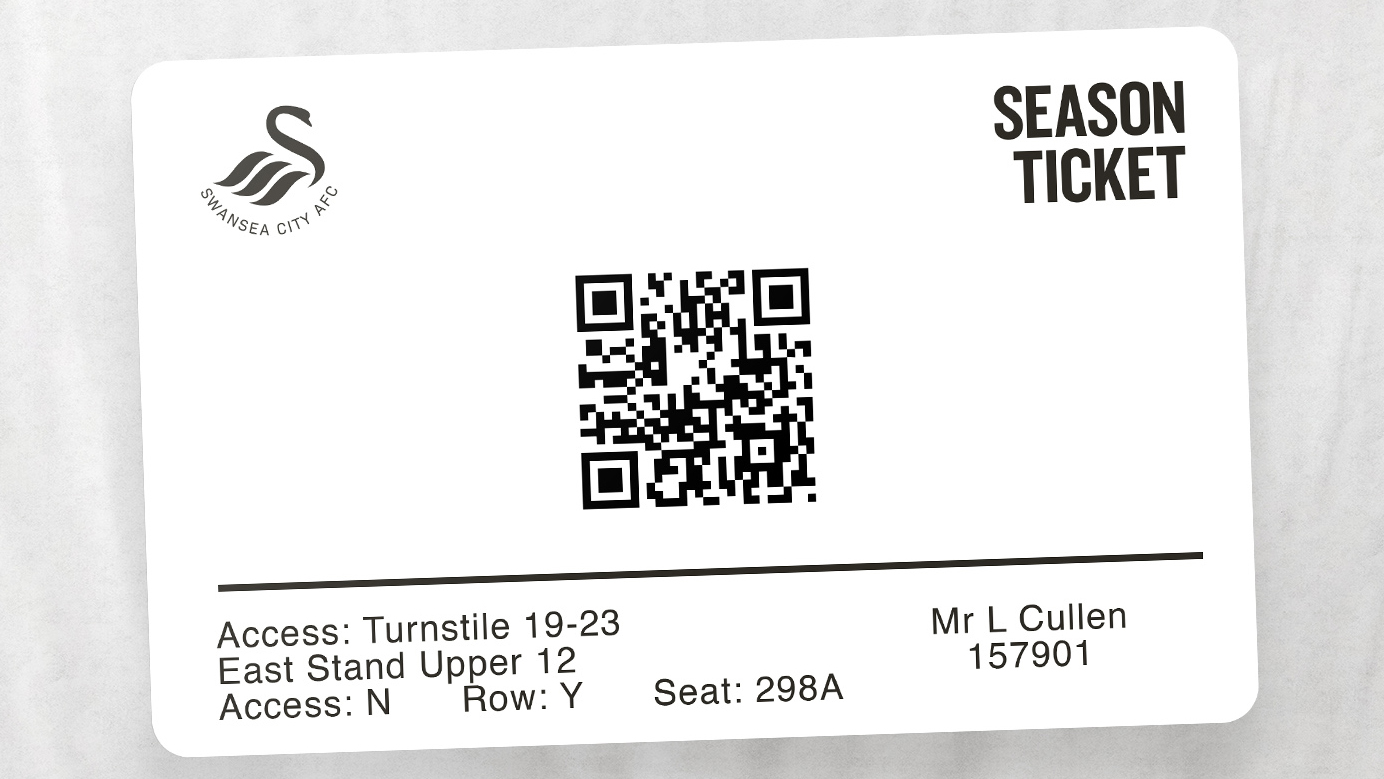 We ask that supporters move through the turnstiles after scanning their card/app in a timely manner. We would also ask supporters who are queuing to enter the stadium to respectfully allow the supporter ahead of them to safely enter the stadium prior to attempting to scan their season ticket card. To reduce queue size, fans are reminded to turn up early.
Please note that staff will be available to provide assistance for anyone who needs, or wishes, to use the larger circumference pass gate.
Club Shop
The club shop will be open between 9.30am and 5.30pm on Saturday, September 11. Full opening hours can be found on the store website HERE.
Cashless stadium
Fans are reminded that the Swansea.com Stadium is now cashless across the concourse and hospitality areas.
The decision was made in response to the Covid-19 pandemic, as we seek to minimise touch points wherever possible, with many other businesses following suit.
We believe this will provide a more efficient service in the concourses, making queue times shorter and providing better service levels for fans. 
To confirm, the cashless element will not be introduced to the Swansea.com club shop, with cash and card both still accepted there.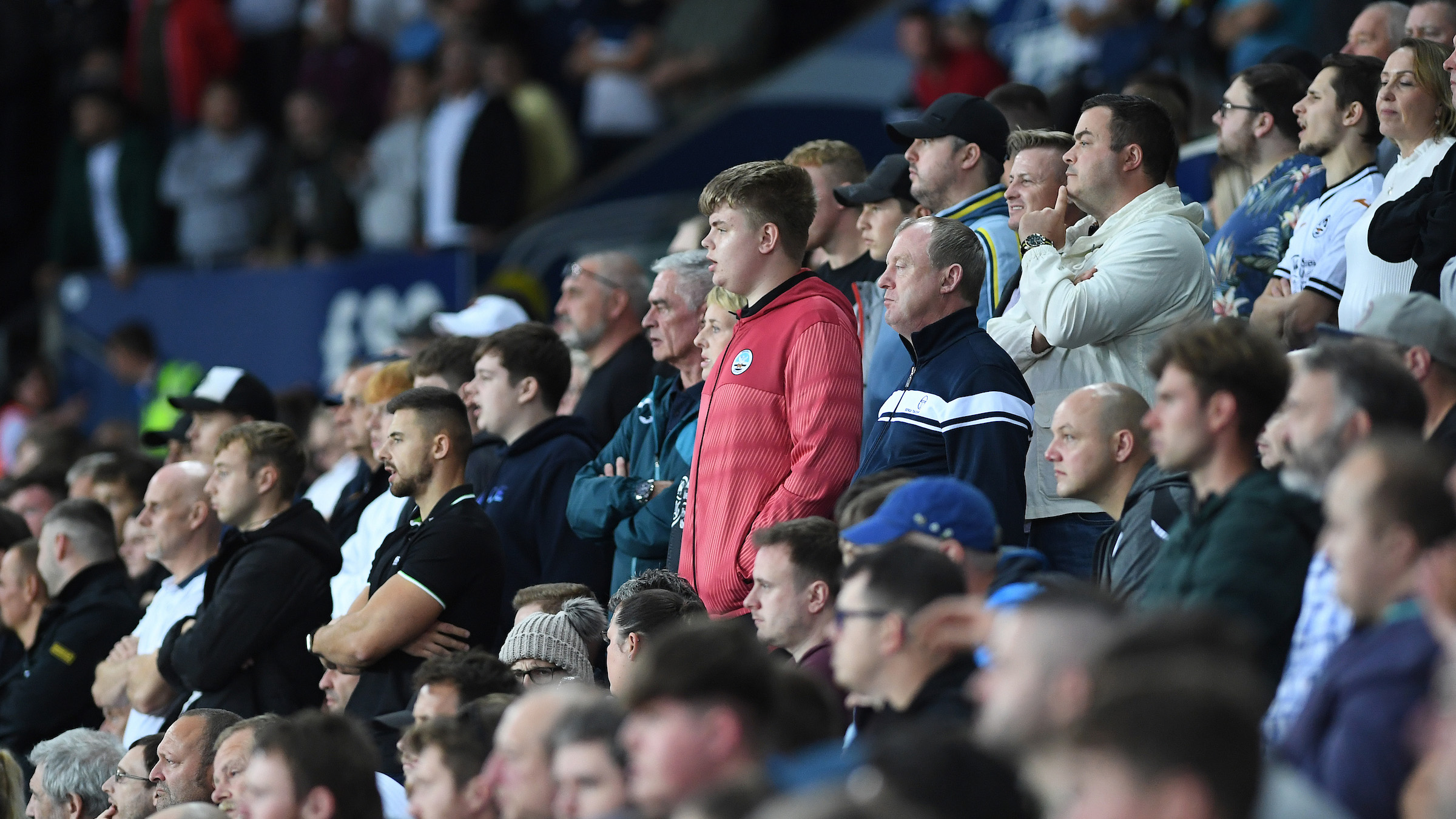 Catering
There will be a variety of food – with vegan and vegetarian options available - including the Lewis' Vetch pasty, pies, rissoles, hot dogs, chicken burgers and chips available with a selection of sauces including, nacho cheese, curry and gravy. 
Turnstiles will be open 90 minutes before kick-off, with fans able to receive reduced prices from £3.50 per pint for Carling, Worthington and Stowford Press and from £4 for Pravha, along with a selection of food and drink offers between the below times:
Offer in concourses between 1.30pm and 2.15pm 

Offer in the Riverside lounge from 1pm and 2.15pm 
There will also be offers available, including a Vetch pasty and a selected pint for just £5.50 at concourse outlets for the first 45 minutes of turnstiles opening (75 minutes in the Riverside Lounge).
Hospitality
Hospitality guests will be able to order drinks to their table via the 'Zapaygo' App. All guests will receive an email with details on how to use the app and lounge hosts will also be able to assist.
Guests are reminded that we are now operating a cashless stadium.
Parking
There will be parking available at the Landore Park and Walk (adjacent to the Council Park and Ride facility), at a charge.