Swans Ladies face champions in opener
28th July 2019
Ladies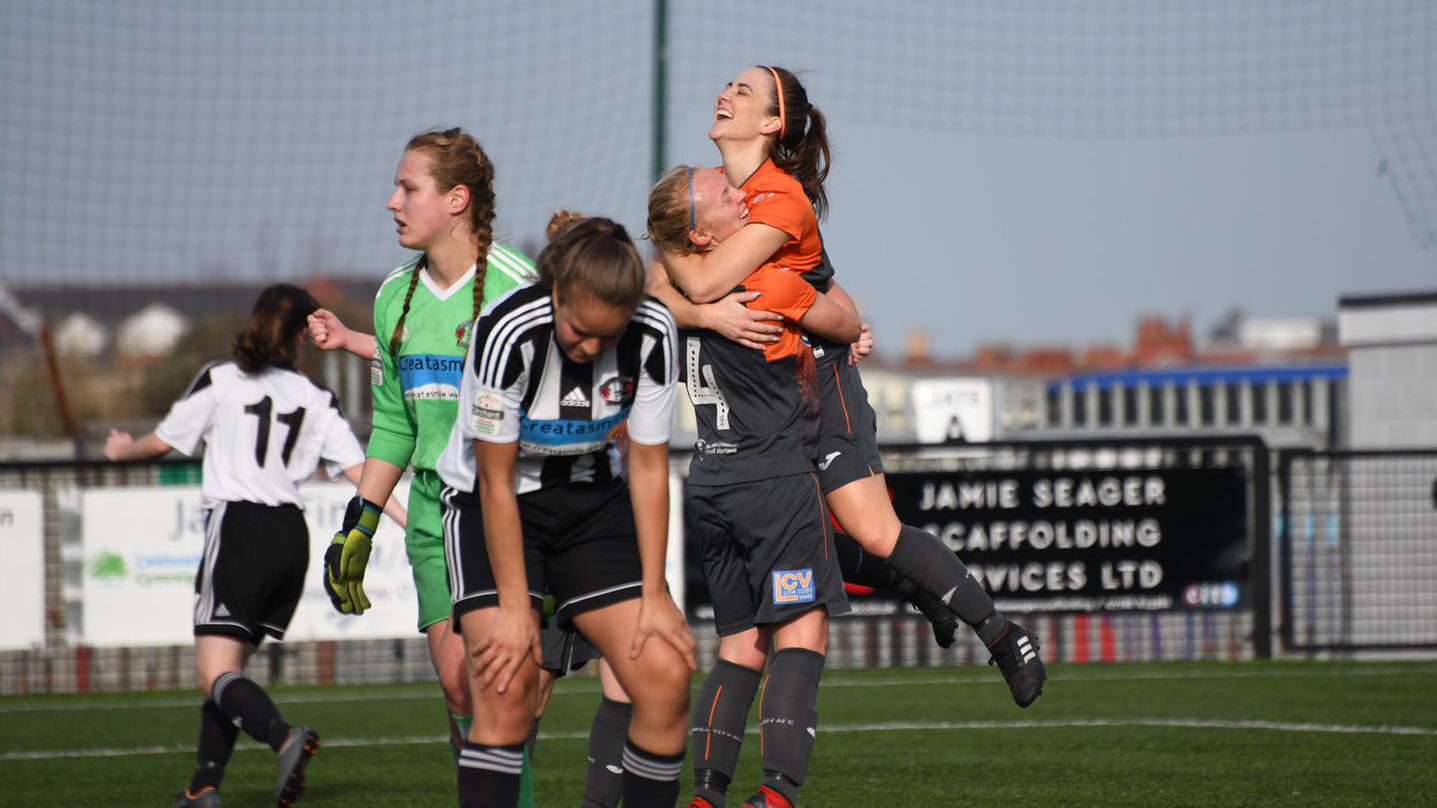 Runners-up Swansea City Ladies will face defending champions Cardiff Met in the opening fixture of the Welsh Premier Women's League season.
Ian Owen's side kick off their campaign against a Met side which went on to complete a domestic treble in 2018-19, adding the FAW Women's Cup and League Cup to their trophy cabinet.
In a busy opening month, the league opener against Met (September 8) and the first home game of the season against Aberystwyth Town (September 22) come inbetween three League Cup matches.
Having finished runners-up to Met in the league, Owen's side will also look to go one better in the League Cup, having falling to their Cardiff counterparts in the final last season.
And manager Owen is hopeful the team's preparations over the summer will ensure they are in prime shape come the opening fixture with the champions.
"Pre-season is going well," said Owen. "Our fitness levels are rising by the session and already I can see there is a hunger amongst the players to improve on last season's performance.
"Our first league match just happens to put us up against Cardiff Met. We are under no illusions this will be a tough game and even at that early stage I believe it will play a big part in who will challenge for the title.
"The game as always will be a great advert for our league and the female game in general - it will certainly be one not to miss."
2019-20 fixtures
Sunday, Sept 1, 2019 – WPWL Cup
Sunday, Sept 8, 2019 – Cardiff Met Women v Swansea City Ladies
Sunday, Sept 15, 2019 – WPWL Cup
Sunday, Sept 22, 2019 – Swansea City Ladies v Aberystwyth Town Ladies
Sunday, Sept 29, 2019 – WPWL Cup
Sunday, Oct 6, 2019 – Llandudno Ladies FC v Swansea City Ladies
Sunday, Oct 20, 2019 – FAW Women's Cup – Swansea City Ladies v Dafen Welfare
Sunday, Oct 27, 2019 - Swansea City Ladies v Cardiff City FC Women
Sunday, Nov 3, 2019 – WPWL Cup
Sunday, Nov 10, 2019 –  Swansea City Ladies v Abergavenny Women
Sunday, Nov 17, 2019 – FAW Women's Cup
Sunday, Nov 24, 2019 – Port Talbot Town Ladies v Swansea City Ladies 
Sunday, Dec 8, 2019 – Swansea City Ladies v Rhyl Ladies FC
Sunday, Nov 15, 2019 – – Cyncoed Ladies v Swansea City Ladies 
Sunday, Jan 5, 2020 – Swansea City Ladies v Cardiff Met Women
Sunday, Jan 12, 2020 – Briton Ferry Llansawel Ladies v Swansea City Ladies
Sunday, Jan 19, 2020 – Swansea City Ladies v Llandudno Ladies FC 
Sunday, Feb 2, 2020 – Aberystwyth Town Ladies v Swansea City Ladies
Sunday, Feb 9, 2020 – FAW women's Cup
Sunday, Feb 16, 2020 – Swansea City Ladies v Port Talbot Town Ladies
Sunday, Feb 23, 2020 – WPWL Cup 
Sunday, Mar 1, 2020 – Cardiff City FC Women v Swansea City Ladies
Sunday, Mar 8, 2020  – Abergavenny Women v Swansea City Ladies
Sunday, Mar 15, 2020 – FAW Women's Cup
Sunday, Mar 22, 2020 – Swansea City Ladies v Cyncoed Ladies
Sunday, Mar 29, 2020 – WPWL Cup 
Sunday, Apr 5, 2020 – Rhyl Ladies FC v Swansea City Ladies
Sunday, Apr 12, 2020– Swansea City Ladies v Briton Ferry Llansawel Ladies
Sunday, Apr 19, 2020 – FAW Women's Cup