Swansea City Ladies and WPWL support the Welsh Blood Service
11th March 2021
Ladies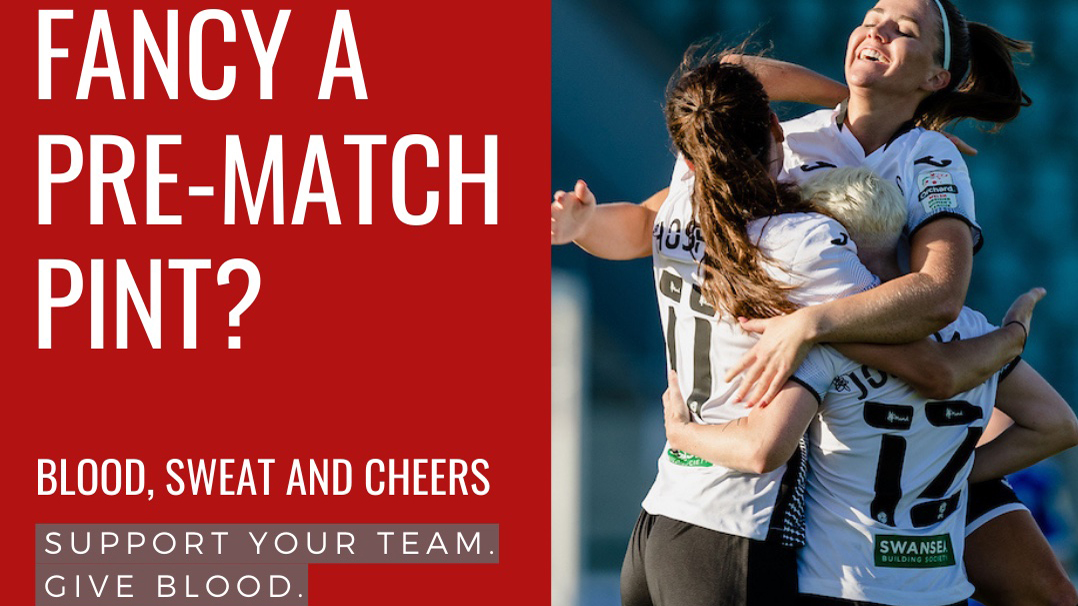 Swansea City Ladies - alongside the Welsh Premier Women's League - have partnered up with the Welsh Blood Service to raise awareness of the need for blood donations.
The Welsh Blood Service collects voluntary, non-remunerated blood donations from the general public and distributes it to hospitals all around the country.
As the Swans return to action this Sunday, for the first time since November, against Aberystwyth, they will dedicate their performance to the service.
Welsh Blood Service ambassador and Swans Ladies vice-captain Emma Beynon can't stress enough how crucial donations can be.
"The Welsh Blood Service is massively important. It can save lives and without the generosity of people giving blood, some people might not be here today," she said.
"The more people that donate means there's a higher chance of saving someone's life.
"It is definitely important and I would advise anybody who can give blood to give blood.
"It is a huge thing for the league, Swansea and all of the clubs to promote it. It gives a chance for more people to get involved with giving blood.
"Hopefully it will promote it more within Wales."
To book a blood donation appointment visit the following link: https://donorportal.wales.nhs.uk