Swansea City Ladies Genero Adran Premier fixtures confirmed
29th August 2021
Ladies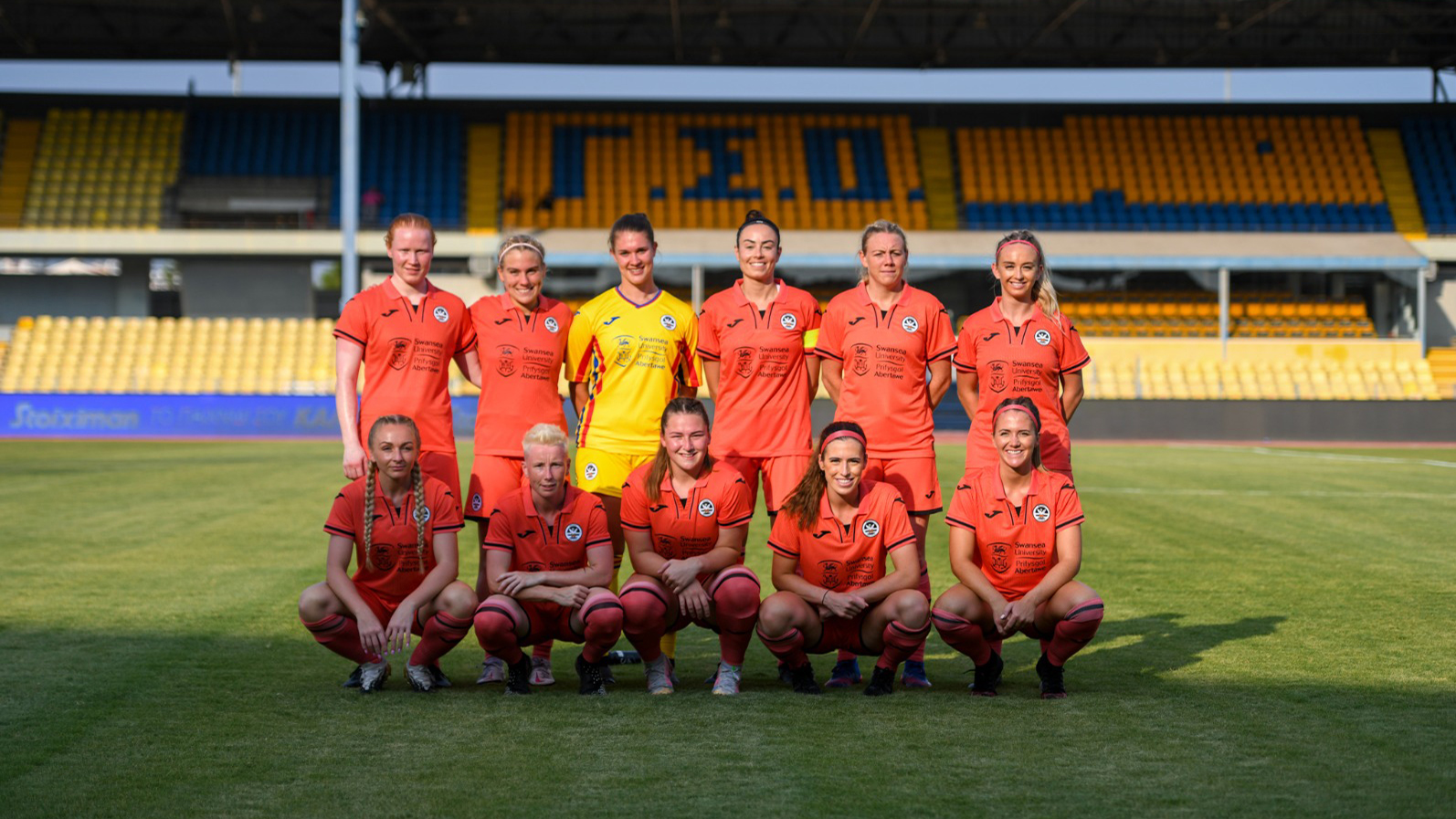 Swansea City Ladies will kick-off their Genero Adran Premier title defence in front of the Sgorio cameras against Cardiff Met at the Cyncoed Campus on Sunday, September 5.
The Swans and the Archers last met on the opening day back in 2019 with Swansea coming out on top courtesy of a second-half finish from Stacey John-Davis.
The ever eagerly-awaited derby fixtures against our rivals Cardiff City will take place on September 26 and November 21, with the first clash being played away from the home.
The second game of the season will see the defending champions travel to face the newly reformed Pontypridd Town, formerly known as Cyncoed.
The following weekend Swansea will play their first home match of the campaign as they host the newly-promoted outfit of Barry Town United.
The Swans will then begin October with a tough test against Port Talbot Town at Llandarcy; facing a side who were the only team to take any points off Swansea last season courtesy of a goalless draw.
Two away trips will then follow against Aberystwyth Town and The New Saints, who are another new addition to the Welsh top-flight.
October will then conclude with what will inevitably be an entertaining clash against Cardiff Met at Llandarcy.
November involves two home matches against Pontypridd and Cardiff City, alongside two away days as the Ladies pay a visit to Jenner Park to take on Barry Town, as well as making the short trip to Victoria Road to face Port Talbot.
Swansea will conclude the initial part of the campaign in front of a home crowd with the final two matches being against Aberystwyth and The New Saints.
Following these 14 fixtures the league - which has been restructured ahead of the new campaign - will be split into a top four and bottom four, with the sides in those respective brackets playing each other home and away.
*Please note all fixtures are provisional and subject to change.
Swansea City Ladies 2021-22 Genero Adran Premier Fixtures (home games in bold)
Sun, Sep 5 – Cardiff Met v Swansea City
Sun, Sep 12 – Pontypridd Town v Swansea City
Sun, Sep 19 – Swansea City v Barry Town United
Sun, Sep 26 – Cardiff City v Swansea City
TBC – Swansea City v Port Talbot Town
Sun, Oct 10 – Aberystwyth Town v Swansea City
Sun, Oct 24 – The New Saints v Swansea City
Sun, Oct 31 – Swansea City Cardiff Met
Sun, Nov 7 – Swansea City v Pontypridd Town
Sun, Nov 14 – Barry Town United v Swansea City
Sun, Nov 21 – Swansea City v Cardiff City
Sun, Nov 28 – Port Talbot v Swansea City
Sun, Dec 5 – Swansea City v Aberystwyth Town
Sun, Dec 12 – Swansea City v The New Saints