Swansea City Ladies' remaining WPWL fixtures confirmed
4th March 2021
Ladies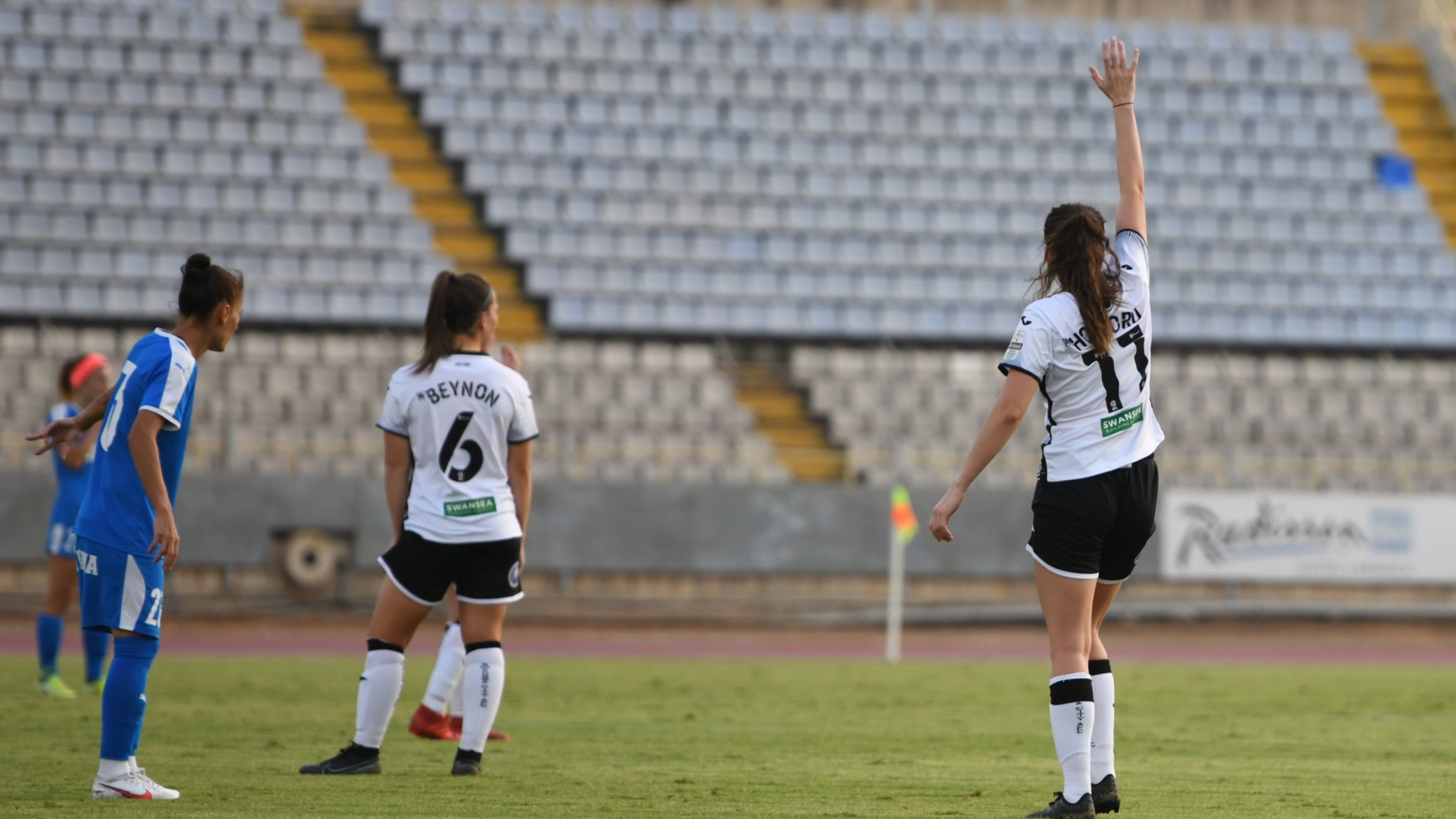 Swansea City Ladies' full fixture list for the remainder of their Welsh Premier Women's League campaign has been announced.
The Swans have played four games this season, and still have 12 games remaining as they look to defend their title.
The champions' first two fixtures were announced prior to the full fixture list, in the form of games against Aberystwyth Town and newly-promoted Cascade YC.
Colin Staples' side face an action-packed April with five matches to play out against Abergavenny, a midweek fixture against Briton Ferry, title challengers Cardiff Met and Port Talbot on home turf, as well as making the journey to Victoria Road.
The delayed season is set to end in May with the Swans welcoming rivals Cardiff City to Llandarcy.
Currently the Ladies are in second place with four wins from four matches, with only Cardiff Met ahead. However, the Archers have played a game more than the Swans.
Swansea City Ladies 2020-2021 remaining fixtures:
March
Swansea City v Aberystwyth Town: Sunday, March 14
Cascade YC v Swansea City: Sunday, March 21
Swansea City v Cyncoed: Sunday, March 28
April
Abergavenny v Swansea City: Sunday, April 4
Briton Ferry v Swansea City: Thursday, April 8
Port Talbot v Swansea City: Sunday, April 11
Cardiff Met v Swansea City: Wednesday, April 21
Cyncoed v Swansea City: Sunday, April 25
May
Swansea City v Cascade YC: Sunday, May 2
Swansea City v Abergavenny: Sunday, May 9
Aberystwyth Town v Swansea City: Sunday, May 16
Swansea City v Cardiff City: Sunday, May 23