Swansea City Ladies sign Nia Rees
17th September 2021
Ladies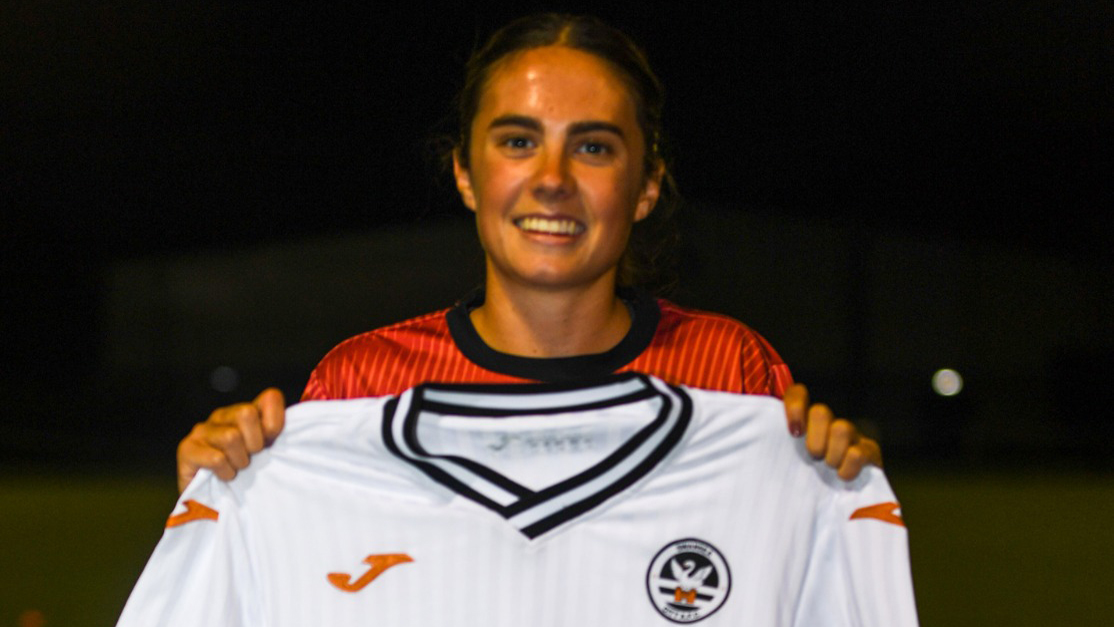 Swansea City Ladies have completed the signing of Nia Rees from National League side Cardiff City Ladies.
Rees becomes the Swans' second signing this season after previously securing the signature of Rhianne Oakley from Pontypridd Town.
The wing-back has represented Wales from under-15s all the way up to under-19s level, and has coincidentally shared the honour of representing her country alongside Oakley.
The new signing is relishing the challenge of joining a title-winning side.
"I'm really excited. They are a great team and a good group of girls, so I am looking forward to a new challenge," she said.
"I am ready for the level of intensity, the challenge and what better team is there to join than a winning one?
"I am really excited (for the season ahead) and I can't wait to get going with the girls.
"Everyone can see the potential in this group of girls and after seeing what they did in the Champions League it is definitely a good team to join.
"Hopefully, I will get to play (on Sunday against Barry). I am just very excited."