Tivonge Rushesha | I want to come back stronger and better
31st January 2021
First team
Tivonge Rushesha has set his sights on coming back better and stronger after signing a new Swansea City contract while recovering from injury.
The 18-year-old defender has put pen to paper on a one-year extension that will keep him with the club until at least the end of the 2022-23 campaign.
Rushesha, who is currently recovering after undergoing surgery on his ACL, made his first-team debut in the Carabao Cup win over Cambridge United last summer.
He was promoted to the first-team squad by Steve Cooper following lockdown last year, and is keen to recover properly and be ready to make an impact upon his return.
"It's been a tough time, obviously it's a big disappointment to have the injury and to know you are going to be out for so long," he said.
"It is still early in my rehabilitation and I know I have a long way still to go, I am hoping that pre-season might be the time when I can get back out there.
"The new contract is good because it gives me a bit more security and less pressure, as otherwise I might have been returning from the first serious injury of my career with less than a year left.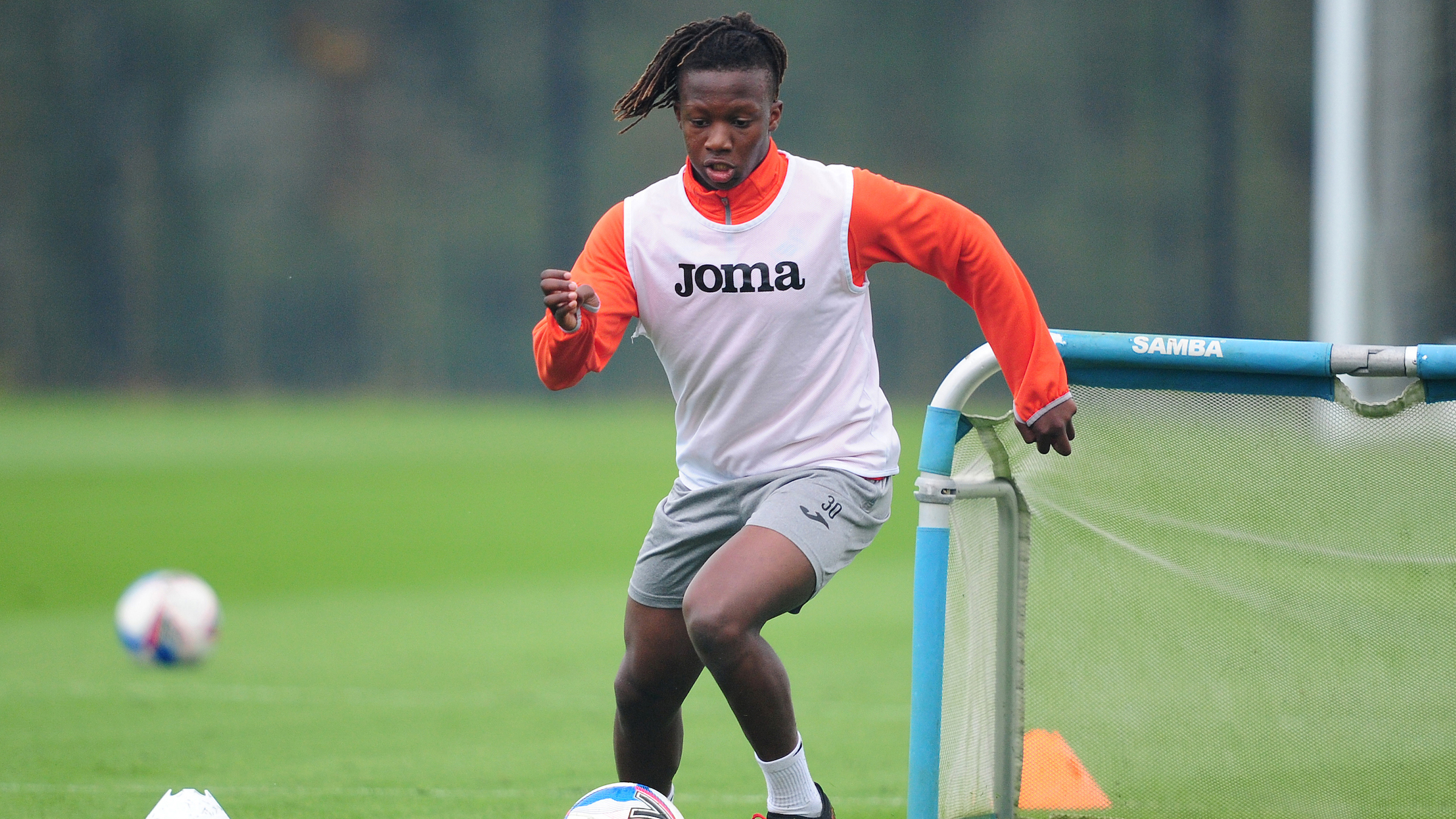 "But everyone has been really good to me, the gaffer always checks in with me to see how I am doing, and the medical staff have been excellent for me.
"The challenge now is to make sure I follow all their instructions, put the work in and look to come back and be stronger and better than I was before."
And Rushesha revealed he had also received words of support from new Swansea signing Jordan Morris.
"A lot of the boys have given me support, but Jordan Morris has been really good since he joined," added Rushesha.
"He told me he had the same injury a few years ago, and he had been able to make a full recovery and come back and perform how he wanted to.
"It's nice to hear things like that, and he has been asking me how things are going."