Togetherness is key for Steve Cooper
1st March 2021
First team
Steve Cooper believes Swansea City's togetherness and team bond can be key factors over the final Championship run-in.
The Swans head to the Potteries to take on Stoke City in midweek, looking to respond after defeats in two of their last three games.
That small sequence has been a rare setback for Swansea in a season where they have been among the division's pacesetters throughout.
Their destiny remains firmly in their own hands, despite those defeats, and Cooper knows his players are capable of finding the right response over the final 15 games of the season.
"We are at the stage of the season where you want to be playing games, we are a long way into it and the games are the defining days," said the head coach.
"We have a busy schedule until the international break and we need to stay focused and deal with the physical and mental fatigue, the travelling, and commit to every day.
"We will do that the best we can. We can't moan about anything, now is not the time for that. We are in a busy period, where games are coming thick and fast and are important.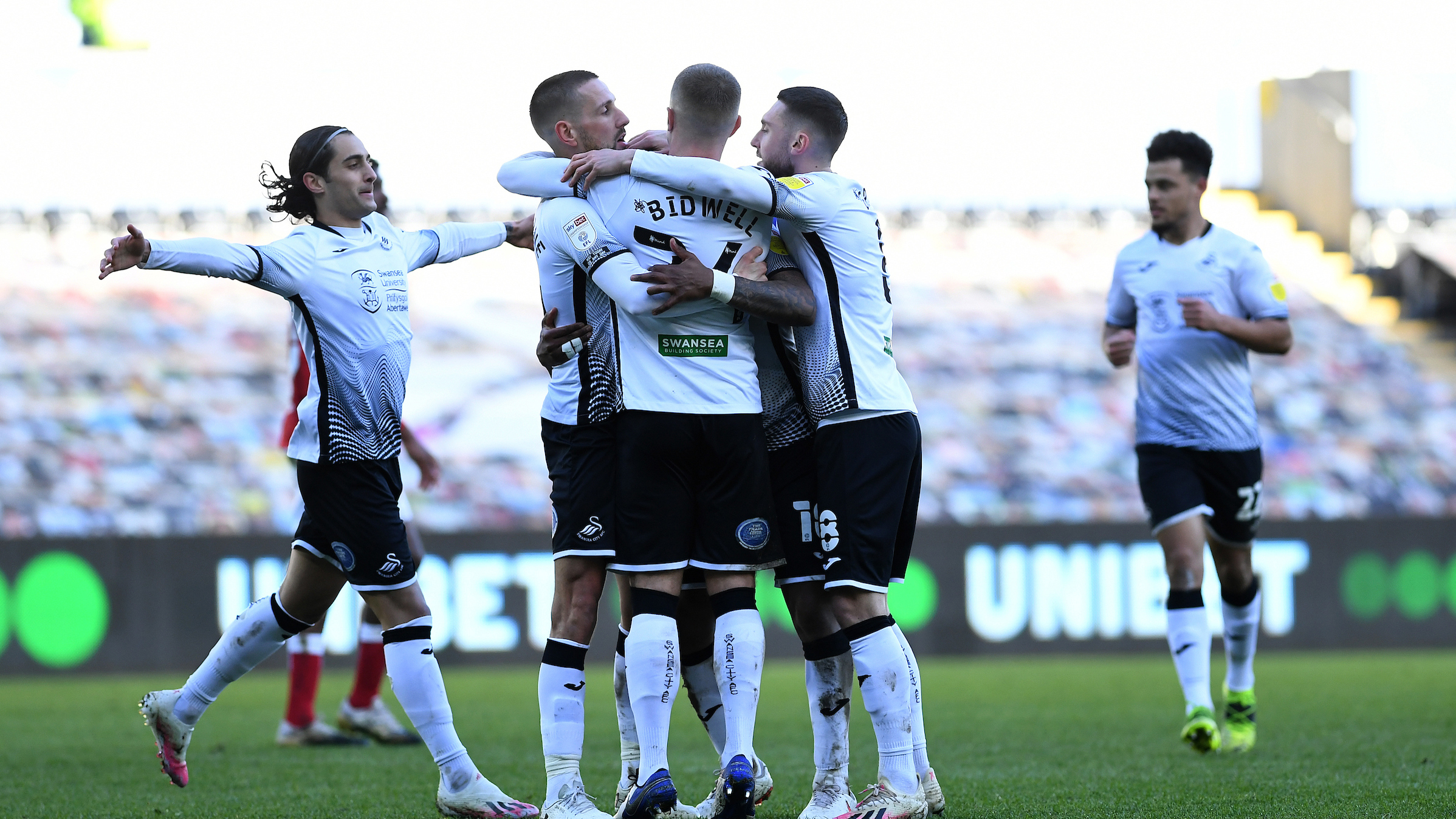 "We need to be positive about our work and what we can do, as opposed to what we can't do with injuries or squad changes.
"We've got a brilliant set of lads, who work so hard. They are a talented group who give their all every day, and can do it with style, as they have shown a number of times this season.
"So, let's carry on getting on with it. I'm enjoying it, it's been a real good journey so far this season, and we have to take every opportunity as it comes up.
"We need everybody to commit to all aspect of the game. We are not a team that will rely on individuals, although of course you need good individual actions.
"But all our work is about the team and everyone being together, and we want that to continue to be a real focal point of what we do."