Vital Statistics | The numbers behind a change of style
17th November 2021
First team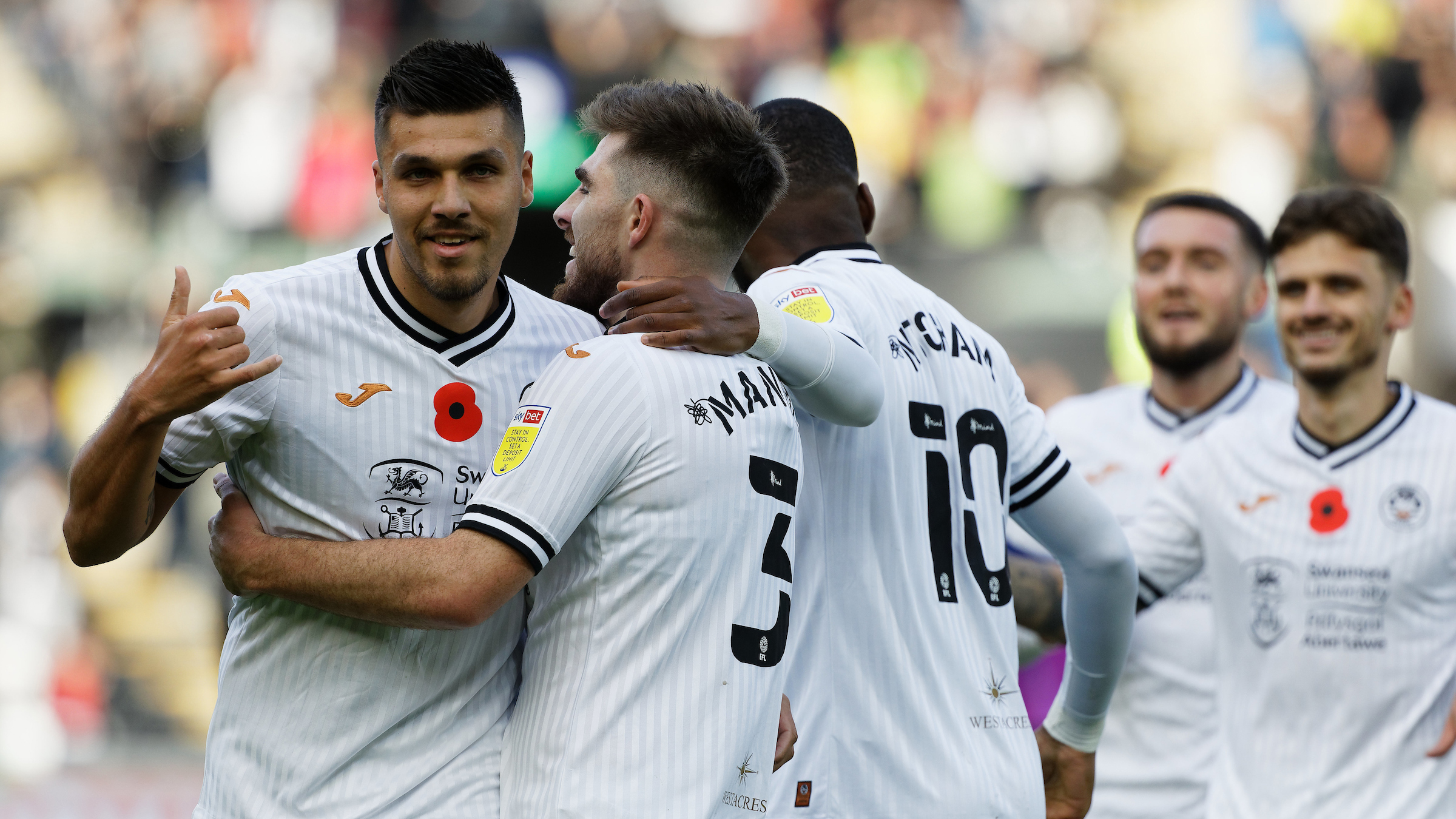 Russell Martin and his staff may still be in the early stages of their tenures at Swansea City, but there has been no question in the clarity of their vision for how they want the game to be played.
The head coach has spoken of his desire to control games through possession, with a requirement for intensity, courage on the ball and a willingness to be positive in intent.
While the Swans boss and his staff would acknowledge there is much work still to be done, there are a number of indicators that point to a side heading in the right direction.
Here, we break down a cross-section of stats and performance indicators that underline the change in playing style this season, and how the side has made strides already this term.
Possession and pass completion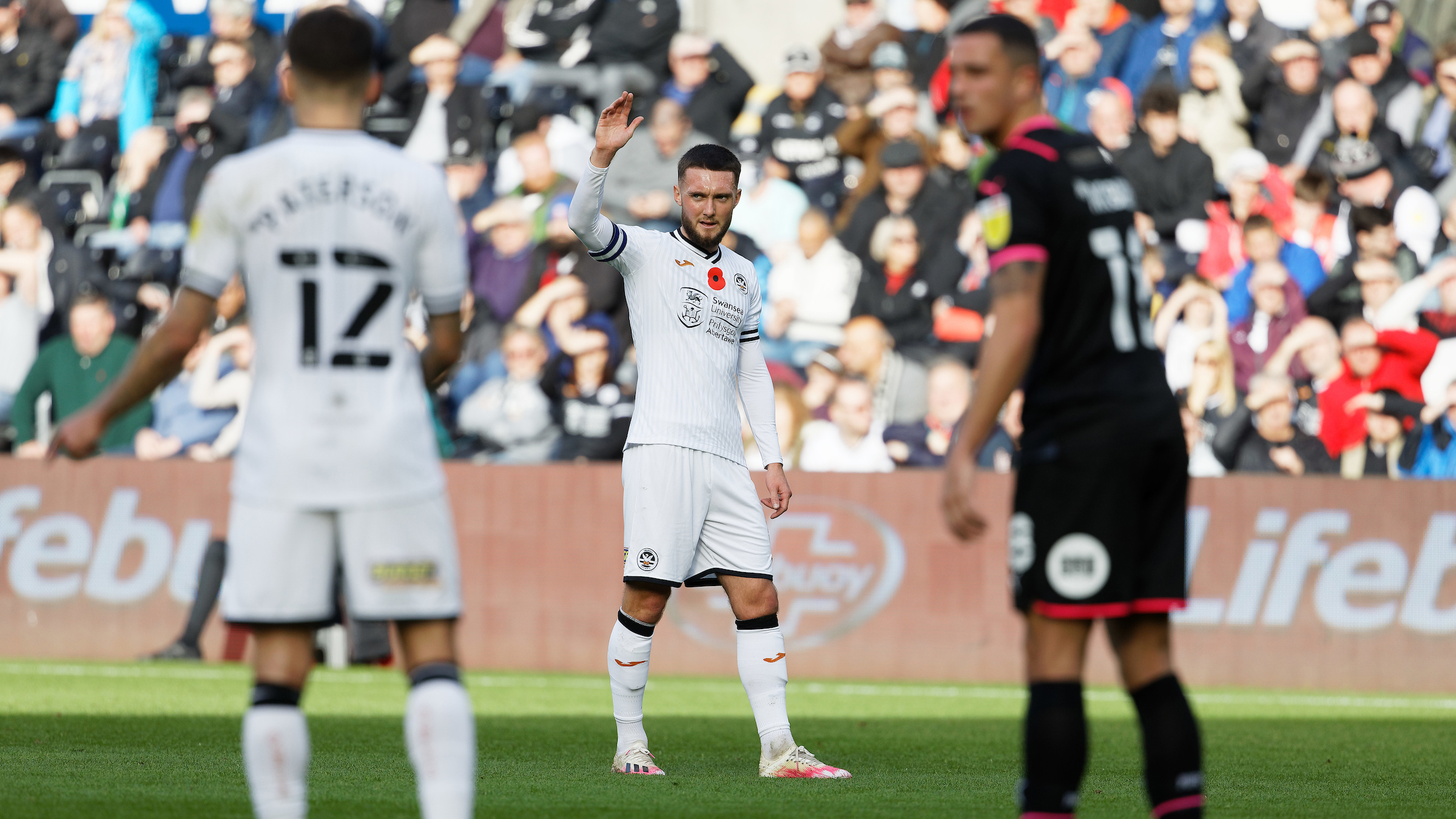 From the moment Martin was appointed, he outlined his desire to produce a side Swansea fans could be proud of, one that he enjoyed watching from the touchline, and that represented the best recent traditions of the club.
Over the last decade and more, the likes of Roberto Martinez, Brendan Rodgers, Michael Laudrup and Graham Potter produced sides who dominated games with the ball and were committed to an attractive style of play.
There were differences within their respective approaches, but these were the foundation principles for how they wanted Swansea to play.
As such, Swansea regularly enjoyed the lion's share of possession and high figures for the numbers of passes completed in games.
The figures for this season show how Martin's side are following in those traditions. The Swans have had the greater share of possession in every league game so far this term.
The average share of possession this season in all competitions is 63.4 per cent – only Brighton have faced the Swans and had a greater share of the ball - while in the league it is a division high 65 per cent.
Those figures are the highest posted since the club returned to the Championship in 2018, topping average possession percentages of 57.4 (2018-19), 52.9 (2019-20) and 50.6 (2020-21).
Swansea City average share of possession figures
2018-19 - 57.4 per cent
2019-20 - 52.9 per cent
2020-21 - 50.6 per cent
2021-22 - 63.4 per cent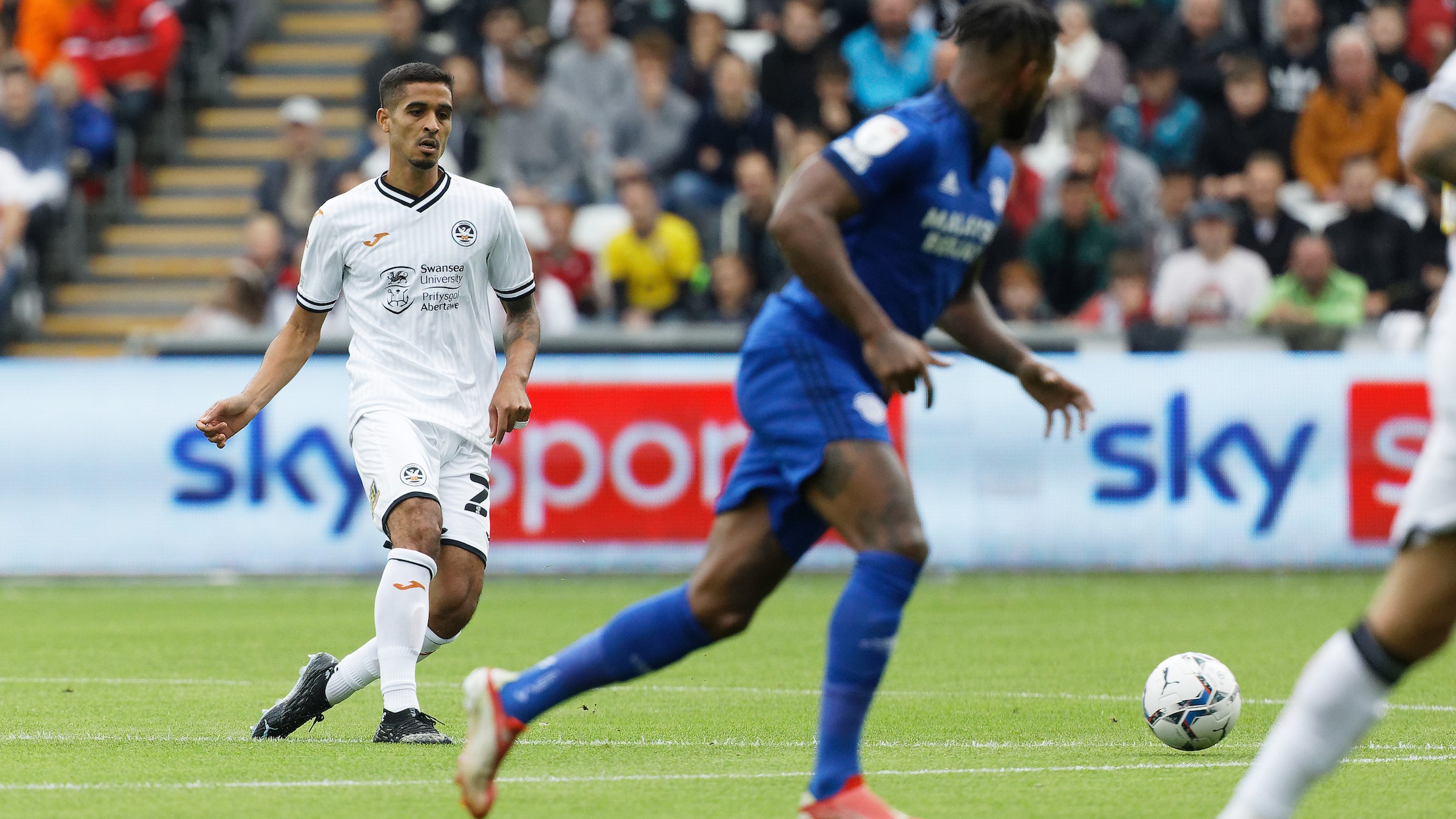 The average number of pass completions this term is also the highest when compared to recent seasons. The current average is 581 passes per game, compared to 536 (2018-19), 467 (2019-20) and 416 (2020-21).
Delve a little deeper into the high and low numbers for each season, and the numbers are even more eye-catching.
During the 2018-19 campaign Swansea's lowest share of possession came in a 3-2 win at Brentford (37.4 per cent), the greatest in a home win over Bolton (77.8) where the visitors were reduced to nine men.
In terms of passes completed, the lowest tally came in victory at Millwall (309), where the Swans played almost the entire game with 10 men following Courtney Baker-Richardson's red card, the highest came in an emphatic home win over QPR (746).
For the 2019-20 season, the lowest share of possession in any league game was 35.6 per cent in a heavy defeat at West Brom, the highest a figure of 73.8 from a dominant home victory against Birmingham.
Swansea City average number of pass completions per game
2018-19 - 536
2019-20 - 467
2020-21 - 416
2021-22 - 581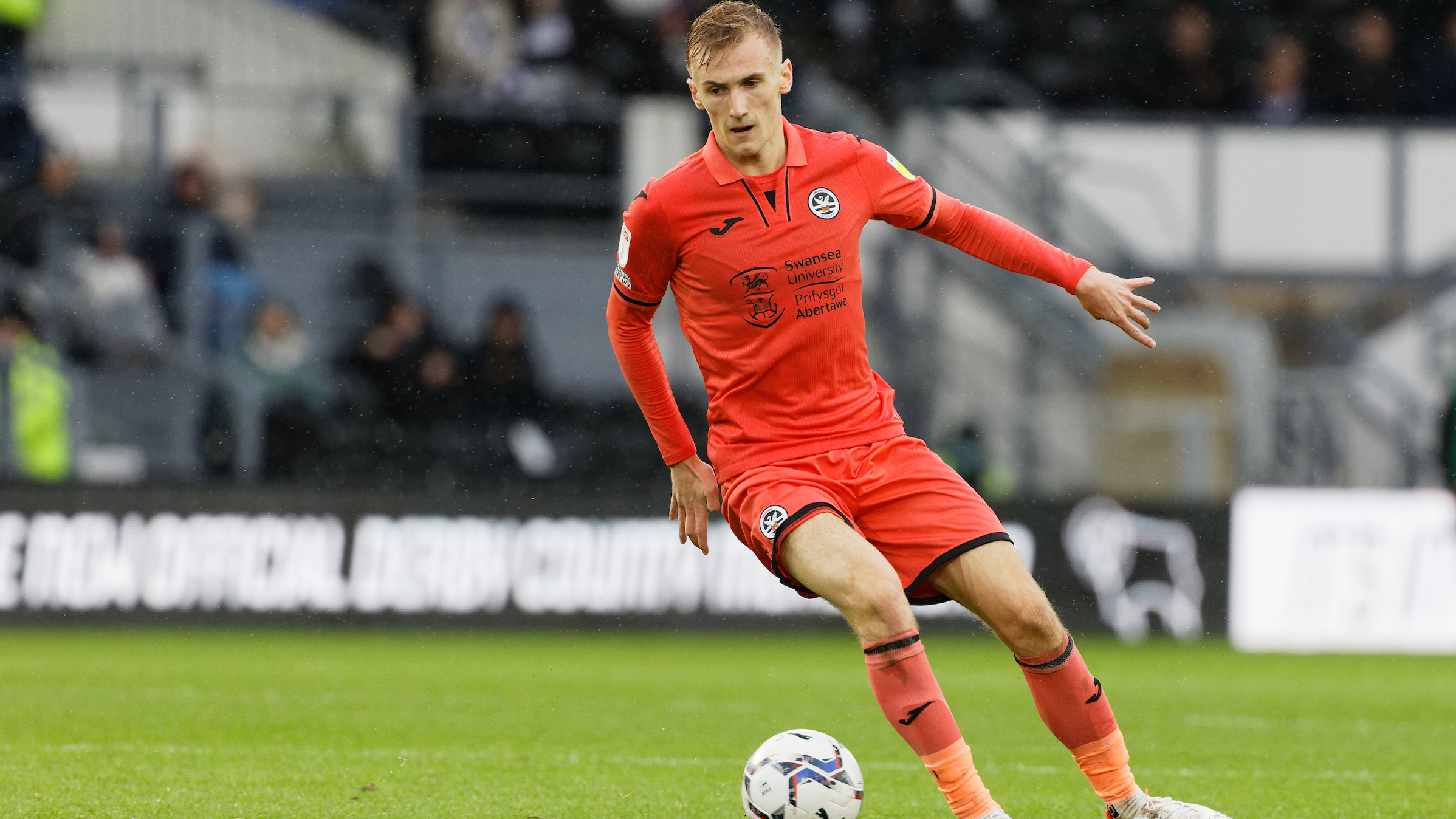 The lowest number of passes completed during 2019-20 was 259 in defeat in SA1 to Fulham, the greatest being the 713 in that win over Birmingham.
Advance to last term and the low possession share was 34.5 per cent in the Boxing Day win at QPR, the highest the 75.2 per cent in defeat to Cardiff.
The lowest number of passes was 292 in the home draw with Brentford, the highest the 623 in that derby defeat.
This season the lowest number of passes has been the 369 in the loss to Stoke, the highest in the league has been the 779 against Peterborough.
To put all that into some context, Martin's side have already cleared the 700-pass barrier on four occasions this season with the campaign just a third of the way through.
By comparison, the 700-plus pass tally was only surpassed on six occasions during the previous three seasons combined.
A further illustration of the change in style comes from Swansea having had more than two thirds of the ball in nine of their 20 games in all competitions this season.
Over the last three seasons combined, that threshold was surpassed a total of 14 times; 10 in 2018-19, twice in 2019-20 and twice in 2020-21.
This is not to say Swansea are playing a superior brand of football, it's more a representation that this is a different way of playing. There is no right or wrong way to play football, and there are a number of solutions when it comes to approaching the game.
But, the evidence underlines how rapidly the players have bought in to Martin's philosophy and how they have embraced it.
The number of times Swansea City have completed 700 passes or more in a game
2018-19 - 5
2019-20 - 1
2020-21 - 0
2021-22 - 4
We recently highlighted how important Matt Grimes has been in this facet of the game for the Swans, you can read our piece on the skipper's influence below.
Accuracy
Underpinning this is Swansea's excellent pass accuracy. Those large shares of possession and passes will count for little if the ball cannot be moved accurately and effectively.
Swansea's pass accuracy is at 84.1 per cent in all competitions, this comparing to a percentage of 83.1 during the 2018-19 season, 77. 7 per cent in the 2019-20 campaign, and 71.9 last season.
Swansea's accuracy has dipped below 80 per cent on just three occasions this season. That was the case on 10 occasions in 2018-19, 29 during the 2019-20 season and 44 during the 2020-21 season.
Swansea City's pass accuracy figures by season
2018-19 - 83.1 per cent
2019-20 - 77.7 per cent
2020-21 - 71.9 per cent
2021-22 - 84.1 per cent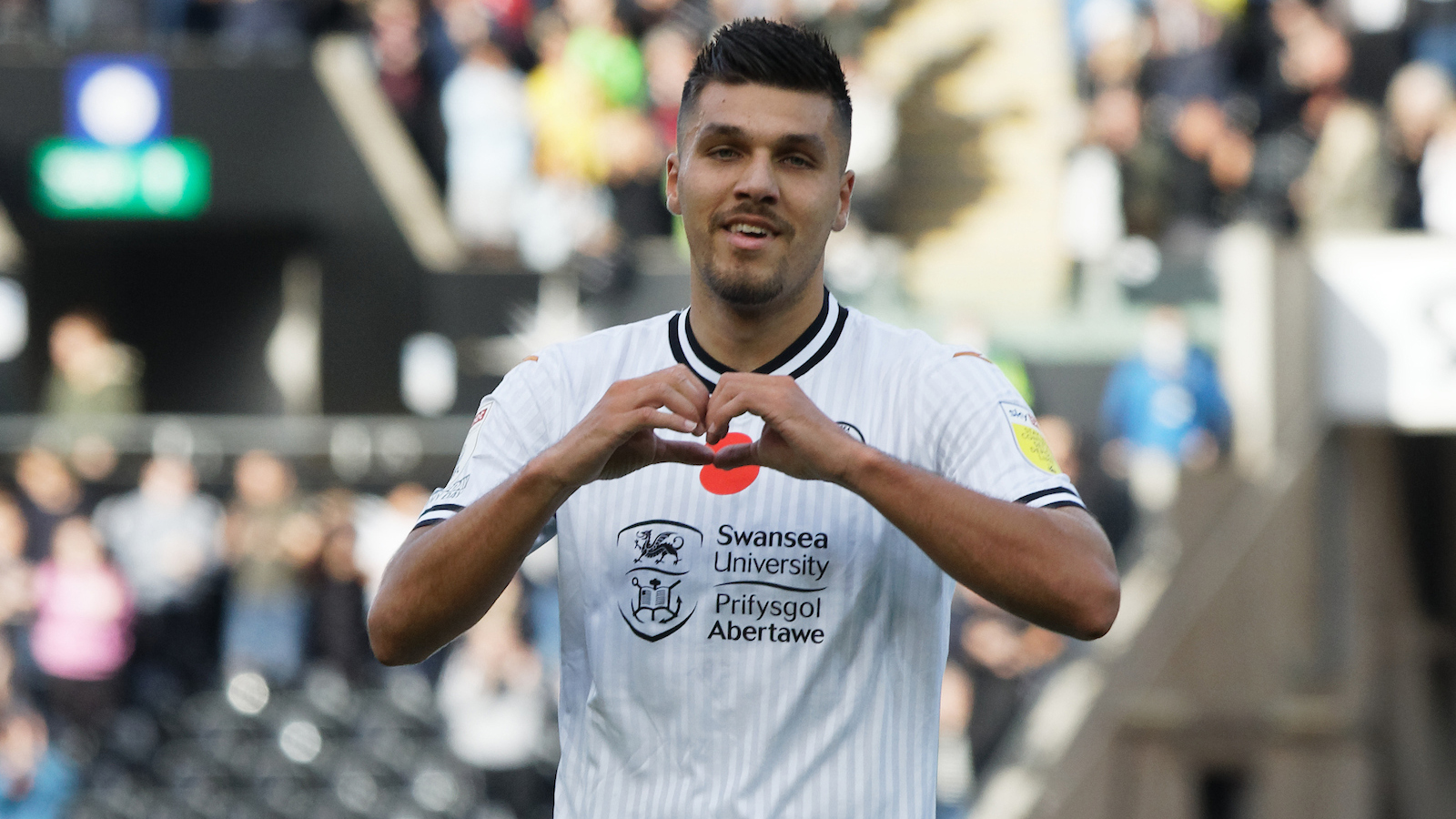 Attack/Shots
There are a number of facts and figures to take in there, and a few may well think that is all well and good, but how are Swansea using that amount of possession and passes?
From the outset, Martin made clear that the attacking side of the game would take the longest to click into gear and the figures back that up.
The cliché goes that the hardest part of football is putting the ball in the net, and it is putting together all the different attacking elements that can take the most time.
But again there are indicators of Swansea's progression on this front. We will get into some specifics of this season shortly, but first we can compare this season to date with its immediate predecessors.
When it comes to overall shots, Swansea averaged 13.3 per game in 2018-19 with an average of 4.6 on target. For 2019-20 that became 12.7 a game with 4.3 on target before recording figures of 10.17 and 3.4 last term.
So far this season, Swansea average 10.7 shots a game in all competitions, with 3.8 on target.
If you break 2021-22 down into smaller blocks it looks like this.
In the first six Championship games, Swansea averaged 9.3 shots with an average of 3.3 on target.
The next six saw averages of 11 and 3.3, before the most recent five account for figures of nine and 3.4
In six of the last 12 league games, Swansea have been in double figures for shots on goal, and have managed at least seven in all bar one Championship fixture. The defeat at Preston (five) being the exception.
Swansea City's average number of shots and shots on target per game
2018-19 - 13.3 and 4.6
2019-20 - 12.7 and 4.3
2020-21 - 10.2 and 3.4
2021-22 - 10.7 and 3.8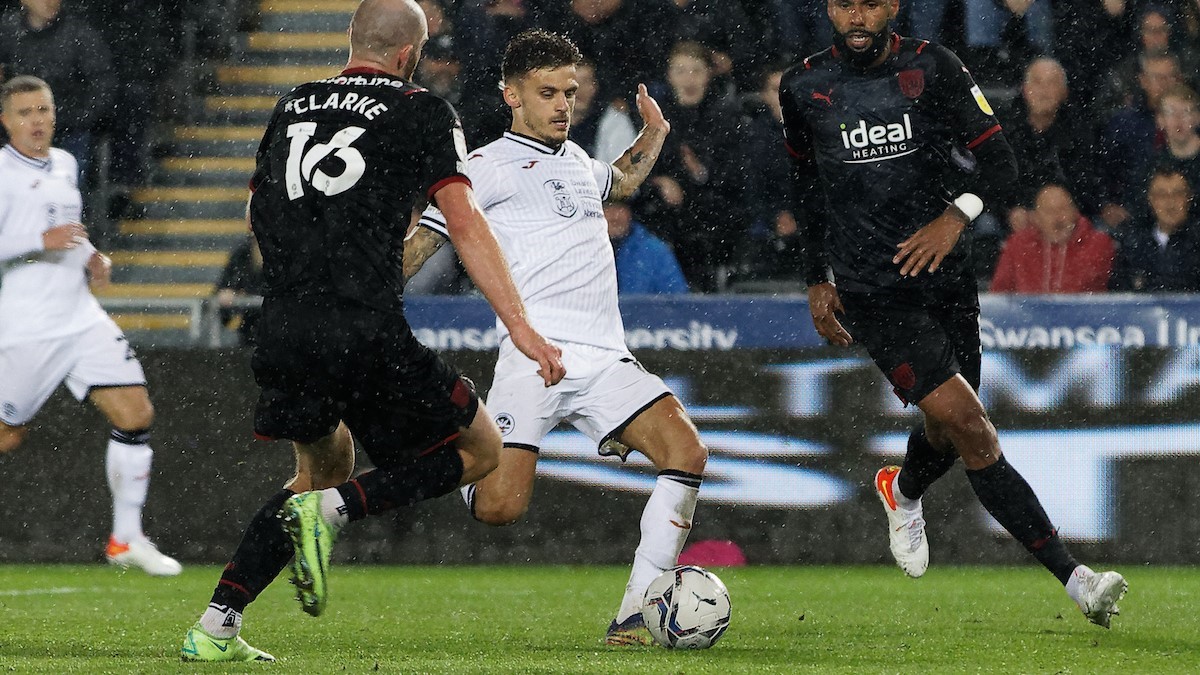 Martin also alluded to one criticism he regularly hears of the style of play in some quarters is that it is possession without purpose, but the figures do not bear out such criticisms.
For example, Swansea boast the most forward passes of any team in the Championship, they have also recorded the most successful passes into the attacking third and the most successful passes into the opposition half.
Where Martin will want to see improvement is when it comes to successful passes into the penalty area, where the Swans rank in mid-table, but again, it is clear the building blocks are in place.
One final element to consider, is that Swansea are the most effective side when it comes to deep progressions, which comprise passes, dribbles and carries into the opposition final third per 90 minutes.
Swansea's figure of 49.8 per 90 minutes is well above the league average of 37.
Swansea City's Championship rank for:
Forward passes - First
Successful passes into the attacking third - First 
Successful passes into the opposition half - First
Passes, dribbles and carries into final third over 90 minutes - First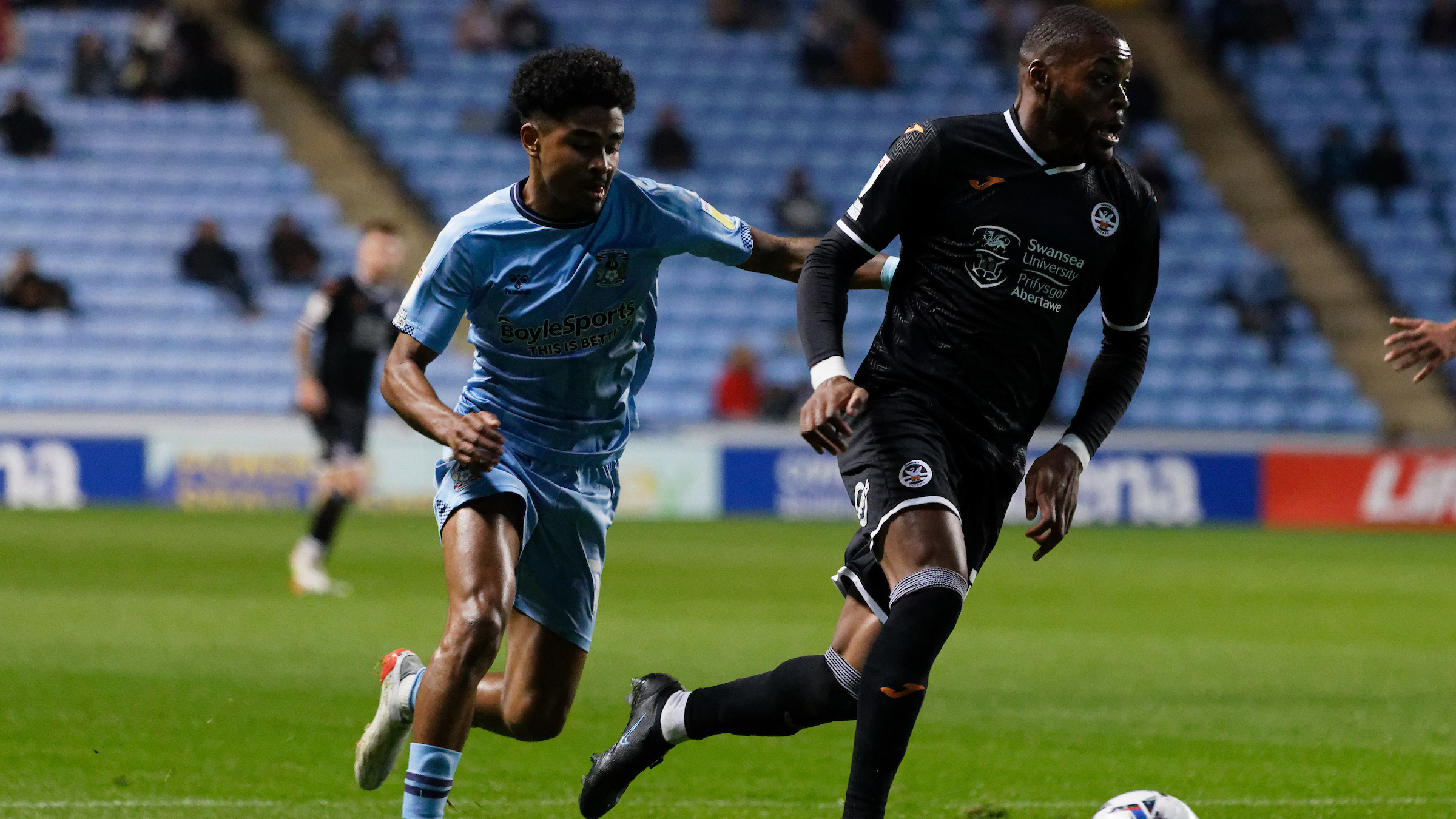 Control
One often overlooked aspect of those possession and passing figures we provided earlier is how much control it allows Swansea to have of games.
There is a flip side when it comes to how this impacts the opposition.
So, to illustrate, Swansea have faced the fewest attempted passes this season, and only West Brom have faced fewer successful passes.
Furthermore, only the Baggies have allowed fewer passes into their defensive third and fewer successful forward passes, while no side can better Swansea's record when it comes to preventing passes into their own half.
Swansea's dominance of the ball is such that, when opponents do steal possession, it is not easy to retain it.
It also limits the ability of opponents to counter-attack. Swansea have faced an average of just 1.47 shots a game from counters. Swansea's own shots from counter-attacks comes in at 0.35, but this is a knock-on impact of the amount of possession they have.
If you retain the ball for long periods, there are inevitably fewer opportunities to attack in transition.
Swansea are also among the Championship's most effective counter-pressing teams, averaging 3.8 regains of possession from immediate pressure when losing the ball.
Only Barnsley can better that tally when it comes to winning the ball back within five seconds of having surrendered it.
Swansea City's Championship rank for:
Most regains of possession within five seconds of losing the ball - Second (3.8 per game)
Highest ratio of pressing in the opposition half - Second
Ball in play time - First (54m08s)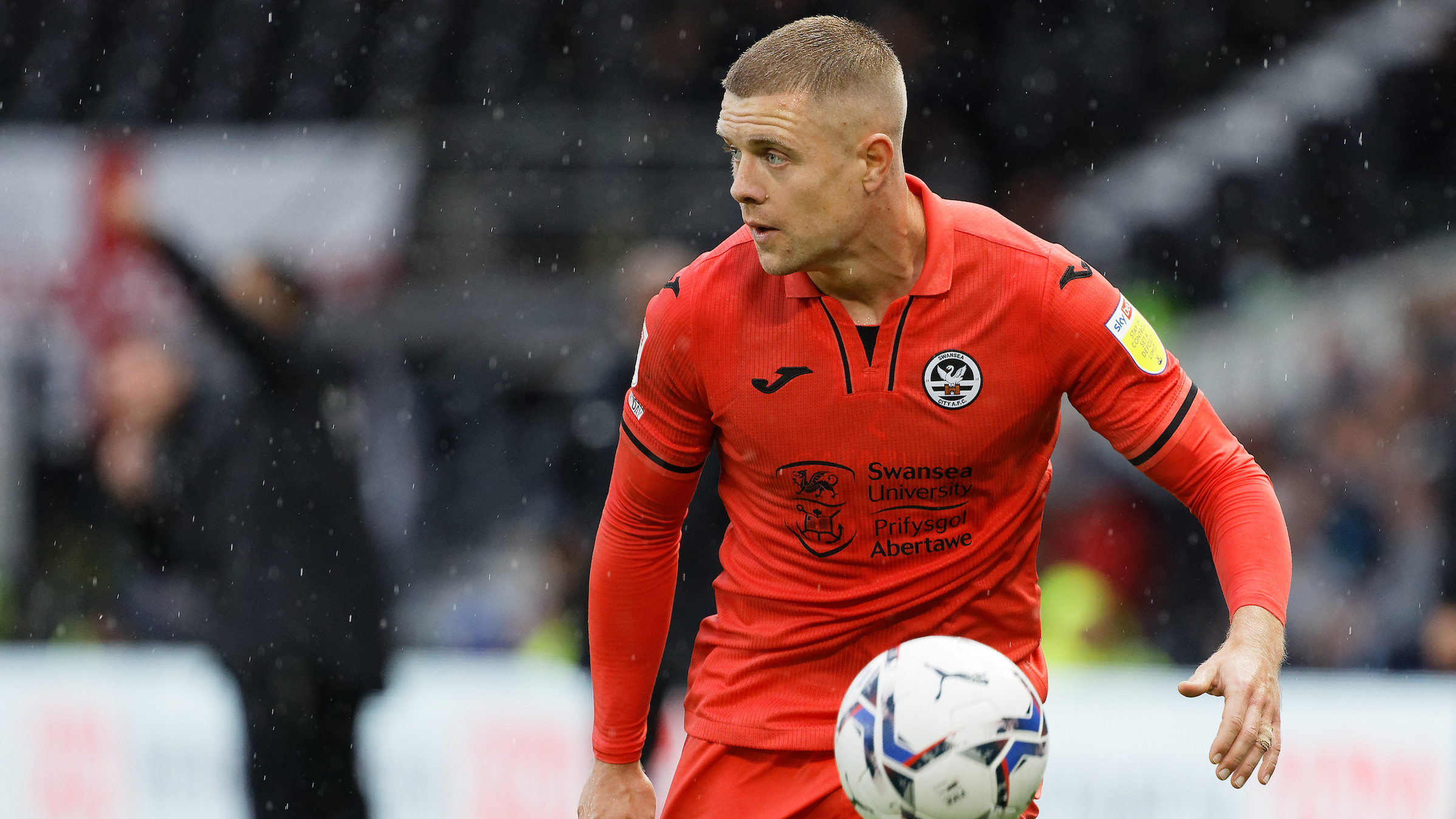 Additionally, the majority of Swansea's pressing occurs in the opposition half, with only West Brom having a higher ratio of their pressing taking place outside their own territory.
In summary, when Swansea are effective their retention of the ball and high-pressing work can allow them to keep opponents at arm's length.
Control is a quality Swansea are also showing in their decision making in attack.
The number of dribbles attempted is among the lowest in the division with a ratio of dribbling in possession of 49 per cent.
But Swansea's success rate when electing to dribble is among the best in the division, only five sides have a higher number than the Swans' 8.12 successful dribbles a game.
Players are waiting for the right moment, and proving adept at identifying that moment.
Ball in play
Supporters will also have heard Martin talk about how Swansea's dominance of the ball tests the concentration of opponents, and can lead to physical and mental fatigue and hopefully momentary mistakes that will open up attacking opportunities.
Part of that comes from keeping the ball in play, constantly probing at defences, forcing players to make decisions around their positioning, pressing and tracking.
It therefore comes as no surprise that the ball in play time during Swansea's league games this season is the highest in the Championship.
The average is 54 minutes and eight seconds, and is clearly the highest such figure by over a minute from the next best side.
In fact, just eight sides have a ball in play time of over 51 minutes, the division average is just 49 minutes and 40 seconds.
Defensive progress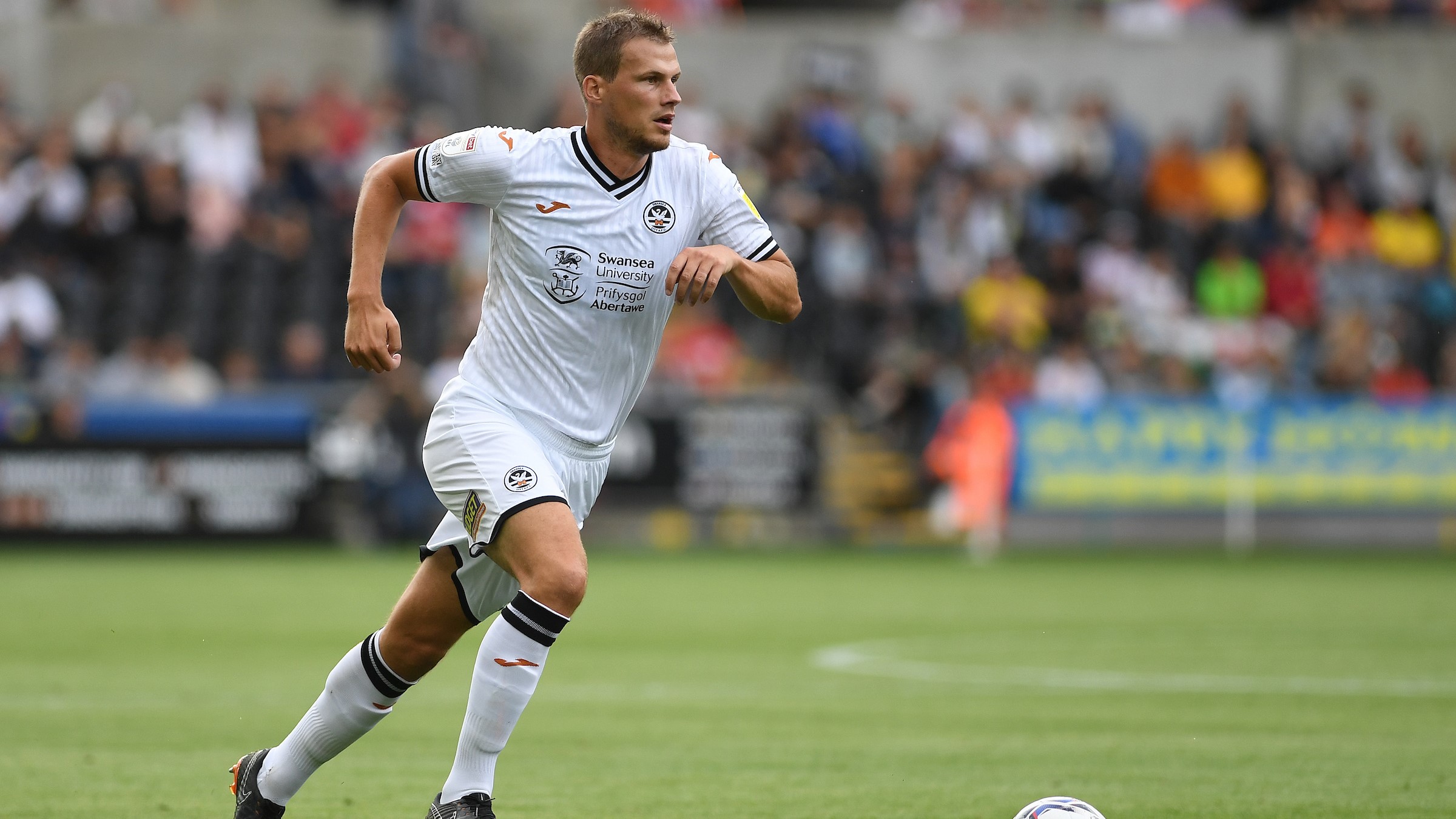 That control in possession also impacts upon the amount of time Swansea spend defending. It logically follows that if you have the ball most of the time, the less time you spend trying to win it back or preventing the opposition from scoring.
As Swansea adjusted to a new style of play, there were inevitably some teething troubles. Over the first five games of the season Swansea faced the third-highest number of shots and the second highest number of 'danger zone' shots. Their expected goals against was the third highest in the league.
Swansea City's defensive figures over the first five league games
Shots against - Third Highest (67)
Expected goals against - Third Highest (9.2 combined over all five games)
Swansea City's defensive figures over the six games prior to Bournemouth
Shots against - Third Lowest (51)
Expected Goals against - Sixth Lowest (7.1)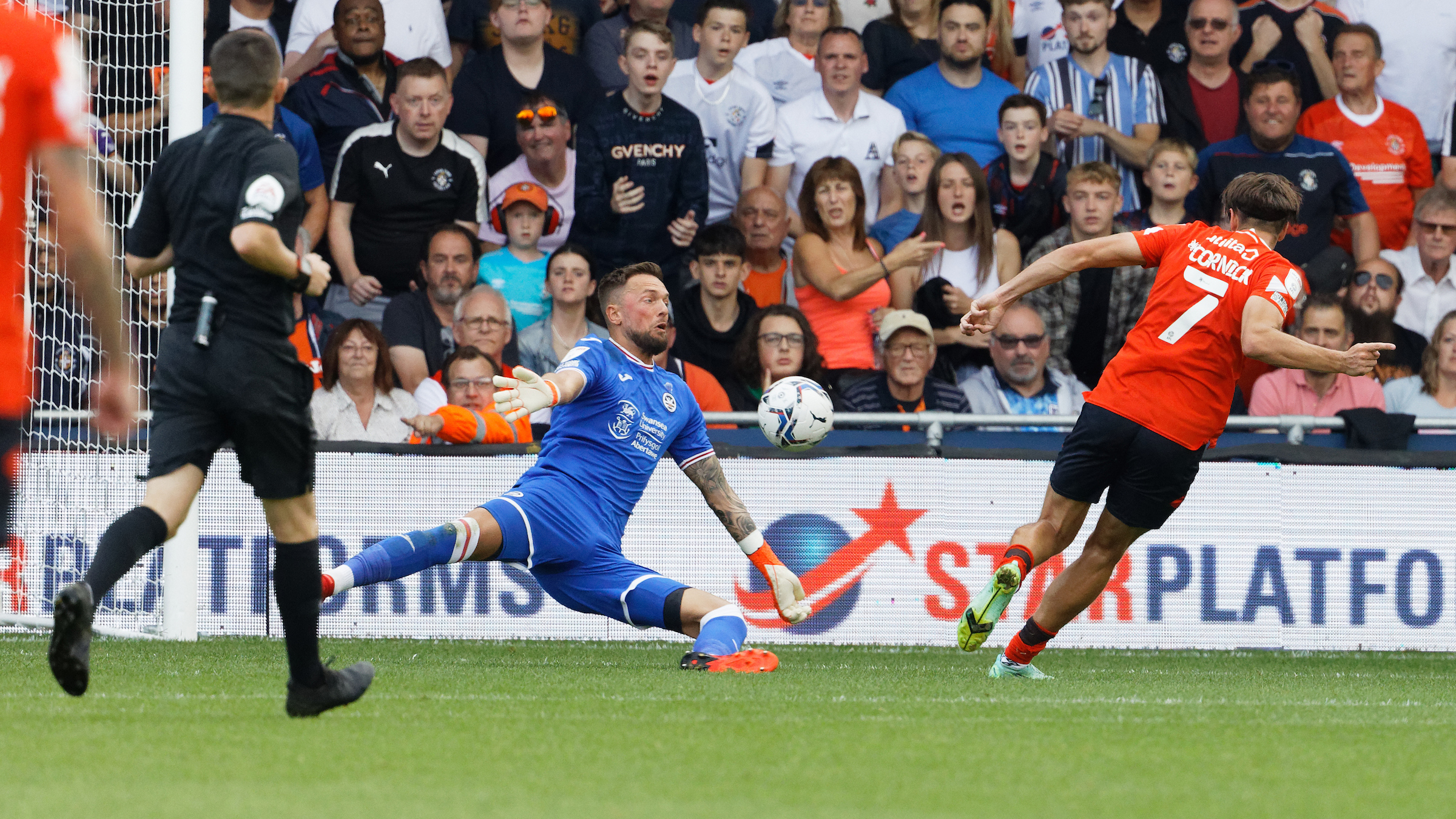 But fast forward a couple of months and that picture is very different.
In the half-a-dozen games prior to defeat at Bournemouth, only West Brom and the Cherries had faced fewer shots than the Swans, while they are in the bottom third of the division for shots allowed in the 'danger zone' and the bottom quarter for expected goals against.
All of this means when you overlay Swansea City's xG for goals scored and conceded over the last 10 games, the two graph lines intersect as they pass each other heading in the right direction. The attacking metric on the ascent, the defensive on the descent.
Also, don't forget that only Bournemouth have kept more Championship clean sheets than Swansea's tally of eight.
Swansea City's Championship clean sheet tally
2018-19 - 13
2019-20 - 14 (including play-off home leg against Brentford)
2020-21 - 21 (including play-off away leg at Barnsley)
2021-22 - 8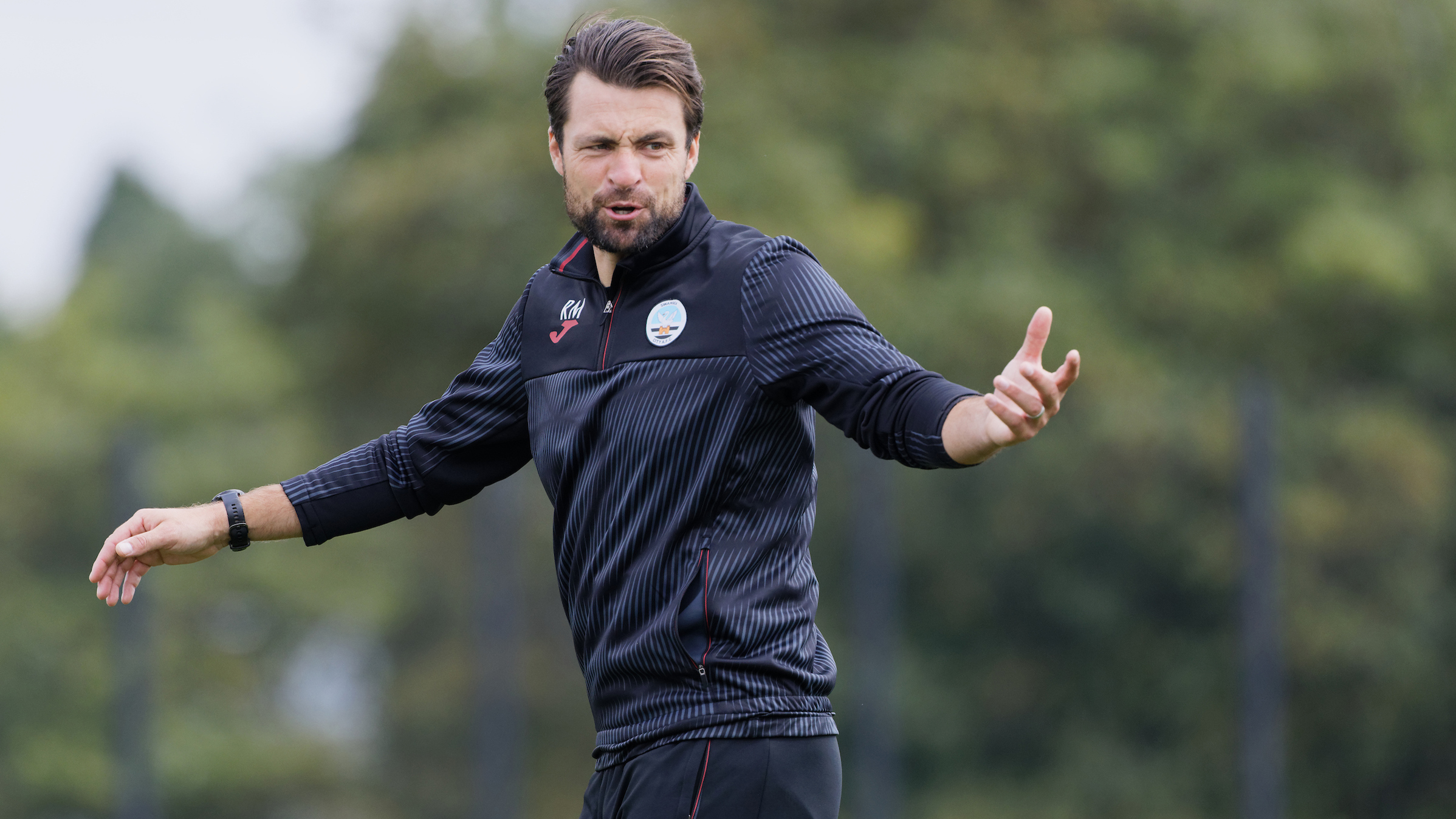 Conclusion
Clearly, there are a lot of facts, figures and trends to take in during this piece, and a number of them overlap and interlink in places.
But, as we mentioned at the start, barely three months into Martin's tenure there are crystal clear signs of the underlying principles of how he wants Swansea to play, and that they are a fit with the club's playing identity over much of the last 10 years and more.
It comes with its own individual stamp of the current coaching team, but it is a way of playing that is familiar to any Swansea City fan who watched the club's rise through the divisions.
Martin, his staff and his players have spoken regularly of the need to continually improve.
There is no such thing as a perfect performance, or a perfect team and no-one is suggesting for a moment the Swans are the finished article.
But these figures point to a positive direction of travel and outline why there is a great deal of belief in the future with such an ambitious and positive playing identity.