Anthony Wright | Some sloppy moments cost us
4th April 2022
Under-21s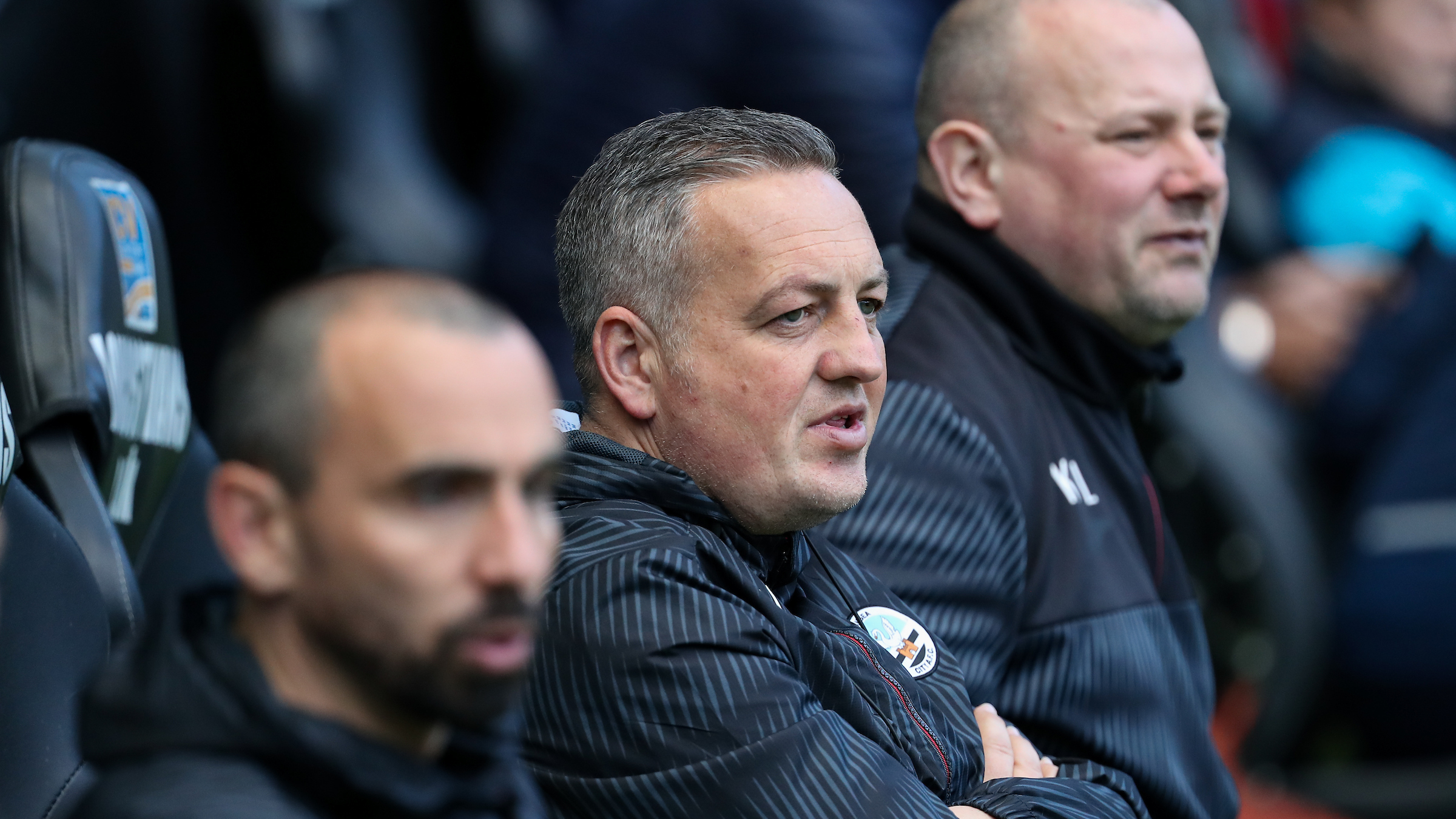 Swansea City Under-23s assistant coach Anthony Wright felt his side paid for some sloppy moments as they were held to a 2-2 draw against Sheffield Wednesday Under-23s.
Joe Thomas put the Swans ahead after just 11 minutes before a stunning strike from Tivonge Rushesha made it 2-0 before the break.
However, Liam Waldock pulled one back for Wednesday after the Swans failed to clear Ryan Galvin's cross.
Ben Erickson was then stretchered off the field with 18 minutes of play remaining, and the visitors immediately capitalised, Bailey Cadamarteri finding the equaliser.
And Wright was frustrated that the Swans had relinquished the advantage given how comfortable they had been during the first half.
"I think as a group overall the players are a bit frustrated in the dressing room," said Wright.
"It was such a good performance in the first half, obviously scoring two good goals and we should have scored a couple more.
"We were very comfortable first half, I thought we played some terrific stuff, and we've said to the boys it's a learning curve for us because I think we've dominated the game so well and we've then allowed them back in the game through our sloppiness.
"For us as a group that's something that we have to learn from and we will reflect on going forward.
"There's loads of positives from the performance today, we were in control for large spells but we caused our own problems really.
"The two goals we have conceded we should be doing a lot better with defensively, and that's from the front all the way to the back.
"It's a development league, we know we are going to come up with these problems throughout our journey with these players, it's just for us now as coaches to reflect with the group and with players individually and try to improve them and get them ready for the first team.
"The boys are frustrated, more with themselves than anything, as a young group we've allowed them to get back into the game today with being sloppy at times."
But Wright was pleased with how his players relished the chance to play at the Swansea.com Stadium again, and highlighted the performances of goalscorer Rushesha and Kai Ludvigsen as having stood out.
"We play here and the fans came out to watch and we wanted to showcase to them what we do as an academy, and that's right the way through the system," Wright continued.
"It's good for us that, when we are here, we are showing that we have good individual players and that we try our best to follow the first team as much as possible and I believe we do that really well.
"It was a terrific strike from Tivonge Rushesha, he's got that in his locker, we've seen that a few times in training, so it's great for him.
"I think it was a positive performance for Tivonge, he was really comfortable in possession. He picked the ball up just on the halfway line, beat one or two players, seen that gap open up for himself and it's a terrific strike from 25 or 30 yards out.
"As coaches we all agreed that Kai Ludvigsen did really really well today, it's his first time at the stadium and he hasn't been overwhelmed by it, it was a comfortable performance and hopefully now he just grows from that.
"Kai has been with us this week and he's going to be with us for the remainder of the season, he'll be in with our group and hopefully he can improve with us."