Community Trust and Big Ideas team up to deliver Trailblazers project
14th May 2021
Foundation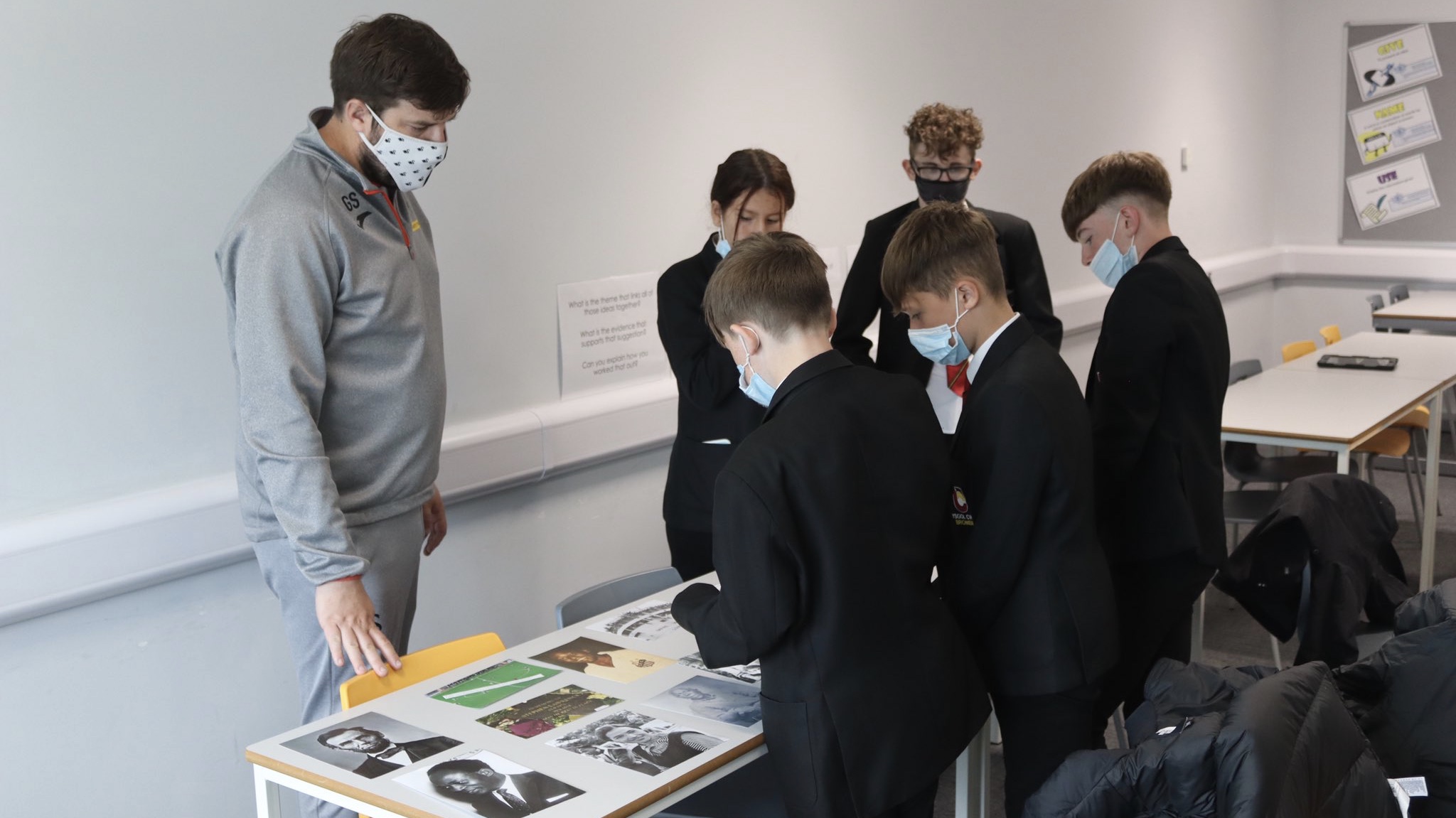 Swansea City AFC Community Trust shared the anti-racism message in the local area as they launched the delivery of the Trailblazers project at Ysgol Cwm Brombil.
Delivered by Big Ideas and supported by the Premier League Charitable Fund, the Trailblazers project is an anti-racism initiative celebrating the rich diversity of players in British football – past, present and future. 
Working with a selected group of year eight pupils, the Trust centred the project on Swansea City midfielder Yan Dhanda.
The playmaker is one of only 10 British Asians among around 4,000 professional footballers in the United Kingdom.
Dhanda was recently subjected to appalling racist abuse on Instagram following the FA Cup fixture with Manchester City in February.
Further instances of racism against our players culminated in the Swans becoming the first club in world football to shut down its social media channels for an entire week.
A subsequent boycott ensued a fortnight ago with all clubs switching off their Facebook, Twitter and Instagram accounts over the Bank Holiday weekend.
The young people of Cwm Brombil learned about historic Trailblazers and their significant contributions to the wider society.
They were also treated to a pre-recorded interview with Dhanda, who shared his experiences of racism and his thoughts on what can be done to combat the issue.
"We're delighted to be involved with Trailblazers," said Graham Smith, secondary education lead at the Trust.
"It's a fantastic opportunity given to us by Big Ideas and the Premier League to share the anti-racism message in local schools, and highlight the achievements of some of our Swansea City players in standing up against racism.
"Yan is a fantastic role model and has taken a stand against racism throughout his career. Having him involved really amplifies the message.
"It also creates a level of enthusiasm and interest among young people that we can really harness, while enabling them to stand up for themselves whenever they see or hear racist abuse."
Gemma Sims, history teacher at Ysgol Cwm Brombil, added: "This has been an eye-opener for a lot of the pupils.
"A lot of them play football, but don't realise just how much abuse players face in doing something they love.
"We're trying to educate these children to be well-rounded members of the community, and go out into the world to make a difference.
"Having Swansea City with us and adding their voice has worked wonders."