Community Trust back 'You vs. Train' Campaign
26th August 2019
Foundation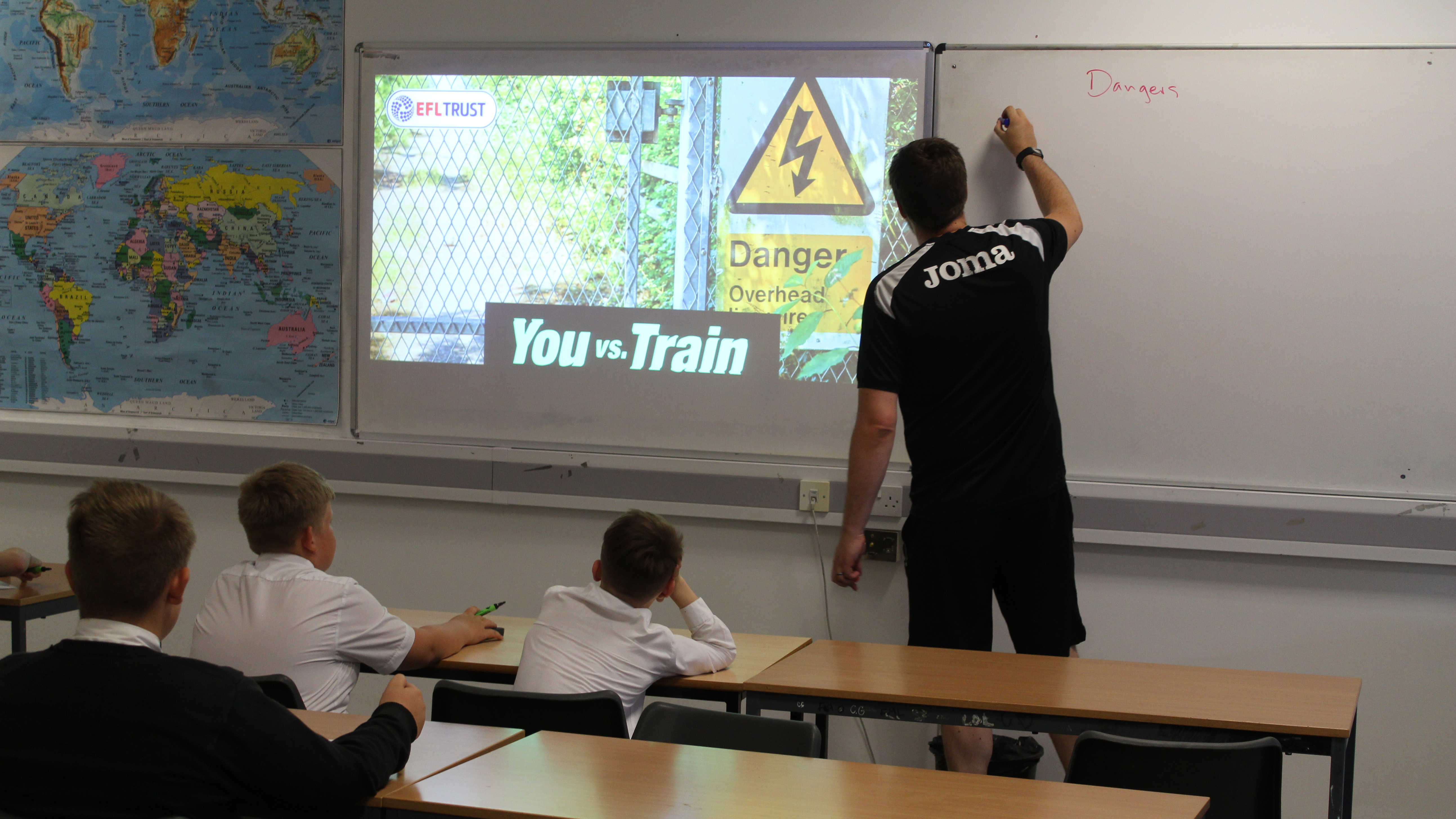 Swansea City Community Trust have partnered with the EFL Trust to deliver the 'You vs. Train' campaign to help tackle increasing numbers of railway risk takers.
The Community Trust have delivered the railway safety lessons in five local schools since the end of June, working with over 250 young people and their teachers.
The 'You vs. Train' campaign was launched last year by the rail industry and British Transport Police and saw incidents involving children reduce by 12 per cent.
But this vulnerable group continue to be at high risk.
Responding to the continued problem, the industry's railway trespass group has this year launched a new phase of the 'You vs. Train' campaign, forming partnerships with the EFL Trust and StreetGames to drive the rail safety message directly to this hard-to-reach group.
At the heart of the issue is a lack of understanding and awareness of the risks. Research undertaken among teenagers last year found that, while most are aware that the railway is a dangerous place, most of them did not realise quite how dangerous it is, or the specific dangers they face when they step on the track.
Aiming to continue the lessons in the next school year, the Trust hope to share 'You vs. Train' lessons and assemblies with around 1500 secondary school pupils from September.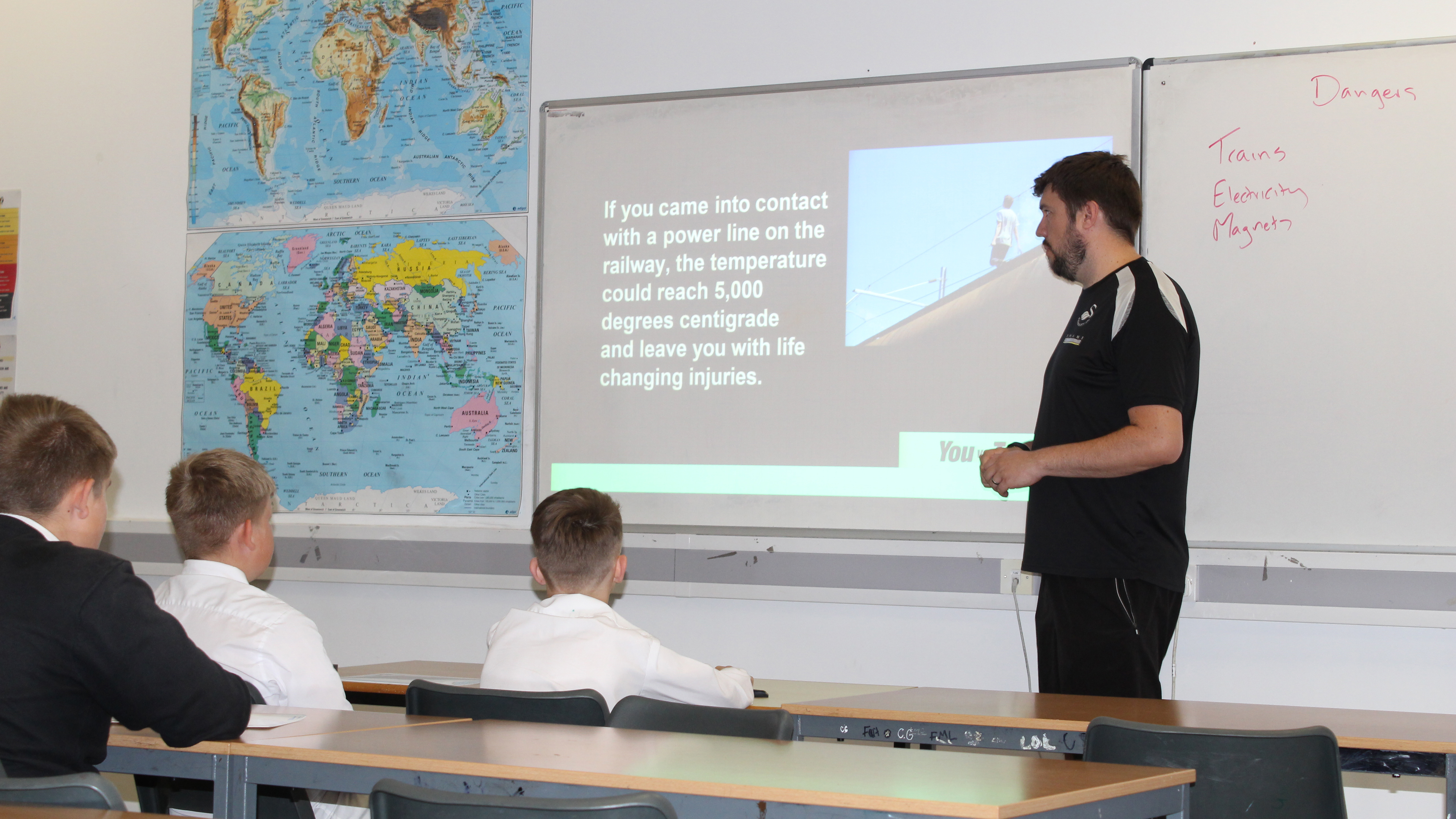 "As a Trust, we're delighted to be involved with 'You vs. Train'. Educating young people about how to be safe around railways is such an important message and something we're proud to promote in partnership with the EFL Trust and Network Rail," said the Community Trust's Secondary Lead, Graham Smith.
"Many of the schools we work in are close to railway lines. By utilising the power of the Swans brand to boost awareness of the dangers of trespassing on the railways, I hope we can make a positive difference to the lives of young people in our local community."
One of the most recent school visits saw the Community Trust taking the 'You vs. Train' lessons to Maesteg Comprehensive School.
"There is not a lot around here for the young people to do, so raising awareness on these kinds of issues is a must," said Maesteg Comprehensive's Behavioural Support Officer, Jamie Uren.
"If they find themselves in a position of boredom they are likely to go onto the track to find something to do.
"With high-profile organisations such as the EFL and Swansea City being involved, more young people are likely to be engaged by the campaign as they are organisations they take a keen interest in."
To find out more about the Community Trust's 'You vs. Train' lessons, please contact Graham Smith on graham@scfccommunitytrust.co.uk.