Community Trust celebrate PL Inspires participants
23rd December 2019
Foundation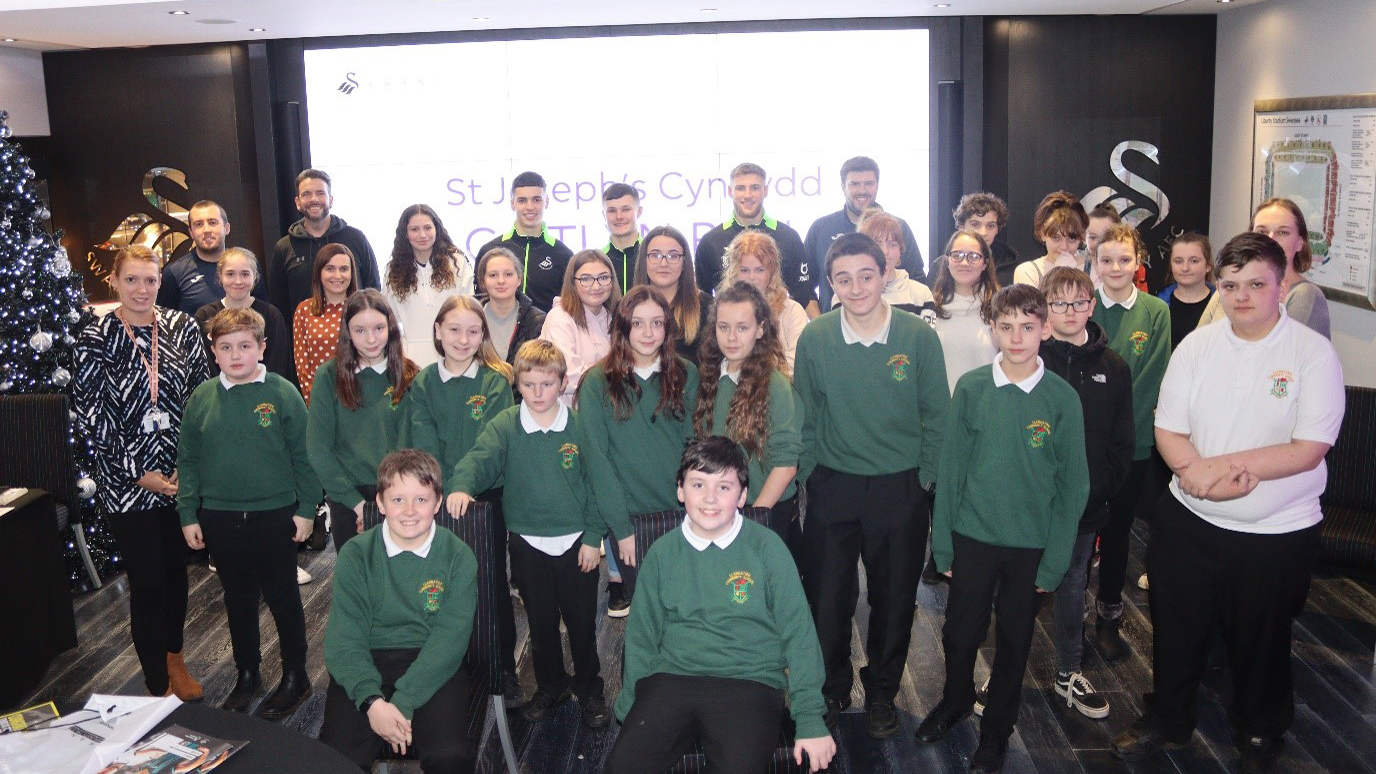 The Swansea City Community Trust recently hosted a celebration event for Premier League Inspires participants from Llangatwg School and St. Joseph's Catholic School to reflect on and commemorate their progress through the programme.
Premier League Inspires is the Community Trust's main project in comprehensive schools across the Swansea region, aiming to use Swansea City as a positive force to inspire young people to develop personal skills and positive attitudes.
Premier League Inspires lead co-ordinator Graham Smith believed the event - which was also attended by players Jack Evans, Liam Cullen and Brandon Cooper -showcased the hard work of all those involved.
"It was brilliant to be able to celebrate the achievements of all the young people who have taken part in our first Premier League Inspires course," said Smith. 
"To hear about how so many of them have taken positive steps to improve their health and well-being though taking part in programme is exciting.
"They should all be incredibly proud of what they have accomplished."
Likewise, youth engagement worker Stewart Cleaver hailed the wonderful work that the Premier League Inspires project delivers.
"It been a brilliant opportunity for the pupils of St Joseph's to identity areas of their lives that they need to improve upon and [this project] has supported them to believe in themselves and make positive lifestyle changes. They have all thoroughly enjoyed the programme," he said.
The event was a chance for the participants to reflect on the progress they have made throughout the course, by discussing what they enjoyed most and what transferable skills they have acquired thanks to the sessions delivered by Community Trust co-ordinators.
And the pupils also got to hear from Evans, Cullen and Cooper, who discussed their career progress, healthy lifestyles, and approaches to maintaining self-care, whilst also signing autographs for all those involved.
For more information about our Premier League Inspires project and how you can get involved, please email Graham Smith at graham@scfccommunitytrust.co.uk.