Community Trust Launch Girls Football Sessions in Pembrokeshire
11th March 2020
Foundation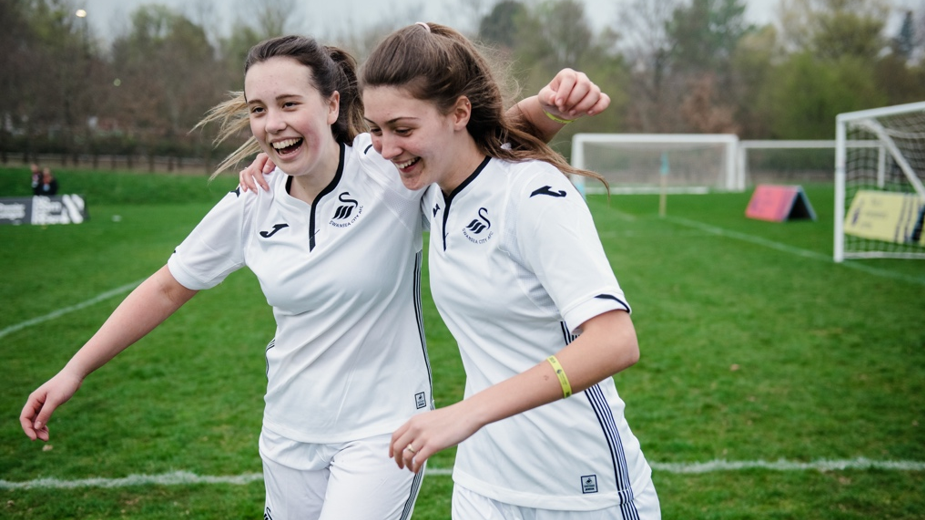 Swansea City AFC Community Trust have partnered with the FAW Trust to launch a new series of turn-up-and-play football sessions for girls aged seven to 12 in Pembrokeshire.
This partnership aims to encourage young females to participate in football through fun sessions open to all abilities.
The sessions will be provided by experienced and qualified coaches in a welcoming and supportive environment in a bid to help young players discover a passion for the beautiful game, and eventually, become confident enough to join local club teams.   
Ian Owen, girls inclusion lead at the Trust, believes these sessions will be invaluable to the Pembrokeshire community.
"It's fantastic to work alongside the FAW to encourage more girls to get involved in football," he said. 
"We know that girls really enjoy football but play less often than boys. Hopefully, by providing additional opportunities, we can get more girls taking part, with more and more transitioning to clubs in the local area."
These sessions will be taking place in the following locations beginning in the week commencing March 16.
Tenby - Tenby Leisure Centre (SA70 8EJ) – Thursdays, 5-6pm
Pembroke - Pembroke Leisure Centre (SA71 4RJ) – Wednesdays, 5-6pm
Haverfordwest - Sir Thomas Picton School (SA61 2NX) – Wednesdays, 5-6pm
St Clears - St. Clears Leisure Centre (SA33, 4BT) – Fridays, 6-7pm
Sessions will cost £2.00 each and be delivered in three blocks of four sessions. To sign up please click HERE.
Additionally, the Swans Community Trust also offer girls Soccer Camps that run every school half-term. Dates and venues for these camps will be released in due course.
For further information on these sessions, and other girls sessions, please contact Ian Owen at ian@scfccommunitytrust.co.uk.