Legends return to where it all started
29th May 2022
Foundation
"Take me to the Vetch Field, way down by the sea and I will follow Swansea, Swansea City."
The anthemic words penned by Roger Evans in the late 1970s are still sung by Swans fans today and even though the Vetch Field is no more, the memories of it remain.
Football has even returned to the site of the beloved old ground, thanks to a new £95,000 multi-use games area that has been installed by Swansea Council on the exact spot where the Vetch once stood.
Former players joined fans and members of the local community for a family fun day to mark the official opening of the project.
Swans Under-23s' coach and member of the Former Players' Association Kris O'Leary, praised the initiative and said it had an important part to play in preserving the legacy of the club locally.
"It's wonderful to see. You look at old grounds around the country and they're housing developments etc. What they've done here in keeping it for the community is really brilliant. The multi-sports area they've got in the middle is just fantastic."
O'Leary played over 330 games for the Swans over 15-years before starting his coaching career which has seen him also take on roles as youth team and first-team coach.
"The Vetch always had a family feel to it and that's what will be continued here.
"I left school at 15, 16 and came to the Vetch as an apprentice and never left. There were real characters working for the club and we'd see them every single day.
"This ground was a massive part of the clubs' history and for people to be able to come and use the area is as it should be.
"As an ex player to be able to come back here and remember games that I played in is significant because not everyone gets that."
You can hear what he had to say about some of his old Vetch team-mates, including Alan Tate's cooking skills, HERE.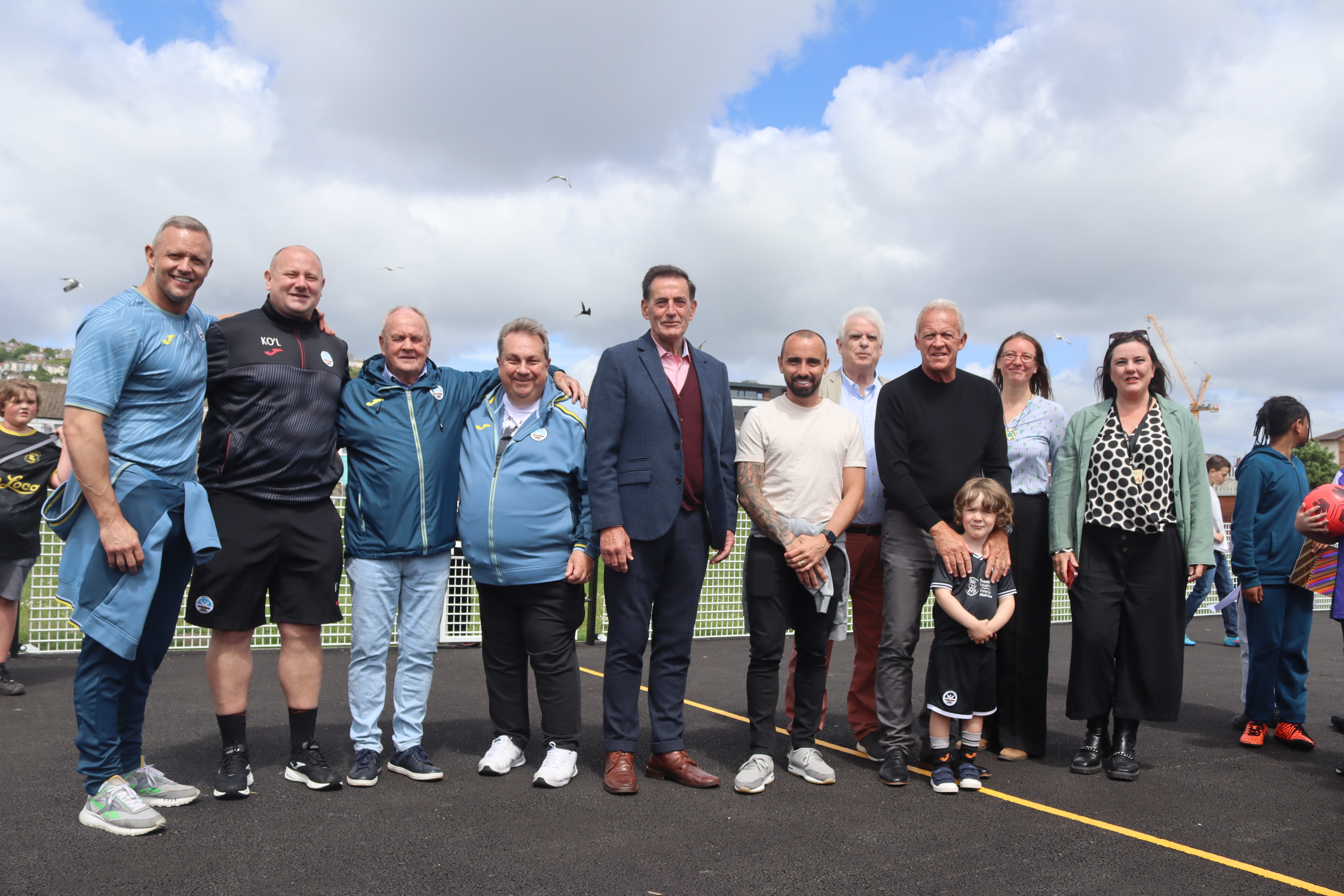 South Wales Police were also in attendance, including PC Emma Warner-Brinley is Swansea, Neath and Port Talbot university liaison officer and a life-long Swans fan.  
"My grandad used to have a season ticket at the Vetch and it was passed down in the family. The most memorable game for me at the ground was when Swansea played Manchester United and I still have my ticket as a momento.
"I like gutsy players and one who stood out to me was Leon Britton. He was a little terrier on the pitch and I thought he was amazing when he played for us."
Life-long supporter Peter Harris is co-ordinator for the Swansea-based charity Heartbeat Trust UK. 
He became a Vice President in 1979 and remembers the John Toshack era when the Swans accelerated their way through the leagues without stopping for breath.
"There were so many wonderful days at the Vetch. I think the first game Tosh played for us at the Vetch has to be one of the standouts. We'd never had a player like him before.
"We went up to Southport to see them before that day. We were sitting in the stand and Toshack came out and literally to my right hand side was the entire Liverpool first team and they all stood up and applauded him on to the pitch. 
"The Vetch was and still is the spiritual home for the Swans. It's vitally important that people know where the ground was and what it meant to the football club for all those years. It was a proper old ground, they don't make them that like that any more.
"The Swansea.com Stadium, the Liberty Stadium as it was called when we first moved there, is very different, it's a proper stadium and it has given us some superb times, particularly in the Premier League with the likes of Manchester United, Arsenal etc. But it's still a memory maker. 
"The Vetch was a real old football ground and the memories will live on in the minds of everyone who went there, whether that was when I was a little boy and 30,000 watching the reserves or it was when we played Port Vale on a wet Tuesday night and there were about 1,200 people there. "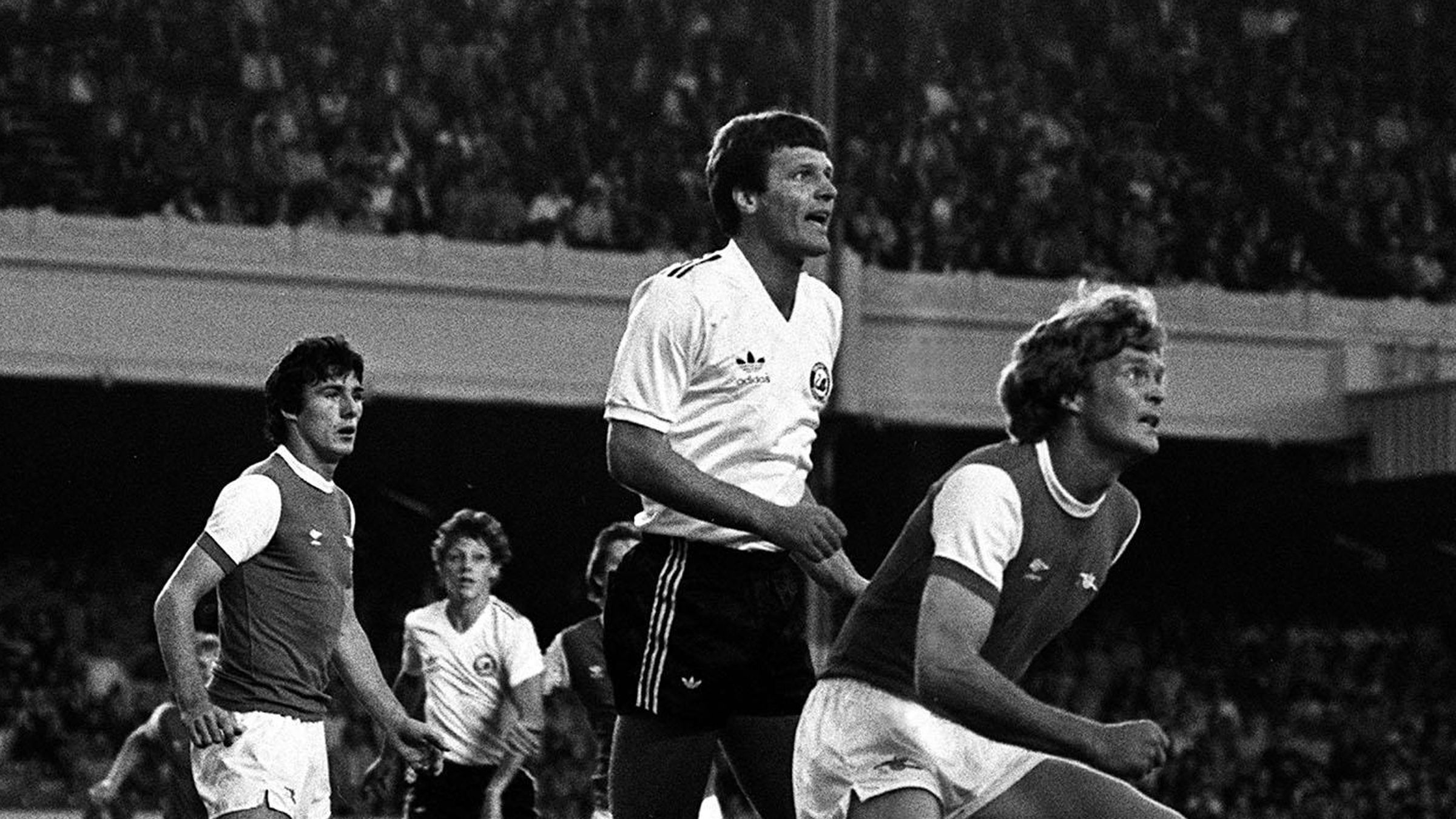 Ex-Swans, men or women, who want to be involved with Swansea City Former Players' Association are asked to fill in the registration form HERE.
The club is also keen to hear from relatives and friends of former players who are not online but who might still like to join the FPA.
Anyone in this category is asked to call the FPA secretary, Catherine Thomas, on 01792 616420 or email catherinethomas@swanseacity.com