Swansea City and Community Trust play their part in local Coronavirus support network
3rd August 2020
Foundation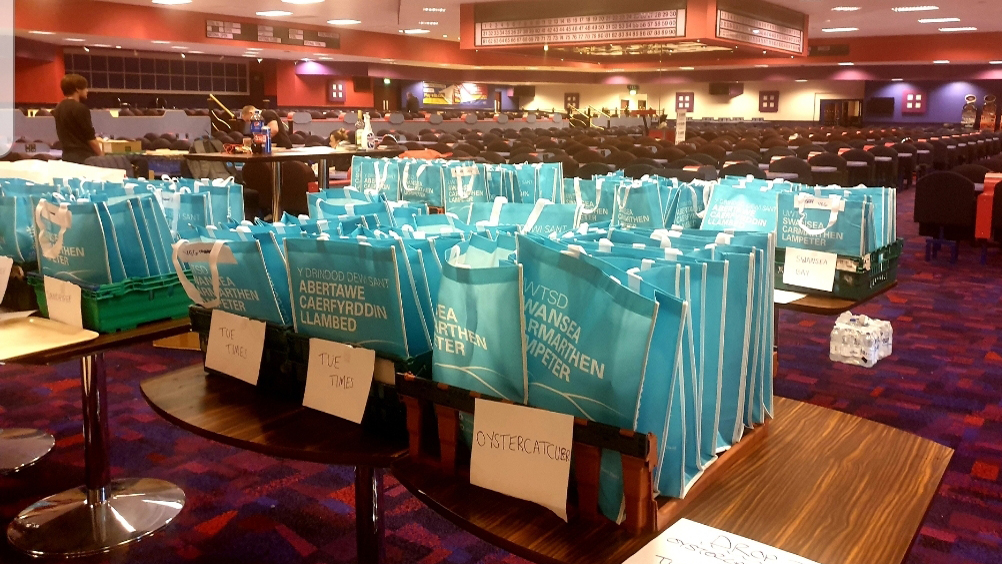 As with so many communities in Wales, the UK, and around the world, Swansea as a city and wider area has felt the impact of the Coronavirus pandemic.
At the time of writing, in Wales alone there have been over 17,000 confirmed cases of Covid-19, while more than 1,500 people have sadly lost their lives.
The ripple effect of the disease means it has also had an impact beyond those who have suffered the devastating direct effects of the pandemic.
Issues relating to unemployment, homelessness and food provisions have been deeply felt and, in an effort to help the Swansea community, organisations across the city have shown immense courage and compassion to help those most in need.
One initiative saw the club's head chef Chris Watkins joined by fellow catering team members Sam Barrett, Tom Rees and Paul Draper at the Liberty Stadium, where they cooked 180 hot meals that were packed individually with a snack and a drink for distribution to 13 locations around the city each Saturday, with Matthew's House – a long-standing charity partner – helping to deliver the packages.
The Liberty was also made available for the NHS to train staff, as well as the establishment of a Covid-19 drive-in testing location in the North car park.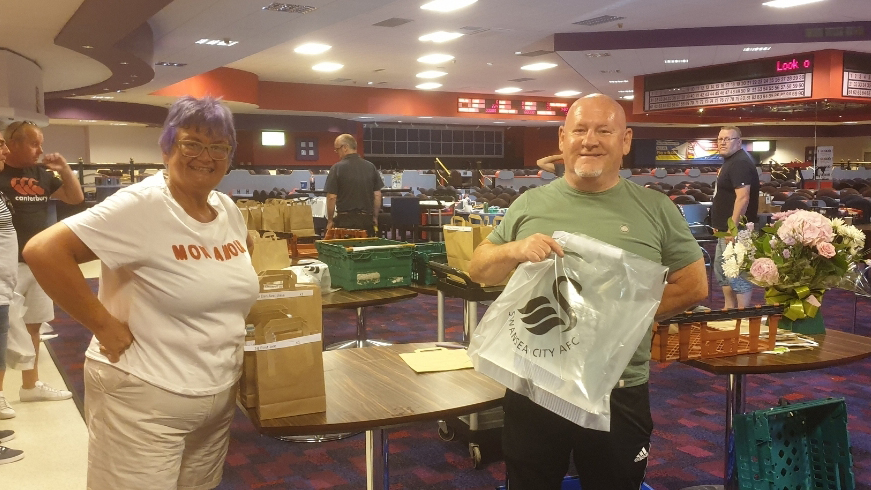 "There is no doubt 2020 has been a difficult year for everyone. However, the community focus of people and organisations in Swansea has been hugely heart-warming", says Helen Elton, head of community at Swansea City Community Trust.
Carolyn Harris, the MP for Swansea East - who has been at the forefront of the fight against the financial struggle the pandemic has caused - had nothing but praise for the efforts that have been gone to by so many selfless volunteers, businesses and community organisations.
"Since the Coronavirus pandemic began, thanks to the amazing efforts of the Swansea City Community Trust, our team of 'Swansea Together' volunteers have been able to prepare and deliver over 20,000 meals to vulnerable individuals and families across Swansea," said Harris.
"The generosity shown by individuals, local businesses, and community organisations has been overwhelming, and has helped us get vital support to those who need it.
"I'm really pleased that we've also been able to get thousands of donations out to our local NHS and social care heroes as well, to show how appreciative we are of their immense efforts at this difficult time."
The 'Swansea Together' network - led by Matthew's House - ensures that over 170 hot meals are delivered safely each day to people who are vulnerably housed.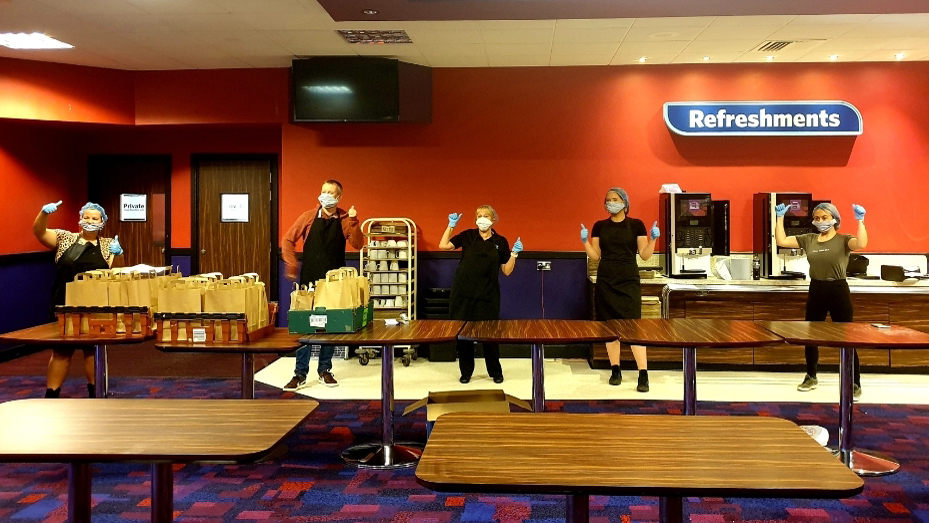 The network is made up of volunteer groups, agencies, health care professionals, businesses and the Local Authority, which has provided regular support for the vulnerable in our community, particularly the homeless.
With over 90 volunteers and 50 organisations supporting the effort through cooking, delivering, cleaning and much more, the 'Swansea Together' network is benefiting many vulnerable families during the pandemic.
Thom Lynch, project manager of Matthew's House, has spoken highly of the Community Trust's involvement in the network.
"Having the support of Swansea City and the Community Trust has truly been incredible," he said.
"One full day a week, they have consistently supported the 'Swansea Together' network for the last three months and it has been an unbelievable blessing to our city.
"The club and the Trust have always had a great focus for serving our city and have been a great friend to Matthew's House over the last few years too, which we are so grateful for.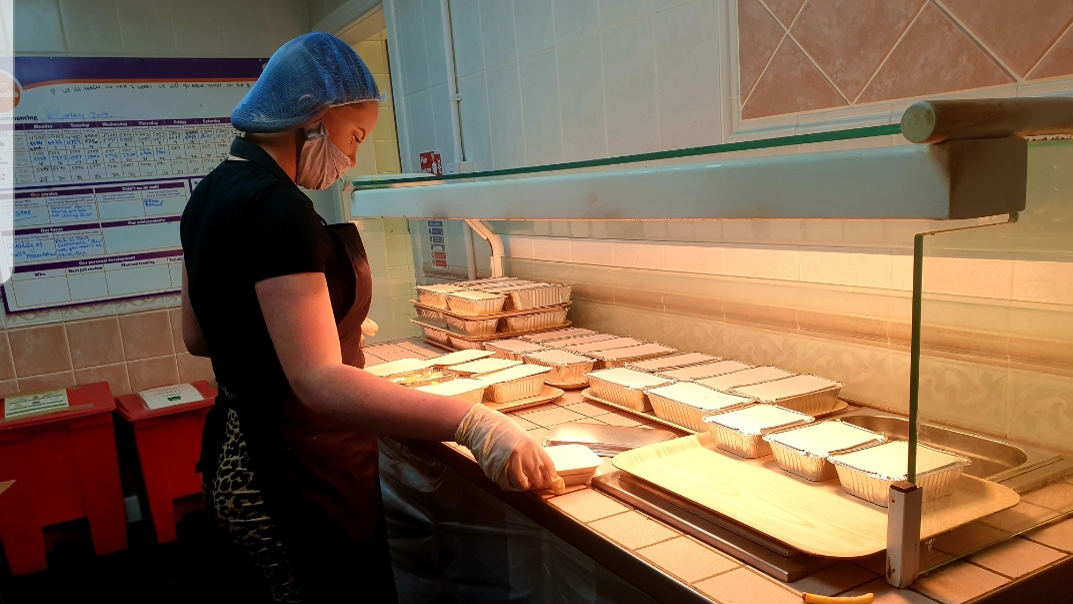 "There are many people and groups involved and we would like to take this opportunity to thank each and every person involved for supporting our plans and helping us continue to love those in our city who need it most.
"Club chef Chris Watkins and his team have been truly outstanding through this crisis, as well as so many key organisers behind the scenes, and again we are truly thankful for your support and friendship."
Helping to join the fight to feed Swansea's most vulnerable are local organisations such as Blaen-Y-Maes Drop-In Centre and Mecco Bingo, who also provided necessities and amenities to those in need.
The team of volunteers from Blaen-Y-Maes drop-in centre paid thanks to the generosity of the donors who enable the centre to provide resources to the local community.
"Due to the support of supermarkets who provide surplus food, individuals who donate, to organisations that have provided us with resources, we are able to reach and engage with many people in dire need of support," they said.
"Since Covid-19 struck we have been supported by additional volunteers who have contributed towards helping us reach more people.
"Due to the demand we have extended our opening hours for a couple of months from three days a week to five. In just eight weeks we have given out over 340 food parcels."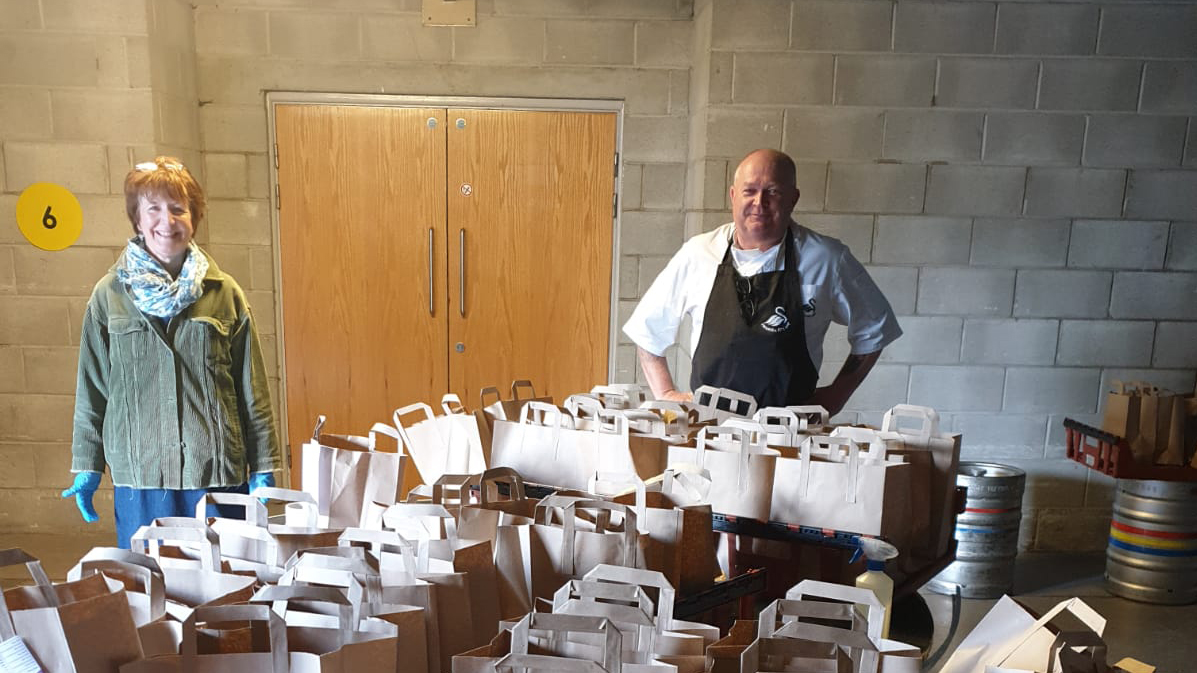 Likewise, Mecca Bingo Swansea utilised the generosity of the public as a means to feed Swansea's own.
Working closely alongside Carolyn Harris MP, Mecca Bingo have prepared close to 25,000 meals for those in need.
Kim Jones, general manager of Mecca Bingo, is delighted with the impact they have made in the community.
"I am really proud of the work we at Mecca have done and continue to do throughout this pandemic," said Jones.
"Once lockdown started, we reached out to Matthew's House to see if we could help as we have the facilities and the food needed to be used.
"Thanks to a team of furloughed volunteers, we started cooking approximately 150 meals a day.
"We eventually peaked with 550 meals per day which were cooked and distributed to Morriston Hospital, Gorseinon Hospital, Llandarcy Field Hospital and to the acute clinical team at Bonymaen."
Through this monumental collaborative effort between local businesses, charity organisations, and the kindness of so many volunteers, this city has shown great resilience and compassion to extend a helping hand to those in desperate need.
However, the coronavirus pandemic remains ongoing and the Community Trust are urging more people to get involved in any way that they can, whether it is offering up time to volunteer or by donating surplus food to organisations like the ones mentioned above.
For more information about these organisations, or for extra guidance on how you can get involved, please contact Head of Community Helen Elton via email on Helen@scfccommunitytrust.co.uk.