Swansea City Community Trust celebrate Black History Month at virtual Kicks club launch
28th October 2020
Foundation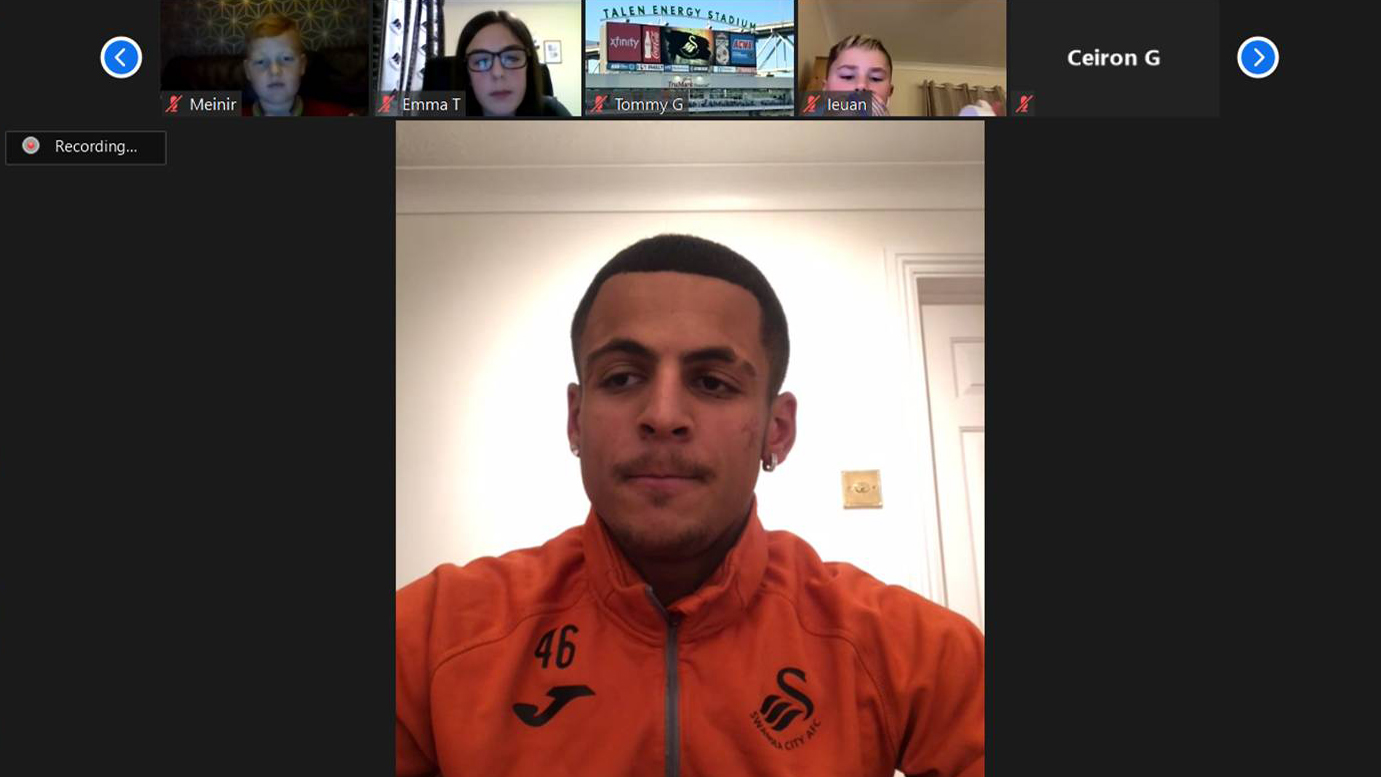 Ali Al-Hamadi was a special guest as Swansea City AFC Community Trust successfully launched their virtual Premier League Kicks programme by delivering a workshop dedicated to Black History Month.
The Kicks initiative uses the power of football and value of sports participation to help youngsters in some of the most high-need areas across England and Wales.
This was the first workshop of a 10-week online programme – devised after local lockdown restrictions led to the cancellation of several outside football sessions. 
Kicks participants from across the UK and America were joined by Swansea City Under-23s' forward Al-Hamadi and Ali Abdi – lead coordinator for the National BAME Youth Forum at Race Council Cymru.
After they were put through their paces with a quickfire quiz about Swansea City, the participants learned about Black History Month and the Black Lives Matter movement via an insightful presentation delivered by Abdi.
This was followed by a Q&A session with Al-Hamadi, who described his incredible journey from war-torn Iraq to becoming a professional footballer, and answered questions about his own experiences with racism on and off the field.
"I really enjoyed it and learned quite a lot myself, to be honest," he said.
"As a footballer, I have a responsibility to give back to the community.
"When I was in school, we didn't learn too much about racism or Black History Month, so it's encouraging to see it being talked about so much now. It's only going to become more common across the UK.
"It's great to see kids engaging and trying to learn different things, and I'm grateful to the Kicks programme for putting the session on."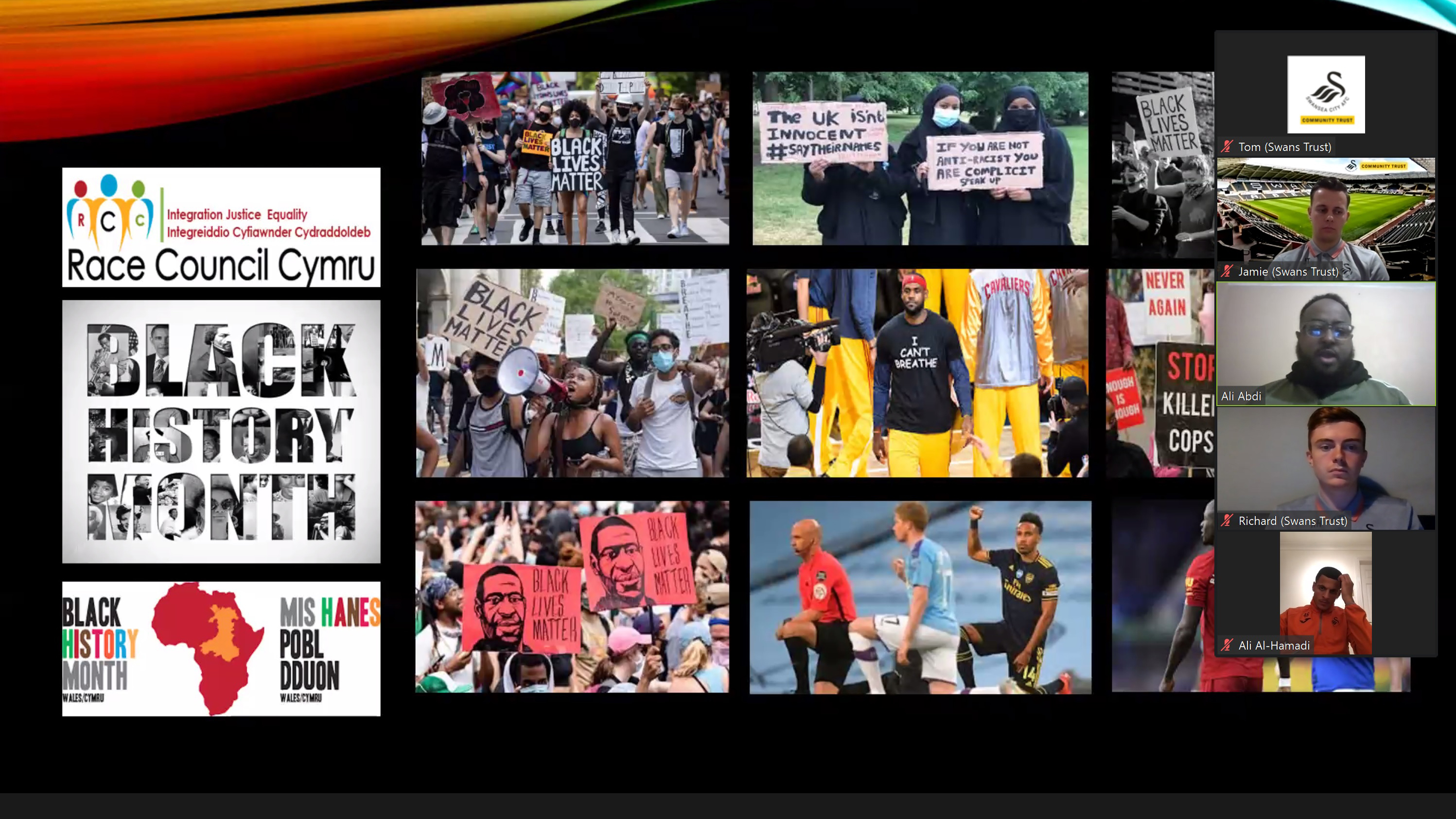 Jamie Thomas, Premier League Kicks area coordinator, added: "During this difficult period, we feel it is vital that we continue to engage, support and deliver to the young participants within our local community on a regular basis. 
"We aim to offer a variety of deliveries that will continue to support their personal development and wellbeing, as well as ensuring they have fun.
"It was a great honour to welcome Ali Abdi to the session. He inspired and educated us on what is a very important topic in society. 
"It was also brilliant to have Ali Al-Hamadi as a role model and positive influence to our youngsters, providing them with insight and knowledge of football that they can relate to. 
"The new delivery plan has had its challenges, but we're very excited about the content we will be delivering in the coming weeks."
Next week, club ambassador Lee Trundle will be joining the online Kicks club for an exclusive Q&A session.
To register for the programme, click HERE.
For more information, please contact jamiethomas@scfccommunitytrust.co.uk