Swansea City Community Trust celebrates | Inclusion
28th May 2020
Foundation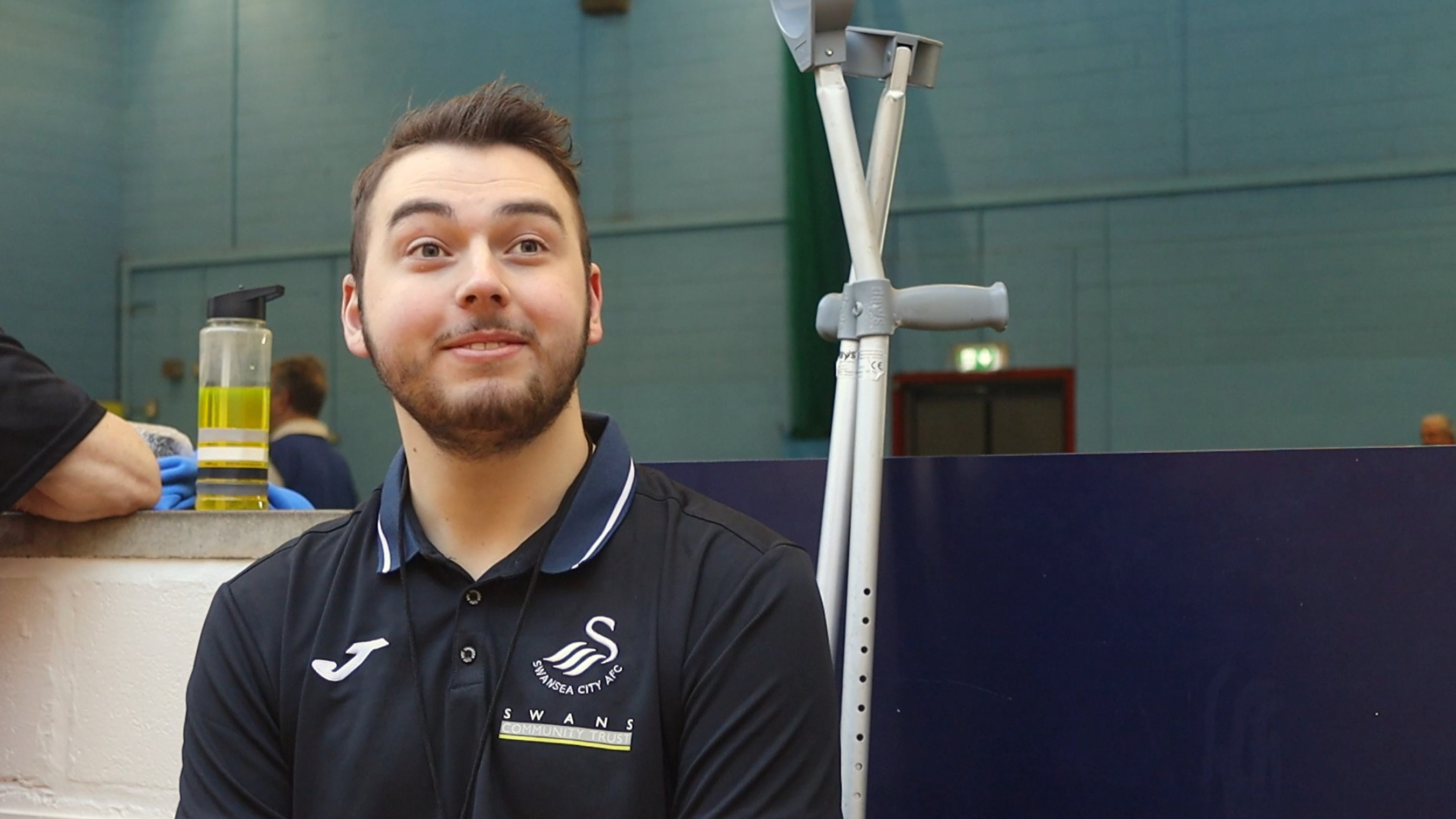 This week Swansea City Community Trust are reflecting on their impact in the local community. Today, we look at the success of their Inclusion programme.
Swansea City Community Trust is dedicated to offering inclusive provisions that enable individuals from a variety of backgrounds to take part in sport and physical activity.
To achieve this, the Community Trust deliver two programmes across south west Wales; 'Every Player Counts' - funded by the EFL Trust and Wembley National Stadium Trust - and 'We Wear The Same Shirt', an initiative delivered in partnership with the FAW.
'Every Player Counts' supports the EFL Trust's aim of increasing sports participation for all and covers a wide range of disabilities with the simple aim of getting more people involved in sport.
Currently, people with disabilities are half as likely to take part in sport compared to non-disabled participants – the programme aims to break down some of these barriers to participation and encourage more disabled people to get involved.
Swansea City Community Trust deliver free weekly 'Every Player Counts' sessions at Pentrehafod Comprehensive School in Hafod, offering a life-skills, classroom-based session followed by multi-sport activities for pan-disability participants aged from five years to adulthood.
The FAW-funded 'We Wear The Same Shirt' initiative is aimed at adults of all ages and abilities seeking to improve their physical and mental wellbeing. The weekly sessions provide a great opportunity to play football and socialise with others in a pressure-free, relaxed environment.
Iwan Rhys Jones, a coach for the Community Trust, has played an integral part in developing the programme at Penlan Leisure Centre, with the introduction of walking football sessions.
Iwan suffered a brain illness but refused to let it impede his ambitions to coach, and the walking football sessions allow him to pursue that dream.
"I became involved in these sessions when I had my brain illness. It has had a massive positive impact on my life, because one of the main worries was what I was going to do as a career," he says.
"To be able to do something that I love is fantastic. It gives me something to do and it gives me a purpose.
"My aspirations for the future are to hopefully keep improving as a coach and to be able to pursue this as a full-time job."
Stephen Greene, community sport development officer, has been delighted by Iwan's contribution.
"Iwan shows great commitment and professionalism each week," he said.
"He plans and delivers high quality sessions which support the development of the participants. He also demonstrates fantastic people skills and engages very well with participants from a range of backgrounds."
Thanks to the support of organisations such as the FAW, Wembley Stadium Trust and the EFL Trust, Swansea City Community Trust are able to offer unique sporting opportunities to ensure that everyone in the community has the chance to take part.
For more information about these sessions, please contact Community Support Development Officer Stephen Greene via email (stephen@scfccommunitytrust.co.uk).